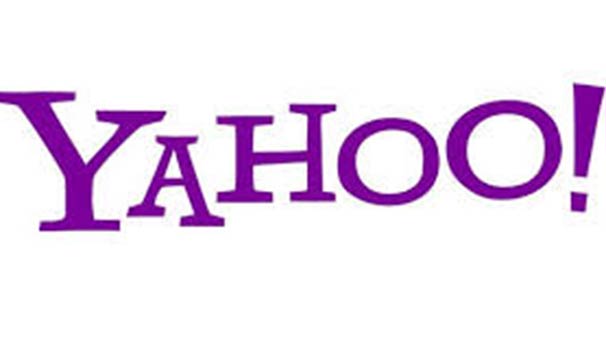 Yahoo Japan Confirmed to Share in Crypto Money Market
Yahoo! Japan, Tokyo-based crypto money market has been on the agenda with the news that BitarG will take the minority interest and pass the transaction and enter the market with BitARG by the end of this year.
According to important news from Japan on Friday, a local subsidiary of Yahoo Japan will acquire 40% of BitARG, the crypto money exchange in Tokyo, which will open up the technology giant's entry into the crypto sector. Yahoo Japan is one of the most popular websites in Japan, ranked 4th and 40th globally according to user traffic and is also the site's largest online auction site.
ARG announced that it will accept a minority share transfer via Z Corporation, Yahoo Japan's wholly owned subsidiary.
The operator of the Borsan added:
"As a result of this capital participation, the company will be able to use Yahoo Japan Group's service operation and security expertise. This will make it easier for customers to prepare and improve for the start of the company-managed stock exchange service. We will encourage the provision of safe stock market services. "
Although the financial terms of the settlement are not held, according to Reuters, the unofficial figures of the capital are between 2 billion and 3 billion yen for 40% of Bitarg. This means $ 18.5 million and $ 27.8 million. As an important matter related to BitarG, the company has obtained a license from the Financial Service Agency (FSA) of the country in order to carry out domestic crypto money exchange transactions.
As previously announced, Yahoo Japan is also preparing to make additional investments through other affiliated companies to improve BitARG's operations.
Like many Japanese crypto-money stocks, Yahoo's stigmatization of the crypto-currency sector can be said to be the latest example of a traditional corporate giant investment.
A week ago, the big Japanese online brokerage company Monex confirmed that it took over 100% of Coincheck, a defensive crypto money exchange. Monex was determined in January of this year despite loose security protocols that created $ 530 million of theft for NEM tokens from Coincheck's purses.
Despite the delays, the Japanese banking group SBI is preparing to set up and operate its own cryptographic currency exchange after the FSA strengthens the security measures in a process that accelerates the stock market review following Coincheck theft.
The messaging giant Line, which has a market value of over $ 9 billion and a monthly total of 200 million active users with a total of 600 million registered users, has applied to the FSA to launch its crypto money exchange in Japan.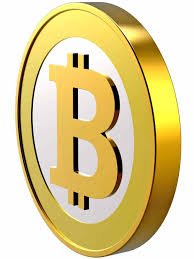 HABER 2 DAKİKADA OKUNABİLİRYahoo Japan'ın Kripto Para Borsasından Hisse Satın Alacağı Onaylandı
Yahoo! Japan, Tokyo merkezli kripto para borsası BitARG'ın azınlık hissesini alıp işlemden geçirerek bu yılın sonunda BitARG ile piyasaya gireceği haberleriyle gündem olmuştu.
Cuma günü Japonya'dan gelen önemli haberlere göre Yahoo Japan'ın yerel bir yan kuruluşu Tokyo'daki kripto para borsası BitARG'nin %40'ını satın alacak ve bu durum teknoloji devinin kripto sektörüne girmesinin önünü açacak. Yahoo Japan, Japonya'daki en popüler web siteleri arasında yer alıyor ve ülke genelinde kullanıcı trafiğine göre 4. ve küresel olarak 40. sırada yer alıyor ayrıca site ülkenin en büyük çevrimiçi açık arttırma sitesi.
ARG, Yahoo Japan'ın tamamen sahip olduğu yan kuruluş olan 'Z Corporation üzerinden azınlık hisse devrini kabul edeceğini açıkladı.
Borsanın işletmecisi şöyle ekledi:
"Bu sermaye katılımının bir sonucu olarak şirket Yahoo Japan Group'un hizmet operasyonunu ve güvenlik uzmanlığını kullanabilecektir. Bu durum müşterilerin şirket tarafından yönetilen borsa hizmetinin başlangıcı için hazırlanmasını ve iyileştirilmesini kolaylaştıracaktır. Güvenli borsa hizmetlerinin sağlanmasını teşvik edeceğiz."
Anlaşmanın finansal şartları elde tutulmasa da, Reuters'in haberine göre sermayenin gayri resmi rakamları BitARG'nin %40 hissesi için 2 milyar – 3 milyar yen arasında. Bu para 18.5 milyon $ ile 27.8 milyon $ anlamına geliyor. BitARG ile ilgili önemli bir konu olarak şirket yurt içi kripto para borsası işlemlerini yürütebilmek için ülkenin Mali Hizmet Ajansı (FSA)'dan lisans almış durumda.
Daha önce bildirildiği gibi Yahoo Japan ayrıca BitARG'nin işlemlerini iyileştirmek için diğer bağlı şirketleri aracılığıyla da ek yatırımlar yapmaya hazırlanıyor.
Japonya'daki birçok kripto para borsası örneği gibi Yahoo'nun kripto para birimi sektörüne damgasını vurması, geleneksel bir şirket devi yatırımının en son örneği olarak söylenebilir.
Bir hafta önce büyük Japon online aracılık şirketi Monex, savunma durumuna geçmiş bir kripto para borsası olan Coincheck'in %100'ünü devraldığını doğruladı. Monex bu yıl Ocak ayında Coincheck'in cüzdanlarından NEM tokenleri için 530 milyon dolarlık hırsızlık yaratan gevşek güvenlik protokollerine rağmen kararlıydı.
Gecikmelere rağmen Japon bankacılık devi SBI, FSA'nın Coincheck hırsızlığını takip eden borsalardaki incelemeyi hızlandırdığı bir süreçte güvenlik önlemlerini güçlendirdikten sonra kendi kripto para birimi borsasını kurmaya ve işletmeye hazırlanıyor.9 milyar doları aşan bir piyasa değeri ve aylık 200 milyon aktif toplam 600 milyon kayıtlı kullanıcısı bulunan mesajlaşma devi Line, FSA'ya Japonya'da kendi kripto para borsasını başlatabilmesi için başvuruda bulundu.
Bakalım Yahoo buraya gelince hangi coin ile anlaşma yapacak veya yatırım yapıcak ,bence yahoo nun elini değdiği yerde adeta gül biticek :)