Trade.io is a modern thought financial firm that has financial experience in both worlds: Cryptocurrency and the Traditional arena. Trade.io sets a new, worldwide standard for tech,feautures and user experience. Between its services, it offers: an innovative Crypto Exchange, Investment Opportunities, ICO Consultancy, Promotions, and Affiliate revenue streams.

The crypto exchange offers 3 important benefits considering the current state of crypto exchanges: Pay Less Fees, Diversity of Assets, Fast Support on a strict schedule of 24 hours or less.
On this post I will focus on the simplicity and easy to use of its crypto exchange. I will explain how to make a trade.
You can Sign up for Trade.io exchange, and be on their waiting list. By entering the email you used to signup here, you can see in what position you are on the list.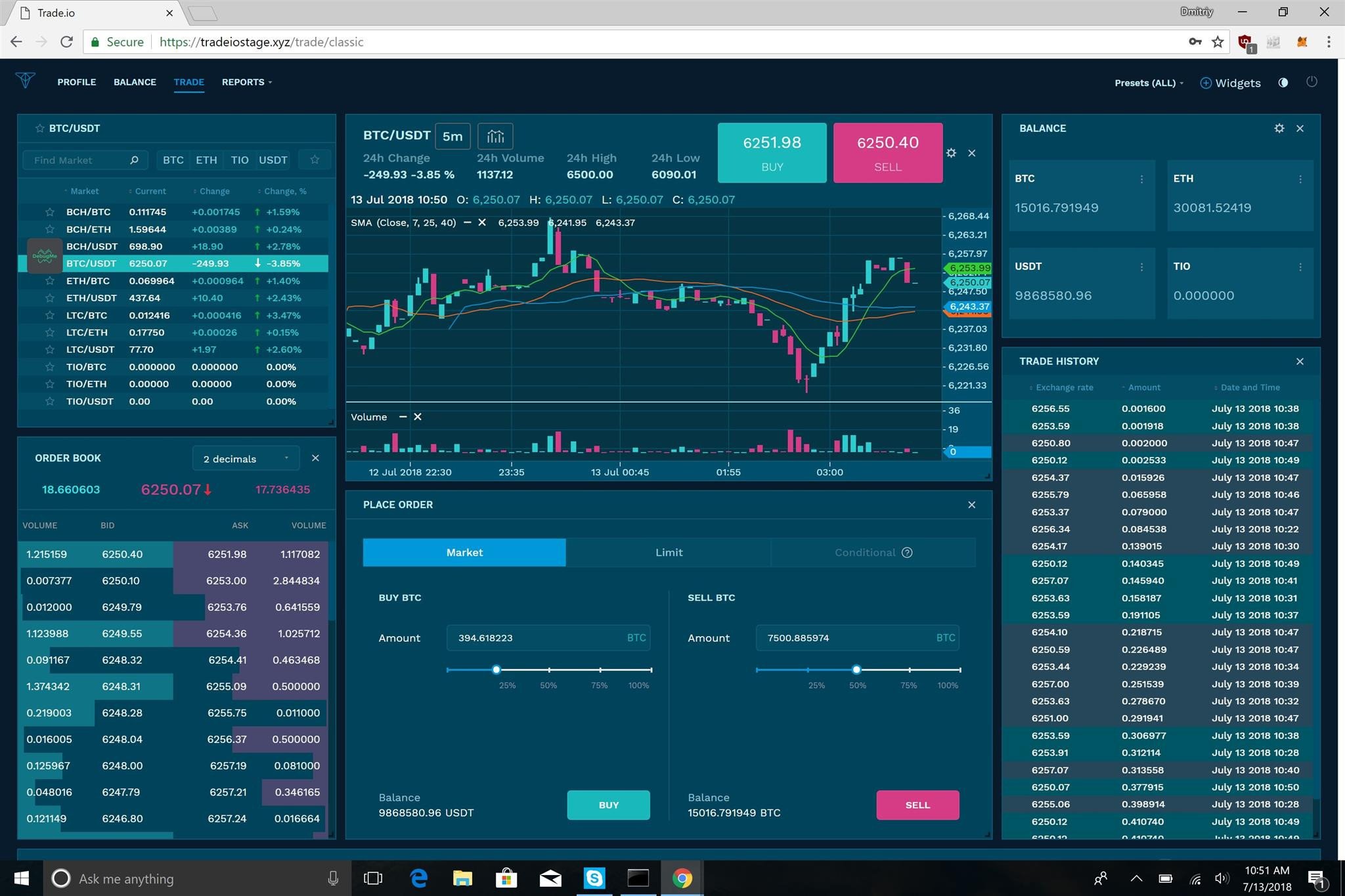 How to Make a Market Order Trade on Trade.io
1. Once you are logged on the Trade.io Exchange, Click on the Buy button.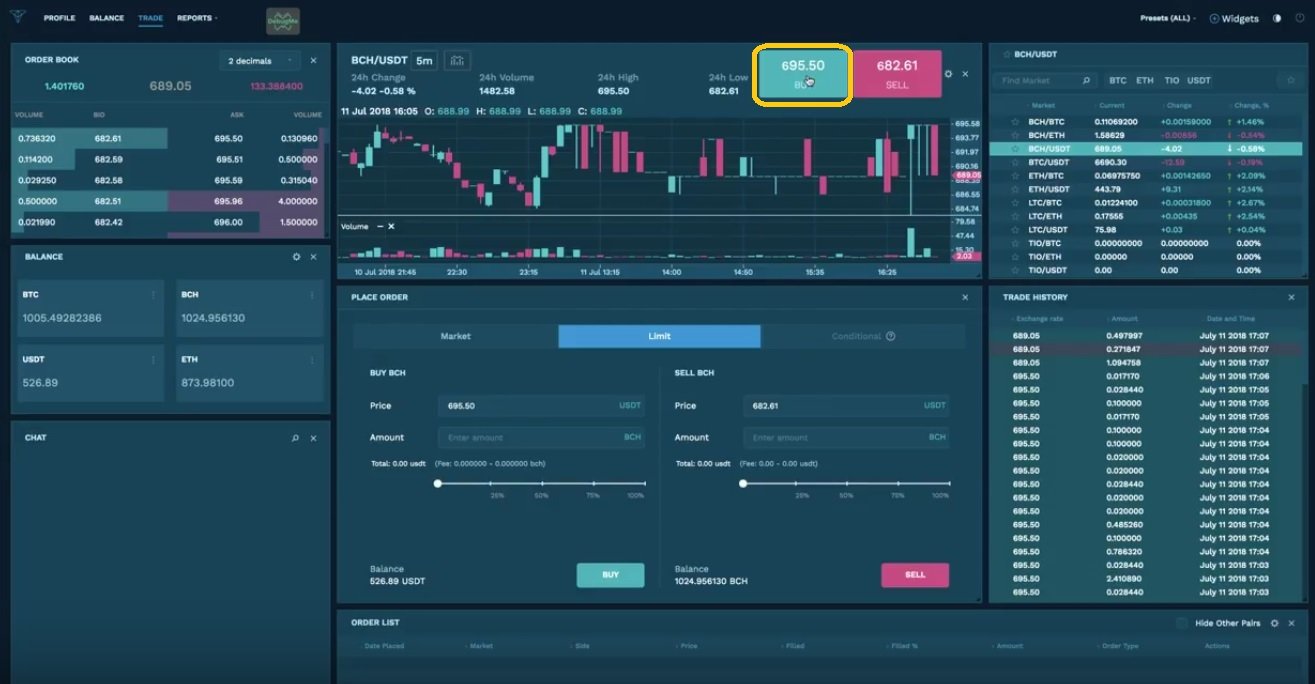 2. On the place order window, click on Market or Limit order type.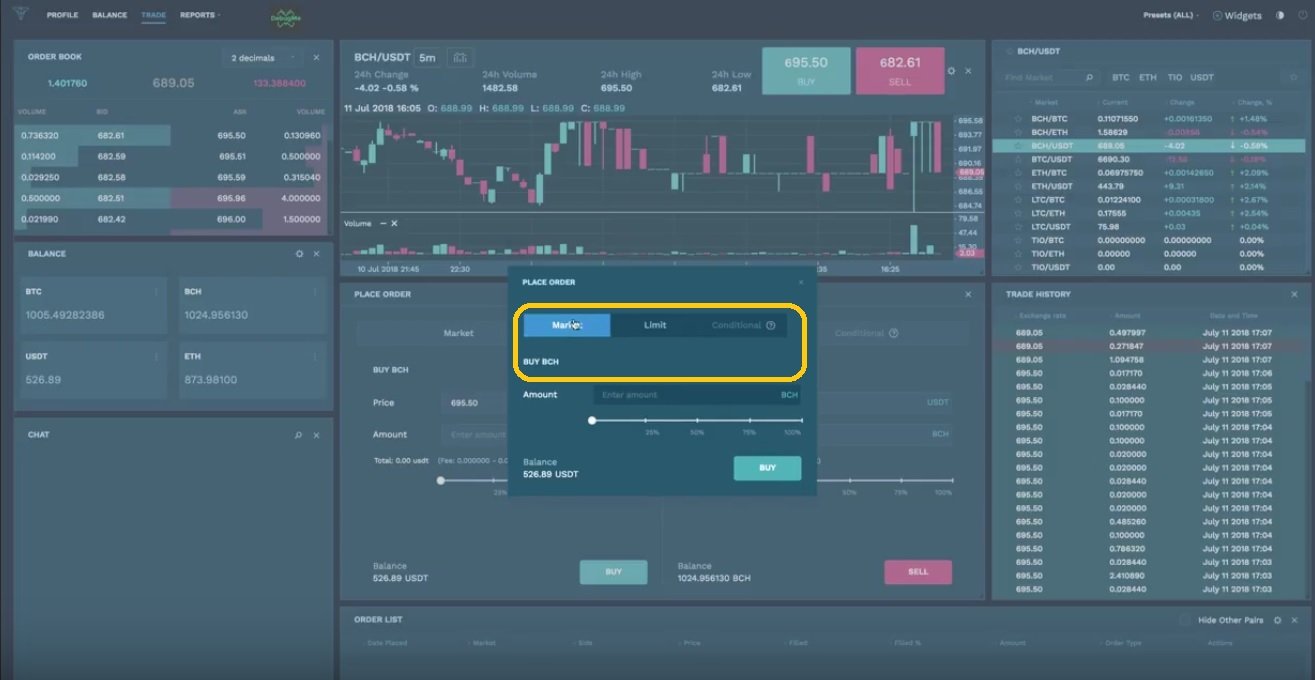 3. Enter/Choose the Amount you want to buy and the price, and then click Buy (You will get a message once the order is succesfully placed)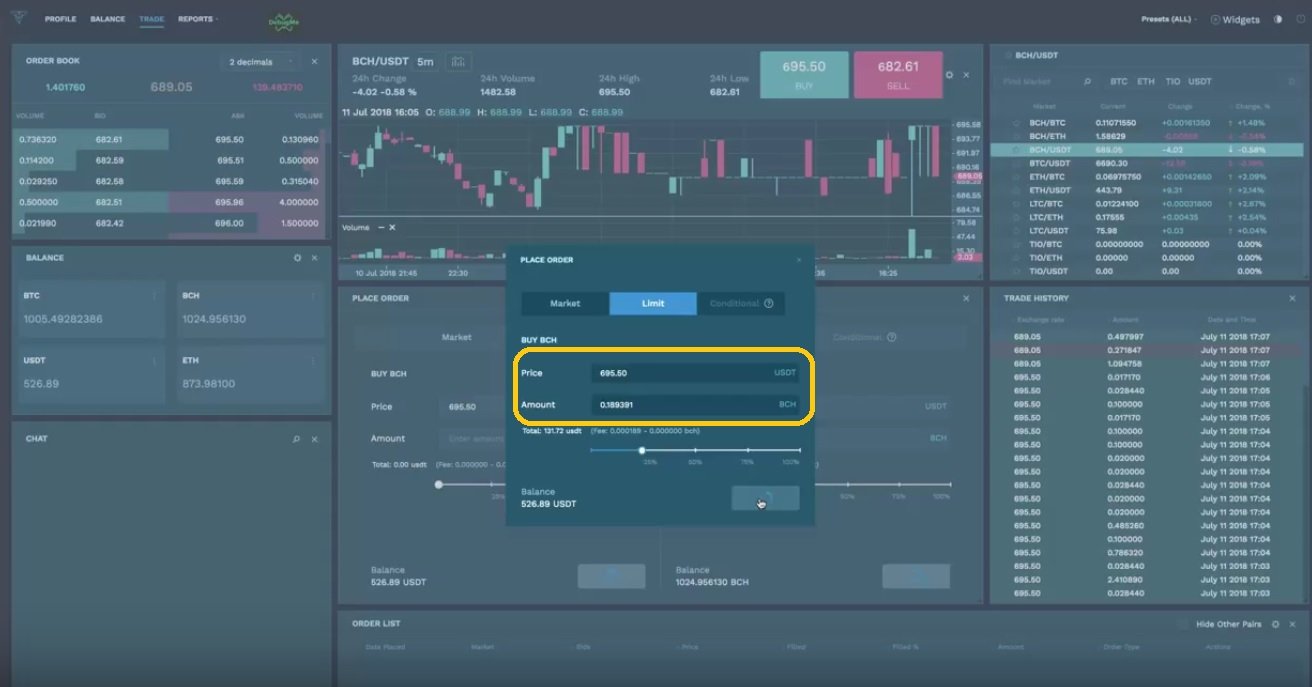 As you can see it is very simple to create a buy order on Trade.io. It is an easy to use interface thought for the real needs of traders. To make a sell order, it is just the same steps, with the exception of clicking on the Sell button (instead of Buy), on step 1.
Here is the official video from Trade.io showing the steps.
To learn more details about Trade.io and its exchange, as well as its other services: Visit website for yourself
Visit social channels such as Twitter, Facebook, and Telegram to see what people are saying
Hope you enjoyed the reading!
Regards, @gold84
Some great links to know more about Trade.io;
DISCLAMER:
The information contained within this post shall not be taken as financial advice. I am not a financial advisor and none of your investing should be carried out based on any information presented here. You can lose all of your money by investing. The following information is for educational and entertainment purposes only.