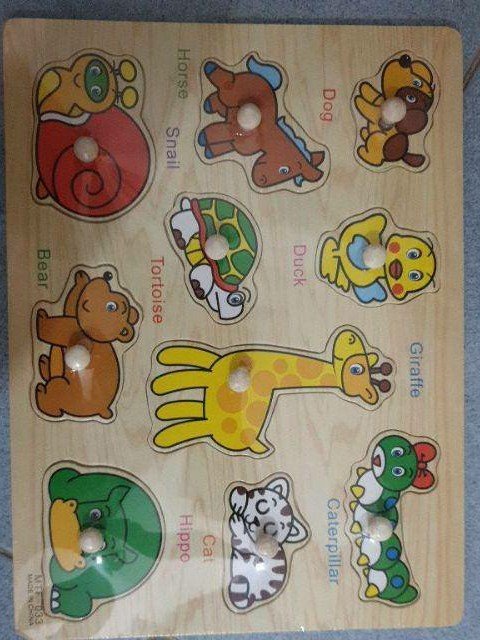 Toys The jigsaw board with a handle is made of a safe wooden material with smooth and safe parts to handle. Your baby's task is to put the pieces into its place on the board.
The pieces have a firm grip, allowing the baby to easily manipulate.
This type of toy helps children not only play happily but also recognize and familiarize themselves with familiar images of life.
This is a toy product to buy for your child.