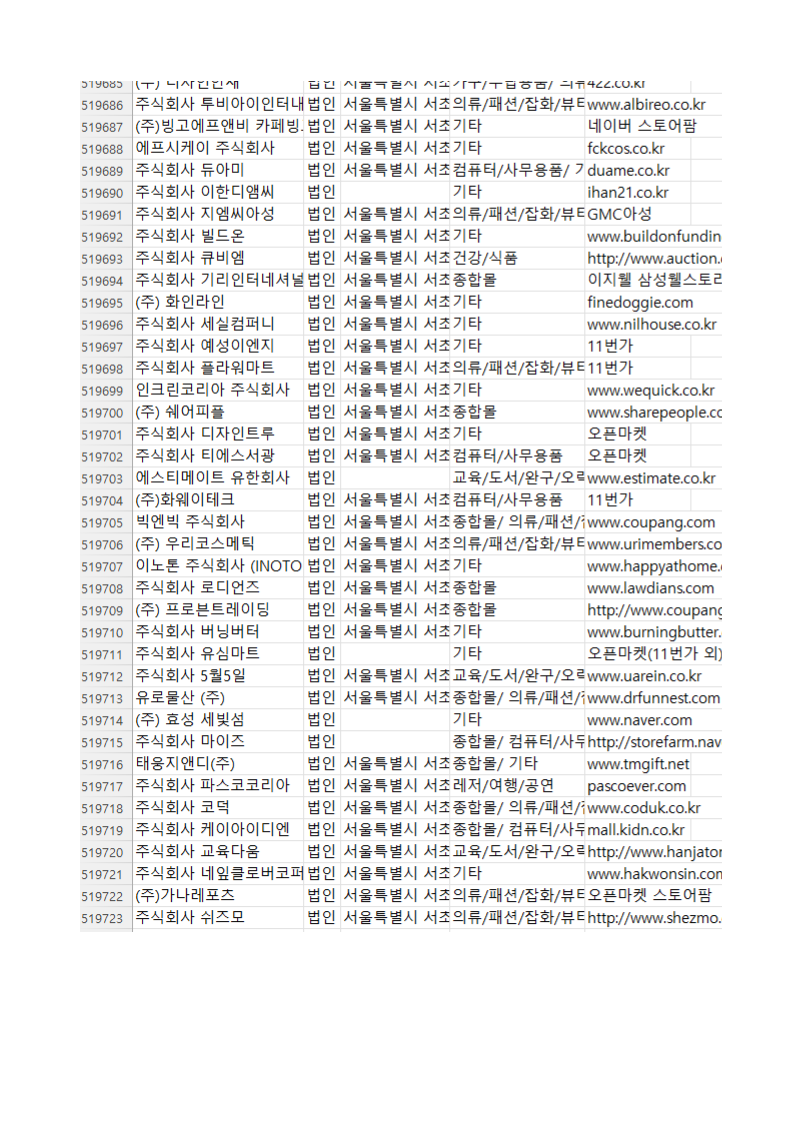 Information on domestic mail-order vendors. Among them, companies are very easy to trade (consignment sales).
Please vote and leave your email address to receive data.
Please run it in excel.
It is easy if you choose a corporation among them.
How to conduct business: Access the site operated by the company and inquire about sales or partnerships with the customer center.
It asks two questions whether it is possible to use the detail page or whether direct delivery is possible.
Corporate companies are very open to detail pages and direct delivery.
Connect with the company you want and start your business.
국내 통신판매업체 정보입니다. 그 중 기업은 거래(위탁판매)가 매우 쉽습니다.
투표하고 데이터를 받을 이메일 주소를 남겨주세요.
엑셀로 실행해주세요.
그 중에서 법인을 선택하면 쉽습니다.
사업을 진행하는법 : 업체가 운영하는 사이트를 접속하여 고객센터에 판매 혹은 제휴 문의를 한다.
상세페이지를 사용해도 되는지 여부, 직배송을 해주는지 여부 2가지 여부를 물어보세요(자금 없이 사업가능)
법인 업체는 상세페이지와 직배송을 해주는 곳이 많습니다.
지금부터 원하는 업체와 연결되어 사업을 이뤄나가면 된다.