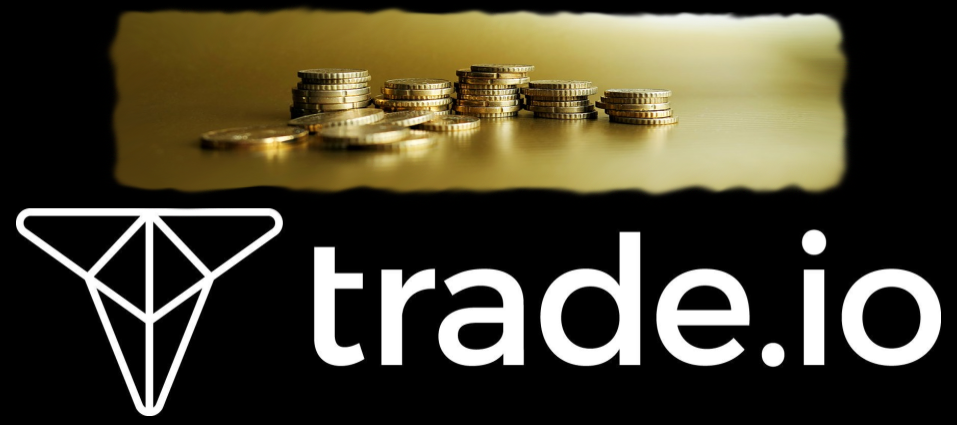 source
---
Trade.io
More than likely you have been seeing a lot of posts in your feed about Trade.io, but it is not surprising that they are getting so much attention lately.
As I said, it is no surprise that Trade.io is becoming one of the most popular cryptocurrency exchanges out there.
Please be advised, if you live in one of the countries listed below, Trade.io is not legally available to you:
---

---
Trade.io is very careful to ensure it is following all rules and regulations as well as OFAC sanctions. That means they are not able to offer their services to all potential patrons. The above list is not exhaustive and as new rules/laws are created to deal with cryptocurrencies they may amend it.
Fees? What fees?
This would not be a proper Trade.io post if I failed to mention the impressive fee structure that they have in place on trades. Zero is a number you find thrown around a lot when discussing Trade.io, as in zero deposit fees, zero maker fees, 0.1% taker fees and minimal withdrawal fees. Those are just a couple of the reasons that Trade.io shines brighter than some of the other exchanges on the market.
The Tokens
I would like to take a moment to review the four soon to be listed tokens on Trade.io:
XRP (Ripple)
By far the most noticeable of the tokens, Ripple is billed as a "Global Payment Network". The XRP token is built for enterprise use providing financial institutions and payment providers an easily accessible and reliable method for payments between borders. Transactions "settle" in a matter of seconds and XRP can scale to handle tens of thousands of transactions per second if necessary. Built on a distributed, stable network, it is no surprise that XRP is ranked third overall in terms of market capitalization.
---
TRX (TRON)
TRON is probably the second most notable token on the "soon to be added" list. Sitting at the eleventh spot in market capitalization, TRON is "one of the largest blockchain-based operating systems in the world". TRX is the token for the TRON platform allowing dapps to be developed and run on its operating system. TRON's three greatest benefits are:
High-Throughput - Faster transaction per second speeds than BTC and ETH.
High-Scalability - Smart contracts allow it to support a large number of users and deploy applications in a variety of ways.
High-Availability - The decentralized nature of TRON is just one of things that make it reliable and a smart token to hold.
---
XSG (Snowgem)
Snowgem is the first (and as of this post only) coin to offer ownership of a masternode. Based on Zcash, the team at Snowgem has taken the approach of "why reinvent the wheel", when they can simply improve upon the best that other cryptocurrencies have to offer. Snowgem feels they have four key benefits that make them stand out among the others.
Profitability - By owning XSG you will be rewarded via incentive programs for participation.
Longevity - The XSG team values and utilizes token holder feedback to ensure their product is always "relevant and valuable".
Privacy - XSG uses "shielded transactions enabled by zkSNARKs" which ensures maximum security by masking sender, receiver, and value information on each transaction.
Availability - Transactions can be sent anywhere, anytime with fast reliable transaction speeds.
---
MIOTA (IOTA)
IOTA - Is a self described "permissionless distributed ledger for a new economy". The Internet of Things (IoT) is one of the hottest markets out there. Everything from thermostats, refrigerators, washing machines and security cameras are utilizing this technology. IOTA can be the backbone through which machines and individuals transfer money or data in a "trustless, permissionless, decentralized environment". The MIOTA token is the currency that allows you to make transactions on the IOTA network. With IoT getting so much attention from multiple sectors, IOTA will provide an unparalleled interoperability between devices and more than deserves its spot at number fifteen in market capitalization.
---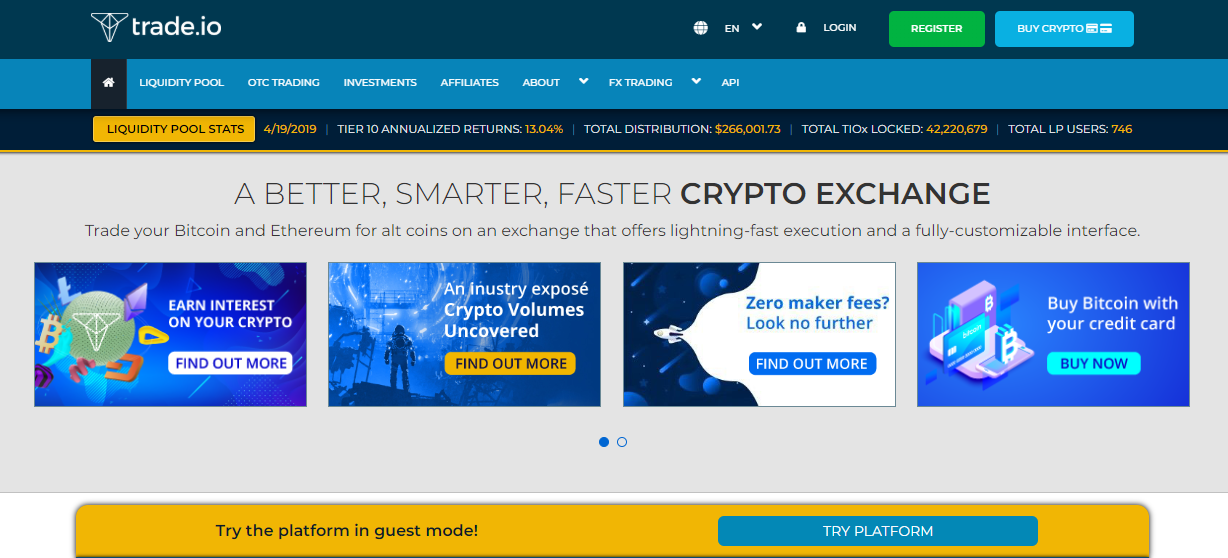 Final Thoughts
As I have mentioned before, my biggest issue with Trade.io lies solely in the fact that I am unable to use it in the United States. If you are fortunate enough to live in an are where it is available to you, I encourage you to create an account and check it out. You can download the app in the Apple App Store here or the Google Play Store here.
Over the past month the team at Trade.io have been continually adding value for their users. I believe it is only a matter of time before Trade.io becomes one of the most widely used cryptocurrency exchanges in the world.
References
Facebook
Twitter
Instagram
LinkedIn
Reddit
Telegram
Bitcoin Talk
Medium
There is only one ATOM token and Trade.io is the place to get it.
Beating the Bear Market with Trade.io Liquidity Pool
All screenshots taken by me and used with permission for this post
Disclaimer
This is not financial advice, nor a guarantee or promise in regards to any result that may be obtained from using the above content. The information provided here is for informational and entertainment purposes only. It should not be considered as financial and/or investment advice. No person should make any kind of financial decision without first consulting their own financial adviser and/or conducting their own research and due diligence.