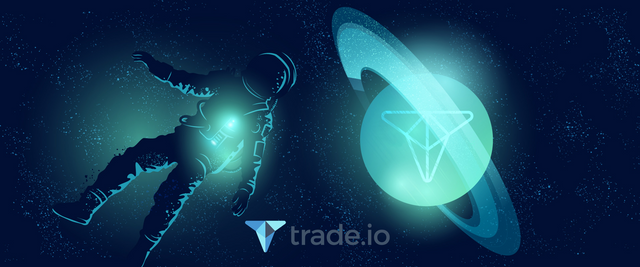 source
The unending innovations in the world are proofs that technology is growing on a daily basis. As such, it has a positive impact on our everyday lives. In reality, once a new invention is launched, developers and scientists go all out in an attempt to upgrade that invention with hopes of improving that particular invention.
You'll agree with me that every new invention is out to make our existence easier. A perfect example is cryptocurrency and blockchain, these two disruptive inventions are out to change the way we invest and spend our hard earned money.
Before we delve into our topic for the day, it's quite crucial to refresh our minds on the definition of cryptocurrency. The idea is relatively simple and requires less effort. However, the math and technology behind these inventions are somewhat hard to fathom. In clear terms, cryptocurrencies are digital or virtual currencies that employ cryptography as a means of security and protection from intruders.
The work of cryptography is used as a tool to regulate the formation of additional units in an effort to not drive the overall digital market wild. Among others, one of the greatest allures of cryptocurrencies is the fact that they are not regulated by any government agency, making the whole invention decentralized. Bitcoin remains the most popular digital asset accompanied by Ethereum.
The advent of cryptocurrencies has to lead to the birth of numerous crypto exchanges (where traders buy and sell cryptocurrencies). Since we're in the discussion of crypto exchanges, it's my pleasure to introduce an exceptional crypto exchange known as Trade.io
Trade.io is a decentralized cryptocurrency exchange platform borne out of the need to revolutionize the current exchange trading system via a decentralized, traceable, and transparent platform. **src With the help of blockchain technology, Trade.io will trade both digital, and physical assets namely; cryptocurrencies, oil, precious metals, and other commodities.
Trade.io adds MIOTA, XRP, TRX, XSG on its platform
Trade.io adds four new coins on it's platform, the announcement was made in a recent tweet where the platform officially made that announcement. Interestingly, these coins aren't new, they've been on the market for sometime now. There's a brief summary about each coin in this post.
The team has a long history of working on trading. The advisors of trade.io have founded successful brokerage firms, such as FXPRIMUS, and Primus Capital Markets UK. The former started 9 years ago, and is a regulated foreign exchange and CFD trading platform with over $180B worth of transactions traded per year. src
Some crucial reasons why you should make Trade.io your preferred exchange platform
Below are some solid reasons why you should choose Trade.io over other crypto exchanges in an attempt to be a part of the revolutionary movement that will utilize the distributed technologies for the distribution of wealth.
Trade.io has a handful of experienced team members in their designated fields varying from the FinTech, Investment, banking, business, cryptocurrency, and blockchain all working together upon the advancement of the platform.
Trade.io's wallet will serve as a secure storage upon which users crypto's, and other digital assets will be stored, offering users maximum safety.
Multi-Asset Trading Platform
Unlike other cryptocurrency exchanges, Trade.io utilizes a peer-to-peer trading policy in an attempt to fairly serve its users.
Trade.io's native token (TIOx) plays a crucial role in terms of rewarding its users. Anyone holding a significant amount of TIOx is eligible to participate in a shared liquidity pool.
Trade.io's liquidity pool is a feature on Trade.io's platform designed to give back to the Trade.io partakers that lend their TIOx as well as other assets to the platform in hopes of providing liquidity to the platform.
Here's a quick YouTube video on how to use the Liquidity Pool:
For more information and resources, please visit the following links below
Project website: https://trade.io/
Complete LP fact sheet: https://trade.io/downloads/LP_FAQ.pdf
Liquidity pool: https://trade.io/liquidity-pool
Disclaimer:
This is not financial advice, nor a guarantee or promise in regards to any result that may be obtained from using the above content. The information provided here is for informational and entertainment purposes only. It should not be considered as financial and/or investment advice. No person should make any kind of financial decision without first consulting their own financial adviser and/or conducting their own research and due diligence.