In the rapidly evolving crypto ecosystem, many innovations are being brought to fore in order to boost user adoption as well as simplicity and ease of transations. Trade.io is a crypto exchange with a difference. Not only does Trade.io offer Over The Counter(OTC) services, but users can benefit from its vast Liquidity Pool, FX Trading, Affiliate Program as well as gain from crypto giveaways.
Trade.io recently announced that they would be launching new trade pairs.
These listings include MIOTA, Ripple(XRP), Tronix(TRX) and Snowgem(XSG). You may be familiar with the first three cryptocurrencies as they rank high among the top 200 currently listed on CoinmarketCap. Snowgem is a derivative token based on the Zcash blockchain.
By adding these pairs, Trade.io aims to further expand their Order Book to accomodate more user demands and improve its liquidity pool. Trade.io offers a big advantage over its competition with its OTC services which allow traders to trade without the almost always negative influence of the demand-supply market forces.
You can try out the Trade.io platform in Guest mode to get a feel of the platform and see how trading works.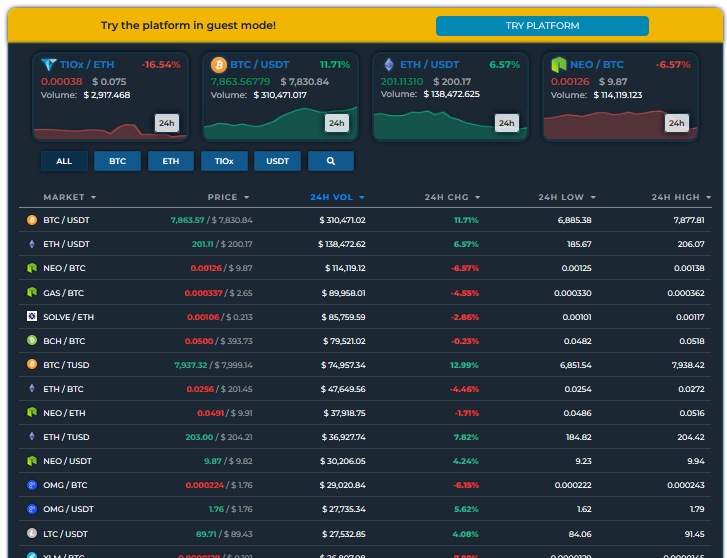 Keep in mind that Trade.io applies a tiered commission scheme when it comes to their OTC service. What this means is that the more you transact, the lesser you pay as fees.
Expected trading pairs will include
MIOTA - USD
MIOTA - BTC
MIOTA - ETH
XRP - USD
XRP - BTC
SRP - ETH
TRX - USD
TRX - BTC
TRX - ETH
XSG - USD
XSG - BTC
XSG - ETH
XSG - Zcash
It is possible trading pairs with the Euro, GBP, doge and other markets will be formed as well.
Check out Trade.io for more details.
DISCLAIMER
This is not financial advice, nor a guarantee or promise in regards to any result that may be obtained from using the above content. The information provided here is for informational and entertainment purposes only. It should not be considered as financial and/or investment advice. No person should make any kind of financial decision without first consulting their own financial adviser and/or conducting their own research and due diligence.