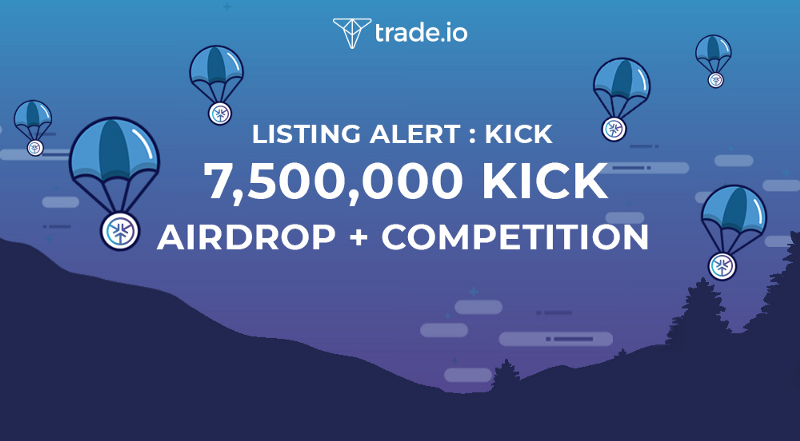 source
The Trade.io network is a decentralized innovative platform borne out of the need to breach the financial Eco-region as well as democratizing the current market. For this reason, Trade.io utilizes a peer-to-peer network in an attempt to assist a wide variety of digital assets.
That being said, Trade.io was set up in Switzerland and accepted the rules and regulations of the Swiss regulations. Interestingly, Trade.io is a strong partner of FXPrimus and Primus Capital Market UK. Breaking this down; FXPrimus is a famous reputable Forex Broker in the Forex space, with a hand full of Investors, professionals, developers, and organizations ranging from more than 150 countries.
In a recent tweet the Trade.io team, they announced a millstone they just covered. In their words, they added...;
We're pleased to announce that KICK coin is now available on the trade.io Exchange. To celebrate this new listing, we will be airdropping a total 4,000,000 KICK and hosting a competition of 3,500,000 KICK. source
Things to know about this competition
Trade.io will be hashing out 3,5000,000 KICK coins to it's customers to trade (either sell or buy). All that is required is that users should buy as many KICK coins as possible as they can in an attempt to get a chance to win the first prize of 1,050,000 KICK or one of the other 9 prizes!
There isn't much time to lag around in this competition as it started on June 21st at 10:00 AM EST, and will end on July 5th, at 12:00 AM EST.
During this time, 10 lucky winners will share the prize of 3,000,000 million Kicks. The precise dates for these prizes to be won are between 8th and 9th of July.
Rules of this competition
In accordance with the announcement this competition will run from 10:00 AM on June 21st 12:00 AM to July 5th, 2019 (EST). During this time, all interested participants, the team will choose the winners by the total volume of KICK tokens they trade, (this includes both buys and sells) in the course of this competition.
All in all, there will be 10 winners that'll receive the following prizes: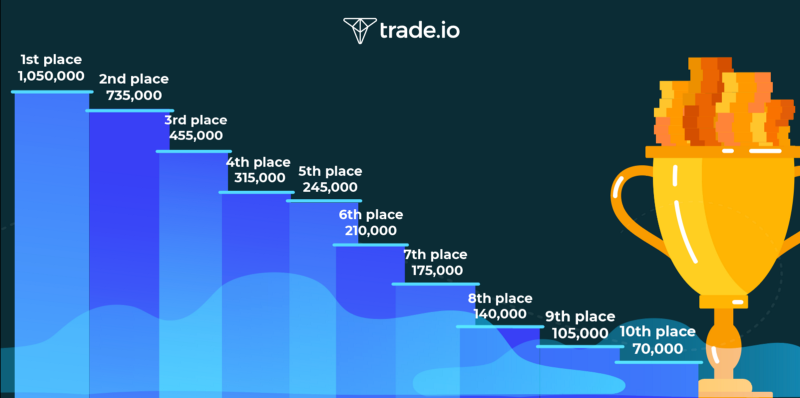 source
Some additional information you need to know about this airdrop
Apart from this, Trade.io will also be airdropping 4,000,000 KICK coins to the members of their liquidity pool as well as KickCoin holders.
That is: 1,000,000 KICK will be fairly distributed correspondingly to each liquidity pool member on June 22nd and, 2019.
While the 3,00,000 KICK will go to KICK holders, - that is to say that, any user who holds KICK coin on the Trade.io exchange will share this prize. Since the coins will be distributed correspondingly, it is ideal users should hold more KICK coins in an attempt to win more from Trade.io.
Peradventure you're not satisfied with this information, head over to their Telegram handle for more questions and updates.