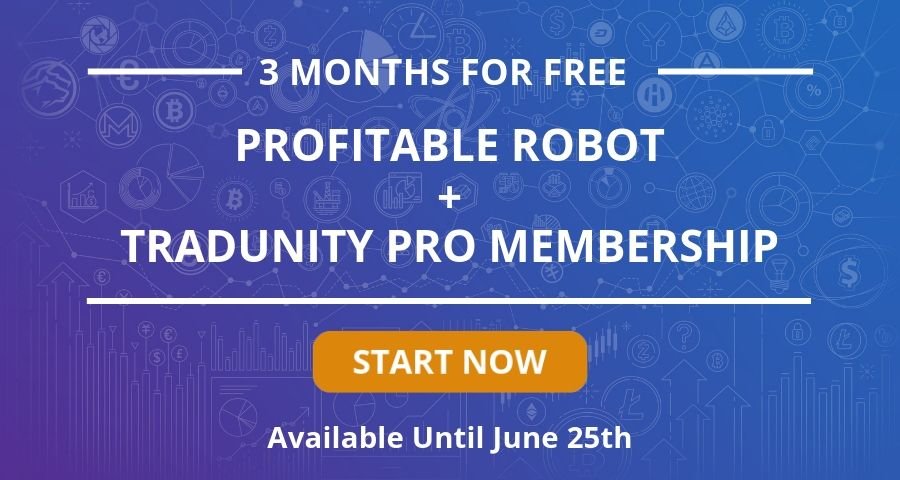 ---
I want to follow up on my previous post, posted on the 29th May 2019. Dan & Dmitriy from Tradunity.com were offering a free 3-month trial of their trading bot, "The Aviator". I started running the bot on the 27th May 2019, and to date, my account is 11.85% in profit. My expectations are to see a 30% return over the 3 months testing, making it a 10% / month return on my capital. So far it is on target. Dan & Dmitriy started testing The Aviator at the beginning of March 2019 and to date it is 59% in profit, so these guys know what they are doing.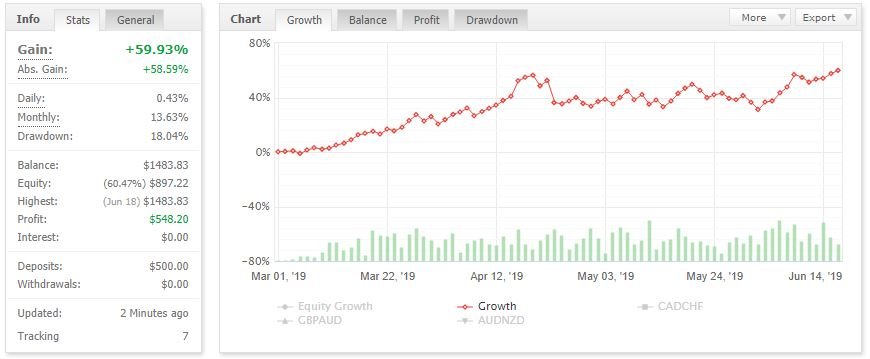 Dan & Dmitriy have extended their trial to the end of June, and currently there are 30 spots left open to anyone who wants to use The Aviator for free, for 3 months – sign ups close on the 30th June 2019.
Apart from having the use of The Aviator making money for you, another advantage in signing up for free is that anyone who signs up also gets access to the PRO Package account on Tradunity.com. I`ve been working my way through some of the course work and it really is helping my trading. I can highly recommend it as an excellent way to learn new skills and improve as a trader. One page I must mention in the Pro Account is the "Trades Overview" page, this is where Dmitriy and other top traders post their upcoming potential trades, entry price and exit price are listed, this has actually saved me a couple of times and has been more profitable than The Aviator!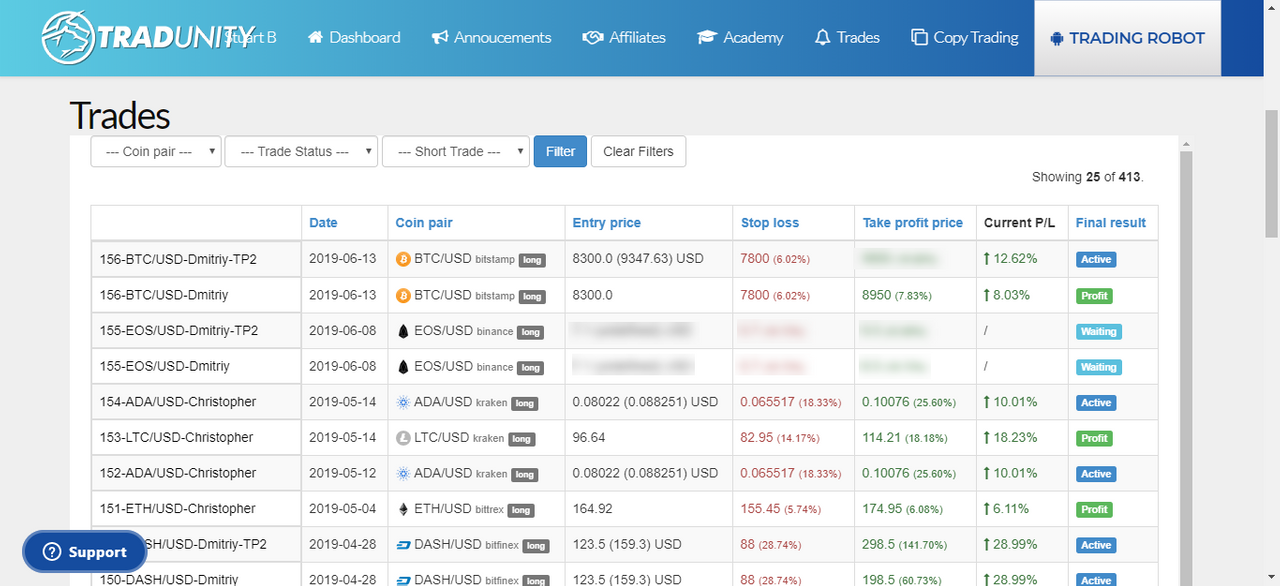 If you are interested in finding out more or to sign up just follow this link.
Or you can ask questions on Tradunity`s Discord Channel: https://discord.gg/3djTseq