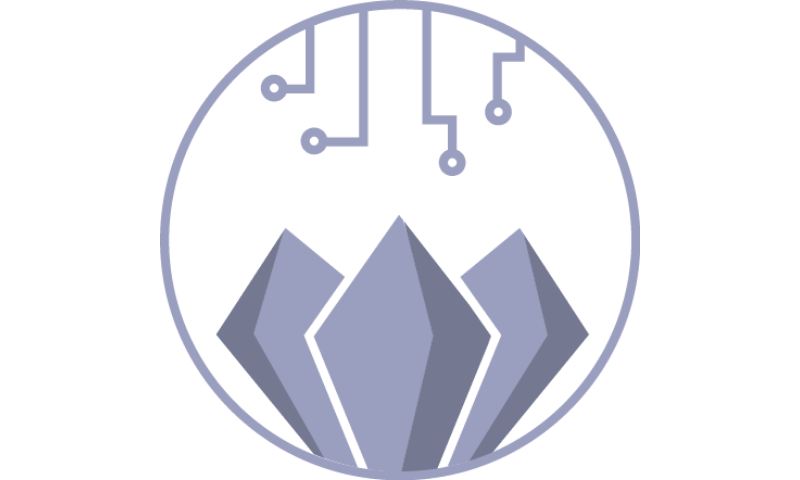 As happens a lot with crypto trading, things don't always go to plan.
I don't know whether I cursed this particular pair by writing about them, but the upshot is that the EVT market has been exceptionally flat this time around, which is very unusual and a bit of an anomaly.
That said my order finally filled on Wednesday 10th. I was able to buy some EVTs albeit at a higher price than I would have liked (0.0058303), but for the purpose of this post and to showcase the possibilities of a 30% trade with these pairs, it`s all good.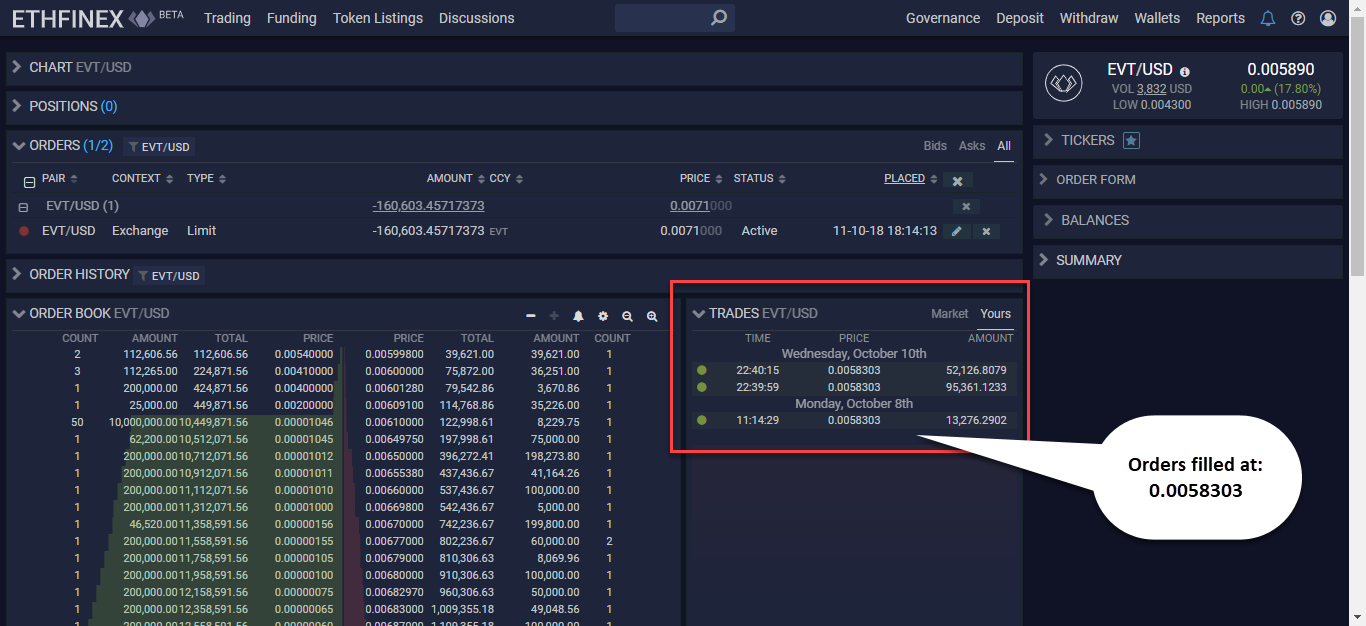 I immediately set up a sell order for my newly purchased EVTs with a 30% profit target, but due to the order books being very, very low in volume I had to play with different lower rates, and have settled on a rate of 0.0071 (for the time being). Now I know this is a little below our 30% target, but if this sell order fills it would yield a 21% profit, and at this stage I would be very happy with that outcome.
If we take a look at the Ethfinex Listing Leaderboard we can see who the main players are for this cycle. Remember it is the top 3 that get their tokens listed so it`s a battle for 1 to 3 place. Things normally heat up during the last few days of trading so expect to see a push up in prices before the 4 days are up. I like to keep an eye on this page and the order books to gauge possible movement and with that data I can adjust my sell order if need be.
I will update this post with the final outcome, stay tuned :-)