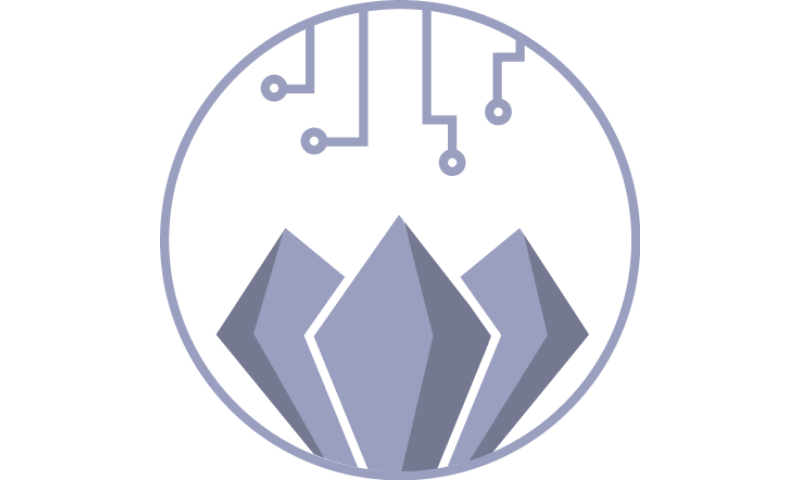 While Bitcoin is taking its sweet time making a move, I thought I would share here on Steemit a trade I make every couple of weeks that yields me 30% profit.
But before I get started I would like to firstly share a puzzle with you guys…
How do you cut a cake into 8 (equal size) pieces with only 3 cuts?
Got it? Or give up? The answer can be found here
If you figured it out, congrats, it is not an easy one, (or at least for me it wasn't). If you didn't, no worries, I`ll still let you read this post ;-)
So, what was the point of that? You ask. Well it was to illustrate how our brain might limit us to see only one aspect of the puzzle/cake. If you are like me, you searched for the solution looking at it like this: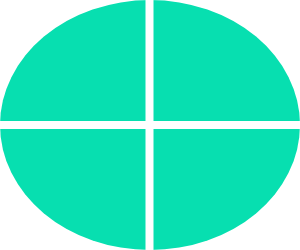 And then got stuck. It's going to be hard to figure out how to get 4 extra pieces.
What one needs to do of course is step back, take in all the information and think out of the box.
This is how I try to trade, at least for the most part. There are lots of ways to cut the crypto cake and I want as many pieces as possible :-)

So without further ado let me introduce the trade.
The trade I'm going to show is a trade of the EVT/USD pairs, listed on Ethfinex.
We will be buying EVT with USD, and then selling EVT for USD at a 30% profit.
What are EVTs?
EVTs are Ethfinex Voting Tokens. They are distributed to Nector Token holders on the Ethfinex trading platform every 14 days. The beauty is that anyone can buy them as soon as they are released for their new cycle. These EVTs are bought and used to vote on token listings. The top 3 tokens on the list (with the most EVT votes) will become listed on Ethfinex/Bitfinex at the end of the cycle (14 days later).
Take a look at the Ethfinex Listing Leaderboard page here to see which tokens competed the last cycle that closed today.
A very important thing to understand is that the EVT market will close at the end of every cycle (14 days) and any EVTs you haven't sold by then will automatically expire and your wallet will go to zero, which would equate to a 100% loss, not exactly what we want.
What you will need for this trade:
An Ethfinex trading account.
The best way to sign up, is to link a Bitfinex trading account to the Ethfinex platform, giving you easier management of funds between both platforms. Ethfinex only lists ERC20 tokens so there is no Bitcoin for example on Ethfinex. Fund your Ethfinex account with some USD, this can be done by sending and selling some ETH, or any coin listed on the exchange that can be sold for USD (you can always buy back your ETH once you have completed the trade).
Once you have your USD on the exchange it's time to wait for the next cycle of freshly released EVTs. This will be sometime tomorrow, Wednesday 3rd Oct.
Please note that the trading market for EVTs closed today at 16:30 UTC (Tuesday 2nd Oct).
When the EVT market opens again tomorrow (Wednesday) we want to get in as early as possible and buy at the lowest rate we can.
Trade Info
My sell order is always set around 0.0071 as this seems to be the best selling sweet spot for a quick 30% profit turnaround. Therefore we need to buy in at < 0.0055 to make our 30%. So as soon as you see the market open, go ahead and set orders to buy EVTs. As soon as the order goes through flip them to a sell order with a 30% increase in price that should be around the 0.007 mark. Then sit back and wait for the order to execute.
I will be posting an update tomorrow once my buy order has gone through to share with you guys. Maybe you want to sit this one out and watch this time around to see how it`s done, you can always give it a go next cycle.
Summary
Sign up for an Ethfinex Trading Account – it's free with no deposit limits.
Fund your Ethfinex Account with USD. This can be done by sending any ERC20 Token that can be sold for USD.
Wait for EVT/USD markets to open tomorrow during the day to set buy order for EVT at < 0.0055 price range.
As soon as you have your EVTs place a sell order at a 30% profit that should be around the 0.007 price range.
Sit back and wait for the order to go through and be 30% richer.
---
Useful links:
A Beginners Guide to Ethfinex
Ethfinex Listing Leaderboard
Ethfinex Announcements
Online Percentage Calculator
---
If you have any questions about this trade just leave me a comment and I'll get back to you.