Lets Grow Our Investments Together
ANNOUNCING A NEW PLATFORM ON STEEM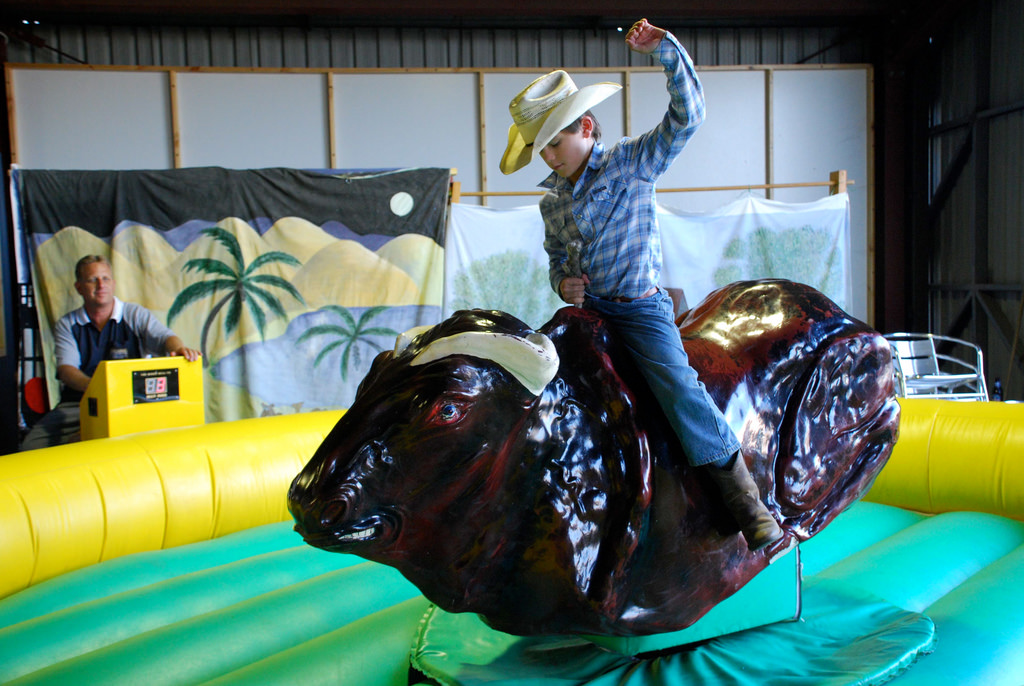 It should be easy to ride a bull market. How long can you stay in the game?
How would you know a bear market hasn't started yet? Some can anticipate, or calculate that. How do we find those people and follow their ideas?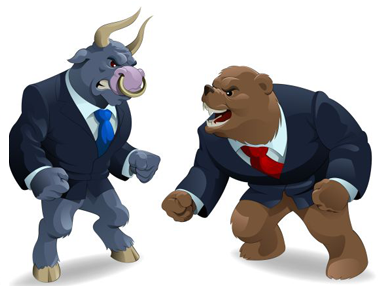 Outside crypto, in traditional markets 98% of traders lose. If you are in crypto you haven't tasted losing yet.
How can we feel safer when the bears come? How do we trade crypto currencies or other assets? I am attacking this problem and proposing a solution.
Steem is one of the platforms that I closely follow now, mostly because, ... well you already know how awesome Steem is. The technology is beautiful, the community is wonderful. With each day I am seeing more and more quality content being posted.
Things are changing fast in modern world. Finance, computing, people's interaction over the networks, values and valuations. There are always news ways to do old things. I have been working on this idea for a while. Now I can reveal some of my plans, and get hopefully some feedback.
Including myself, some of us all started trading thanks to bitcoin, block chain and especially Steem. Some people earned STEEMs and tried to convert them to USD. They realized that they have to use exchanges, they thought they can also hold it and sell at a better price. And then it started to get more interesting.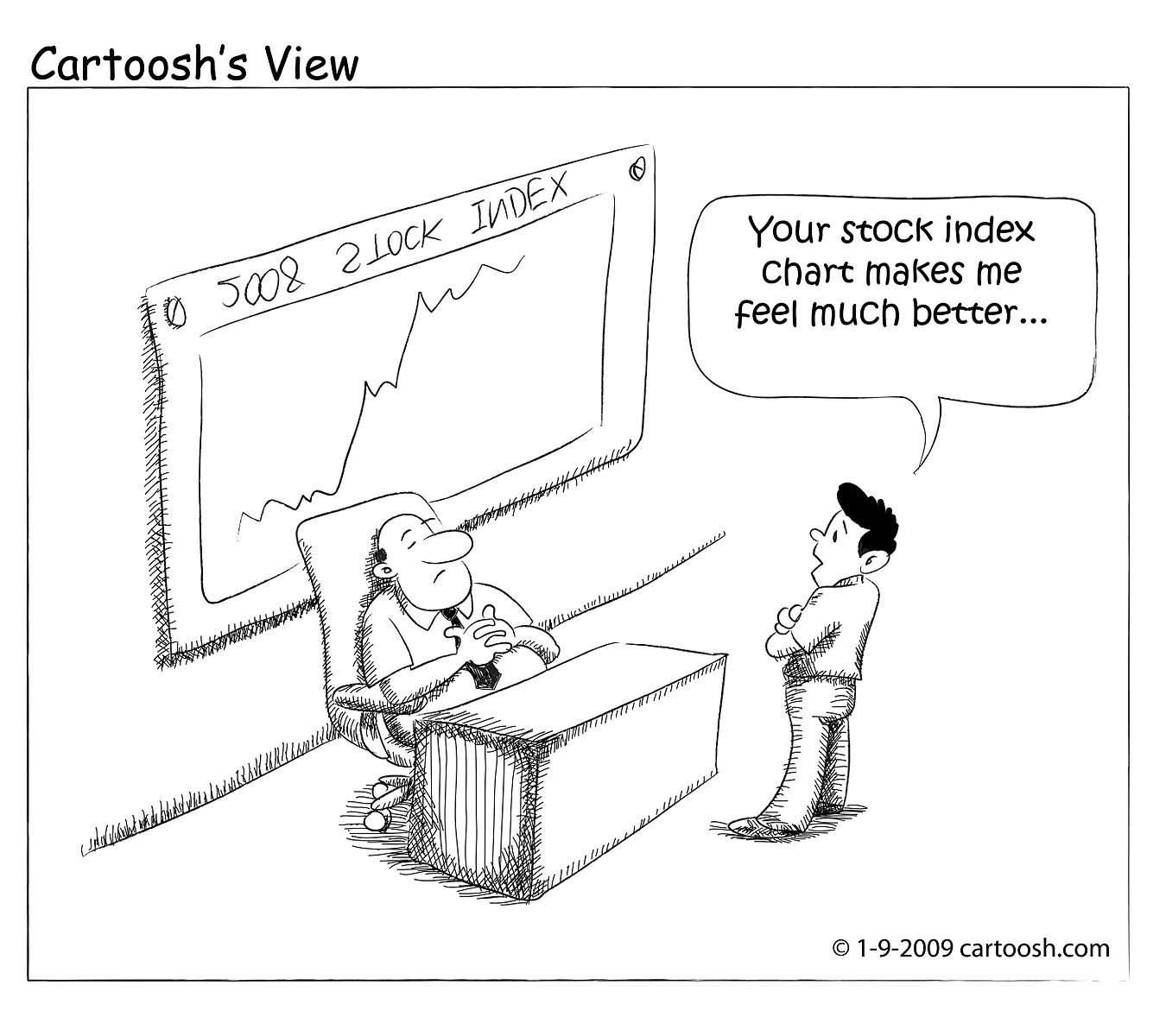 I started trading 3 months ago because I saw huge gains in crypto currencies. I thought there is still room to grow because new people are learning about the tech. I went for it. It has been a 4.5x return for me, which I am not proud because nowadays multiplying your equity by investing in crypto, is very normal.
There is a huge newbie trader community in crypto exchanges. Much of the whales outside did not enter this market, because:
Traditional traders still see crypto very volatile (They are correct! something that is gaining value tremendously in a short time is by definition, pretty volatile). What they actually mean is that it can go down as fast as it goes up. But that did not happen yet, as you know. With so much new learners about this 'applied math' technologies, it seems the craze will go on. One bad thing though, cool projects do not easily get exposure, because everybody is winning in this. Like if I put out a "portfolio management" project I will be immediately returning multiples for my clients. I probably can't force it to fail, if I really try, because anything goes to moon nowadays. But, it won't go like this forever. And there will be true "portfolio managers" who will be standing in the end.

Traditional traders don't know about math or in this case applied math, distributed ledger tech and how your keys are the KEY to the account. They are afraid of learning new things. Since people are still afraid of viruses, they can't store anything in their computers. The whole thing blows.

Bitcoin has a bad reputation and since it is the gateway and base currency still, people think they are contributing to drug dealers when they use the tech. they stop there and don't research the new block chain technologies.

Media tells them not to touch bitcoin.

Some of the strategies like swing should not work because crypto market is always going up. Outside crypto, things can go sideways, south, and they have a huge history of recessions. Crypto is a different animal. It is virtual gold, software money, internet money or all of the above. How can an open source software be money? Money should be paper, right. (No it is actually cotton).

Even though these are like stocks of tech companies you still have to do fundamental analysis of the coin, and that involves reading white papers and sometimes the source code! Much of the investors are still not capable of doing due diligence.

The teams of the coins are all around the world. Some teams are just brand new. They are not serial entrepreneurs. If I am a VC I invest in the execution and the team and the history right. Not the idea.

Crypto does not have huge historical data. No recession happened since bitcoin inception. It is not certain how the crypto world will behave once the recession hits. Some think since it is gold 2.0 instead of traders buying into gold 1.0 they will come to bitcoin. But, a lot of the coins are software project coins and if we think about dot com bubble, we may say these projects can fail big time.
My point is; this space is still very new. Much of the people in this space, believes block chain will disrupt the outside world in a big way. I believe it will change venture capital, exchanges, banks, social media, how we trade, pretty much everything related to finance.
You see, crypto world is defining its own rules. I don't know how many industries it will shake and crack. Definitely it won't stay as a fringe society. I have been to NY events and I can say both the people and the enterprise are embracing it. Actually enterprise is a little bit faster.
Coming back to my project:
It is a platform to share your market sentiment and how strong you feel that way. Earn some money out of your ideas.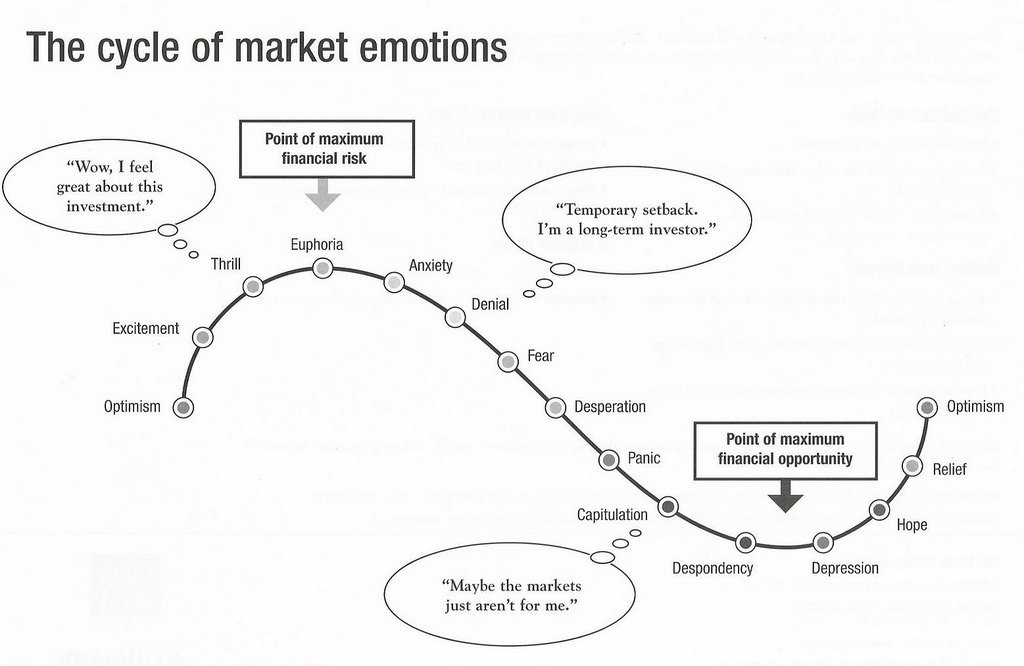 Users of the platform will share their stories regarding a market, like EOS/USD. At that exact time they will say it is a good moment to buy (or sell). And how strong they believe in that (like I would invest 10% of my funds into that coin NOW). Later they will also share when the 'conditions' passed and it is now a good time to get out of the position (close).
The other users will see that and if they believe in the reasoning and they like the idea, they will upvote the post. The users can also upvote if they profit from that sentiment. There can also be a "tipping" functionality, where a user sends STEEM directly to the poster.
Why I do this:
People can directly help other people bypassing intermediaries, thanks to blockchain (and Steem blockchain is something moms and dads can actually use for the first time).
If you have little funds, maybe in your IRA, or some extra cash, and want to manage it effectively, you start thinking what should I invest in. And why? When is a good time to do that trade? Lets face it there are millions of us. Even though IRAs are still not here, they might get exposure soon to crypto world.
I sometimes think I have an "engineer's curse" on me, I have to optimize everything. I have to optimize my investments. And it doesn't stop there. I think for effective management of the portfolio one has to be on top of markets constantly. If you bought a few coins, you need to follow their news constantly in order for your positions to make sense. Every minute, you have to analyze current situation and rebalance if necessary. I then realized it is hard, it consumes you. Not much of us can do that. We need to stop trying to do everything and get help from professionals. In this case, the sentiment posters.
I started learning things related to ratios, charts, indicators, but realized how deep the rabbit hole goes. Why not let the professionals tell us what to do and when. I am trying to achieve this "distribution problem" of trading. This project will be the medium for great trade ideas and investors to meet each other. Amartya Sen, got a Nobel prize by saying that actually there is enough food on the planet, the problem is the distribution of it.
At the end, what happens with this project is, people helping other people grow their funds. Wonderful.
The mockups – Show it to me:
In the beginning the user will see what others posted. She can see
a curated feed by who she follows
all the posts by who she follows
the most trending ones throughout the platform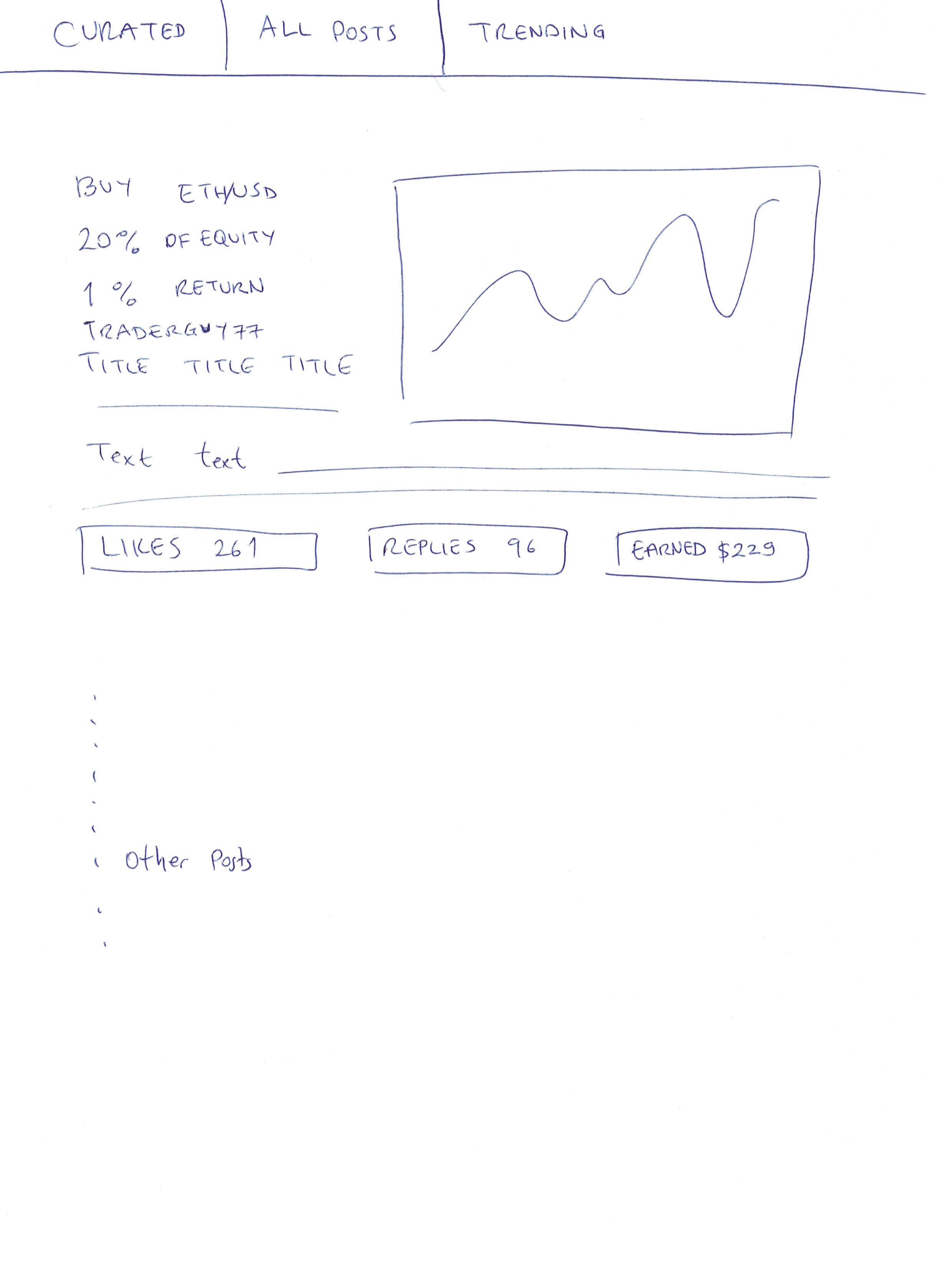 She will basically see as part of every post:
the order (BUY/SELL/CLOSE)
the market (ETH/USD)
how much the poster believes in this sentiment (20% of poster's portfolio)
what was the returns since the posting, will be calculated by the platform
who posted it
the reasoning of the poster, his arguments in text
how much likes or upvotes the post got
how many replies to the post
how much did he earn out of this post
the chart that shows the success of previous sentiments and "hypothetical" trades. The platform will regard every sentiment and how strong the sentiment was as kind of a hypothetical trade. Those "demo" trades will create a historical chart of that user. This will help the others exactly see how successful was the poster in the past.
This will work because look at Reddit; the content is curated and served based on the topics that you follow. The content reaches more and more people if it is upvoted. What is better than Reddit? Steem. Because each vote has different weight. Spammers can't breath. So as soon as people start profiting from these, they will upvote the great ones, downvote the newbies, or people who has no idea trading.
When our user feels like she curated her feed very well; she will start thinking doing the actual trades for herself.
She will open the chart and see who said what in certain market.
The chart will include the price action. Above and below price action, it will include boxes. Boxes will basically contain "in which dates who predicted what". She will point to boxes and learn more about that sentiment.
Size of the boxes will depend on how strong was the sentiment.
The color inside the boxes will be determined by the platform based on how profitable was the sentiment.
This chart will serve two purposes:
Current market sentiment will be clearly seen. It will be a personal curation of sentiments, from the people you follow.

Finding even more awesome sentiment posters. Just by scanning the graph and visually picking the winners, she can follow them and influence final sentiment produced by the platform for her taste.
At the end of the time line (which is the current moment) the platform will report the current overall sentiment based on who she follows. She curated those sentiment analysis for herself, and now she is seeing her creature telling in which way to trade. Now trading becomes a piece of cake.
She can always go for following as much people as possible, try to average out all of the sentiments, which should also be a good idea. She will probably be on the safe side.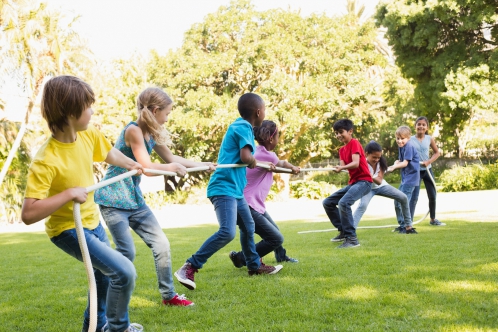 Benefits to traders
You already think about the market. You will write them down and earn from your posts.
You will fine tune your strategies based on how much people like them / profit from them.
You will help Steemians get richer.
Benefits to followers
You can go ahead and do the trade based on sentiments by the people that you follow.
You may grow your money, if you are good at pinpointing the clever ones and detecting bullsh*t.
You get to decide which traders will post in the future using your own Steem Power votes. Best traders can come to platform based on your choices. In the future you will see better traders if you keep the platform neat and tidy.
Benefits to me
Well I don't see immediate personal benefit. When this thing grows into a bigger platform we can introduce cooler features and maybe start paying some developers. I can also be one of the followers, because I am not a professional trader.
Why I think this will work
I have been researching social / copy trading platforms for a while. They are great ideas. Some of the existing solutions lack good execution and some of them has bad business model. I think we can do better than them because thanks to Steem we have a revolutionary method of compensating traders and ranking them based on wisdom of crowds.
Tech stack
This is my planned technology stack for it. React, steem-python, Mongo, Steem blockchain
The team
My current team consist of 3 people. 2 of them are not full time yet. They have deep knowledge around financial markets, math and investing. I am working around this idea full time.
What makes me think I can do this
I am building software since I am 12. I started with coding hangman on my Mac (BASIC, Pascal). I did enterprise consulting a few years (SAP) and played with other software for a while (PHP). But I switched back to games, it was my passion for long time (C#). I started making Python projects now. Recently block chain and specifically Steem blew my mind.
I founded 2 companies. Both were a success. 1 is still alive and making profits.
I listed some of my experiences and why invest in Steem platform in this post:
https://steemit.com/witness-category/@deaddy/steem-eos-and-investing-here-more-becoming-a-witness
My witness server is online now. I will probably be involved in EOS witnessing also.
I met Dan and James in NY, had some chat with James. James is a wise guy. He is a good coder as well. He just fixed a bug with EOS token sale. No need to introduce Dan. He is the man.
What can you do now
Comments and upvotes are welcome. We will steer the ship together. If you think this project can benefit you, please resteem.
Revenues of this post will be recorded as initial donations to the project and will be utilized towards funding it.
Whoever is interested in building it, please join the channel #general at http://steemit.chat Send a message to me, my nick there is deaddy. Also you can write a reply here.
Shout out to people who can support this
@dantheman
@jamesc
@ned
@jesta
@furion
@eosio
@boxmining
@razvanelulmarin
@wingz
@richardcrill
@cryptoiskey
@marketreport
@hilarski
@maarnio
@damarth
@najoh
@someguy123
@berniesanders
@blocktrades
@tombstone
@riverhead
@steemed
@michaelx
@rainman
@itsascam
@enki
@arhag
@nextgencrypto
@wackou
@abit
@kushed
@bitcube
@pharesim
@complexring
@dele-puppy
@au1nethyb1
@steempty
@witness.svk
@roadscape
@smooth.witness
@xeldal
@clayop
@silversteem
@jabbasteem
@datasecuritynode
@joseph
@masteryoda
@cyrano.witness
@liondani
@ihashfury
@bue
@pfunk
@stellabelle
@eeks
@gavvet
@fuzzyvest
And others I could not mention.
If you want to get more involved
I am open to ideas. There are great hackers among us. Which can code this better than me. I have a ton of work anyway and could use some help. The creators will always be remembered. If it becomes more serious there could be financial returns to creators, as expected.
The future
This is the beginning of my further plans to create a more sophisticated platform around this idea. I observed the finance universe and saw some stars are aligning. This could be a good opportunity to put something out there.
Later projects will be more awesome. Stay tuned and RESTEEM / upvote this to broader crowds, because if more people are involved, the sentiment averages will be more precise!