Cryptocurrencies have undeniable benefits, but established enterprises are adopting it with an oddly slow pace. The few that do take the leap and pioneer the adoption of this technology will soon reap the benefits.
Recently, JP Morgan announced the launch of a native coin, JPM Coin. The bank, whose CEO was once a stern opponent of cryptocurrencies, now believes Crypto can change payments forever. This is a testament to the potential of cryptocurrencies in the years to come. Meanwhile, a few visionaries in every industry will lead the way in Crypto adoption.
JP Morgan is not the only financial institution that is dabbling with cryptocurrencies. A rising online Forex broker, SimpleFX, has grown its product portfolio to provide traders across the world the ability to make leveraged trades on both fiat and Crypto, on one platform. While the Crypto trading space is competitive, SimpleFX is one of the few platforms to offer cryptocurrency CFDs alongside fiat CFDs, and that too at up to 1:500 leverage on the Crypto trades.
Far Beyond the Competition
The addition of SimpleFX into the Crypto traders' arsenal brings a trading option unlike the ones that had been present in the market till now.
Beyond BitMEX
There are only a few exchanges that provide margin to traders, and most of them can provide a maximum leverage of or below 1:10. BitMEX had long been the exception in the market as it could support a 100x leverage on derivatives.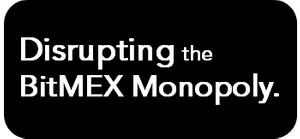 This monopoly on high leverage support made BitMEX get away with poor service and low support mechanisms for traders.
Despite offering only derivatives, BitMEX provides far higher leverage than any spot exchange, and it has thus gained the ability to attract users on the mere basis of having no competition. The platform has abused this status and its insurance fund has grown exponentially. This is because BitMEX continues to liquidate positions before their true point in an effort to boost the size of its insurance fund.
SimpleFX isn't just giving Crypto traders a means to trade Crypto contracts at 5 times the maximum leverage available at BitMEX, the platform's trade system is built with a native protocol to protect users' from negative account balances. Thus, SimpleFX provides the ability to trade with far greater margin than BitMEX while ensuring customers get a better trading experience.
Better System
One other key problem with BitMEX is that, despite offering a highly time-sensitive trade arena,
its system often fails to handle the amount of in-bound trade requests and thus fails to fulfill trade placements or cancellations.
Some traders who wait for the optimal entry and exit points fail to claim their gains simply because BitMEX is unable to handle a high traffic of traders.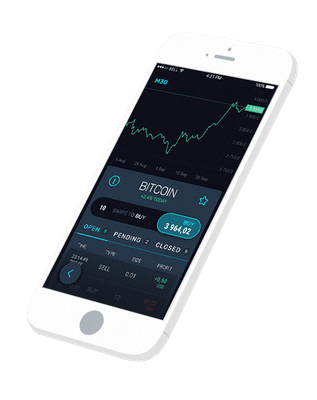 SimpleFX's robust back-end is able to easily handle the vast amount of orders that pour in. Traders are able to strike positions without any issues of missed opportunities. As trading derivatives like CFDs requires a lot of patience, SimpleFX makes it possible for traders to enjoy the fruit of their patience.
The trading platform is available via web application or on mobile applications for both Android and iOS. Traders can be a part of market movements at will on any device of their choice.
Optimal Features
As SimpleFX is several tiers ahead of traditional Crypto spot and derivative exchanges, it offers traders with all the tools they'd need to execute optimal analysis to enter their positions.
Market News: The trading platform offer's a native stream of market news that ensures traders are kept up to speed without ever having to leave the platform.
Market Sentiment Data: Sentiments drive the market just as much as news—perhaps even more than news. Thus, SimpleFX provides traders access to market sentiment so that they may strategize their entries based on not just news, but also aggregate sentiment.
Tools: As raw data alone isn't enough, traders have to create charts that match their trading strategies. SimpleFX provides an in-built solution for charting so that technical analysis is accessible to all traders on its platform.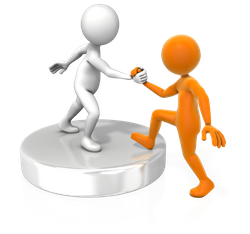 Chat: Sometimes, a little feedback from peers can go a long way. Moreover, highly skilled traders can eavesdrop on the general market's discussions to enhance their entries. Irrespective of whether a trader is a novice market player or a whale, SimpleFX provides a chat box to ensure traders of all elvels are able to access peer communication at will.
While the above features seem great, SimpleFX goes the extra mile to ensure deposits can be made with cryptocurrencies to ensure traders are able to maintain the anonymity that is centric to many members of the blockchain community.
Beyond Cryptocurrencies
On a closing note, it's worth noting that many Crypto traders dabble in other markets too, especially when they have the opportunity to leverage their positions at a 1:500 rate.
SimpleFX accommodates the needs of traders who want a diverse menu of options. Thus, not only does the platform offer CFDs for a variety of Crypto pairs, but it also gives traders the opportunity to take leveraged positions in the Forex, commodities, and equity markets.
SimpleFX is an example of how the traditional market players can bring great resources to the Crypto space. The trading platform disrupts BitMEX's monopoly while providing far greater leverage on a much wider range of assets, all the while maintaining a powerful trade engine that is enhanced by a set of high-utility trade support tools.

Connect with me:
Crypto News Crypto Airdrops ICO List Blockchain Lawyers