Good morning dear steemians and traders!
💰 Capitalization of cryptoeconomics: $ 471.133В
💵General trading volume: $ 23.553B
💥The share of bitcoin: 35.6%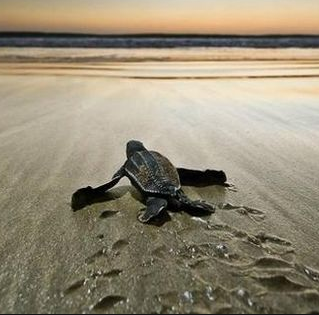 BTCUSD: local correction
Bitcoin since the last post was back in the channel, after which the bulls gained strength and broke through the psychological level of $ 10,000. Now the price is at 61.8% Fibo and the correction is likely to continue to the weekly R1. Overbought on the oscillator is very strong and must be reset. It should be noted that the level of 61.8% of Fibo is the key, both for bulls and bears, as a result of the struggle for it, it becomes clear whether the price will return to the global upturn with the development of "Head and shoulders" or the downtrend will continue and decrease to the level of $ 5800- $ 6000.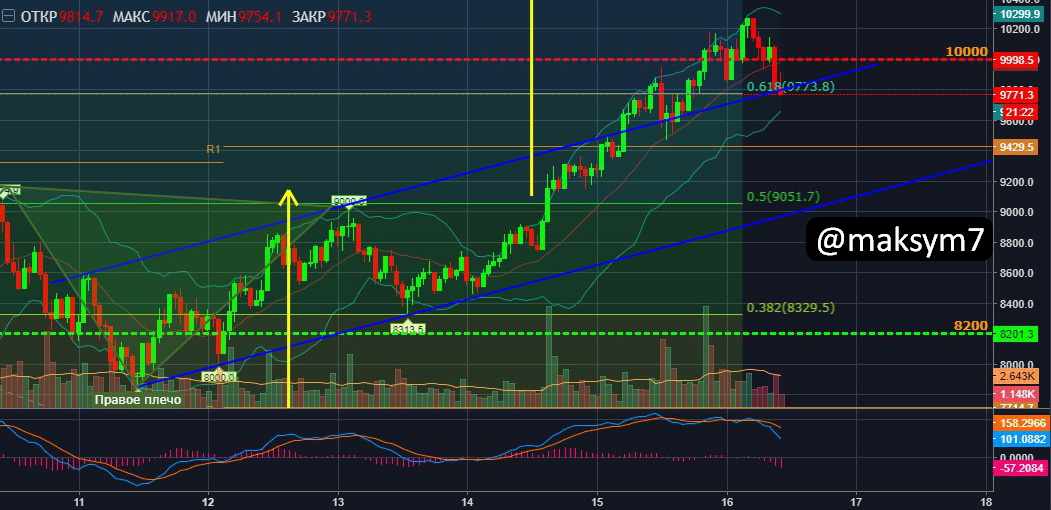 ETHUSD: flat
ETHUSD strongly slowed down the growth rate, the last day flat, lifting to 61.8% Fibo is postponed. At the moment, the Keltner channel is in the horizontal position and indicates the continuation of the flat, Aroon shows a decline, apparently small to the trend line. Open long long positions should be kept for the time being.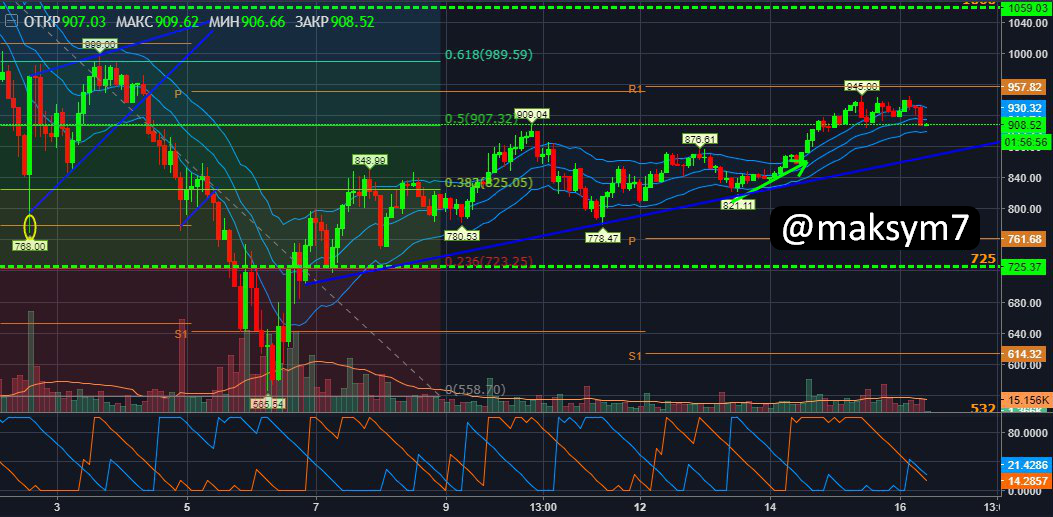 NEOUSD: the implementation of the "Head and Shoulders" is delayed
NEOUSD for a long time can not realize the pattern "Head and shoulders," according to the TA rules, the price should rise above 78.6% Fibo, apparently this will happen no sooner than in 5-6 days. Open previously long lines below the levels of $100 and $81 should be kept. New long positions can be opened now, only preferably very small volumes. Now the price is consolidating, the signal to the growth will be the turn of the middle sliding Arno Legu up, while the RSI Connor should be in the middle zone.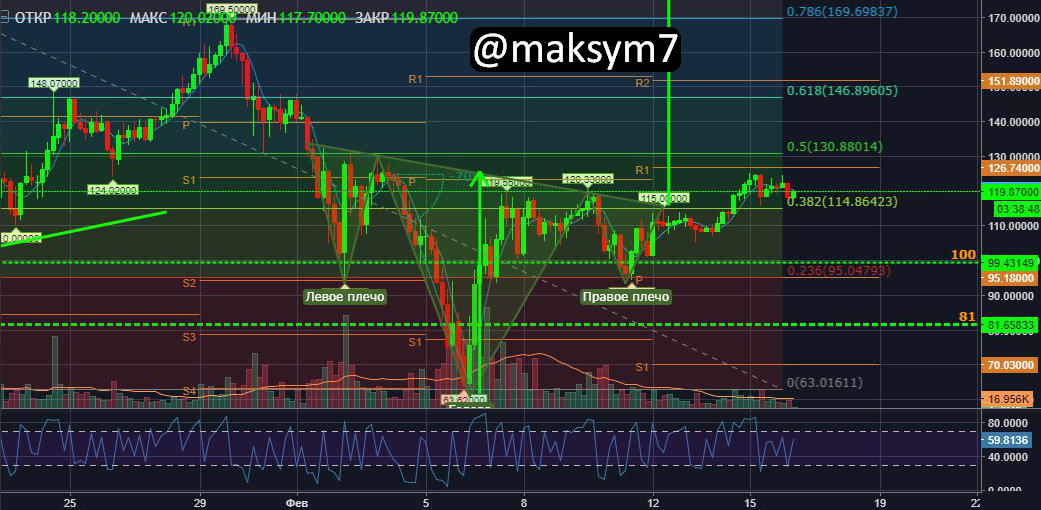 XEMUSD: local resistance $0.65
Nem meets local resistance at the level of $0.65, which knocks down the growth rate and tightens the formation of wave "A" at the level of weekly R2. Now there is a prolonged calidification, the Ichimoku Cloud indicators and the Balance of Strength show a rapid rise and one more resistance test of $ 0.65, in case of the third rebound and a decline below the reference Pivot, wave "A" will be broken, and the Elliot model canceled. So far, the situation with the theft of tokens on the Japanese stock exchange is not allowed.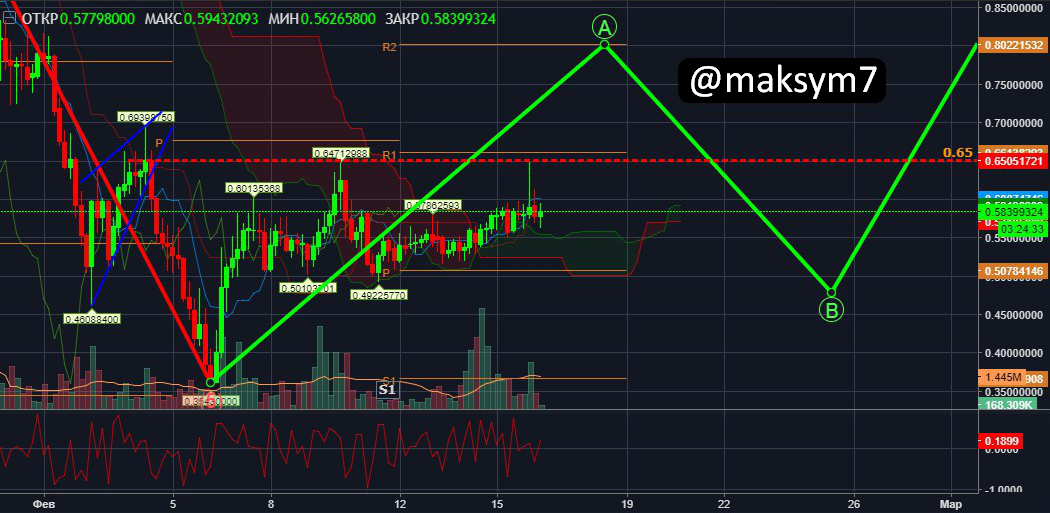 If there are here those people who share my opinion with me, then please follow me! If there are critics, then please leave them in the comments. I'll be very happy!!!
I wish you profits!!!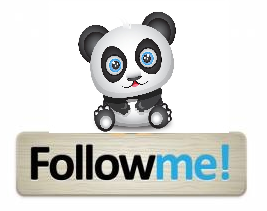 Information presented in this material is the opinion of the author and is not an offer to a specific action.
Thank you for being with me!
Have a nice day!!!