Good afternoon my dear steemians and traders!
💰 Capitalization of crypto-economics: $ 485.314В
💵General trading volume: $ 19.727B
💥The share of bitcoin: 36.8%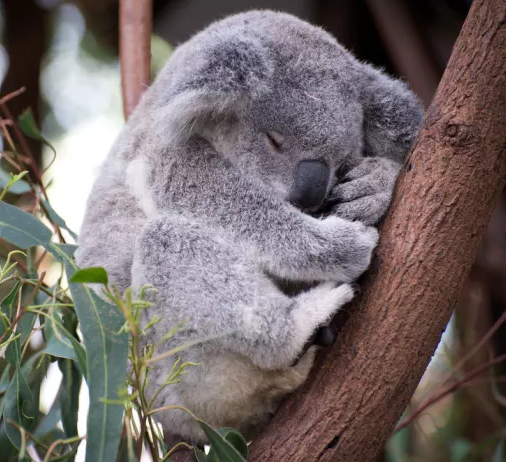 BTCUSD: the upper bound flag test is approaching
During the quite predictable flat, a triangle was formed, as well as on BCHUSD, which already barged up and apparently the price for 1-2 days will test the upper border of the downtrend (it's the flag of the global uptrend) at around $11300-$11400. A positive aspect for bulls is maintaining oversoldness on the MACD, but it will decline. For further growth in March-April, the price should rise above $12000 and consolidate for a week there.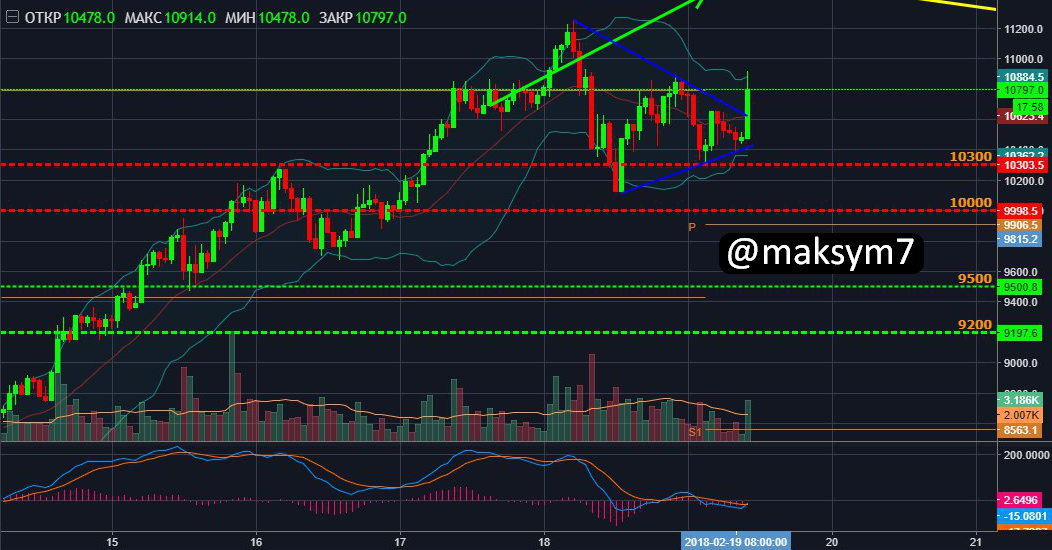 LTCUSD: consolidation is nearing completion
LTCUSD predictably tested level $210, then returned to the middle Bollinger Band. Now the final part of the broad consolidation between levels $210 and $235 is near. In the meantime, a flag was formed (usually drawn with a slope down / up), its breakdown is extremely important for the continuation of the uptrend, and the buyers have every chance, thanks to a positive fundamental factor. It is worth noting that as soon as LTC holders receive Lightcoin Cash, LTC sales will start, which could bring down the price for 1-2 weeks to the level of 176, even if the decline starts from $235 and above.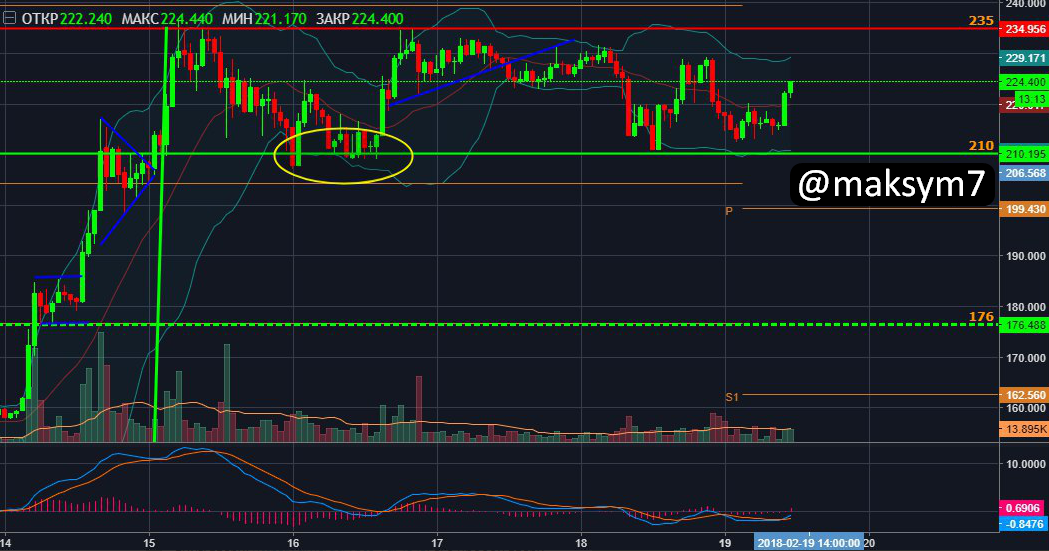 If there are here those people who share my opinion with me, then please follow me! If there are critics, then please leave them in the comments. I'll be very happy!!!
I wish you profits!!!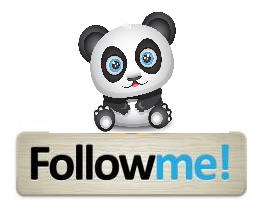 Information presented in this material is the opinion of the author (@maksym7) and is not an offer to a specific action.
Thank you for being with me!
Have a nice day!!!