Good afternoon my dear steemians and traders!
💰 Capitalization of cryptoeconomics: $460.282В
💵General trading volume: $17.686B
💥The share of bitcoin: 41.6%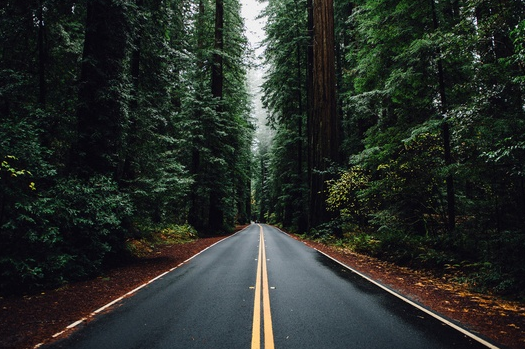 BTCUSD: Decreases
The rate decreases to the reference Pivot faster than expected. Oversold on the oscillator builds up, so a stop over Pivot $10803 is possible. It is worth noting that the previously-proposed scenario with Elliot waves has worked itself out (we must say that the waves are very crooked), waves 1,2,3,4,5 were formed, but otherwise than expected, waves A, B, C are now formed. A small correction, 5 waves are formed inside a larger model, now 4 waves are formed.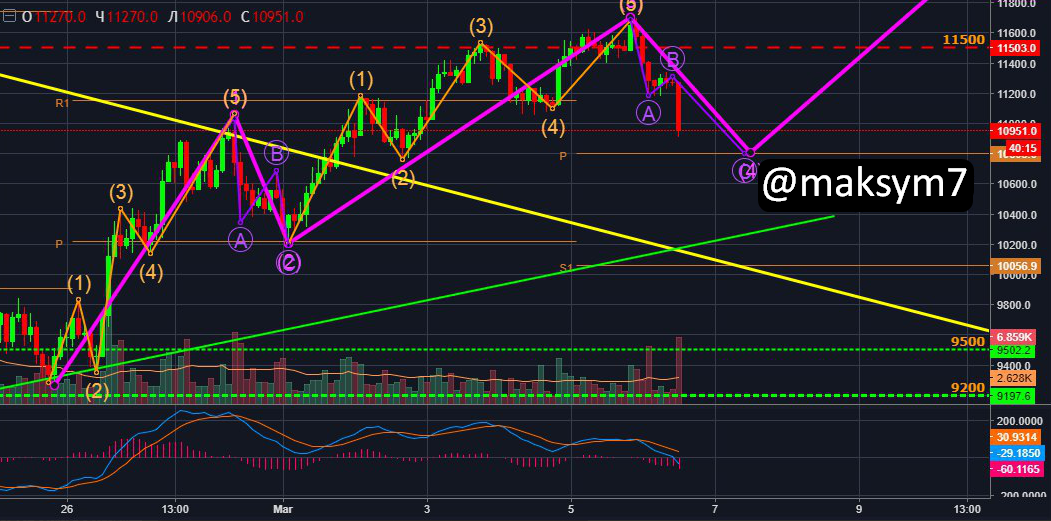 XRPUSD: will continue to decline
Ripple fell as fast as it grew. Growth is caused by positive news, falling - their refutation. Patterns for further growth were not formed. The Chop Zone is dominated by the red zone and judging by the Bollinger tape followed by a decline to S1 (is at $0.90585), we are considering the option of reducing to the level of $0.85 for 3-4 days. The best scenario for Ripple may be flat in the S1 area and 78.6% Fibo, but this is less likely.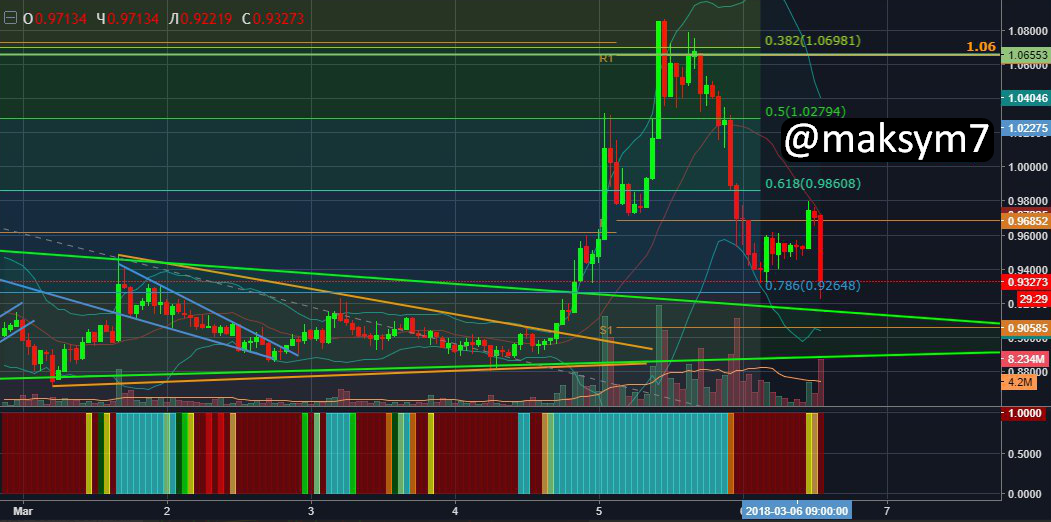 ZECUSD: testing support for $383
The decline in the market prevented Zec from making a strong breakthrough, only 2 weak impulses passed. Now the price has decreased to the local support of $383 and is testing it, the indicators ChopZone and Bollinger indicate the possibility of a breakthrough of this level, but it is clear earlier that the level is strong. On the rebound, you can tear off new long lines with a goal just above the past high of $411, with a breakdown down I'll consider the shorts to $342.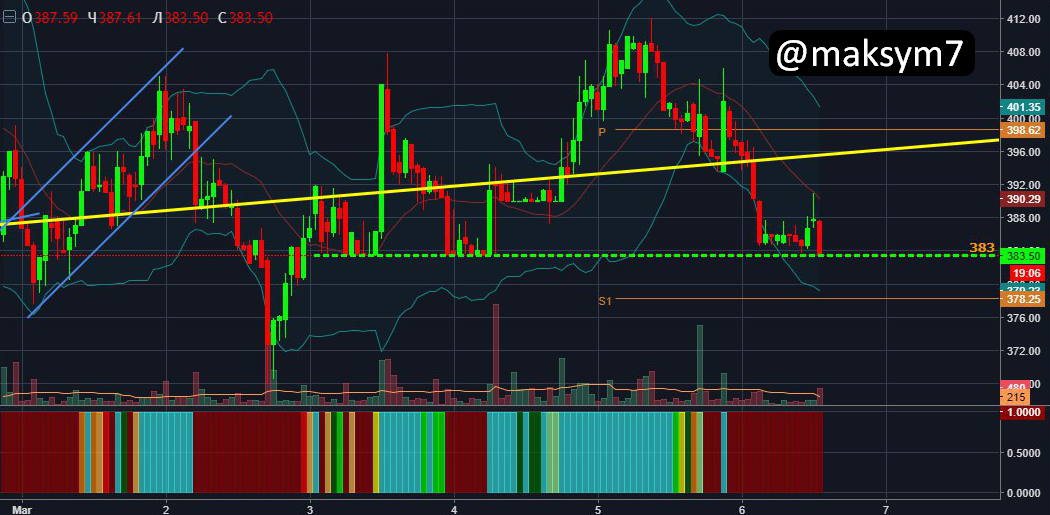 If there are here those people who share my opinion with me, then please follow me! If there are critics, then please leave them in the comments. I'll be very happy!!!
I wish you profits!!!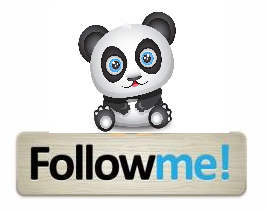 Information presented in this material is the opinion of the author (@maksym7) and is not an offer to a specific action.
Thank you for being with me!
Have a nice day!!!