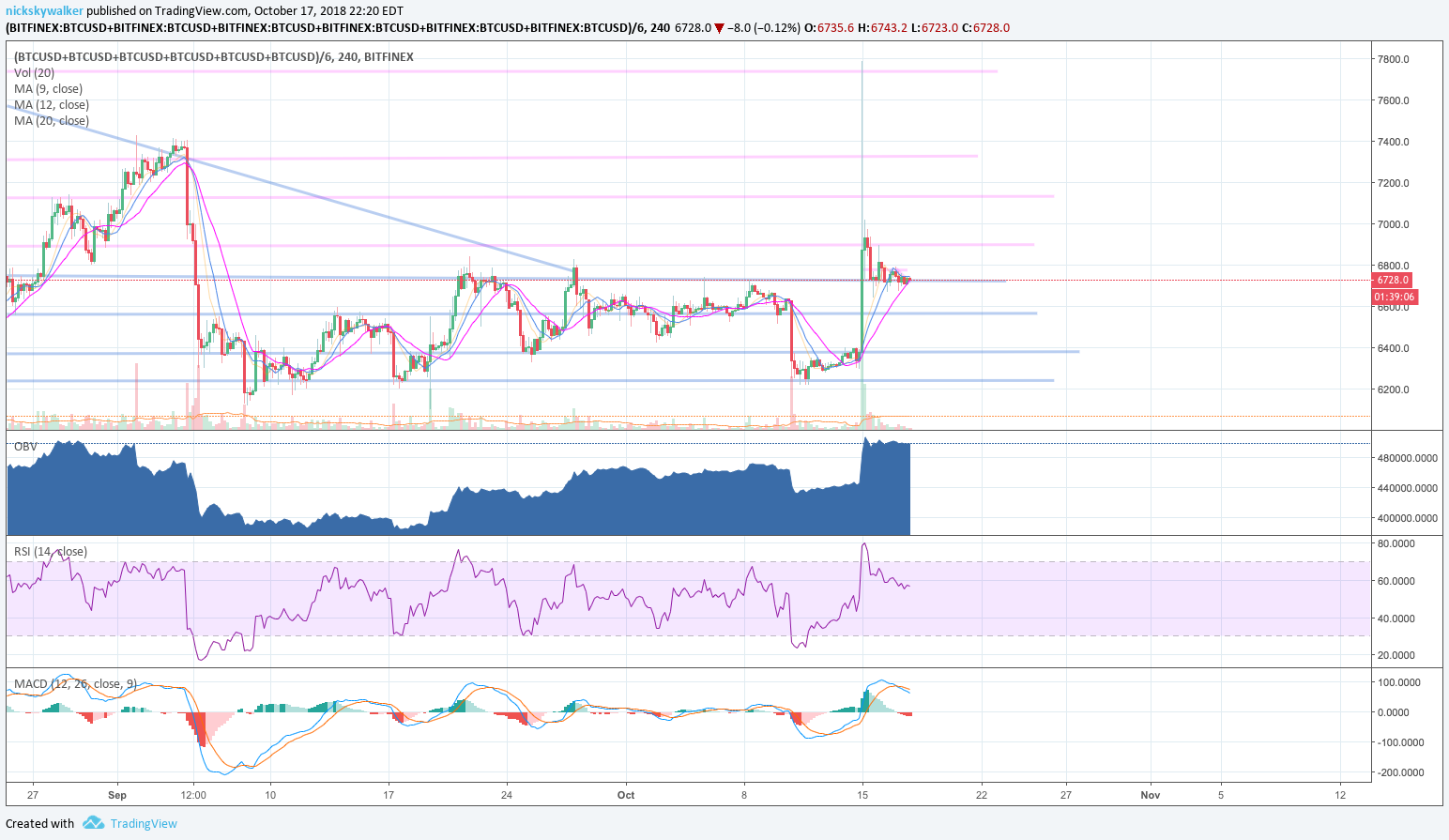 So Here we are!!!
After all that tether fud, the top 5 cryptos are holding strong. We can even see some pump here and there on alt coin vs BTC.
And now a nice bull flag on BTC, ETH, LTC
Low volume on the flag... No volume lately. I started shorting at 225$ eth, But now i'm confused. Look like we are out of the down trend since October 7th...
AND
Mars Blockchain Conference NYC Starting tomorrow morning
Be careful, If you got any idea, feel free to drop them below!
Trade safe