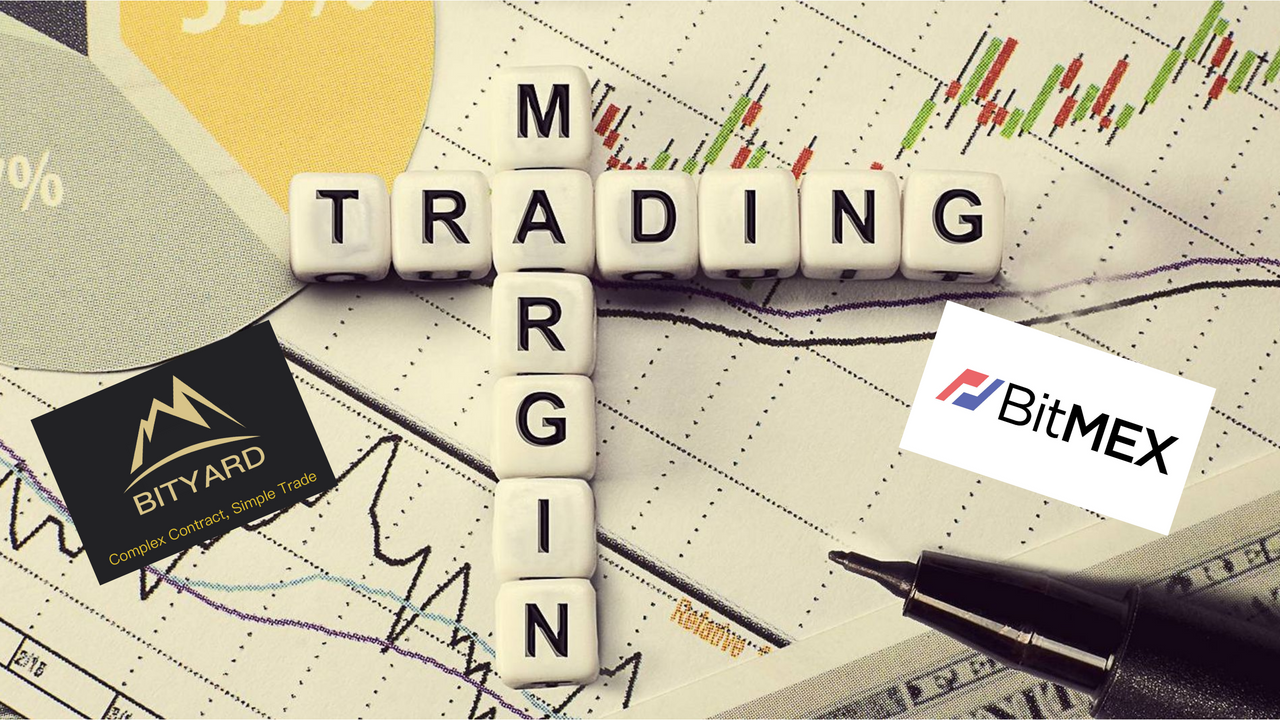 Margin trading with cryptocurrency is a process that allows users to borrow money against the funds they have currently to trade cryptocurrency "on margin" on an exchange. This simply means that, the users can make use of their existing cryptocurrency or dollars just by borrowing money in a bid to increase their buying power, interstellar is sometimes paid on the borrowed amount but it is not all the time.
For instance, a user puts down $25 and leverages 4:1 to be able to borrow $75 for the purchase of $100 worth of crypto. There is only one stipulation and that is, no matter what goes on, the user will have to pay back $75 plus interest. To be sure that they get the loaned amount back, there is an exchange that will generally 'call-in' the user's margin trade once the user hits the price of where they can start to lose the borrowed money. In other words, a user is allowed to borrow money to trade but is not allowed to lose the money. However, a margin call can be avoided by simply putting more money into the position.
Bityard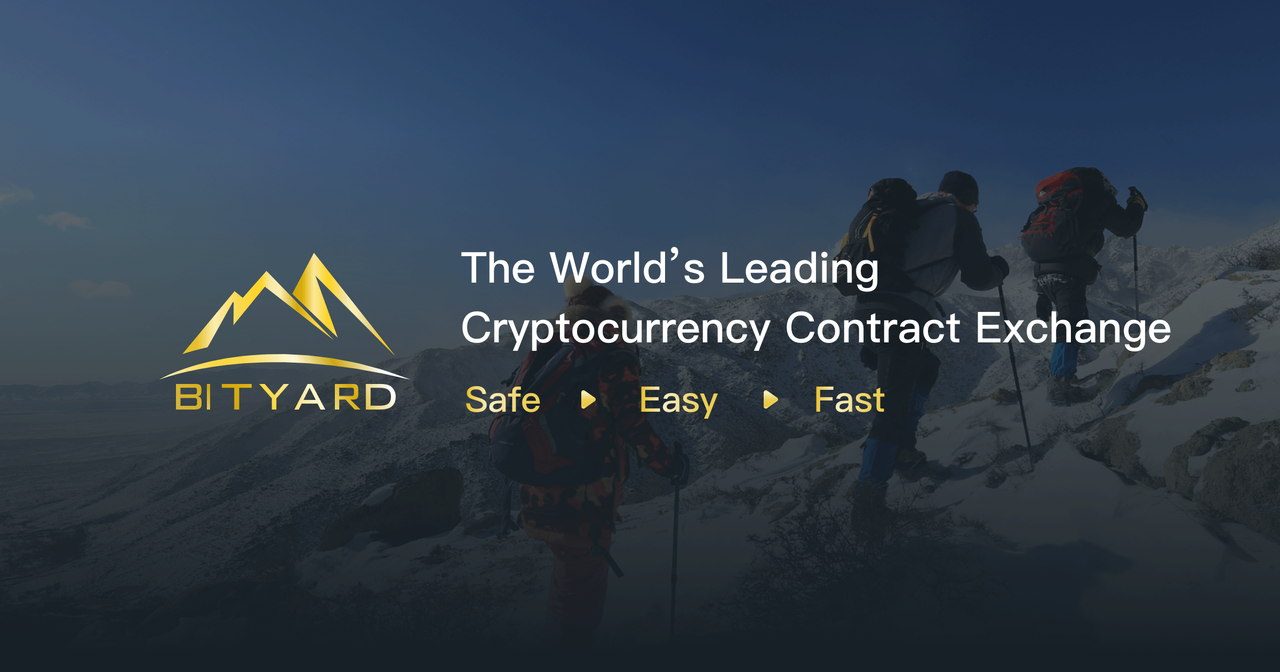 Bityard is a new exchange that was launched in November 2019, however during the last 8 months Bityard has already achieved a lot. The main aim of Bityard is to deliver the best user experience by providing high security level, simplicity of the interface for the best user interaction and transparency. Bityard is based in Singapore and has licenses from official regulators in four countries: Singapore, Australia, Estonia and most importantly United States. It is not common in the crypto industry that an exchange is licenced for USA customers that is a sign of quality. Bityard also has a mobile app for users of all platform, so you can download them at the bottom of the front page and within a half a minute start your trading experience.
Bityard is offering a lot of bonuses for new users as well as for experience traders. For example you can earn 4 USDT just for opening your account, binding your phone number and performing a demo trade. When you trade with real funds, the rewards are much bigger, so you can earn between 2 and 188 USDT just for trading on Bityard. Regarding deposits, you can send your funds in 7 different crypto currencies and convert them into USDT for trading. You can withdrawal your USDT during 8 am and 10 pm GMT+8 time zone. If you missed that window just wait for that time and perform your withdrawal.
BitMEX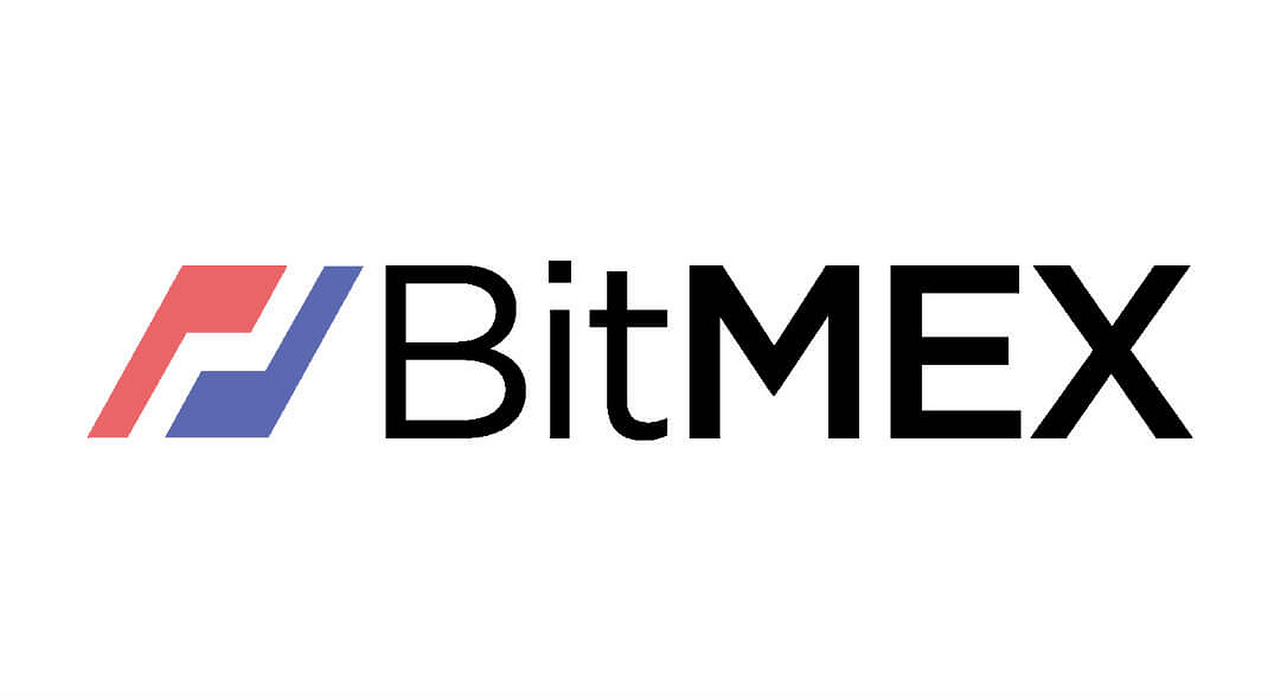 BitMEX was founded back in 14 by Arthur Hayes, Ben Delo and Samuel Reed. This is their main page. BitMEX has a big trading volume, as you can see 1,76 billion USDT per day and 1,2 trillion USD per year. BitMEX has several trading pairs including BTC, that is called XBT, Ethereum and Ripple. However all trading pairs have different leverage levels, so you can have 100x on Bitcoin, 50x on Ethereum and only 20x on XRP.
BitMEX simply stands for Bitcoin Mercantile Exchange. BitMEX is actually a peer to peer trading platform that gives leveraged contracts to users that are sold or bought in Bitcoin. To perfectly understand BitMEX, learning about margin trading, leveraged contracts, and derivatives will be of help. BitMEX is actually a derivative market specifically for crypto instruments. In terms of foreign exchange, derivatives mean an instrument, the value of what is derived from the value of the one that is more underlying, it could either be commodities, currency, stocks, bonds, stock indices, precious metals, and so on. There are four most common derivative instruments and they are futures, swaps, forwards, and options.
BitMEX has 8 trading pairs and has special rules for withdrawals and deposits. Pay attention that it is only possible to deposit in BTC, all other crypto currencies are not supported by BitMEX. The same goes for withdrawing funds, it would only be possible with BTC or XBT. Also remember that all withdrawals are done manually, 1 time per day. You should submit it before 13:00 UTC.
Comparison
Design and Promotions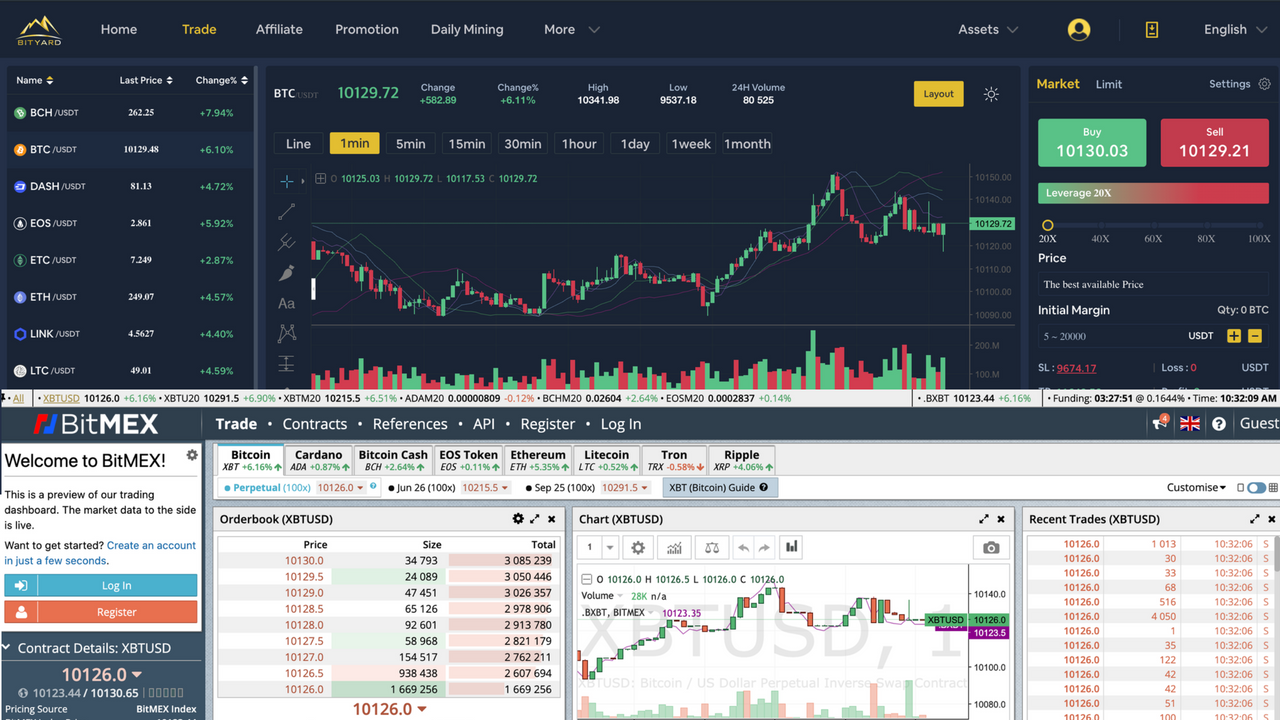 Nowadays it is very important to attract new users to your platform, especially when it gets to trading. We have looked at two exchanges that are offering the same, margin trading with leverage but the concepts are very different. While BitMEX is focused more on technical part, where the main point is trading and it does not mater how it look like and how the user feels. Bityard on the contrary offers the same trading possibilities but is doing it with style. Nothing jumps on the background, everything is smooth, very simple to understand and to interact with exchange. Furthermore, Bityard is running promotions and reward their users for trades and interaction, while BitMEX is not doing such pleasurable things.
Trading Functions and Technical Aspects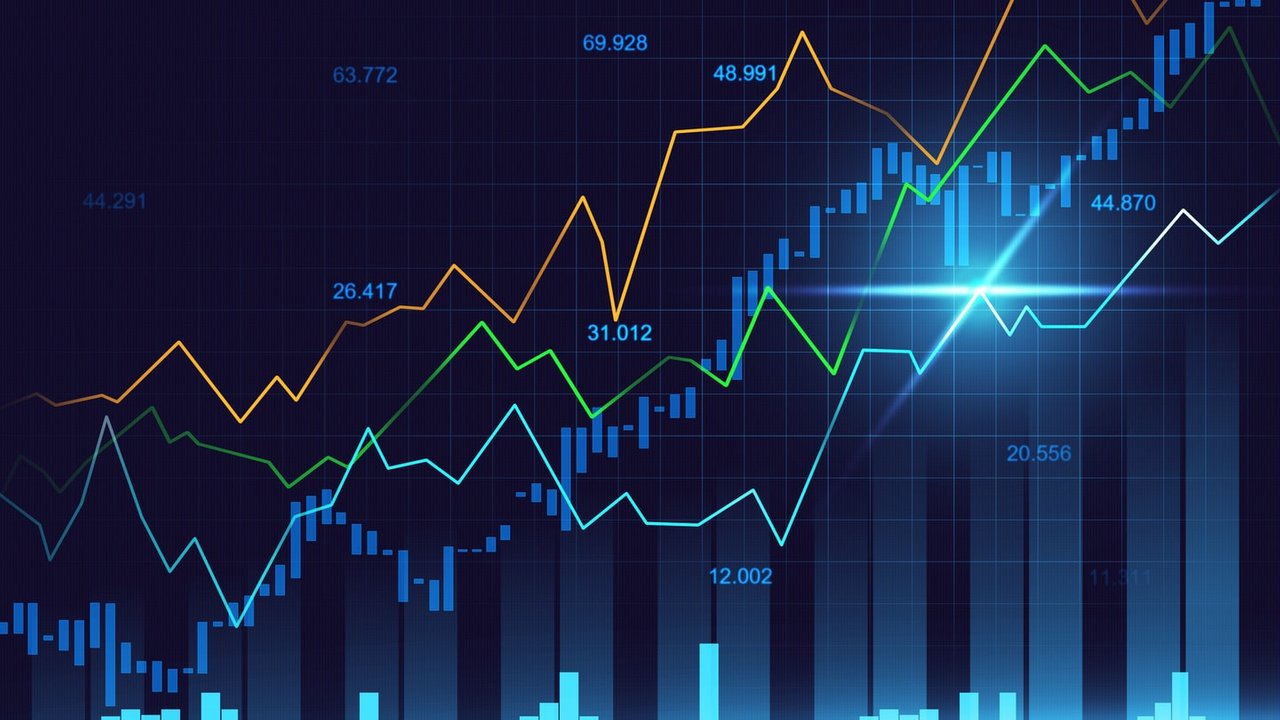 Some people can say, I do not care about design, the most important thing for me is trading exchange features and usability, the more the better it is. Well, lets start with the most obvious one. BitMEX support only BTC deposits and withdrawals, while Bityard is supporting deposits in 7 cryptos and has 2 more trading pairs 8 vs 10. Plus a very helpful function of converting all cryptocurrencies into USDT for trading within one click. Imagine you are stuck in Ethereum and want to trade with leverage. To use BitMEX, you will need to exchange ETH to BTC in another exchange, pay transaction fees and only than to actually trade on BitMEX. To trade on Biyard, you can deposit your ETH, convert it into USDT and start trading! The last but not least is the leverage amount, while BitMEX allows 100x leverage only on BTC and decreases it for other trading pairs, Bityard offers x100 leverage on all listed trading pairs.
Image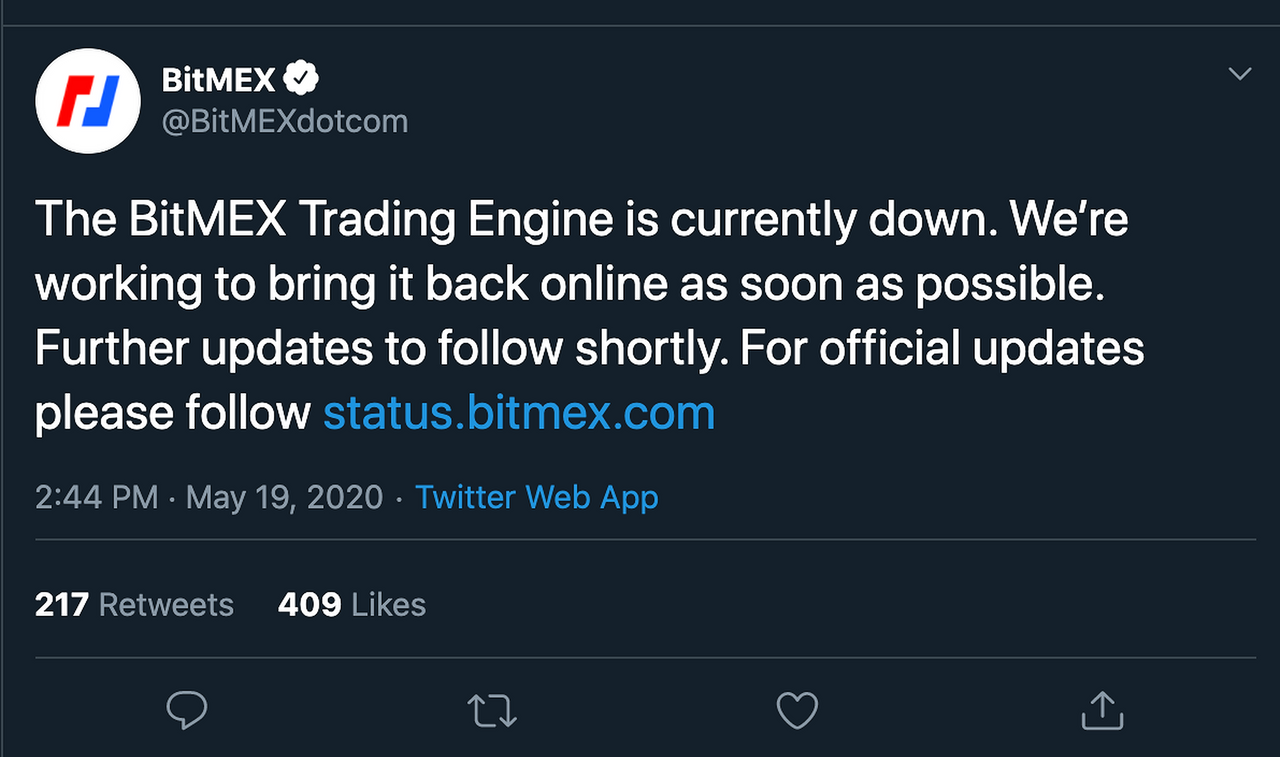 The last but not least is the Image. Nowadays it is very important to have a good image of an exchange, otherwise people will just choose another exchange for trading. And now we have come to the point where BitMEX has some difficulties. Around a year ago, BitMEX was claimed to perform illegal activities and Commodity Futures Trading Commission was investigating them as well. We are not saying it is all true, just pointing out that the Image of BitMEX was harmed due to such news in media. Few days ago BitMEX exchange went down for an unknown reason which solved panic among the users. As far as we know, funds are safe and exchange is operating as normal.
Conclusion
All in all, Bityard and BitMEX are representing one of the most popular exchanges for margin trading. The comparison of BitMEX and Bityard clearly showed that Bityard is a more attractive platform in all fields and we would tip on Bityard. In any case, the choice is yours.
Useful links:
Website: https://www.bityard.com
Telegram Group: https://t.me/BityardExchange
Twitter: https://twitter.com/Bityardofficial
Facebook: https://www.facebook.com/Bityardofficial/
Linkedin: https://www.linkedin.com/in/bityard/
Medium: https://medium.com/@bityardsns
Steemit: https://steemit.com/@bityard