When I looked through my watchlists this weekend one sector caught my eye. Despite almost everything looks like it's in correction mode, oil companies seem to be ready for having a good week.
The price of oil companies heavily correlates with the price of the black gold itself. Oil (I'll be looking at WTI only) seems to be coming close to the bottom of the trend channel. So this week might be a good entry point for either oil or an oil related company if you are a swing trader.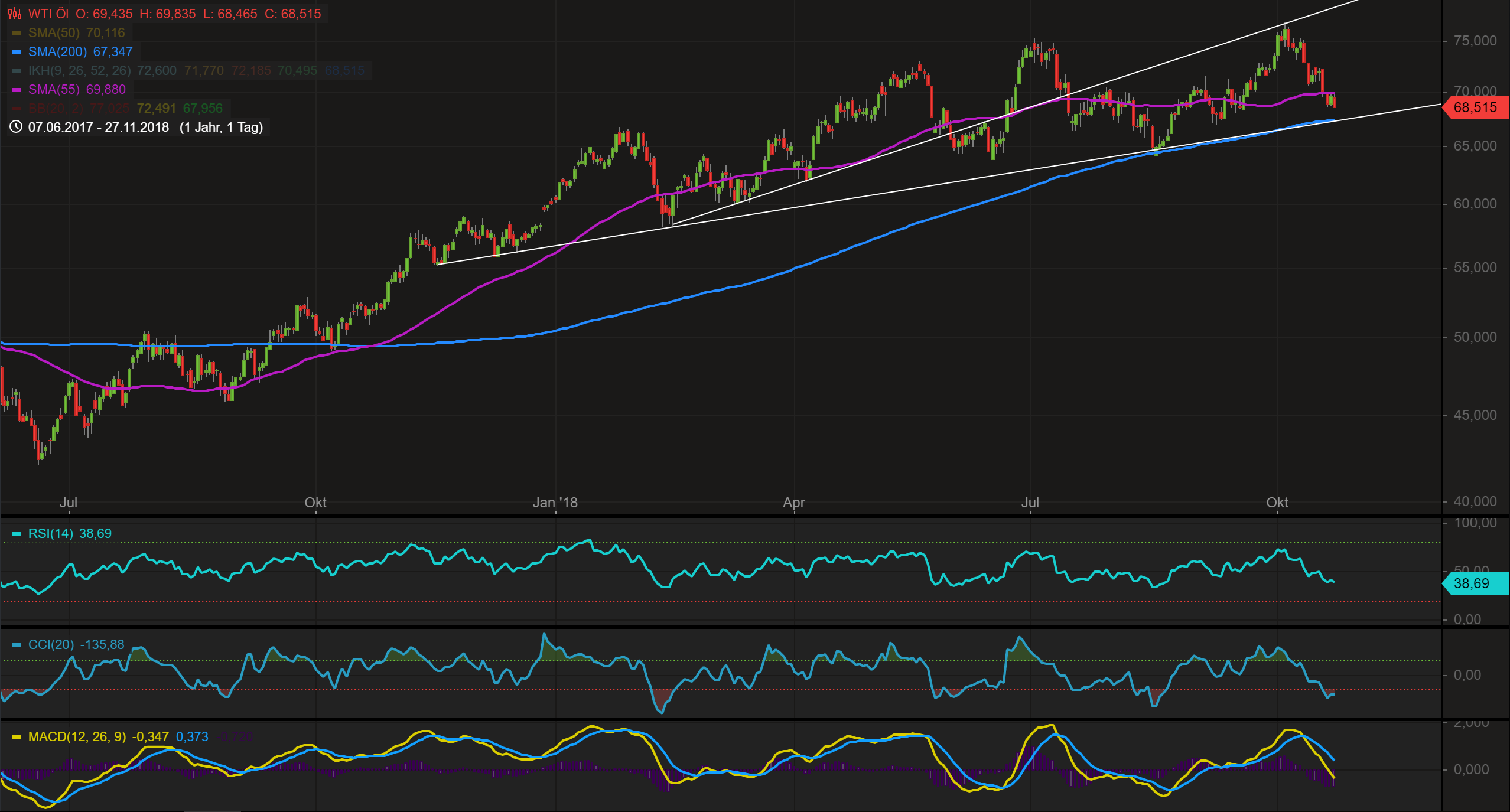 Chart of WTI Oil contract
The following are some charts which compare WTI and different companies on multiple time scales. The gray mountain is the price of Oil. The companies I looked at are Shell (orange), BP (green), Exxon Mobile (blue) and Chevron (red).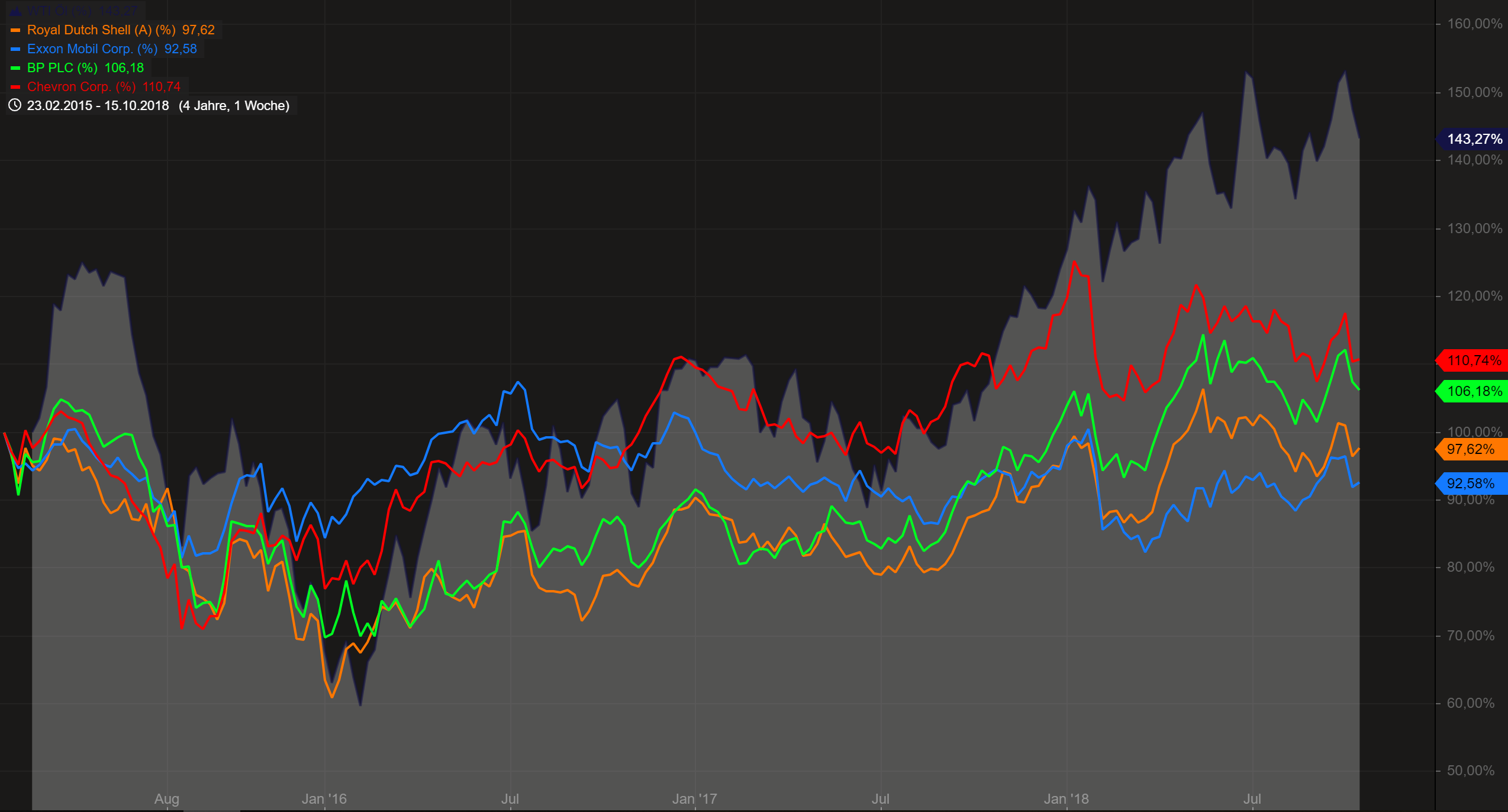 5 years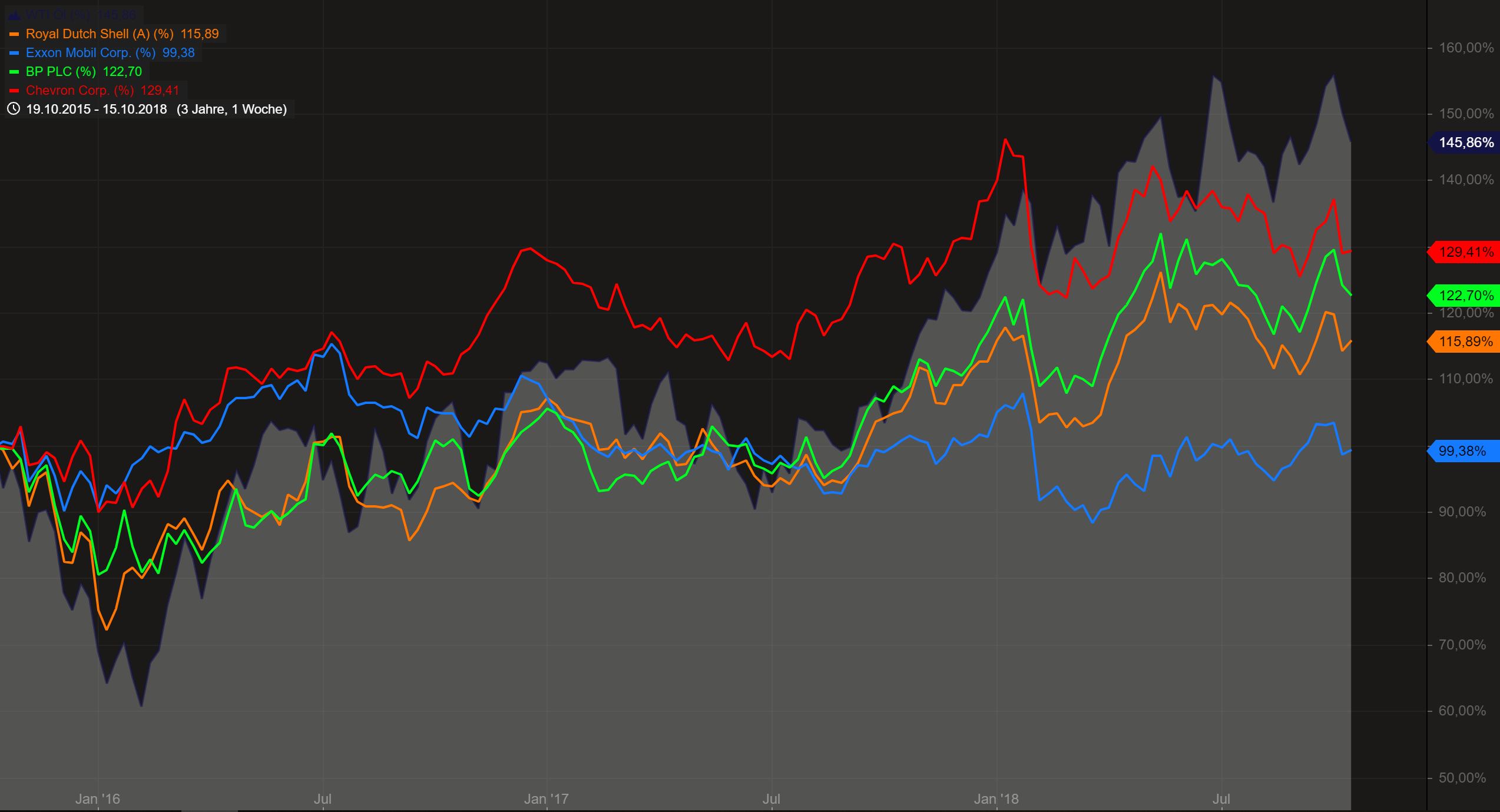 3 years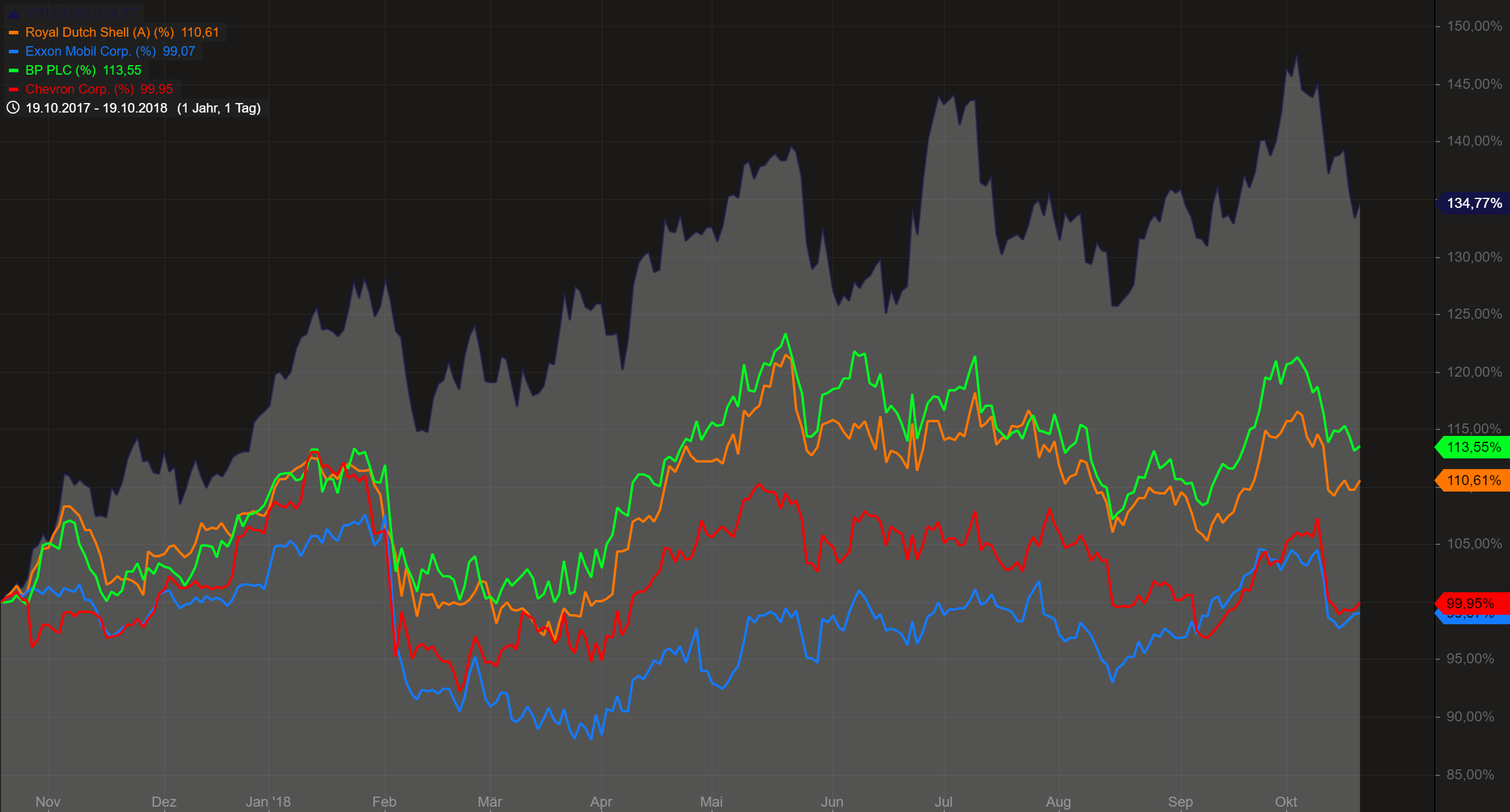 1 year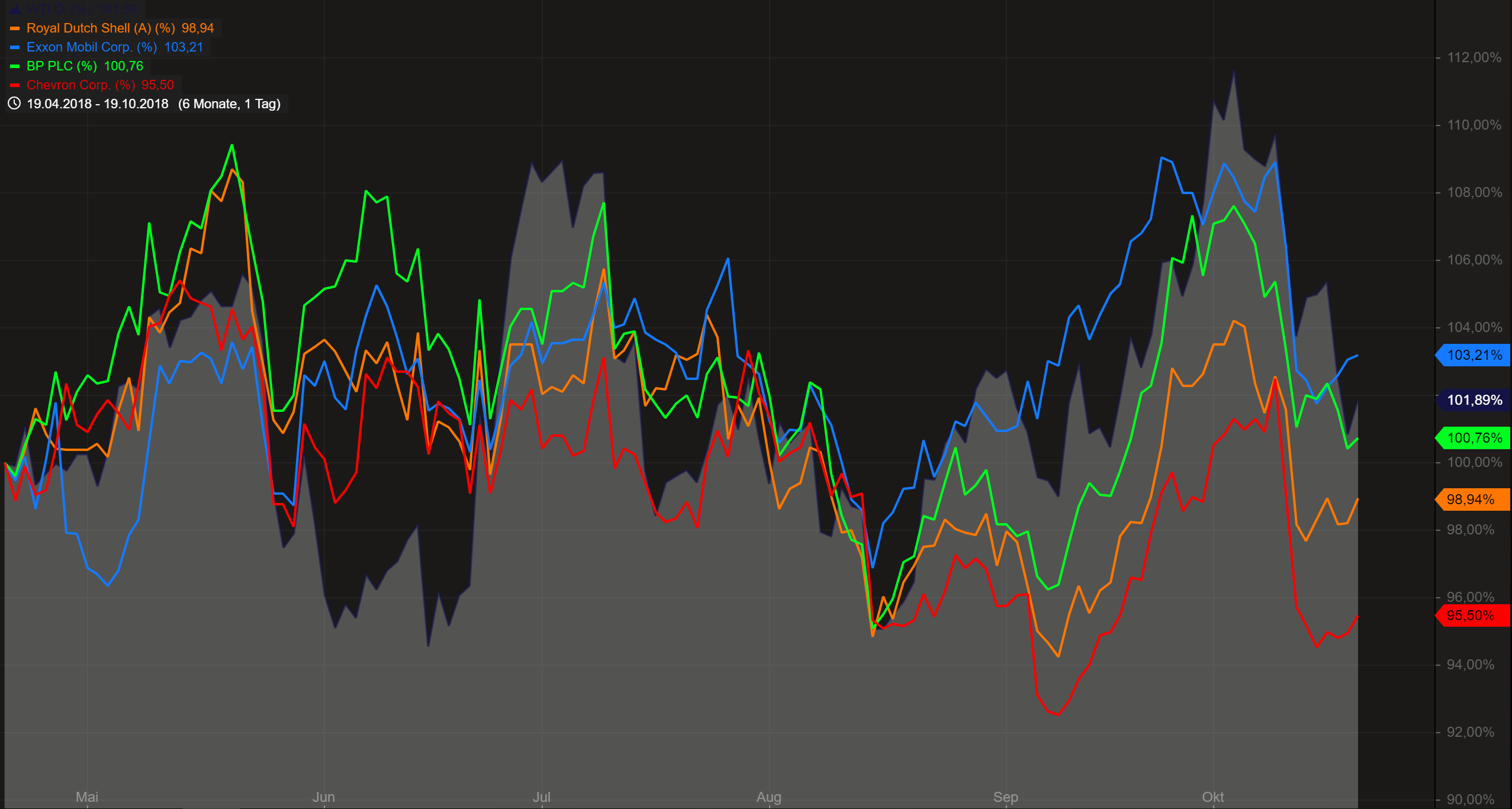 6 months
As stocks of oil companies are still stocks you might want to consider the current market sentiment in the stock market too. So I added the S&P 500 to the chart. And well... most of the times oil companies correlate more with oil then the stock market (an exception can be seen on the 6 months chart).
However, this year oil companies didn't rise in price as much as oil did, which could have been caused by the market sentiment. If you compare it to the Eurostoxx instead of the S&P 500, what would actually make more sense for the European companies, you'll see that the oil companies are actually doing pretty well.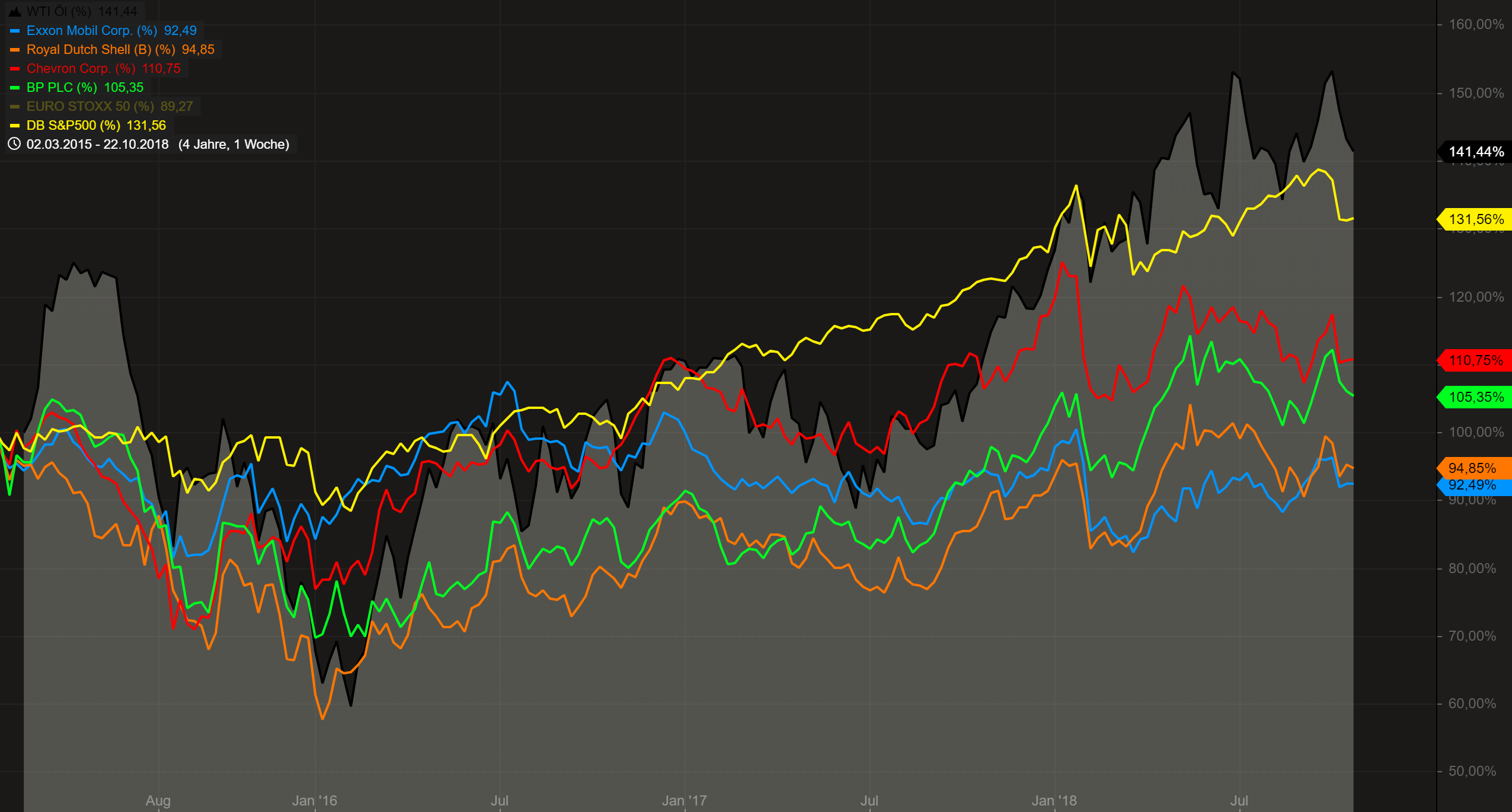 5 years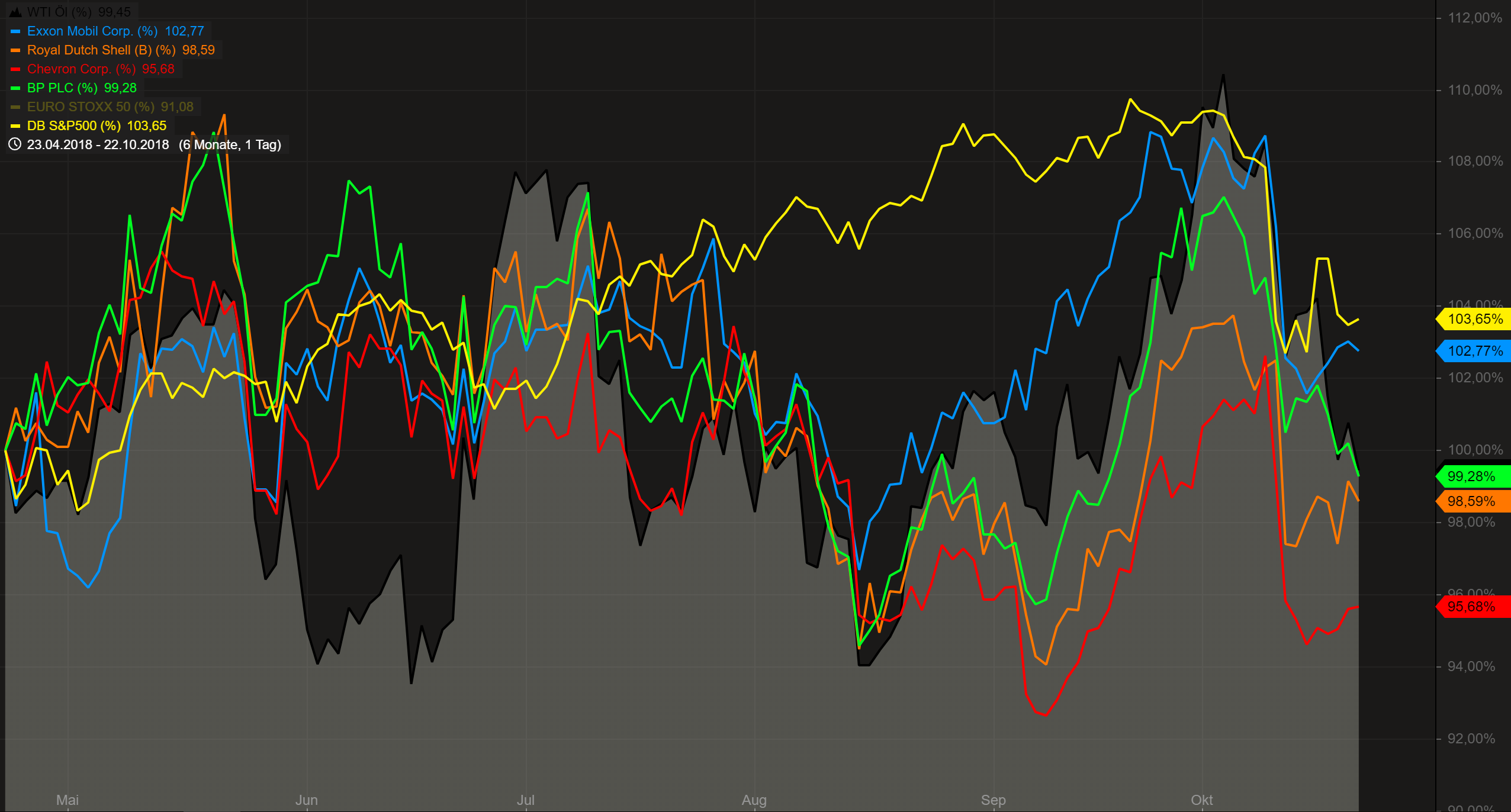 6 month
Finaly, if you want to consider fundamental factors I think Shell is the only one not overpriced and Exxon is the most overpriced company compared to fair value. In any case as this is a short term trading idea and especially in this market environment I'd say forget about the fundamentals...
Let's see what the API and EIA data brings us this week.
Btw., if you are interested in oil data or other energy resources you can find tons and tons of data, graphs and analysis on the EIA website.