Are you waiting for an appropriate market entry? Do you want to buy Bitcoin or Altcoins at the bottom? How complicated is the trade timing? These and other questions are answered in an article that describes an interesting and effective strategy for the bear market.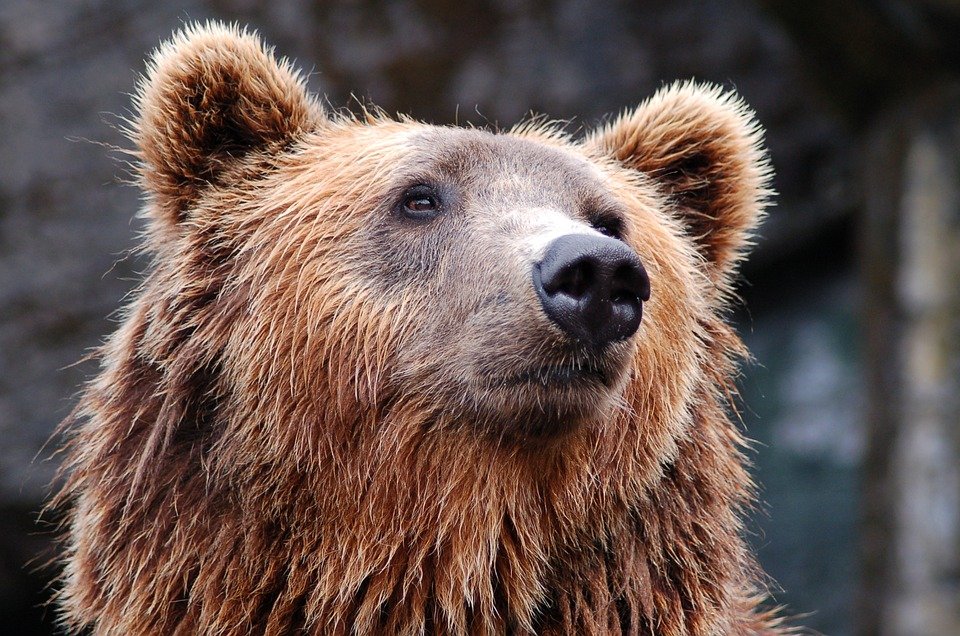 Source: Pixabay, CC0 license
The bear market causes panic among inexperienced investors and the opportunity for cheap purchases for the experienced ones. This is not to say that the bull market is good and bear market bad. One would not be without the other, any asset couldn't grow to infinity. In addition, the cycles tend to repeat, so what's actually going down will go up one day.
Strategy to reduce the average dollar price | Dollar-Cost Averaging | DCA
DCA or Dollar-Cost Averaging is an investment technique to buy a certain asset (investment) for fixed amounts in a regular schedule regardless of its cost. An investor purchases more assets when the prices are low and less assets when the prices are high.
Let's say you buy a bit of Bitcoin for $ 100 every month. At the time of growth, each new month has a smaller increment of your asset, Bitcoin in this case. Then, when the price drops, you always buy more and more.
Let's look at the example. Let's say you buy Bitcoin for $ 100 a month as mentioned above. We are in the bear market since January, after December's All-time-high, worth almost $ 20,000. We are in a correction that has been going on for over 9 months. Despite all declines and growth, we have an average purchase price of 8,306 USD / BTC.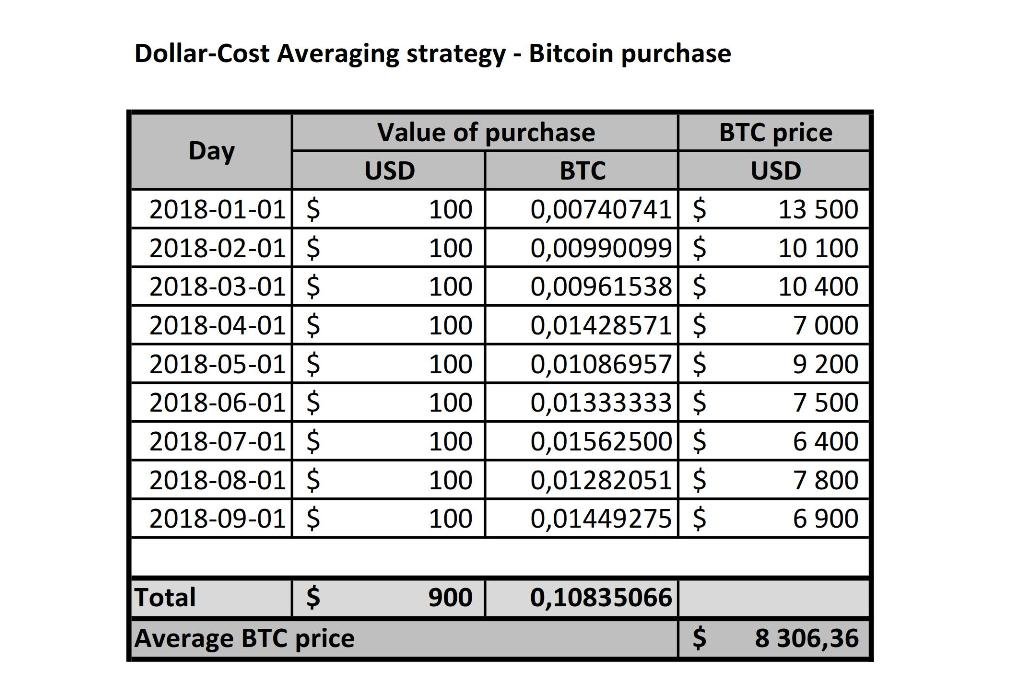 This is just an example, but more interesting is DCA in the long run.
Yes, who bought the dip at $ 6,000 has definitely higher current earnings and is not even in red numbers. However, knowing the dip is very complex work. A lot of investors, for example, are waiting for a support at $ 4,000 - $ 5,600 range and have not yet even bought. But it is not written anywhere that Bitcoin will go under $ 6,000.
In addition, there will be investors who have bought over $ 10,000 in the knowledge that Bitcoin's correction is already behind us and the market is growing again. And unfortunately, there are those who bought at a price between $ 17,000- $ 20,000 because they were absorbed by FOMO and were expecting a further rise in Bitcoin's price.
Advantages of DCA:
discipline, the investor is not subject to emotion when purchasing an asset, such as FOMO (fear of missing out - feeling that if you do not buy today, you will never buy it for the price)
the investor buys more assets when the price is low than at a high price
Disadvantages of DCA:
with DCA you will have a lower profit than if you buy one-time (timing the trade is a serious problem here),
when purchasing an asset that produces so-called dividends or other passive income, DCA benefits are reduced (for example NEO produces GAS, PundiX currently produces approximately 7.3% of coins per month, PoS cryptocurrencies allow staking etc.)
But watch out! This strategy is only suitable for assets you believe in and you know they will not go to zero! It can work for high cap coins like Bitcoin or Ethereum. Don't use it for an ICO coins! Doing a DCA strategy for projects that you do not know about but which you invested on someone's recommendation on Telegram or Twitter can lead to millions of worthless tokens!
What other strategies can be used?
Value Averaging
This is a similar method, but the invested amount is variable. In the price drops, the investor invests a higher amount and vice versa. This significantly reduces the average value of the asset.
Buying The Dip
Compared to a one-time purchase when you buy at the dip, DCA minimizes losses. And every experienced investor who has already realized the loss in the past (if he has never lost a trade, is still inexperienced or a genius) tells you that he will rather get less profit, but with lower chances of losing. Timing the trade at the bottom is also difficult for experienced traders, let alone newcomers.
Dollar-Cost Averaging (DCA) is therefore a great strategy for bear markets. By being a mechanical process, the investor doesn't have to be in the charts every day. In addition, it already has its own strategy that holds. At the same time, he determined the level of his own discipline, so he is freed of emotional games in the fall of prices and FUD news. And, for cryptocurrencies, price drops by tens of% per day are common! What's more, the DCA investor reduces losses and what's best? Shop at low prices!
Disclaimer: This is not financial advice, I am not a financial advisor. Please do your own research in every topic. Never invest your bread money.