BTC has been declining for some time now without on real bull volume, however just as I'm writing this post BTC seems to be breaking out.
However, BTC is still likely to remain bearish Medium term, with a short term bullish correction, as seen in chart 1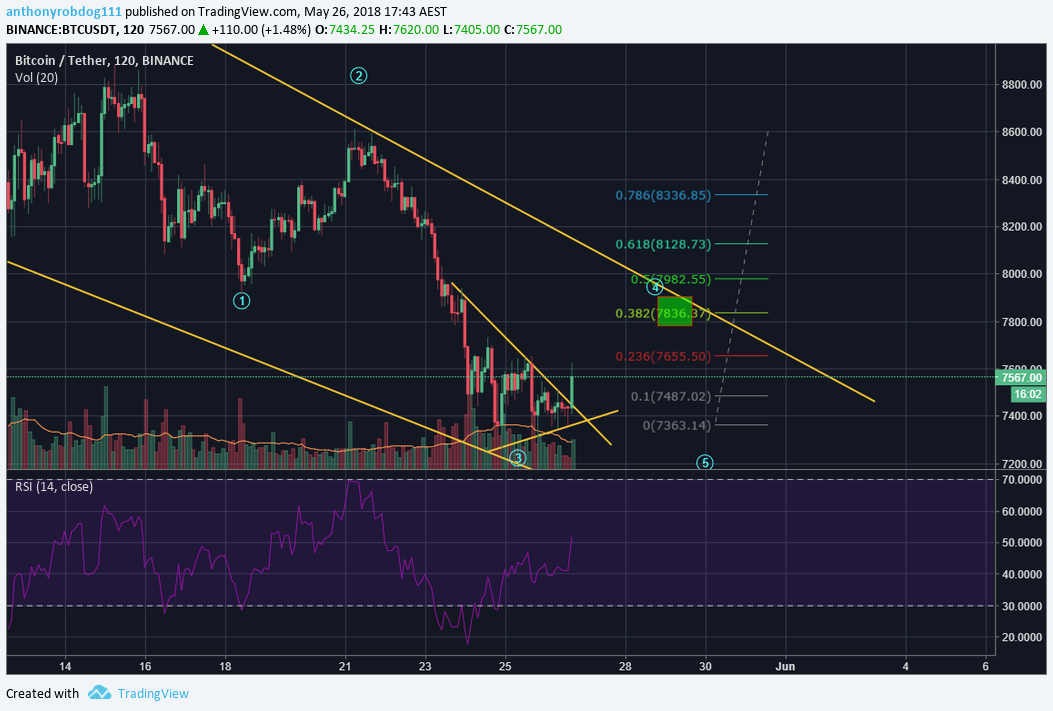 How could've you played this break out?
I had to trend lines drawn in and both happened to line up when the price broke, this means there is a higher likelihood that this break-out would be significant as it broke through TWO trend lines.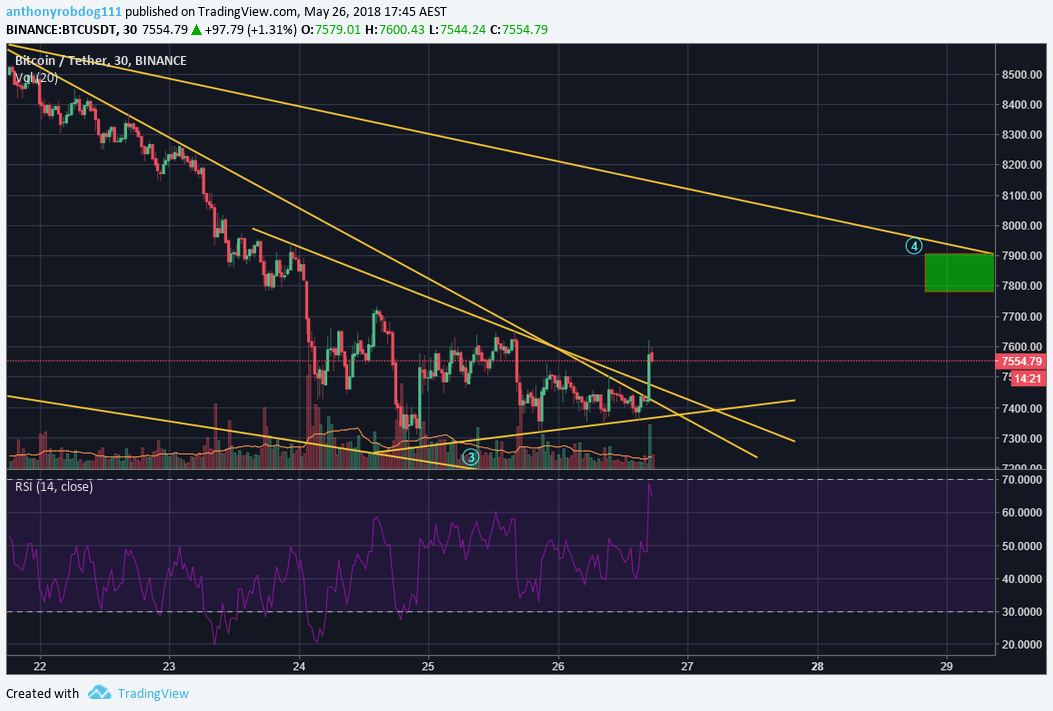 Now even on a 5 minute time frame this breakout can be evidenced
as you can see BULLISH convergence on the RSI and the breaking of another trend line.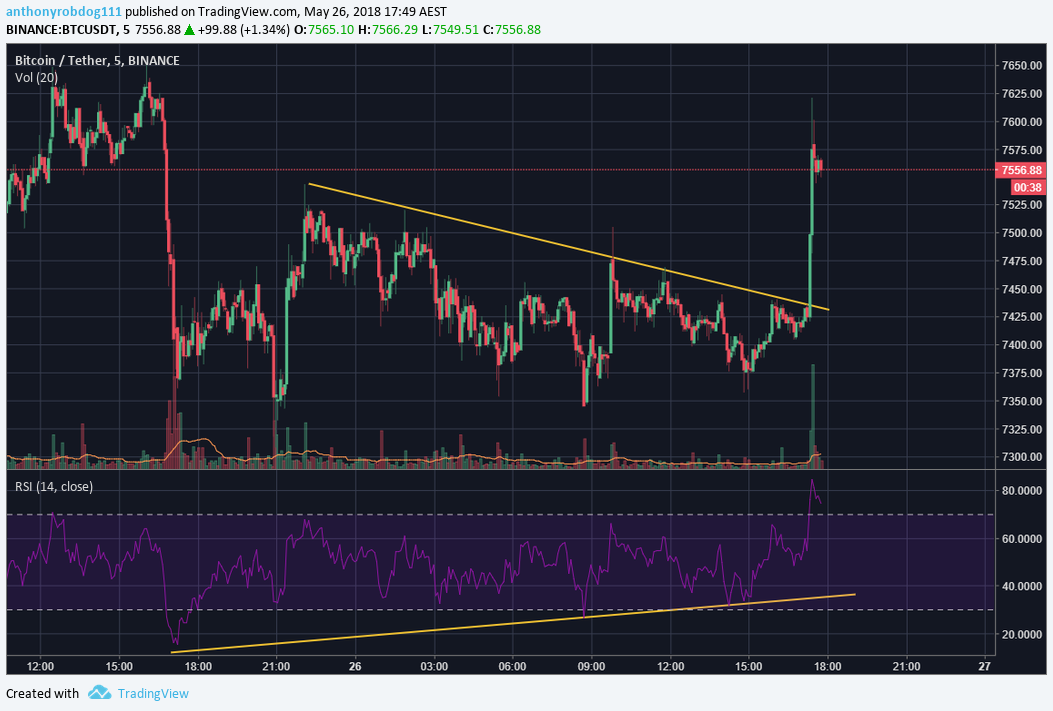 Lastly how can you know where to take profit on this breakout