When BTC goes on a bull run, it is well known that alts generally grow a few percentage points more. This is due to the security and certainty within markets at these times breeding risk taking behaviour. As BTC is very likely reaching the end of its bearish move. 7.2K - 7K.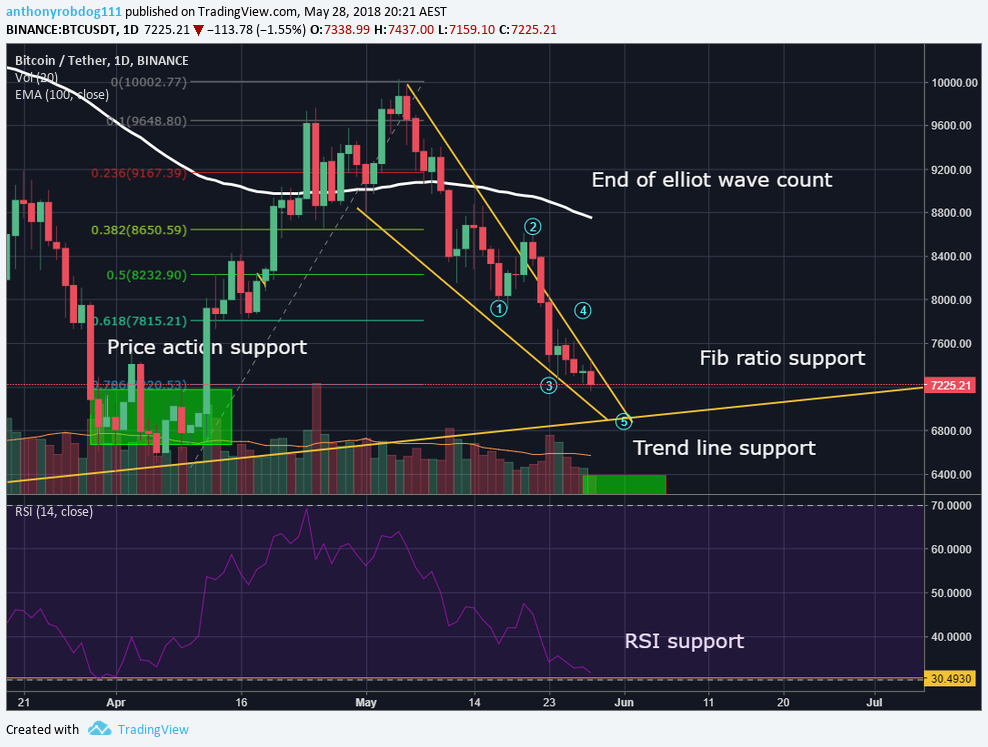 As is supported in this chart BTC is likely to find the bottom in this 7.2K to 7K region. If not 6.5K then 6K then 5K are supports
What alts are looking promising?
ADA
There are large groups of confluent support and it has recently undergone a large correction, finding support in these regions. Have stop loss set tight 0.0002350.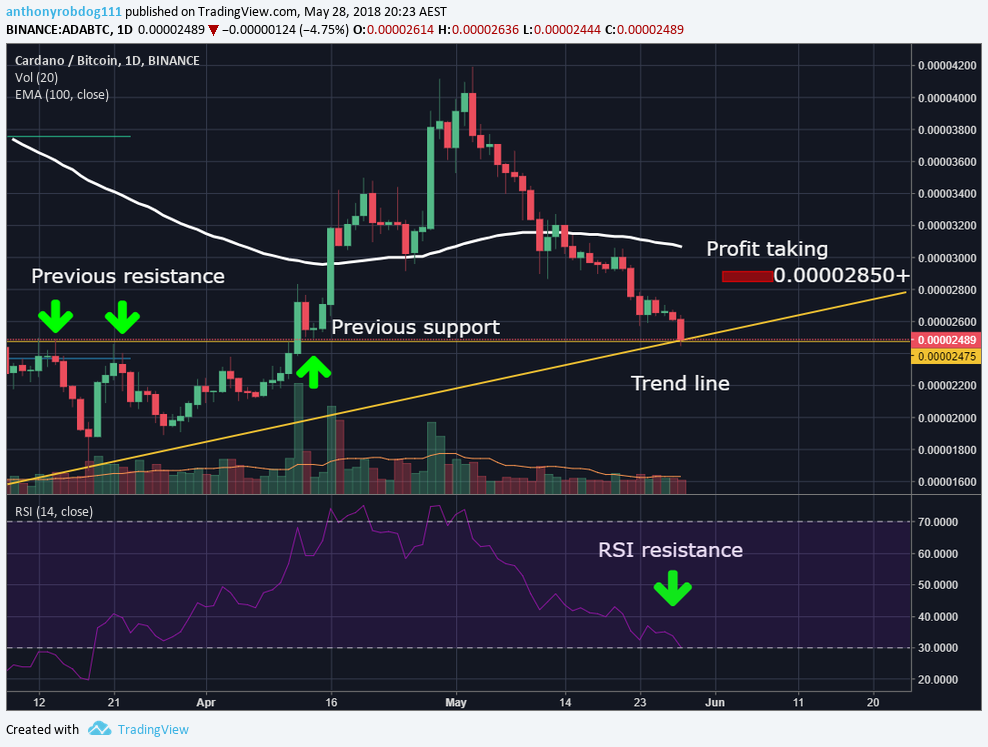 XLM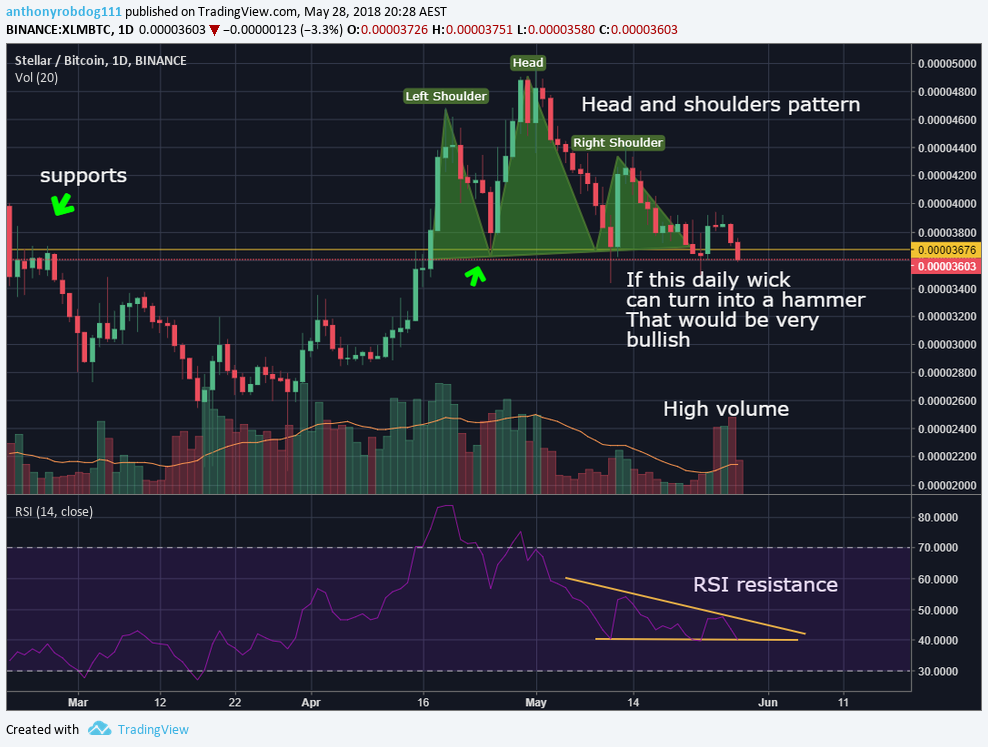 This trade could be very profitable 10% + however it does have a decent potential to break down further. I would ONLY enter upon confirmation of a break out from the head and shoulder pattern, with a stop loss 3500