Through looking on the Daily time frame and reasoning with the large amount of support for BTC right now (shown in previous post), it is highly probable that BTC has hit the bottom for the short term and will move upward.
Now what do we need to see happen within BTC's price action to confirm this short term uptrend?
We have currently been seeing a series of lower lows and lower highs.
What we need to see happen is for btc to break resistance, at the sloped trend line and 7.7K and then correcting to test the 7.5K level again, which in the bullish scenario act as a support.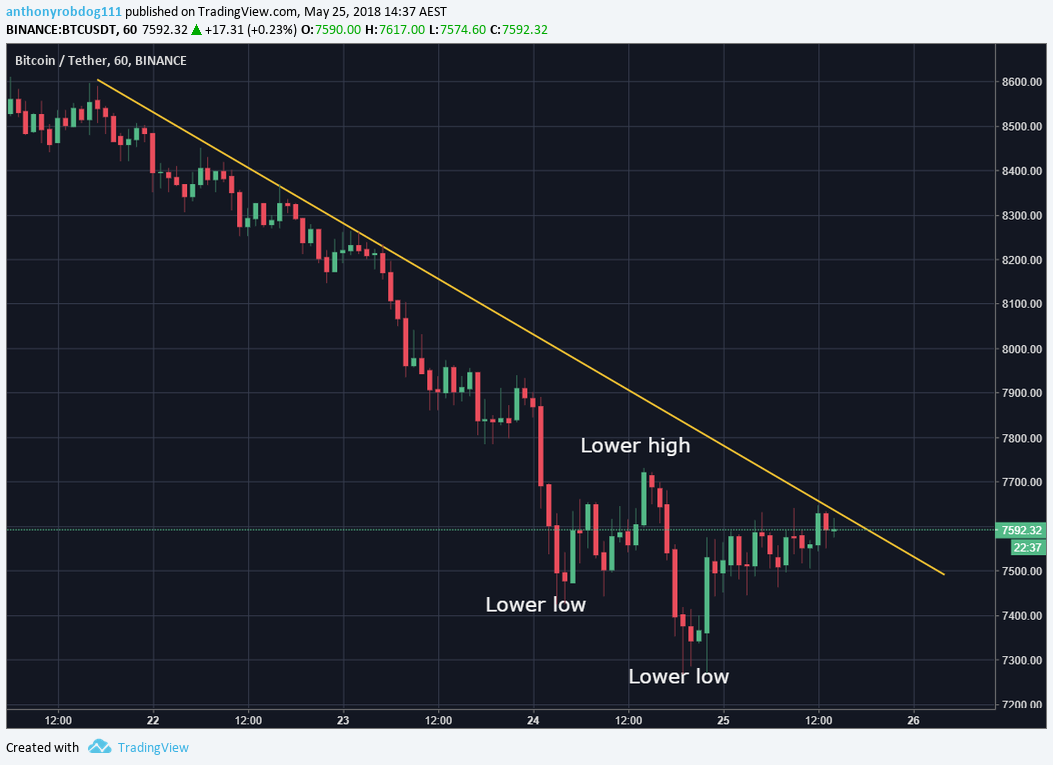 As traders it is paramount to assess the likelihood of a trade from a multitude of chart time frames and perspectives.
A few charts indicating why BTC's price has bounced at this level:
Chart 1: 4H
Support from the channel
Support from the 0.786 region
Support from the peak of wave 1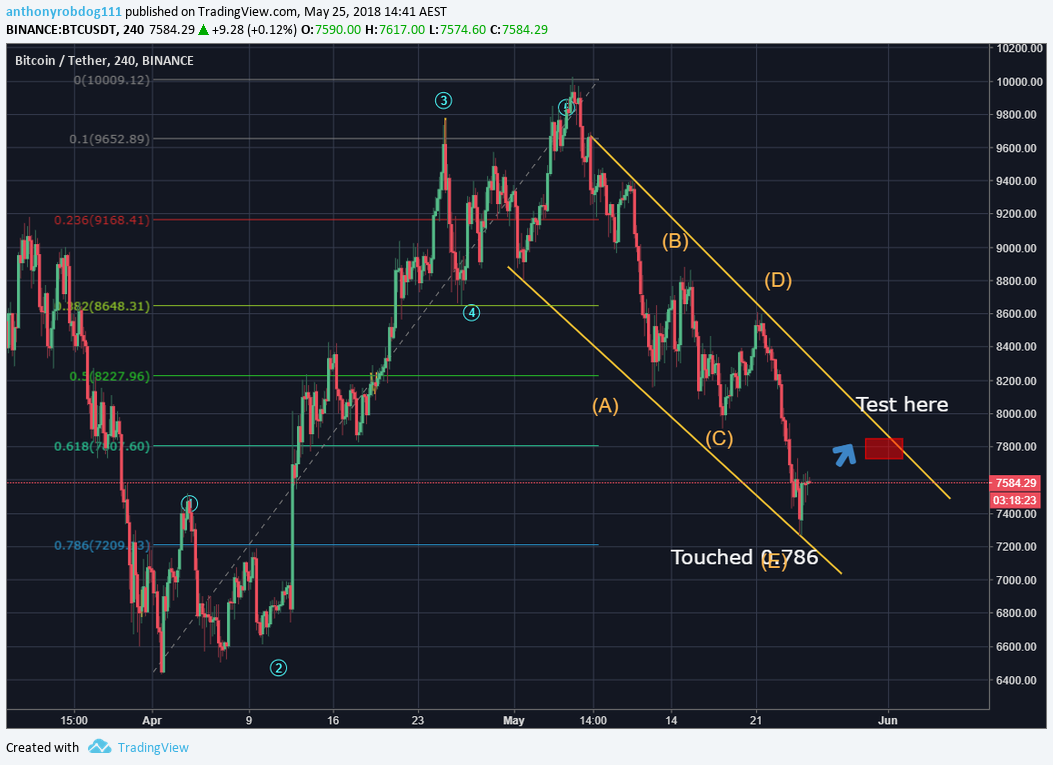 Chart 2: Daily
Volume,
Doji candlesticks
Long term trend line