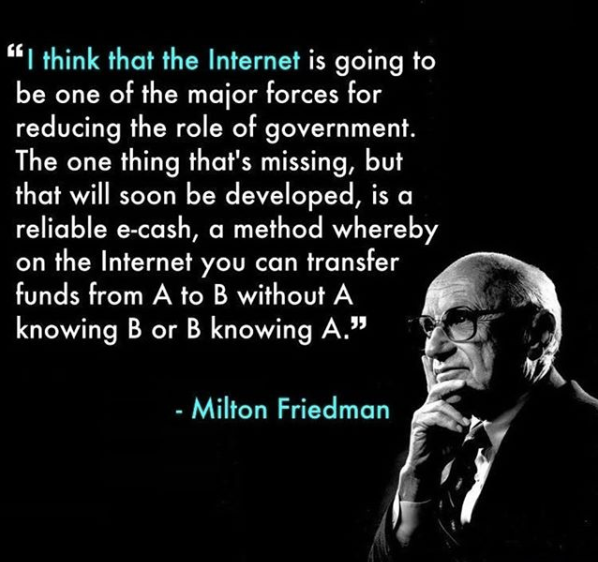 Much like the early days of the internet, optimists are hopeful that the solution to many of society's most innate, yet deceivingly complex challenges has recently arrived in the form of blockchain technology. Blockchain is disrupting the world.
Milton Friedman - Predicted Bitcoin in 1999
Milton Friedman was an American economist who received the 1976 Nobel Memorial Prize in Economic Sciences for his research on consumption analysis, monetary history and theory, and the complexity of stabilization policy.
---
Don't miss out on my next post! Follow me @tradewonk / tradewonk.com