ICON [ICXBTC] has hit an all-time low on 6 feb and the next day a big volume came in. In my opinion that was the bottom and like always, there is only a way to go ( up up we go)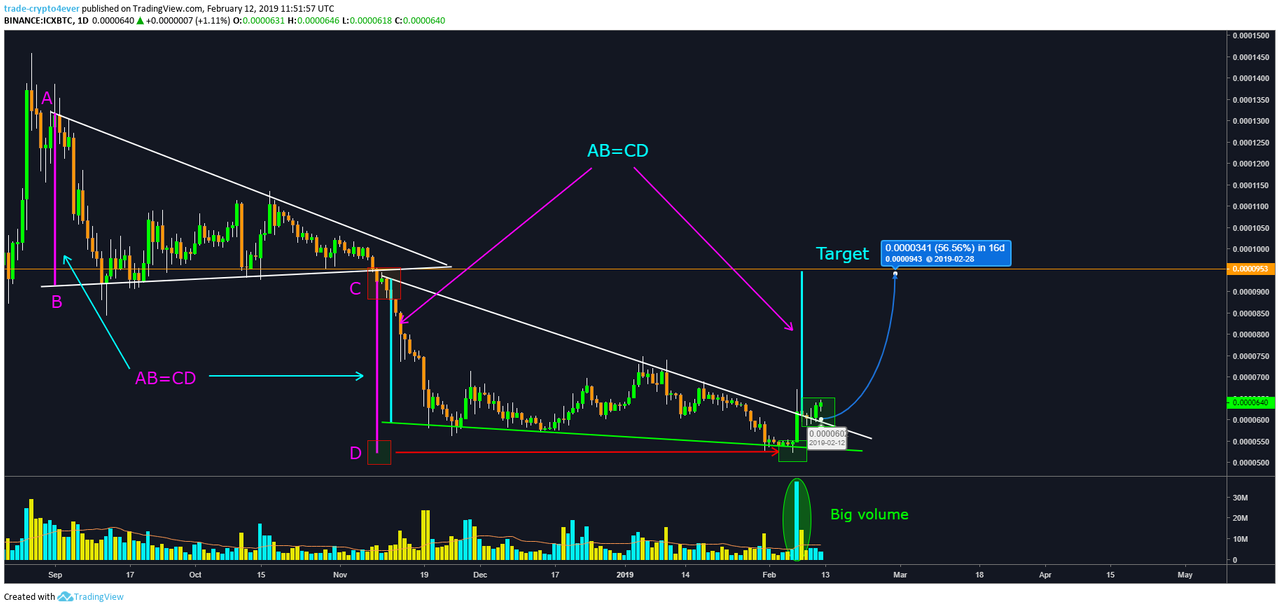 On the chart above:
In the first descending triangle , we can see a breakout on the down side took place and the price went down.  
In the second triangle, a breakout on the upper side took place and the price will go up. 
AB=CD!  
We have a bullish divergence
RSI and MACD are also bullish  
A clear view of the chart: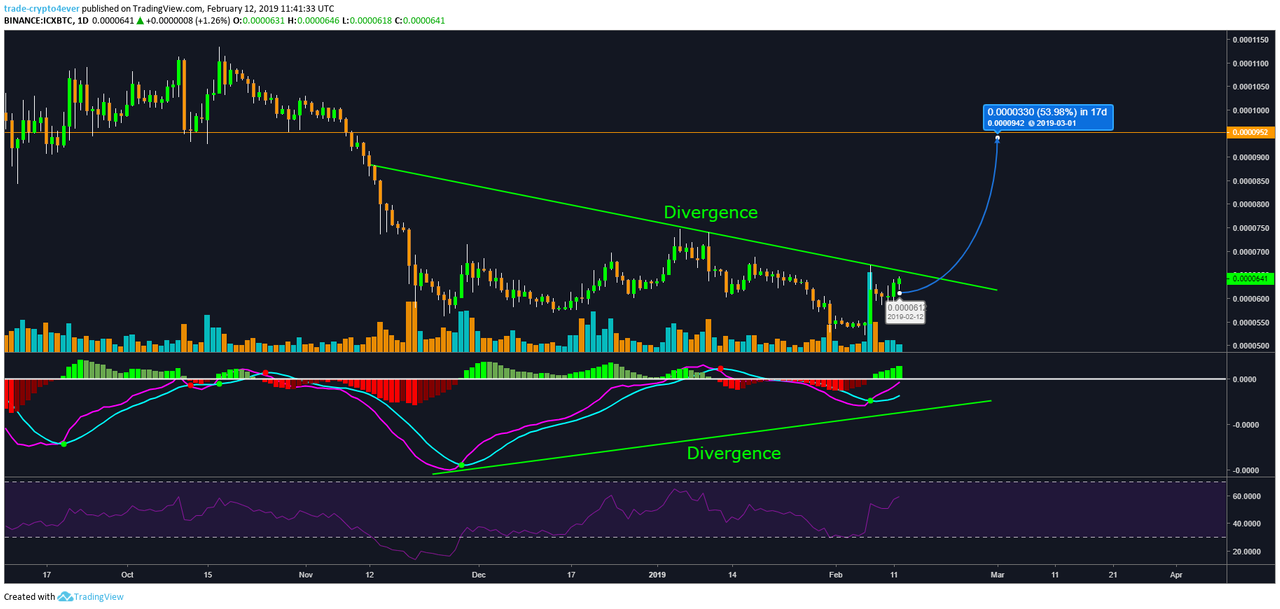 Disclaimer :
My posts are never financial/invest advice! For a favorable outcome, make your own research! Never invest more than what you can afford to lose. Don't forget, it's all about positive thinking and patience! 
Remember, you should always use a stop loss! 
Enjoy the ride! 
Twitter: https://twitter.com/trade4btc
Tradingview: https://www.tradingview.com/u/trade-crypto4ever/
Feel free to share your thoughts on the comment section below.