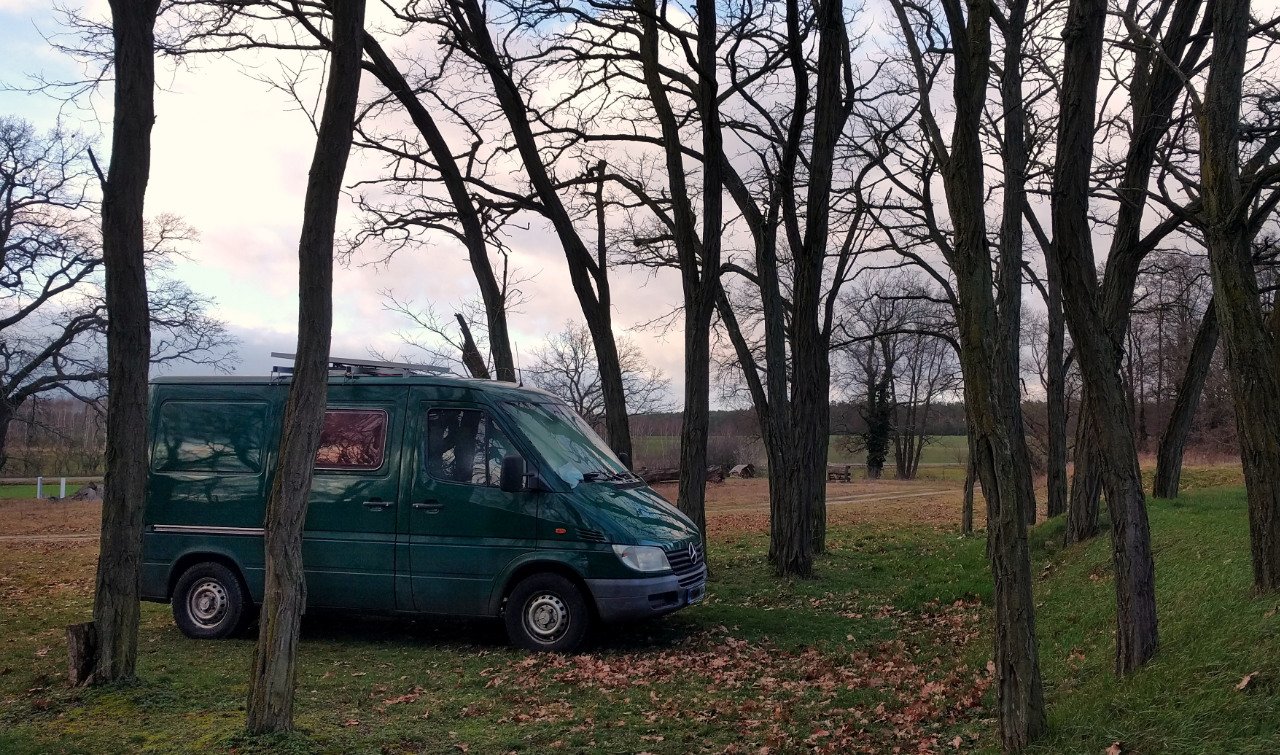 We took the plunge and are finally on the road! It's been an exciting week of adventures for my woman and myself and I have felt for days that it would be high time I wrote an update on how things are going and how life is treating us!
The departure was rather rough - the whole family of hers was involved so to speak and we made the mistake of overcomitting to too many dates with friends before our departure, resulting in the great disappointment of them because we simply couldn't get to all of them with enough time. We had said our farewells a few too many times and so we felt stagnant, frustrated and overwhelmed because the van wasn't really ready for the great trip until the very last day and we had already postponed our departure day several times.
Too many people and to-do's, too little room for it all being accomplished. So in the end we prepared the van to a decent point able to carry us with the basics functioning well, threw all our final stuff into the van and simply went as we felt even a week more of staying and waiting and we would go insane.
Really glad we went!
The car is treating us very well! Penny (that's name of the the van) has been carrying us through the major part of Germany already, we visited a good friend in Berlin and are now enjoying life on the road with just the two of us and this minor-chaos zone that is the inside of the van. And I'm happy to say: We are still madly in love ahahaha.
It's been getting rather cold the last few nights and because of our repeated departure-delays winter has set in more than we would like, but the universe is doing us a mighty favor as we have a lot of sunshine today in the South of Germany, the solar panel is working great and all our systems are working perfectly. All the hard work payed off and we are so thankful that all our efforts were worth it!
My lady is having some body issues these days likely related to letting go of all the stresses prior to departure and so we are taking our time to allow her body to catch up with the reality of our new awesome life! And it's been a few days now so I think the worst is behind her now, she's also in high spirits.
And so we are slowly making our way to the last station we had loosely planned out in advance, visiting some good friends of mine in Southern Germany where we want to take a few days to optimize the inside of the van (as experience has shown us how we would like some things to change in here before crossing borders into wider Europe) and to rest with showers, a couch and some awesome Southern German cuisine. Am really looking forward to some online time as well, god!
A week without internet access has treated me well and I have a million things I want to write about, most of them sparked by people we have met this past week. I'm really looking forward to getting into the steem groove again and I feel next week we will have adapted fully to the van life and want to start working on music, the arts and our greater mission again. We were so desperately in need for relaxation time and considering the rough temperatures and stresses of the past weeks I am really glad we took our time equalizing and getting used to our new life.
If you don't hear from me for a few days it's because there is no internet access where I am so I am planning to write and upload my articles in bulk for the coming week and beyond. I'm also thrilled to start my new media project on the road and to involve my steem tribe in it as much as I can, using free wifi along the road wherever I have the opportunity.
For now, breakfast awaits! Hope you're all doing well out there!
We took the jump, rest is up to the universe now! Life is awesome <3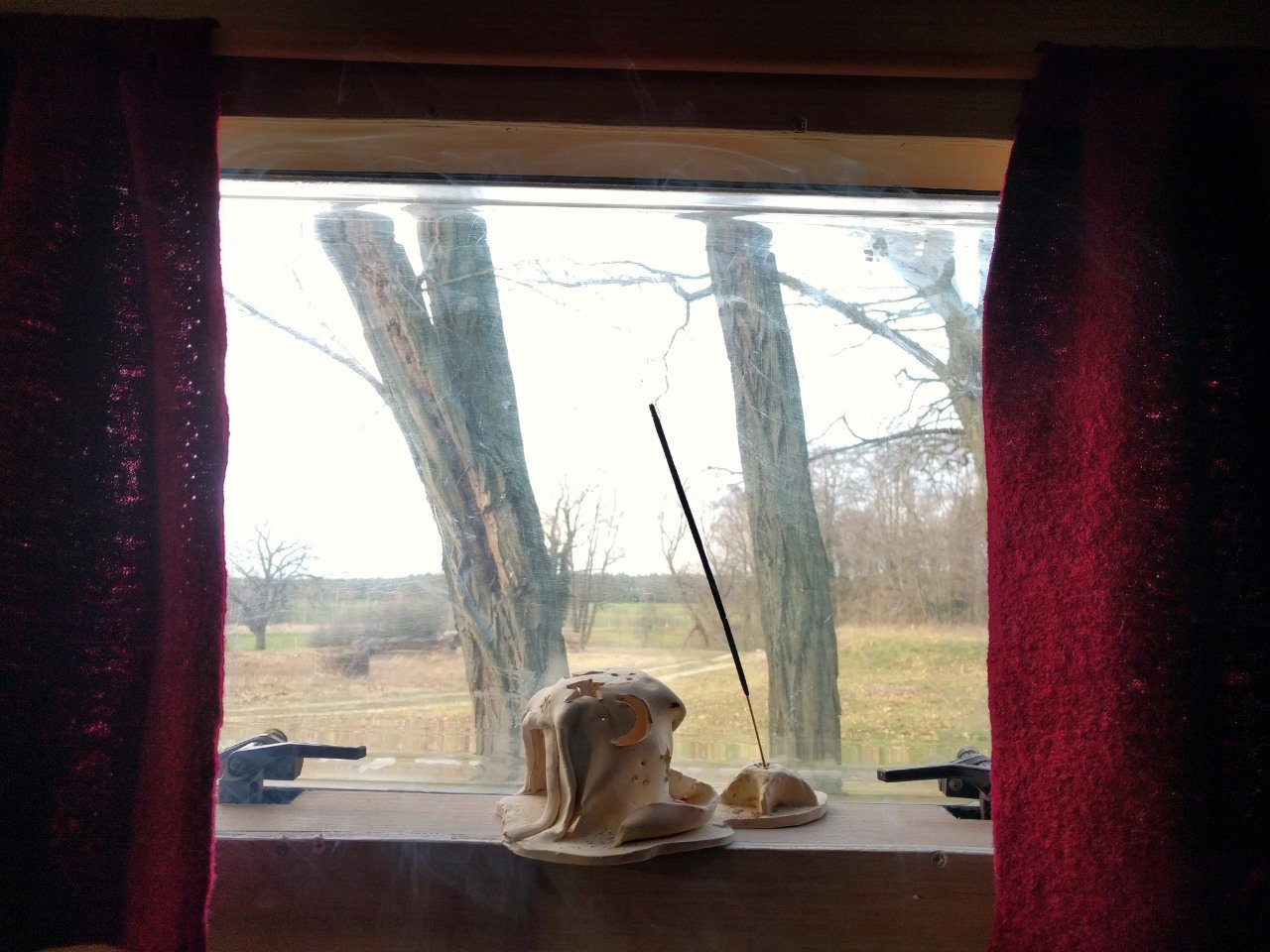 Img src:
Self-made
Thanks for stopping by <3