Kovalam - A heaven on earth


Travel, when you are depressed.
Travel, when you are happy.
Travel, when you feel alone.
Travel, when you are fresh.
Just travel. Travel the world. Travel to the undiscovered places.
Travel alone or along. Just travel.
Travel completes you. You feel good when travel meets you. Just travel.
This time, I would like to share my experience of the recent trip to Kovalam, a place located in south India and also known as Beach Town.
Why Should One Visit Kovalam?
This place is famous for backwaters. One can enjoy the delicious meals on the floating restaurants.
Many small islands to spend a good time. And the journey to those islands is through lush green beauty.
One can see the merging of two oceans, Indian Ocean and Bay of Bengal.
This place has something for all age group and people with the different taste which includes temples, places to relax and sea life.
My travel experience to Kovalam
It was a family trip. I assumed this trip would just be religious one since we planned to cover temples mostly. But, to my surprise, this travel became one of the most exciting ones as the time passed.
Day 1:
I had an early morning flight, and out of anxiety, I could not sleep the night before. I got up somehow and managed to get ready in 20 mins and luckily didn't miss it. Trivandrum also known as Thiruvananthapuram is the major city and has the nearest airport to Kovalam. I reached Thiruvananthapuram at 10.30 in the morning. My parents and I were traveling from different locations, and I had to wait there to meet them since they reached Trivandrum airport after an hour from me. Once they reached the airport, we headed to Kovalam which is around 18-20 km from Trivandrum airport.
During our 18 km journey from the airport to Kovalam city, the greenery all around gave us a sense of freshness, and all fatigues due to short sleep and travel were no more.
We were so fortunate to get to a resort that was situated just on the sea-shore, and the beach we could see from our balcony was Light House beach. It was a fascinating view from the balcony. You will inescapably fall in love with the early morning breakfast while viewing a blue water sea.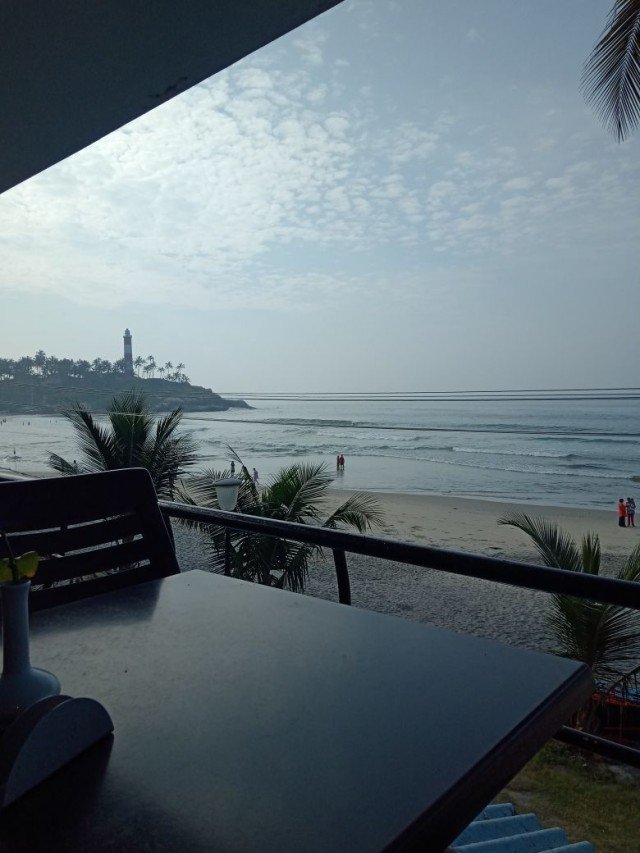 You can hire a taxi at relatively cheaper rates, or you can hire an auto-rickshaw on the day or hourly basis. It makes commuting an easy task in Kovalam. My first day in Kovalam was soothing. We had a walk at sea-shore, clicking pictures, enjoying the beautiful lights and hopping restaurants. The place has fantastic varieties of fish for the seafood lovers.
The food of Kerala is delicious. I had my dinner at Neelkanth resort, the same place which we booked to stay. Many other resorts/hotels like this resort provide services like spa, massage, manicure pedicure which lead to the relaxed ending of a day. One can never forget the magnificent view of the sea with having candle-light dinner on roof-top.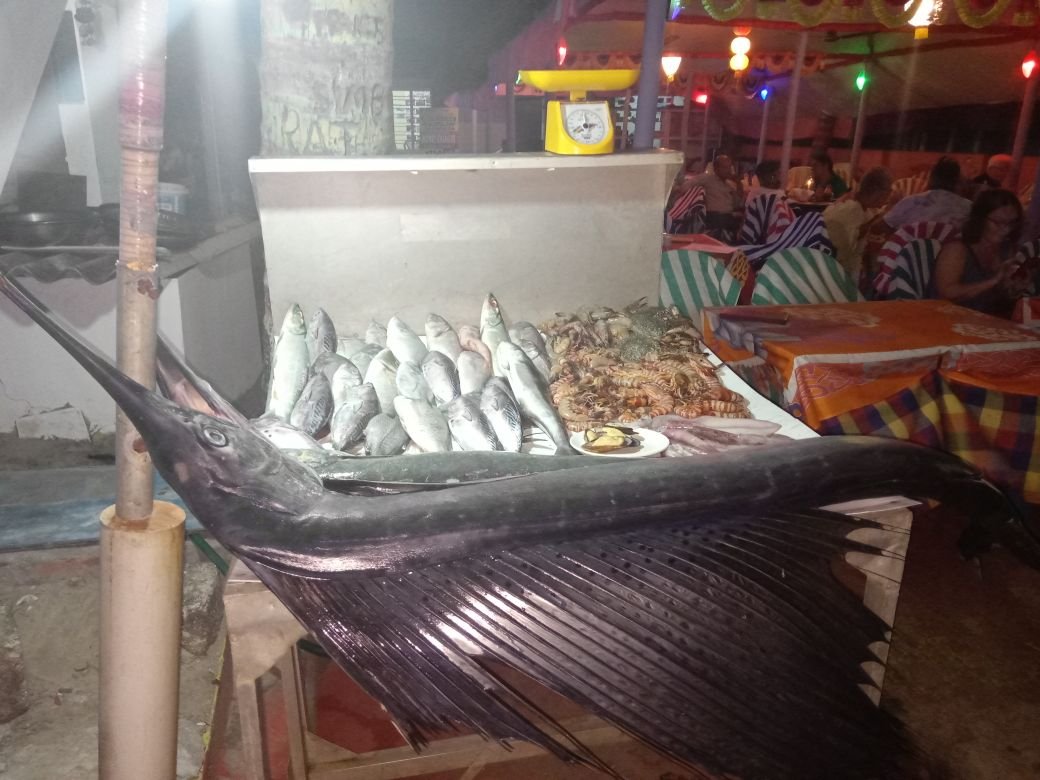 Day 2-
On the second day, we planned to visit Sree Padmanabhaswamy temple first. This temple is the world's richest temple and is always in media's attention. This temple has several doors(6 vaults), and behind these, a priceless treasure is there. After Supreme Court's approval, temple opened these doors and found a priceless treasure including idol of deity, crowns, pots, etc. Still, one more door called Vault B has not opened, and people believe, the person who opens this door has to face disastrous results. Researchers believe the worth of the treasure behind these vaults is more than $1 trillion.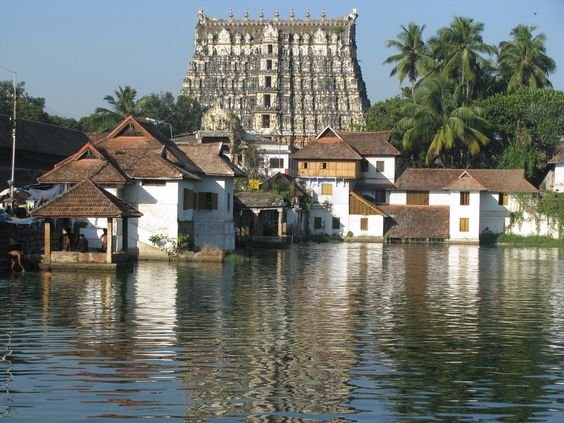 credit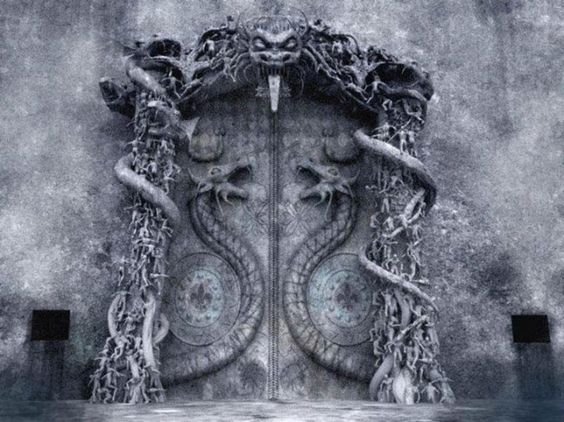 credit
Early morning, we hired an auto and started our day. The temple is in Trivandrum, and it took us around half an hour to reach the temple. The structure of the temple is marvelous. One needs to follow few rituals to enter this temple. We also wore the traditional clothes required. The best part is you can always rent these clothes(dhoti) from nearby shops if you are not willing to purchase new ones just to visit this temple. The peace and beauty of the temple mesmerized me. It took us almost one hour to complete the darshan and parikrama(moving around the temple in circular shape mostly. People believe it calms the mind and we get to absorb positive vibes).
We headed to another temple called Attukal Bhagavathy temple which was situated nearby only. This temple is devoted to Goddess Bhadrakali. Bhadrakali is the goddess of salvation and prosperity. After all the darshans(sightseeing), we had food and took some rest. Lighthouse, Poovar, aquarium, port were the next places on our list.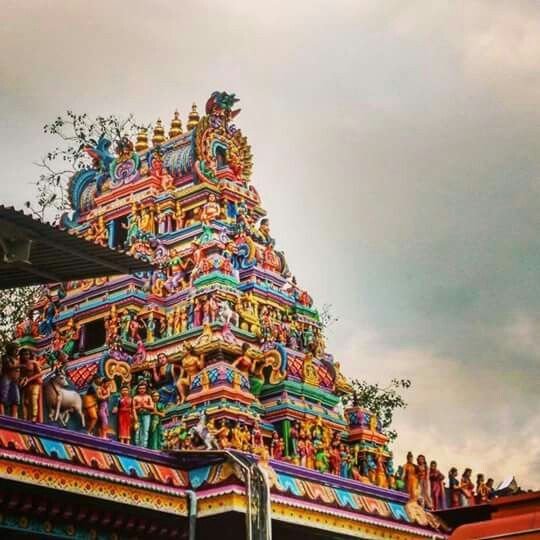 credit
We reached fishing harbor port and witnessed trading of fishes with a lot of ships all around.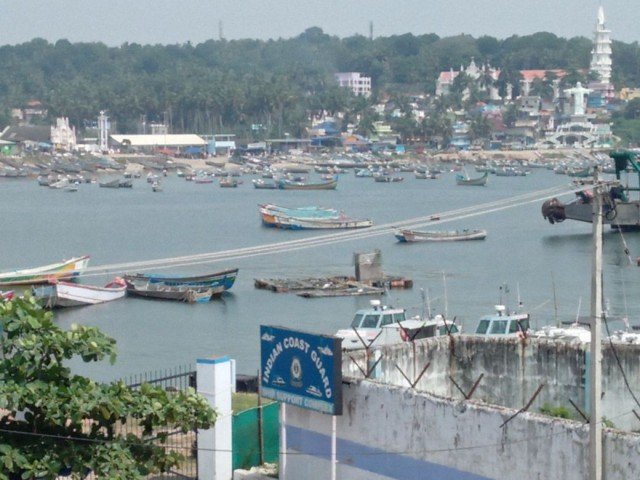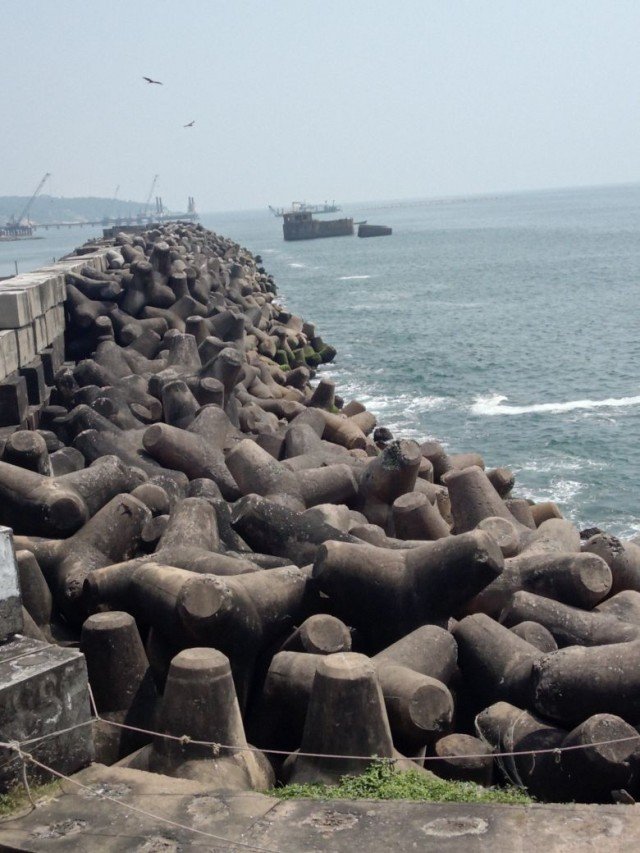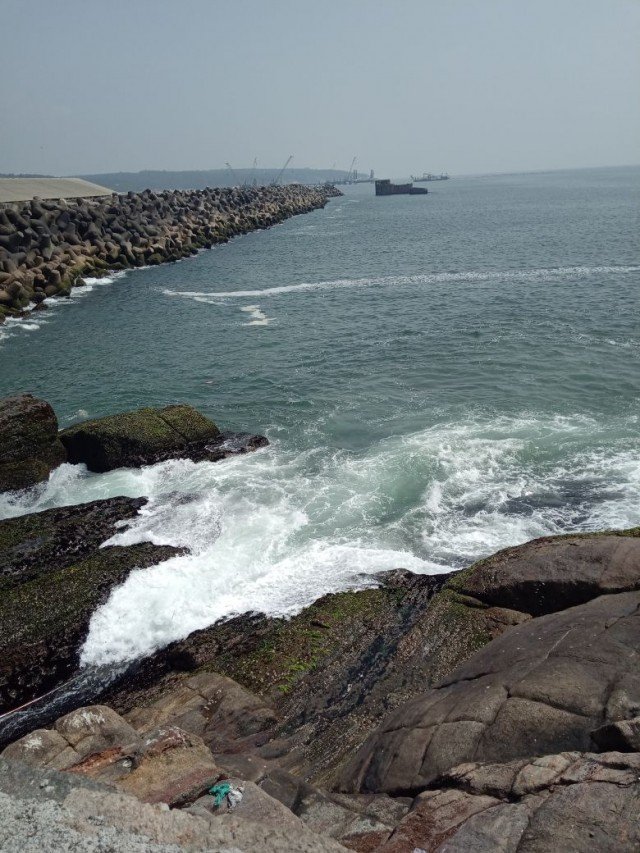 The aquarium is situated just near the fishing harbor port. I think these were the most beautiful fishes I ever saw. They had the prettiest natural color in their body, and even some fishes looked like wearing jewelry and other ornaments.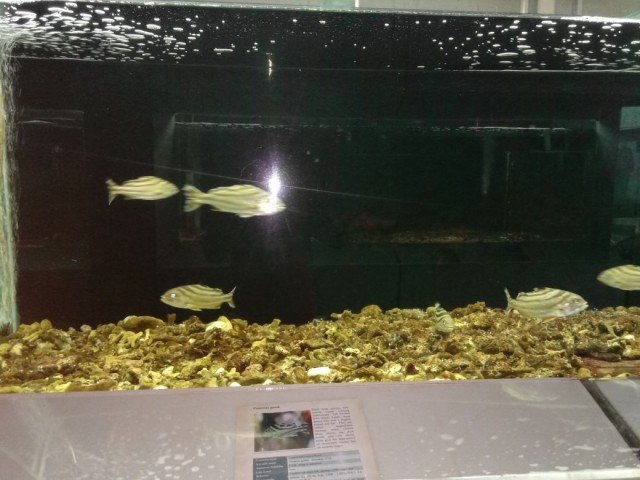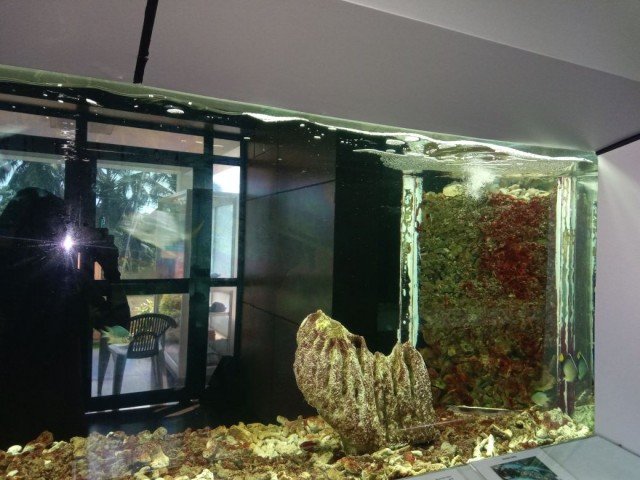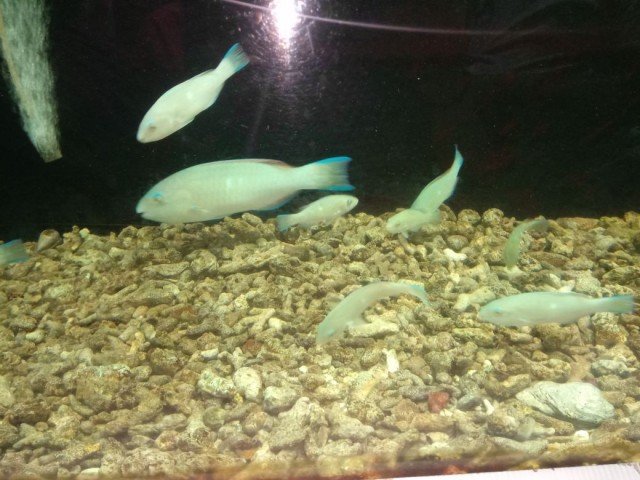 Then we headed to Poovar. This place is famous for backwaters. Many times, I imagined myself sailing into the water with beautiful trees around then reaching a pretty island. Poovar was the place which made my imagination come true. We reached Pooaver at around 5 pm. You will get many boat vendors who will sail you through the sea and take you to the beautiful Island/s. We started in the evening, crossed a forest in the backwaters, saw mango cultivation, many different kinds of rocks. We reached a lovely island after all these sight-seeing. We were able to see both Indian Ocean and Bay of Bengal from there. After witnessing a beautiful and serene sunset, we headed back.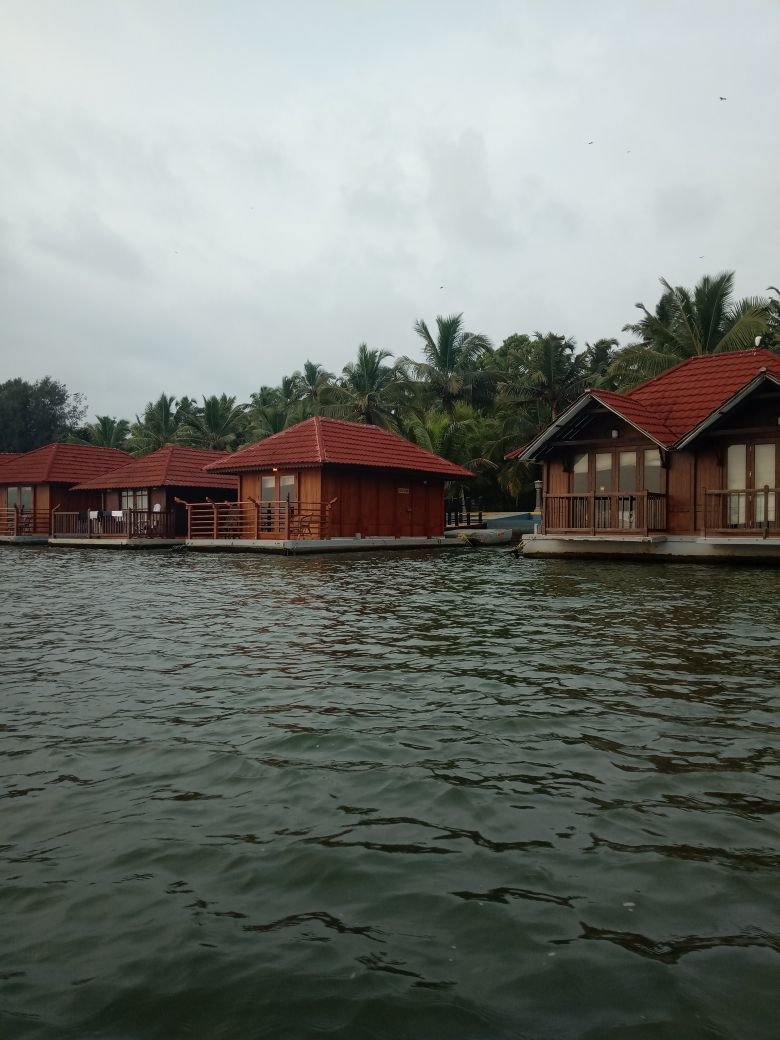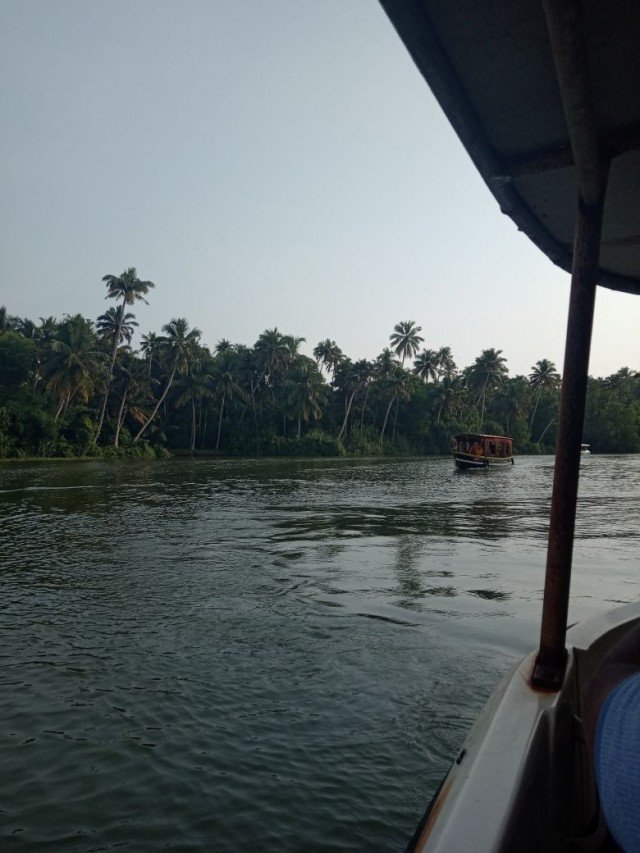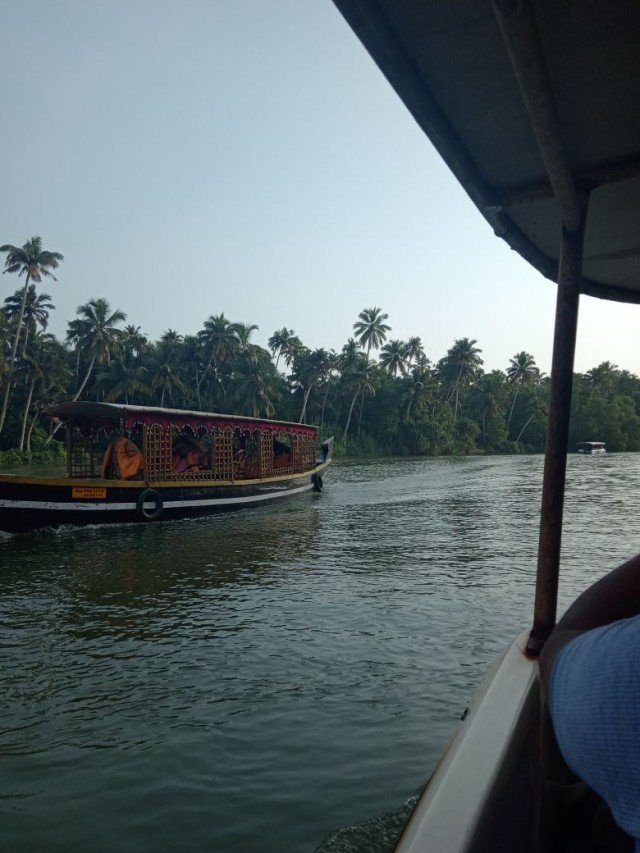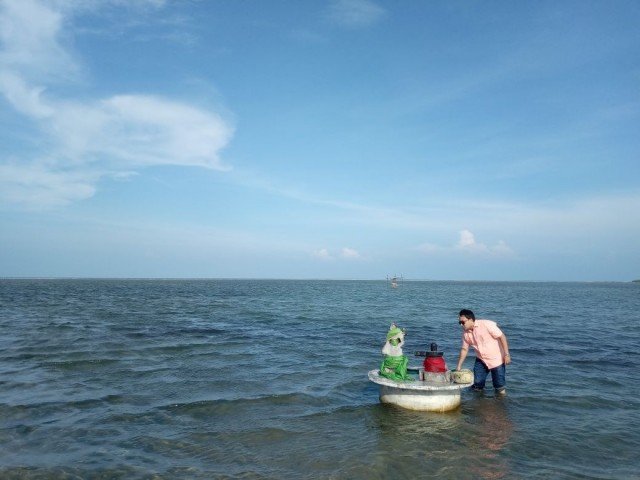 The next afternoon after visiting a beautiful beach, we left Kovalam. I would love to visit this place as many times as I get a chance to visit. We inevitably miss the Kovalam beaches and the charm of the area. But as rightly said, "We part to meet again." I hope that happens soon.
Tips:
Uber cab services are available here, so, try to go with this instead of bargaining with a local taxi driver.
Make sure you don't miss to visit this aquarium when you are in Kovalam.
Vendors charge a hefty amount for arranging a visit to the island. So, be smart, ask different vendors and do not hesitate to bargain.
Keep Travelling