What to prepare when going to Korea?
What to prepare before traveling to Korea? For a complete and convenient trip, please note the following: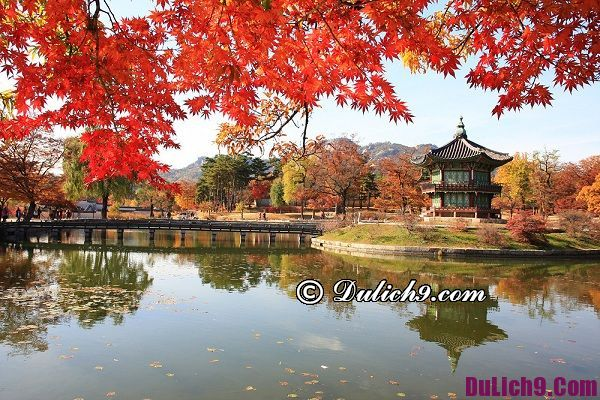 First, you need to conduct visa. This is a time consuming process, so it is best to prepare before you go for 1.2 months or get visa service.
Self-sufficient Korean travel experience 2018, you should prepare a little cash for sale in the shops or small eateries. South Korea uses the won with the smallest denominations of 1 to 50,000 won.
Travel costumes in Korea, with the temperature fluctuating quite large in the season from 0 to 30 degrees Celsius. Therefore, when traveling Korea you should prepare the clothes accordingly. Summer (from June to September) temperatures about 22-30 degrees, cool and may rain. In the winter (from December to March) the average temperature is about 0 degrees Celsius, down to -10 degrees Celsius, with snow, you need to prepare warm clothes.
You also need to bring the necessary personal belongings, as there are many hotels that are not available or will charge you for use. In addition, you should also take medicines to prevent illness.
Language: Not all Koreans know English, . Therefore, Korean travel self-sufficient you should prepare yourself a few sentences of Korean language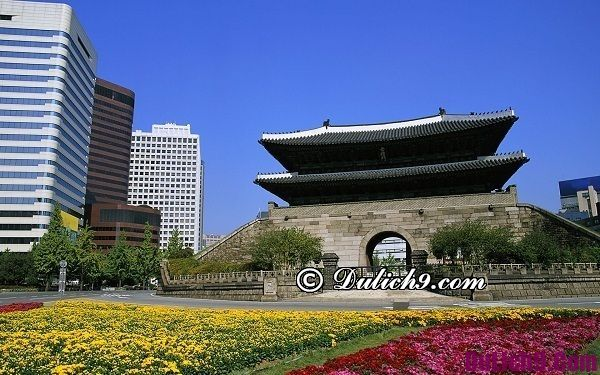 Going to Korea when / Ideal time to travel to Korea
Should you travel to Korea? Depending on the individual preferences of each person, you have to choose the best time to go. Here are suggestions on the ideal time to travel Korea you can refer to:
Spring (March to May): Warm weather, no rain, mild sunshine pleasant to facilitate tourist activities. In particular, Korean tourism self-sufficiency at this time you will be participating in the flower festival. Some of the mountains are beautiful in the spring in Korea such as Hallasan, Sobaeksan, Jirisan and Taebaeksan.
Traveling to Korea for the first time, in the spring, in March will be the most beautiful, and April and May is not the tourist season in Korea because February has many storms blowing from China.
Summer (June to August): The weather is quite hot and rainy, especially in late July. The heat is about 38-40 degrees Celsius. However, this season the beaches in Korea The country is very beautiful, especially there are many special festivals held in the summer.
If you go at this time, avoid hot spots at beaches like Mangsang, Naksan, Seokcho, Gyeongpo, Hwajin, Gyeongpodae, Haeundae and Jeju Island.
Autumn (from September to November), the best time to go to Korea. The climate is cool, pleasant, the scenery extremely romantic. You will be sightseeing, visiting and exploring every corner of Korea. Especially, at this time you will enjoy many kinds of fruits, food and produce.
Winter (December to February): Cold weather and heavy snowfall. At this time you will be able to participate in exciting winter sports. You can take a hot-spring bath or ski or take part in ice festivals, ice fishing festivals, snow festivals.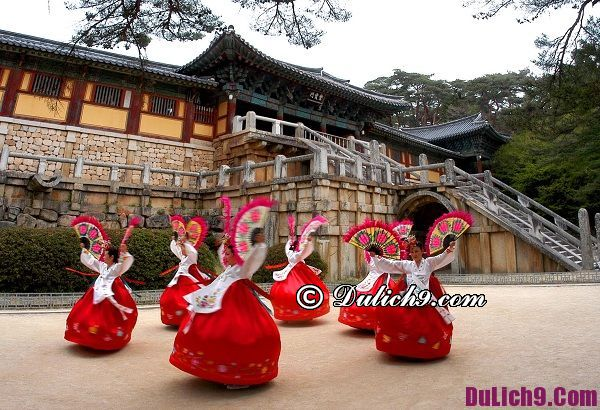 Transportation when traveling to Korea
Bus: This is a popular transportation in Korea, you can travel to anywhere by bus. There are two types of bus: city bus and high speed bus to serve the needs of the city or travel. Bus fares range from 1,250 won to 2,300 won for suburban services. The advantage of the bus is punctuality, convenience, however, remember to fasten your seat belt to avoid danger.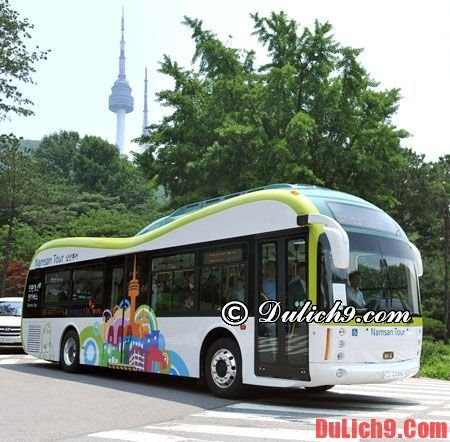 Taxi: Travel Guide Korea, this is a popular and convenient transportation, but quite expensive. Taxis in Korea have regular taxis (usually gray or black), taxis, taxis (taxi 8 seats) at different cost. Normally, you will lose 2400 won and 100 won for 144 meters, taxis and luxury taxis will cost more than 4500 won and 20 won for 144 meters.
Trains are also a means of getting you to move between cities in Korea at an affordable cost. Cost depends on the type of ship and location. You travel from Seoul to Busan costs 36000 to 80000 won per person.
Subway: This is a fast moving vehicle when traveling in the city, you can choose the subway to travel in the big city. The cost of traveling by subway is quite cheap, about 100 won.
Good location, good value in Seoul
Lotte Hotel Seoul - (1 Sogong-dong) 30 Eulji-ro, Jung-gu, Myeong-dong, Seoul. Room rates from $ 150 - 5 star standard. This luxury hotel is located in Seoul with 5 star quality furnishings, modern architecture, the best services.
Dormy Inn SEOUL Gangnam - 603-1, Yuksam-dong, Gangnam-gu, Gangnam, Seoul. Room rates from $ 67 - 4 star standard. Located in the heart of the city is very convenient for transportation. The hotel has attentive service, friendly staff, modern architecture.
Real Boutique Hotel - 35, Woljeong-ro 20-gil, Gangseo-gu, Seoul, Gangseo, Seoul. Room rates from $ 24 - 3 star standard. The location of the hotel is quite good, the service is good.
Hotels in Jeju Island
Shilla Stay Jeju - 274-16 Yeon-dong, Jeju-si, Jeju Trade Center. Room rates from $ 83 - 4 star standard. The hotel is easy to find, near the island sightseeing areas.
Twins Hotel Jeju - 129-6, Namseong-ro, Jeju Trade Center. Room rates from $ 25 - 3 star standard. The hotel is near the airport, near the beach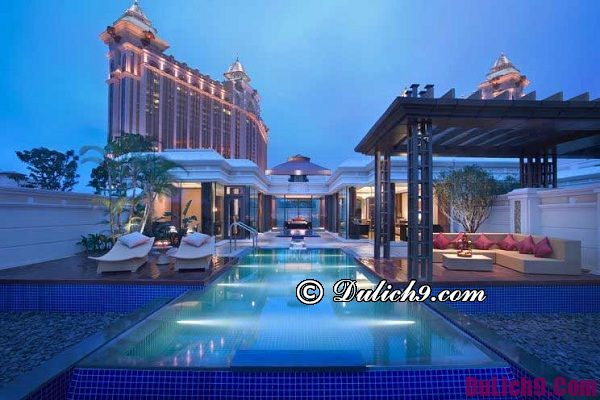 Thank you for reading. Your comment, upvote, and resteem are my biggest motivation to post :-)
Please follow me https://steemit.com/@alendkey