I am absolutely in love with Boquete, Panama! It was the perfect spot for any adventure seeker like myself. I've always been a huge mountain person so this was the perfect change of scenery from Bocas for me. With so many different things to do in Boquete, this place is easily ranked high on my list of recommended places to visit. I was only traveling through Boquete for a couple of days but I fell in love immediately. So here are some of my recommended things to do in Boquete, Panama.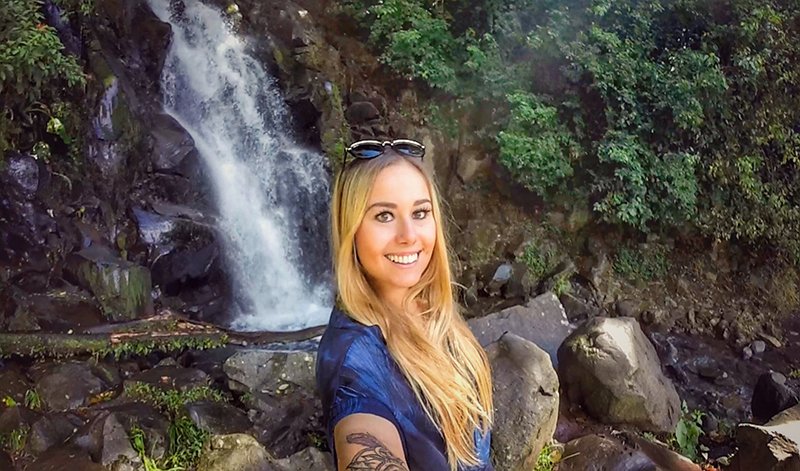 Climb Volcano Baru
One of Boquete's main tourist attractions is the massive Volcano called Baru. A lot of people just make it to Boquete to climb the volcano then leave. Unfortunately, with timing, it didn't work out for me to climb it, but I still want to put it as a "top thing to do". You can climb the volcano either on your own, with a tour group, or you can do a tour that drives up to the mountaintop at sunrise (this is the tour that I wanted to do originally, but it rained for many days beforehand and the trails were closed and cars couldn't drive through). The hike takes around 8 hours to do, but I've heard as little as 5 or as long as 12. But if you love hiking it's definitely something you should consider.
After hiking all day you probably want to relax a bit, I know I sure would. These are some of the coolest hot springs I've ever been to. Like most hot springs, they are thermal, but the heat comes from the neighboring volcano (yep the one you just hiked). It's a bit of a hike to get there, though not as intense like the volcano, but you do have to walk through gravel, a wooden bridge, quite possibly over someone backyard, but it's totally worth it once you do get there.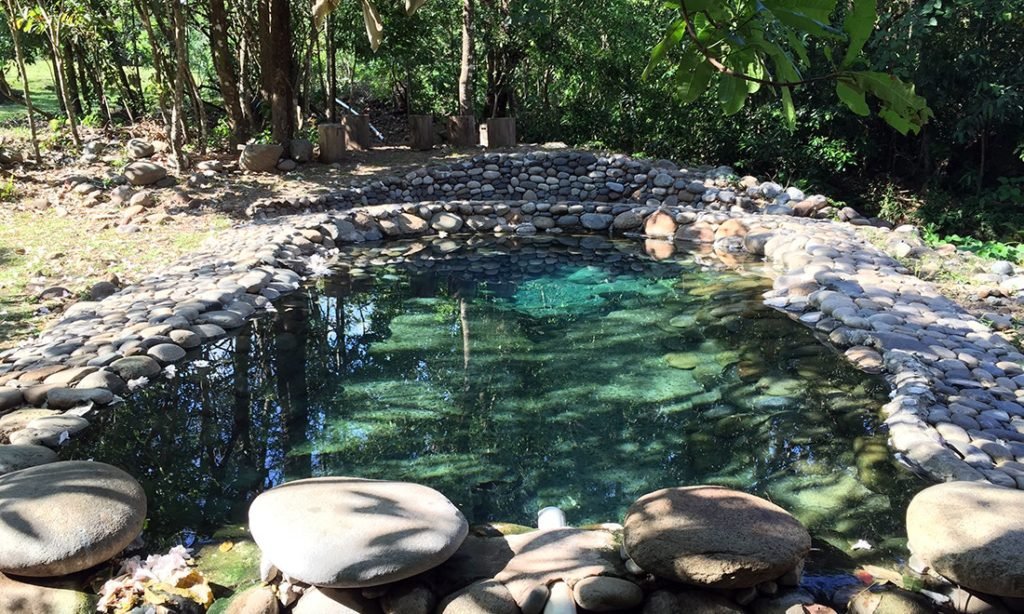 And again, another cool formation that was made thanks to volcano Baru. This is the only rock-climbing wall in the entire world that was formed by a volcano. An American man was going rock climbing and he stumbled upon this formation, he ended up cleaning off the rock and not only brought the rock climbing movement into Panama but also a tourist attraction as well. Today the wall is great to go see for anyone, those that are adventurous and want to climb or those just looking for pretty pictures.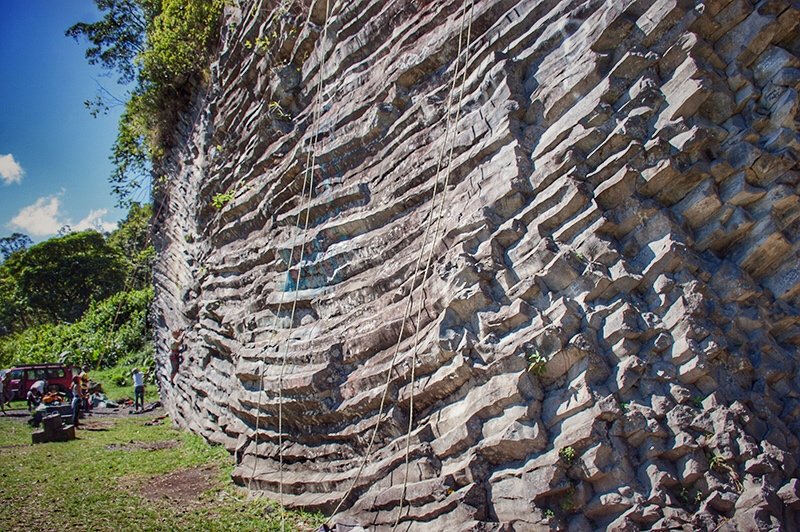 Ok, this was probably my favorite thing in all of Boquete. These canyons are stunning with a river in between them and you can go cliff jumping into the river from the canyons. Then when you're in the river you can go rock climbing on the canyons or watch the locals showing off their skills. It was super neat to see and a great way to challenge yourself to get out of your comfort zone. I've never been real rock climbing, this was a first to me, and at first, I struggled so much but with motivation and help from the locals I ended up climbing two of the walls. I loved pushing myself out of my comfort zone.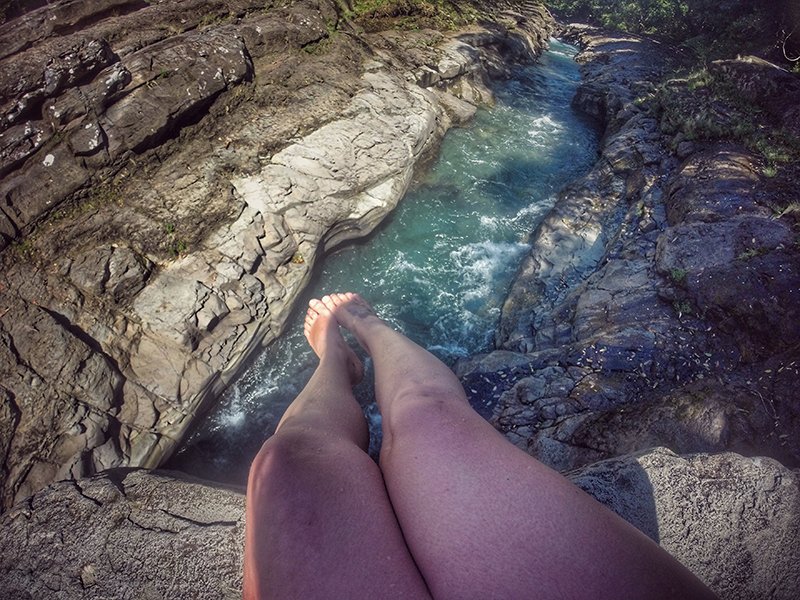 Experience the local flavors with ToursBQT
This is probably the best tour in all of Boquete. The Boquete Essentials tour takes you into all the right places of Boquete. You get to see the beautiful waterfalls, taste local honey and coffee, try local liquors, and finally go to a local animal rescue where you spend the day playing and feeding some of the local animals. This was a great way to get to know all of Boquete in a short period of time. Read my full review of this tour
here
.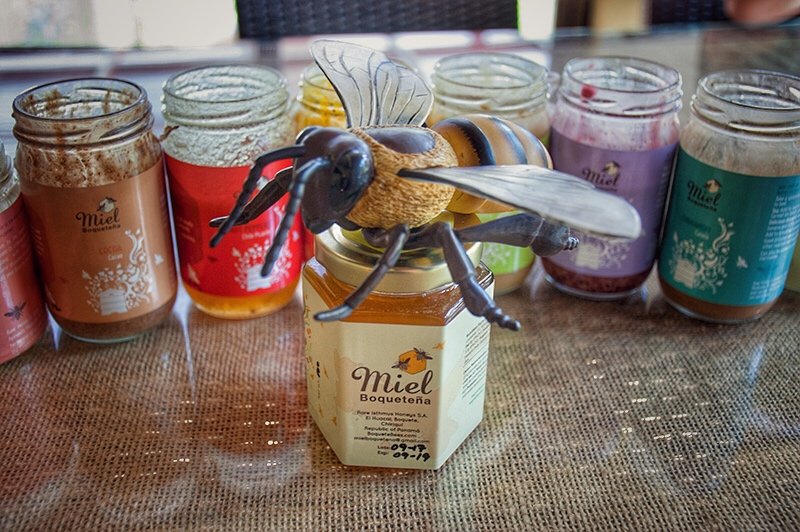 Where to eat:
A super fun, hip restaurant, run by an Egyptian man named George. It's a hidden gem of Boquete. George offers everything from pizza to octopus and the food is outstanding. The atmosphere of this place is extremely hip and fun to relax around, he even has a restaurant dog that roams around and loves being pet.
A fun and delicious Italian restaurant in the heart of Boquete. Colabri offers a fun modern atmosphere with traditional Italian food. The food is extremely delicious no matter what you get, but since it is Italian I do suggest getting a few different things and sharing. Bring the Italian tradition to your table, and eat family style.
The best wine selection I've seen in all of Panama. As you all know how much of a wine-o I am, when I walked into this place I was in heaven. Then shortly after I tried their food and I was convinced of how wonderful this place is. The food is incredible, and the ambiance is classy and chic at the same time. It's the perfect place to come relax, have a glass of wine, and enjoy the fireplace that they have.
One of the classiest and most beautiful dining resorts I've been to. This resort has a classy look that will make you want to book a room right now. They offer a selection of different wines and meals but they also do a very good happy hour on weeknights. The staff is extremely nice and prompt, which is hard to find in Panama.
Where to stay
I found the most beautiful house on Airbnb just a mile away from the center of the city that overlooked all of the mountains.
Casa Ejecutivo
is an extremely beautiful house, with three separate studios that will make you never want to leave Boquete. The owner was super nice and accommodating as well. He provided directions when needed and offered great restaurant recommendations. You won't be disappointed when you stay here.
Boquete ended up stealing my heart and I'm sure it will steal yours as well. Watch my youtube video below and get some more ideas on things to do in Boquete, Panama.