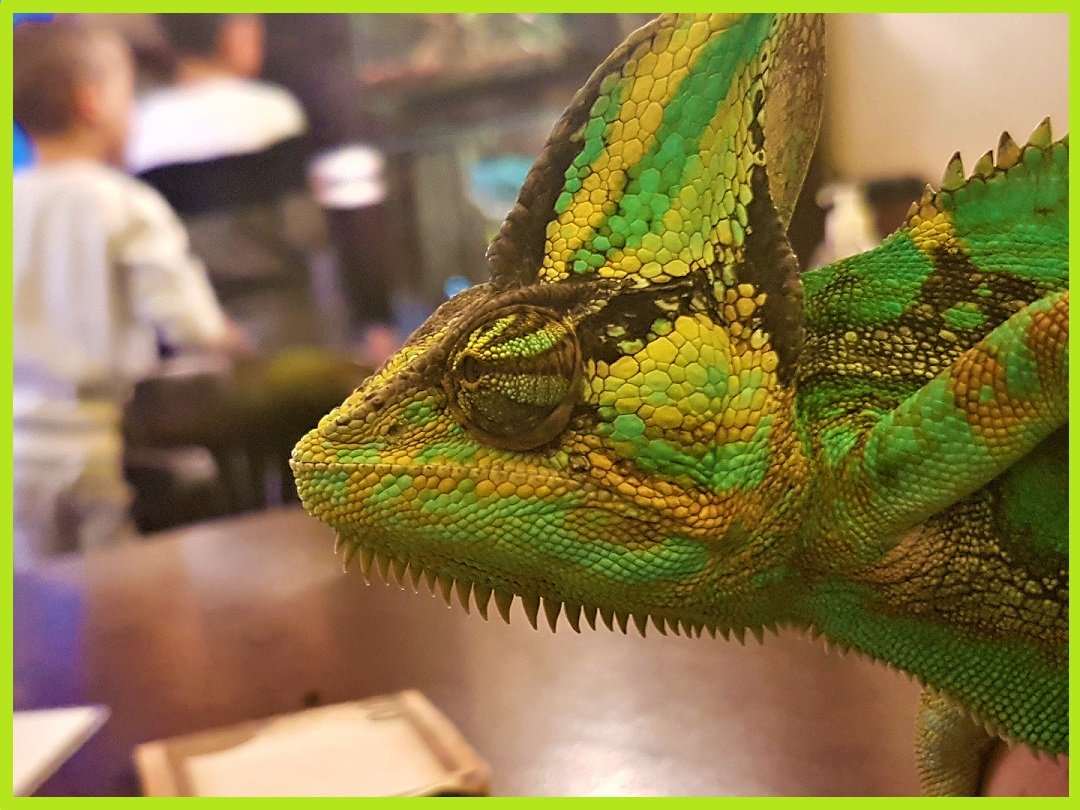 ---
Last week I discovered Zoo Cafe Budapest
I never heard of it before, but in my online search for nice places to review for World Of Reviews, I was looking in that area one night when I read there was a "Zoo Cafe"... I thought it might be nice to visit the next day, not for a review, but to kill the time with my daughter. We had to leave our house for the first part of the day as they were doing some construction work that day in our kitchen. I had planned on going for breakfast and afterwards I wasn't certain what we'd do. Then I discovered this so called Zoo Cafe and thought that's ideal, I won't have to wonder around outside, and she can pet some cats and other animals. I send them an email to ask for a table reservation, but they never answered my email (not even afterwards, in case they were too busy). So if you plan on going there, don't wait for an answer via email, call them instead. I did one hour before they were closing, and there was no free table at 10 AM, so we had a table at 11.30 instead.
---
Things you should know before visiting Zoo Cafe
First of all, if you aren't familiar in the area, the cafe is not that easy to find. I'm not a tourist, but also used Google maps to find the cafe. It's not in a crowded street, but pretty stuffed away in a quiet area. This is what the outside of the cafe looks like, as you can see once you're there, it's hard to miss: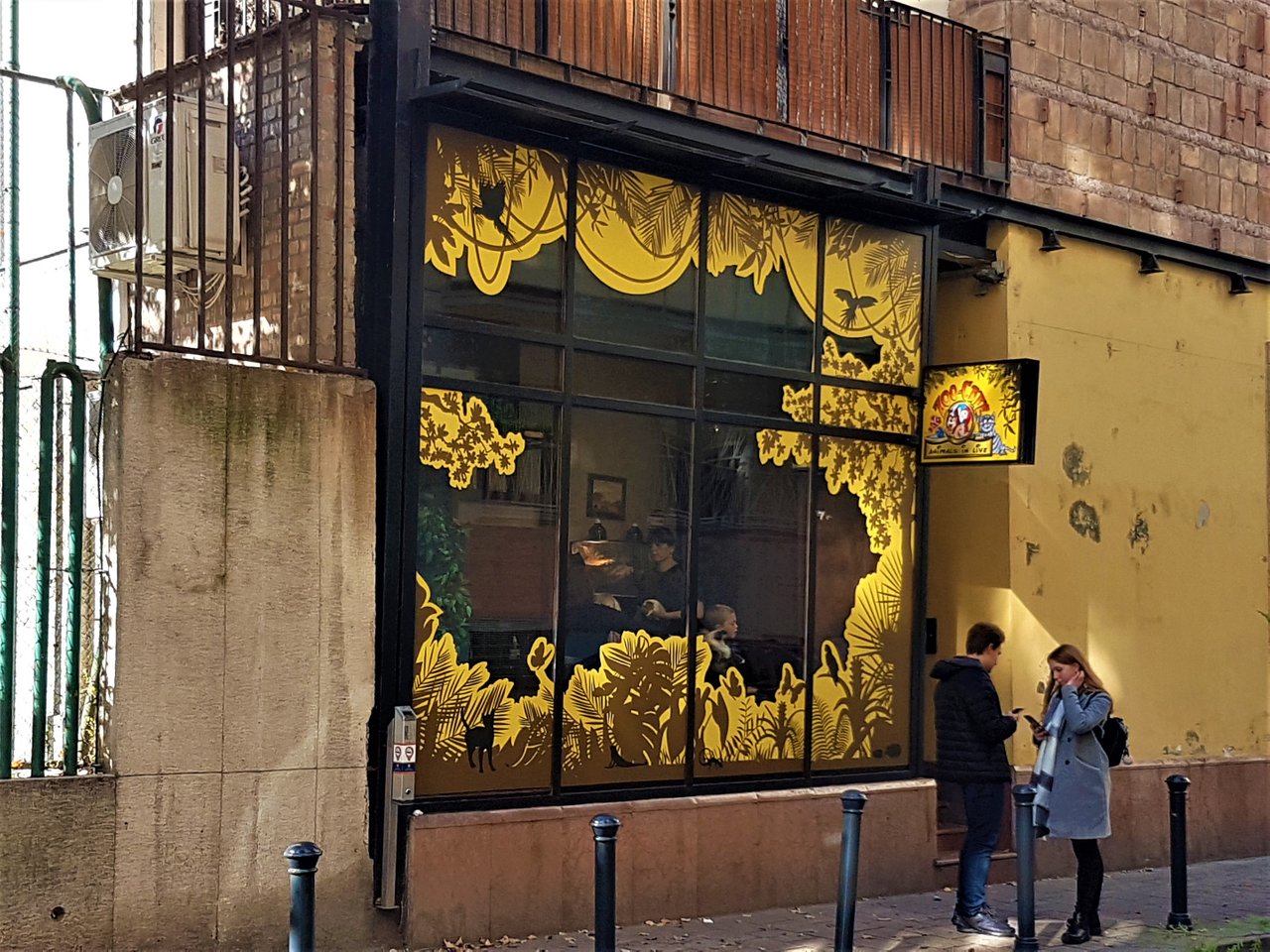 Second, don't think when you arrive 15 minutes early, that you may have a table already. They work in 1.5 hour blocks, and when we arrived they told us all to go outside and wait for the first round of people to leave. Basically you are making a reservation for a block of 1.5 hours and if you're late, you will have less time. It seemed to be very crowded constantly, so make sure you reserve a table. It would be nice if they explain this to people on the phone or mention it on their site, but they don't. That's tip one from me to them. If you explain the procedures to people visiting without a reservation, they will understand why you send them away from an almost empty cafe and tell them to come back in 2 hours. It makes no sense when someone doesn't know that you work in 1.5 hour blocks that they see empty tables but get told to come back in 2 hours.
---
My daughter was mainly looking forward to petting the cats
We tried to get permission to have a cat in our apartment a while ago, but they wouldn't give it to us, so I thought this was a great moment to let her pet some cats while just having a drink in the cafe. We have seen cats, and she has pet a few for a short moment, but that was about it. Where I normally only take the time to write about visits to nice places, I thought I should also share this experience where I wasn't happy in the end. I have read a bunch of reviews afterwards from people with similar experiences, so I think it's best to share mine as well, hoping things will improve in the future, not even for the customers experience, but actually more for the animals in the cafe.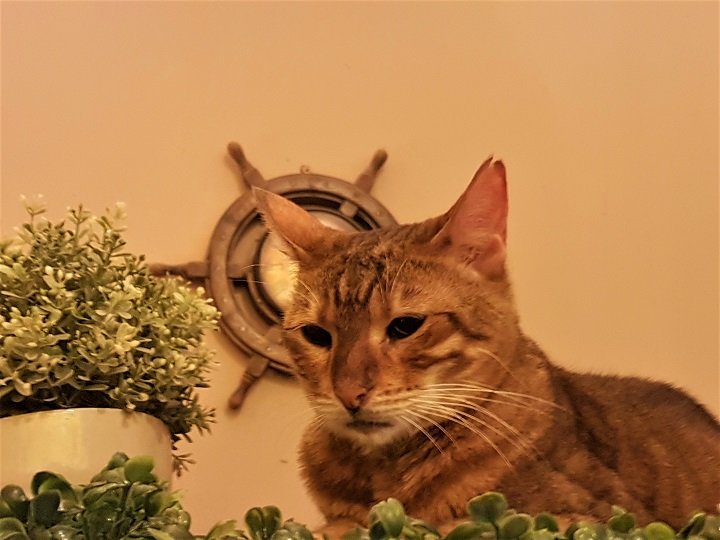 There are 4 "rooms" in the cafe, all have a few animals in there behind glass and cats are walking around freely. There's also a cockatoo flying around, but we didn't see him come down once. When you arrive they take you to your table, according to your reservation, and that's the room you are sitting in, end off. You get handed over a list with rules and prices for drinks and foods. We were placed in a room with a chameleon and some lizards, all behind glass and not very interesting for most people. The room next to the entrance had a few cats in there, so I was a bit disappointed for my daughter, but decided to wait for a while before trying to do something about that. The cats walk around freely after all, so they pick their spot, not the employees. When we walked to the hallway to have a look in the other room with cats, we were instantly summoned to leave and go back to our seat, which was done in a very unfriendly way, and it actually pissed me off, but for the sake of my daughter being there, I didn't say anything about it.
---
---
This is what happened
At one point a cat arrived (the picture above) that wasn't interested in being pet by anyone, so that one stayed up there, where nobody could reach it. Just bad luck for my child, as she wanted to pet that one, too bad for you sweetheart, cats are boss lol. But then this huge cat arrived and decided to lay down at the table next to us: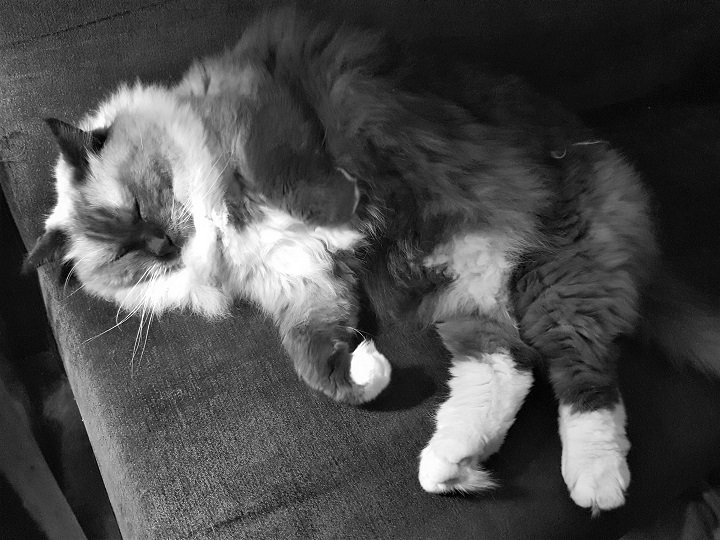 This one was actually the highlight of our visit, because it stayed there for the remaining time, and was thrilled to have some human attention. Even when the attention was constant, this little fatty catty enjoyed the affection to the fullest. I can honestly say that this was the perfect place for a cat like this. Before visiting the cafe, I assumed that this cafe would be filled with animals that have a similar character as this cat. I mean pets that can't have enough human attention all day long, would have the time of their lives here. The truth is, that only a few of the cats were like this, and the rest was clearly not enjoying their time too much.
---
Rushed, unfriendly and stressed out employees
All employees were rushed constantly, of course you can blame this on the fact that they have a full house, but an animal lover would know that when the people around them are stressed, the animals will be too! How can you run around with snakes, rabbits and other animals to hand them over to children when you know your stress is picked up by these animals you are holding all the time? These animals are on "duty" from 10 AM to 10 PM !! I can't say for sure (as I didn't check) that all animals are being rushed around all day, or that they have shifts, but I assume it's the same group of animals all day long. Back to the attitude, apparently it was difficult for the employees to actually talk/listen to the customers, but their focus was getting them a seat and then run around with as many animals from one room to the other all the time. Except for one person, a guy, who delivered our order. I immediately asked for the bill after he took our glass, because I didn't want to wait for all the other people when it was time to leave. To my surprise he asked me if we were enjoying ourselves. Which was a good moment to explain that I found it weird to say the least, that everyone was taking the animals from our room, but nobody even cared to look at the people in our room, let alone ask if we also wanted to pet one of the animals. We were actually completely ignored there, and when someone eventually asked them something, they were annoyed and (again) stressed out.
---
I held a chameleon and a rabbit
The waiter gave me the chameleon as I asked for it, I loved the colours. After 5 minutes the animal didn't fancy being on the table anymore, which I understand, but you aren't allowed to give animals to other tables, you have to wait until one of the employees get back. I understand this is a safety measurement for the animals, but maybe it would be smarter to have one person IN each room staying there to make sure everything goes smooth and to also notice when an animal is fed up. I was scared that he'd jump off or hurt himself because it was fed up.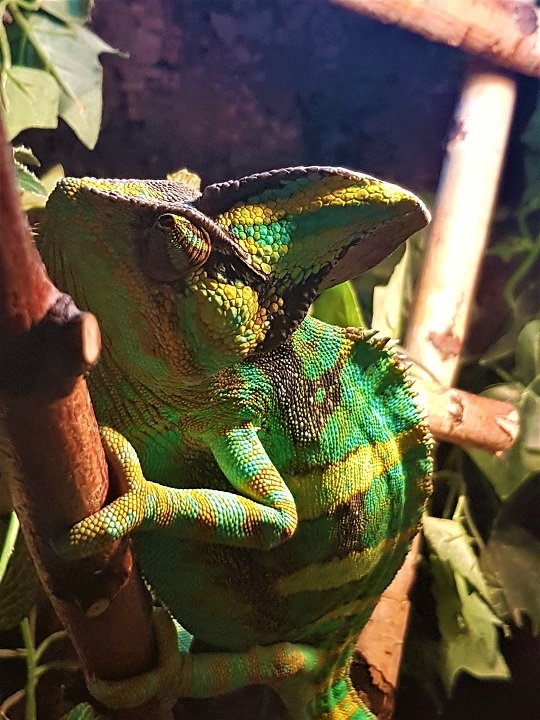 Then the table next to us had a rabbit and guinea pig at some point, so I asked for a rabbit, because I hoped my daughter would enjoy petting a fluffy rabbit as well (she didn't fancy the chameleon lol). I got one rabbit who was super super stressed out, as soon as she handed him to me and told me I can't move it and be careful as it may jump, I felt his heartbeat almost popping out of his chest.. that made me so sad, I tried to calm him down, but he was not amused. I hoped that someone would walk in and could bring him back to his cage, but it took about 10 more minutes. Then I noticed he peed on the table, and my shirt was all covered in pee (yay haha). It happens, so that's no big deal, but I worry about the fact that they didn't notice the rabbit being stressed out, and not leaving it in his cage to calm down. Poor thing still had a 10 hour shift of being pet to go before he got some time off ...
---
---
Overall experience: not good
I won't even bother to write down the website and contact information, because I would actually advise to skip it if you are a true animal lover. I know that a lot of people have troubles with animals being held in zoos or the circus, personally I actually thought that this would be a more home-like environment for the animals. And therefore a happy place for them, which it clearly wasn't for most of them. Other than the cats, I had the impression that all the animals I've seen up close were stressed out, some more than others of course. I think it's weird that the people working there don't seem to care about that, while you'd expect them all to have a feeling for what an animal needs.
I know that my daughter was disappointed not to be in the room where there were more cats close to the tables, but that's not to be predicted, cats do as they please.. But I'd also rather have had them to tell me: Sorry I can't take that rabbit because it's very stressed out and I want him to calm down in his cage first. I would have had nothing but respect for that as it shows they care for the animals well-being. I honestly doubt if they care anymore than making money in that place. The food and drinks are quite expensive as well, something to keep in mind before going as you are expected to order one thing per person, if not you pay 3 euro for not ordering anything. Which I can understand in a way, the animals need to be fed as well.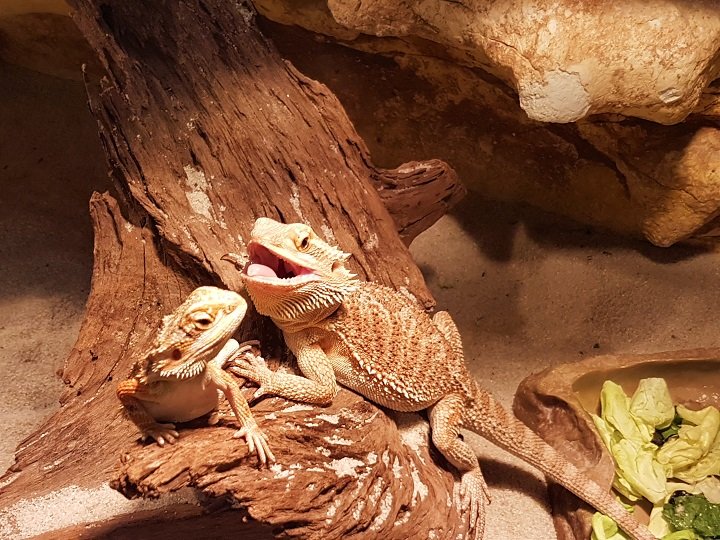 I understand why people get lured to the cafe by the very cute pictures and probably same thoughts as I had (home like environment), trust me when I say, it's really the opposite. As an animal lover I felt disappointed that I was sponsoring this initiative by being there, and if it wasn't for my daughter, I would have left probably within 15 minutes. I hoped I just had the wrong impression and things would improve, but my gut first feeling after walking in was more than right. I wish I could say otherwise, though.
I'm sorry that this post was not filled with positivity, but I felt the need to share it with the world as sometimes writing these things down can make a difference.
~Anouk