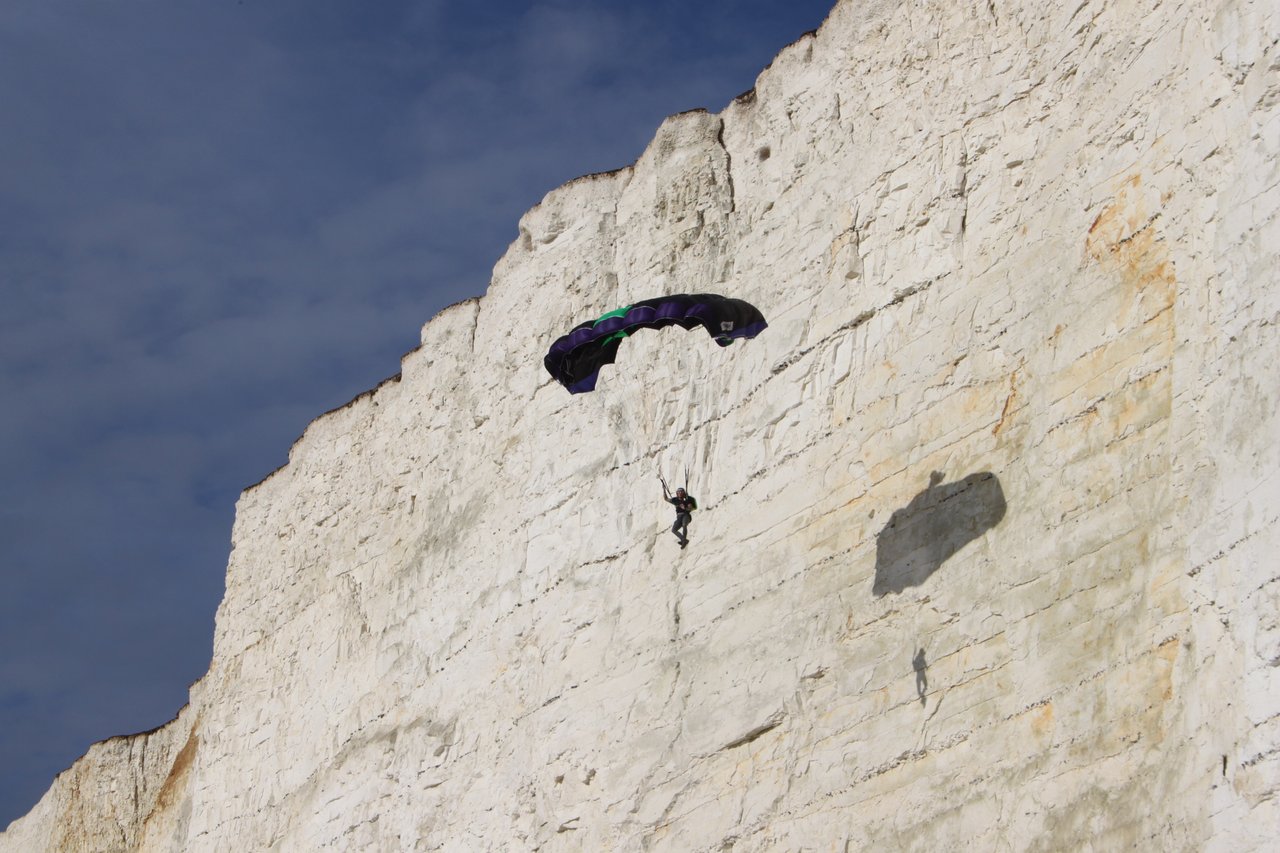 We base jumped off the natural beauty that is BEACHY HEAD. It was not the first time for me to roll the dice here, but it was a first for my friend Steve, so it made this jump extra special.
Now, I have a confession to make...the photo above is me base jumping the seven sisters cliff, which when lazered came up at 150ft. This base jump is around a 45 minute walk from Beachy Head. I chose to jump this as I hadn't done it before and really fancied it.
Anyway, back to Beachy!
So here we are on this glorious Wednesday (6th Nov 2019), it was clear skies and very little wind. I took this photo with my Mavic Air Drone I sent over the edge.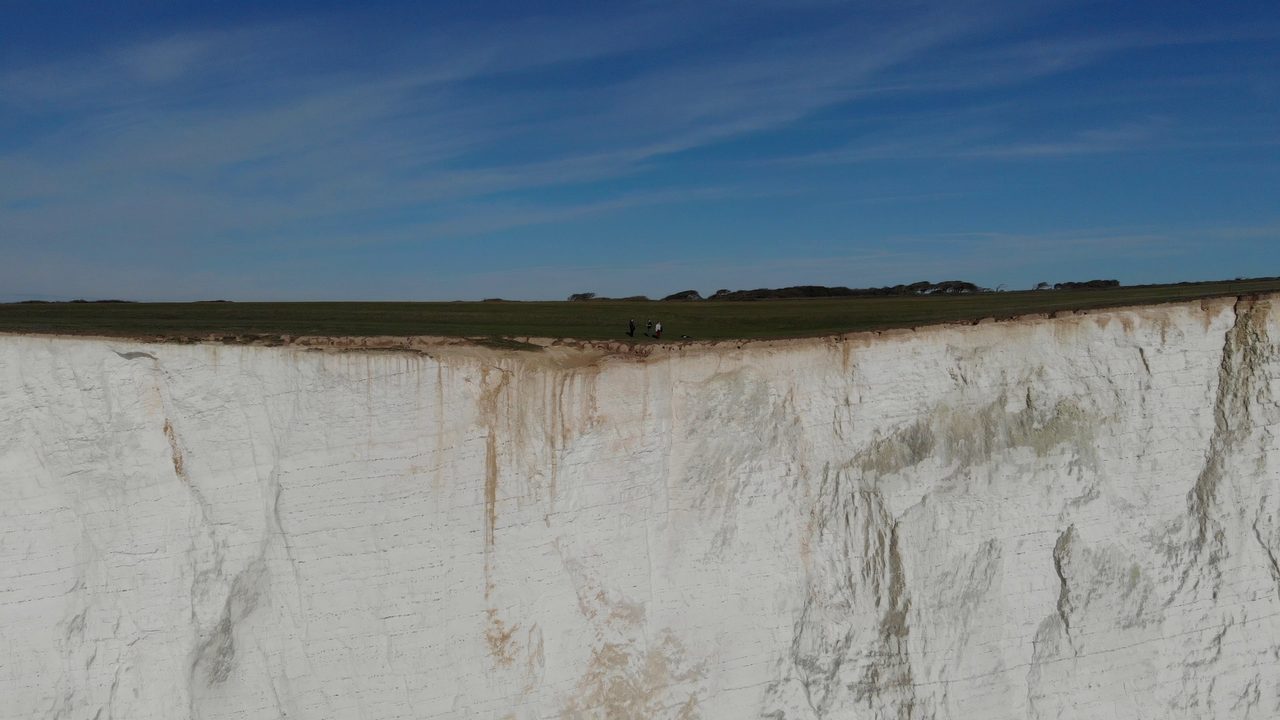 Gearing up.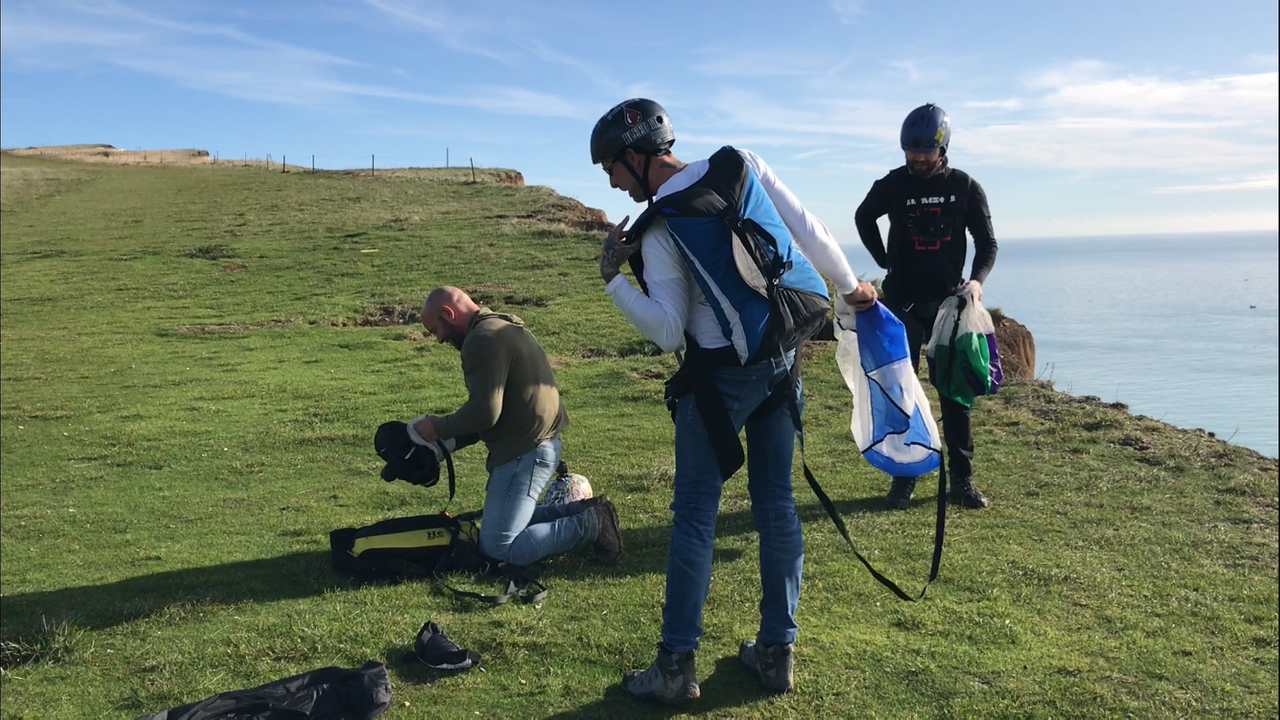 I gave my buddy Steve a check before he does his first freefall in the UK. I do feel responsible for him as it was all my photos and videos that made him decide to want to get into base jumping in the first place haha. Steve has around 15 base jumps under his belt up until this point, but 14 of those jumps were off a bridge (Span) a lot more forgiving in the event of an off-heading. Now on this low cliff he needs to make sure he gets a good push, remains stable in freefall and prays he did a good pack job haha.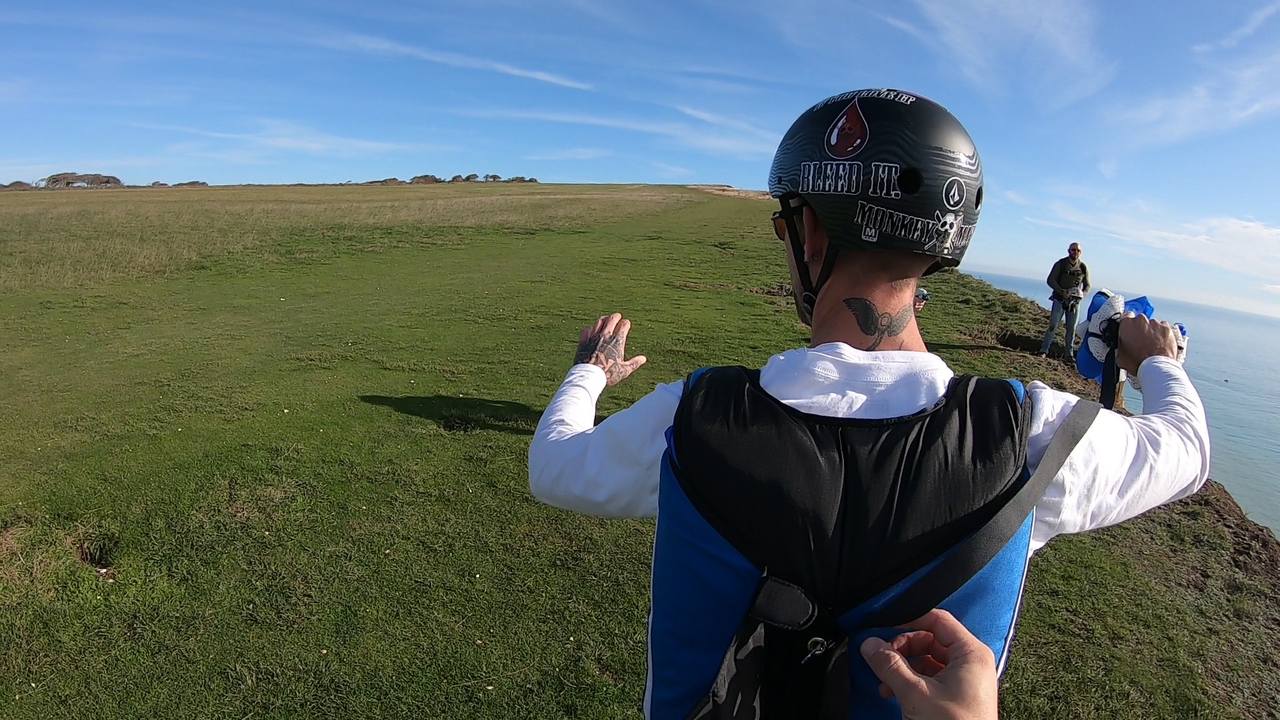 All looks good, so they are now getting ready to jump.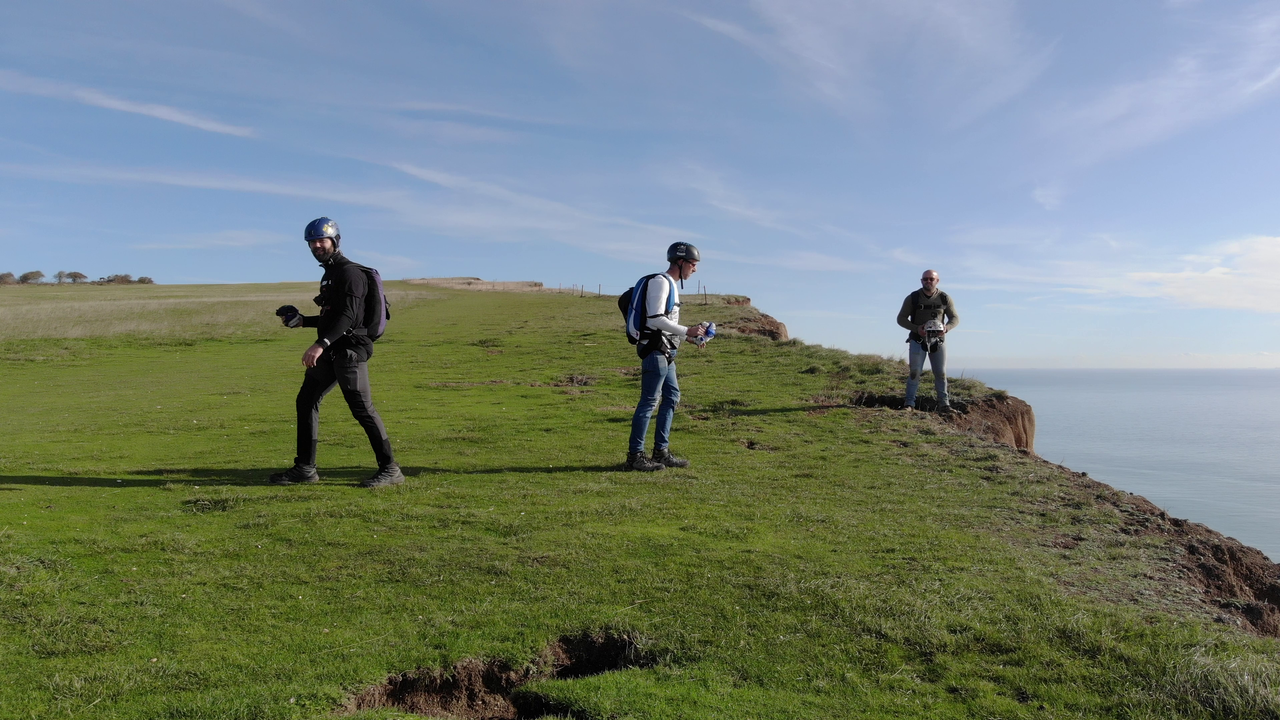 I have said before, basejumpers love to show off, so I have set up an SLR to capture their exits, as well as wearing a GoPro myself and using a drone hahaha.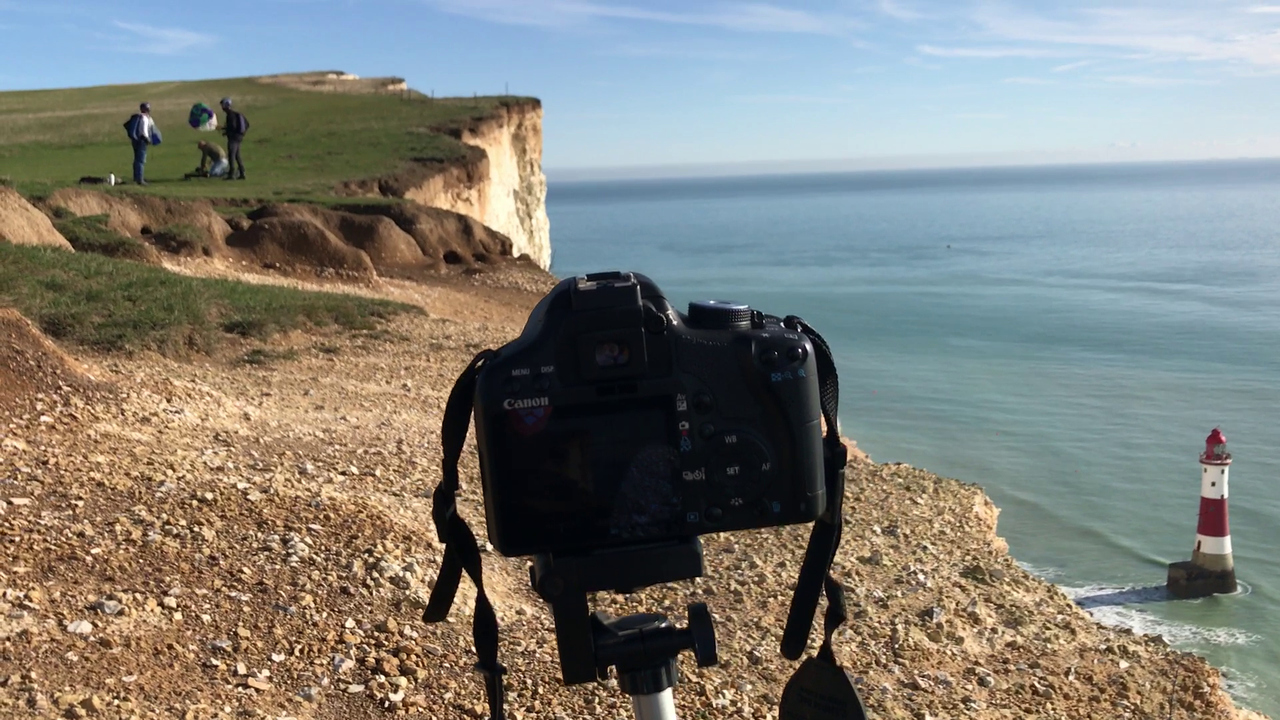 Getting the drone out to a good spot to film their parachutes opening.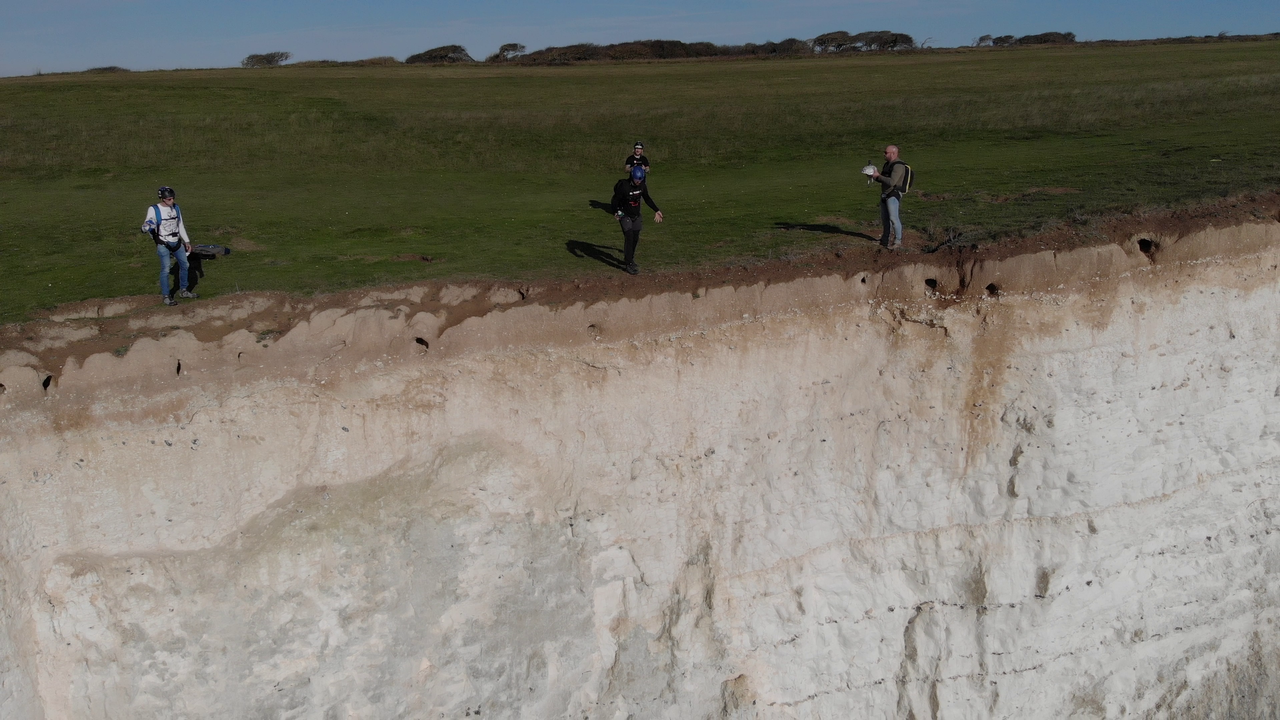 First up, we have Charlie.
3,2,1 see ya!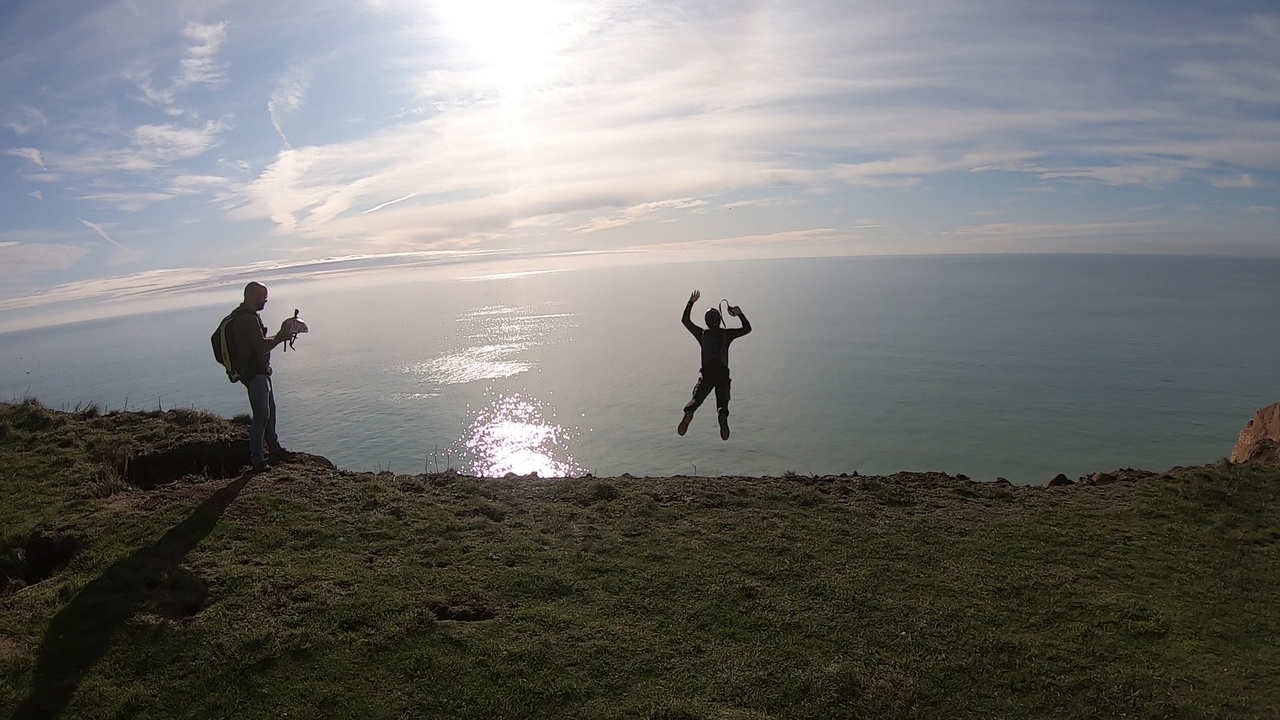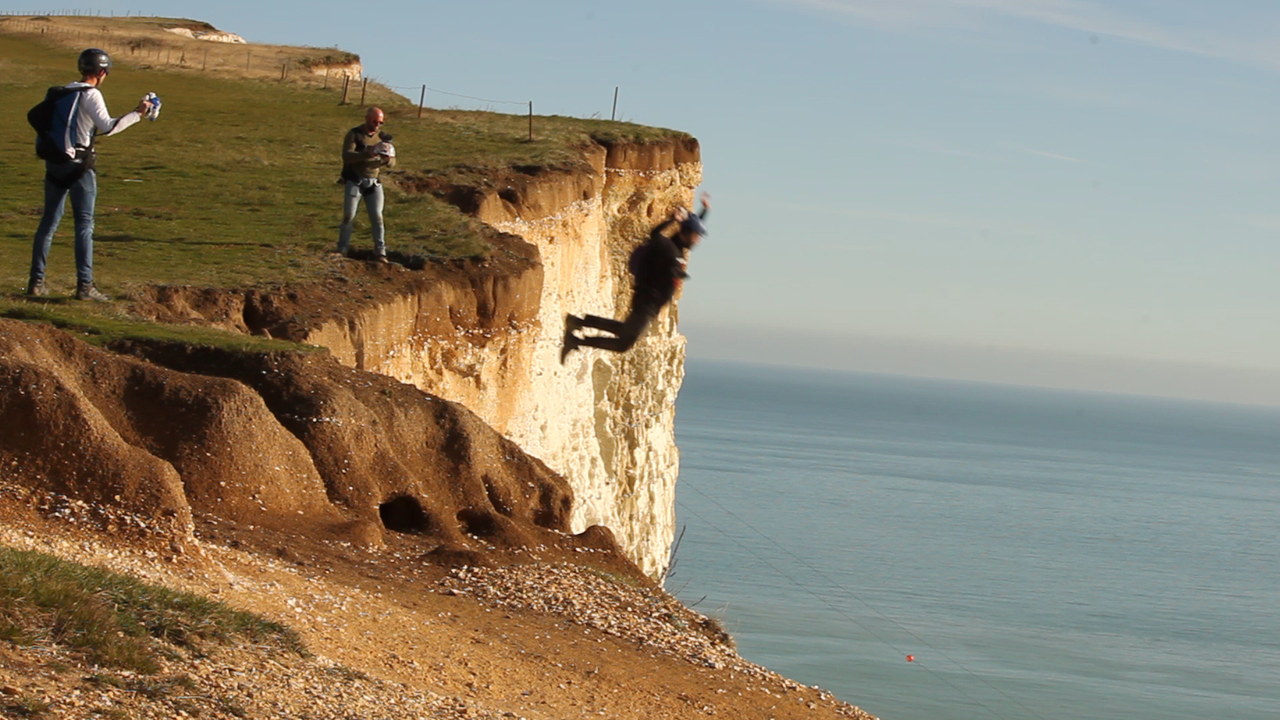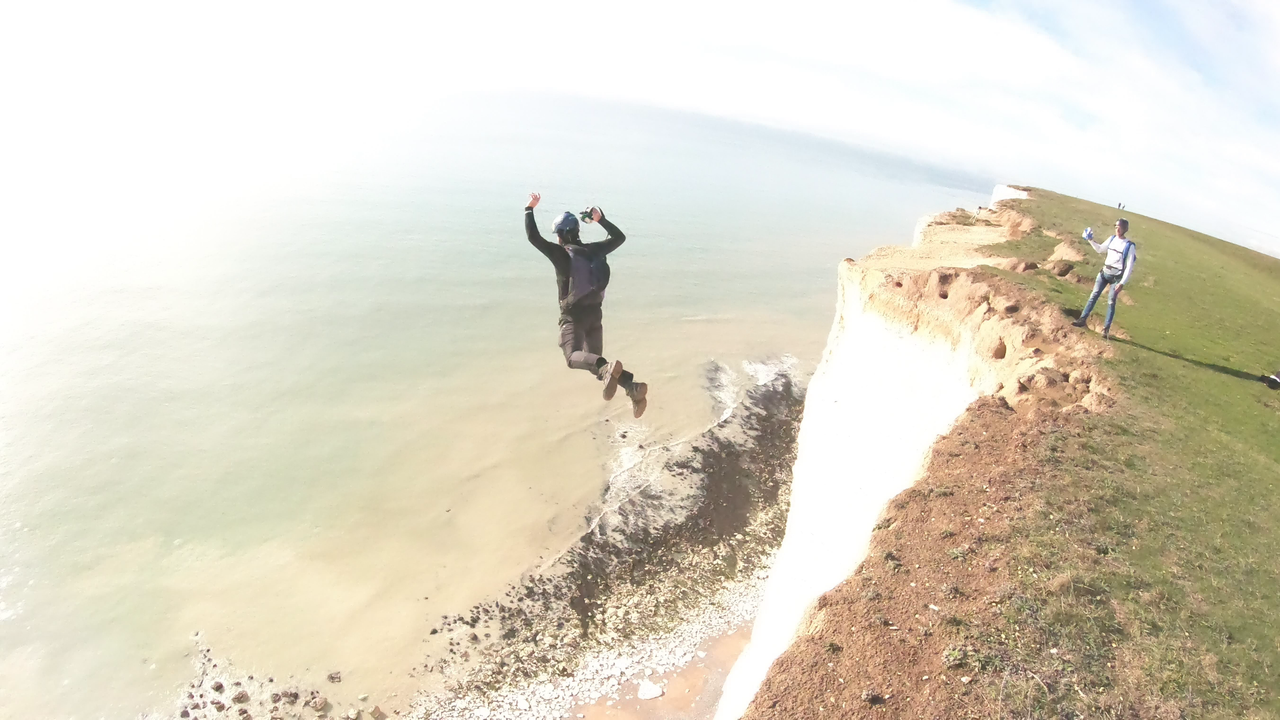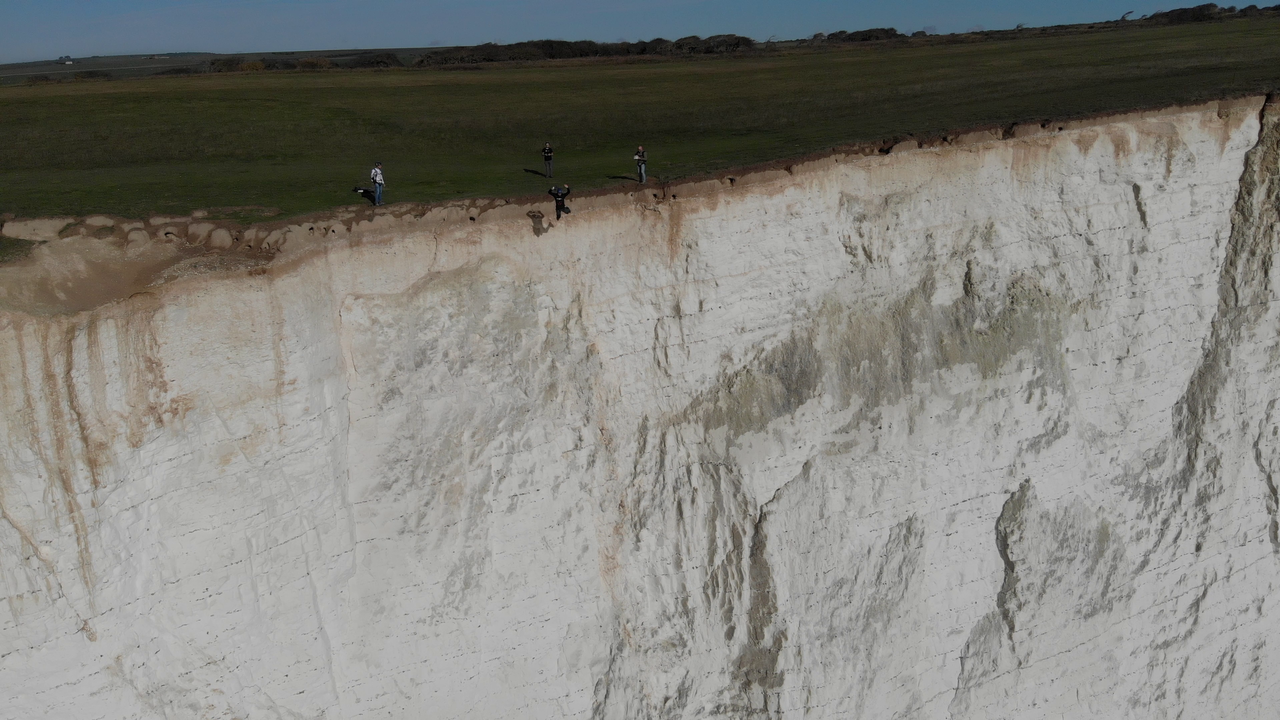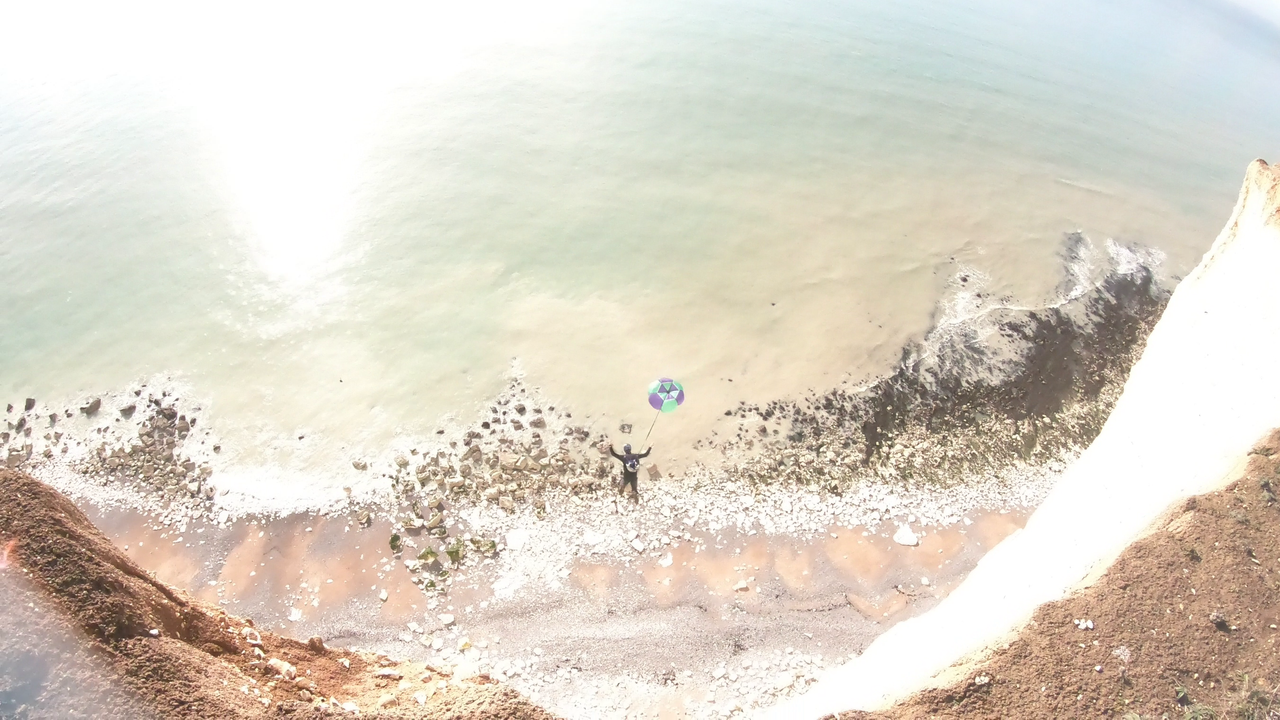 It opened! Woohoo, and on-heading too.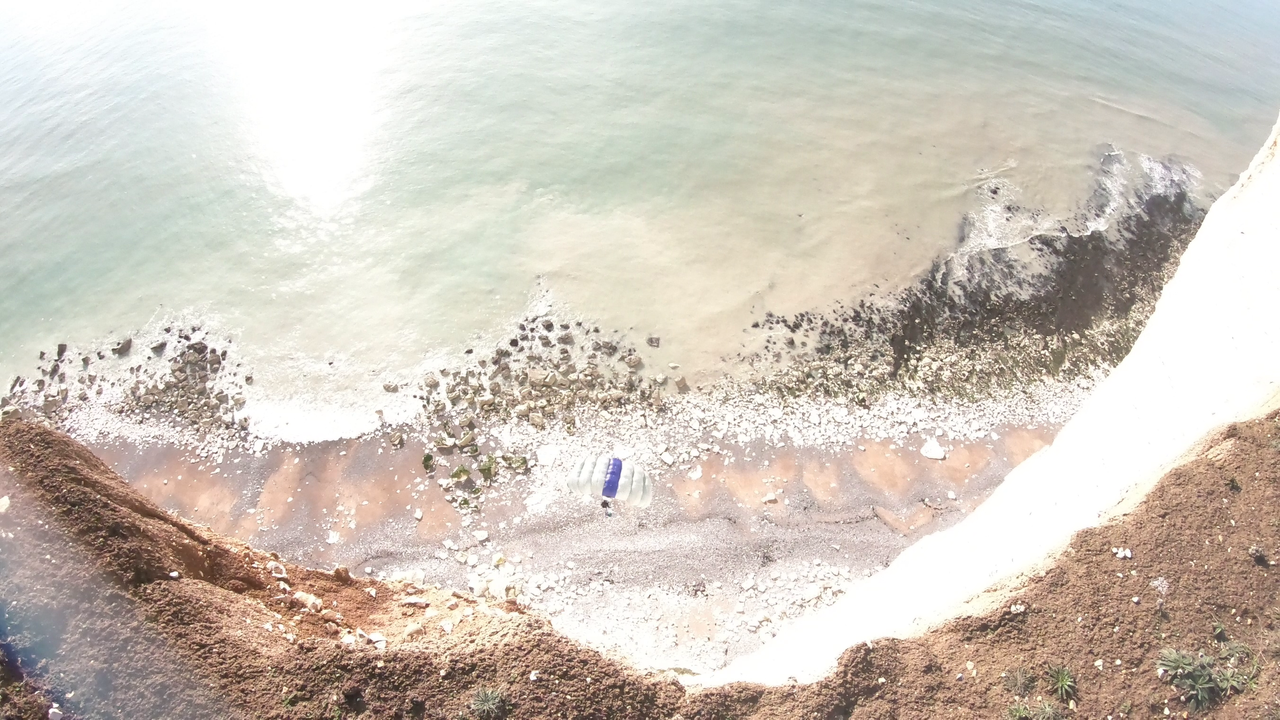 Next up, Stevie-5-Spins. First UK freefall and first time at Beachy Head.
Another pin check, just because, why not!?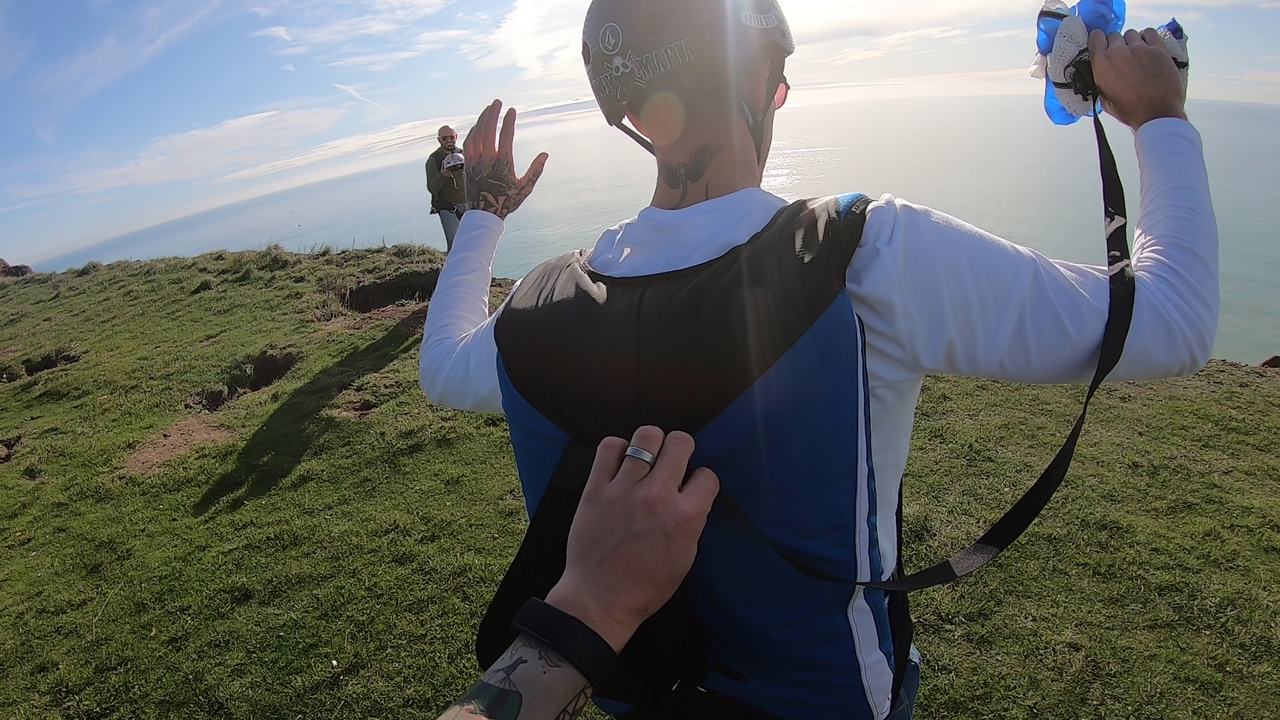 Right, now get outta here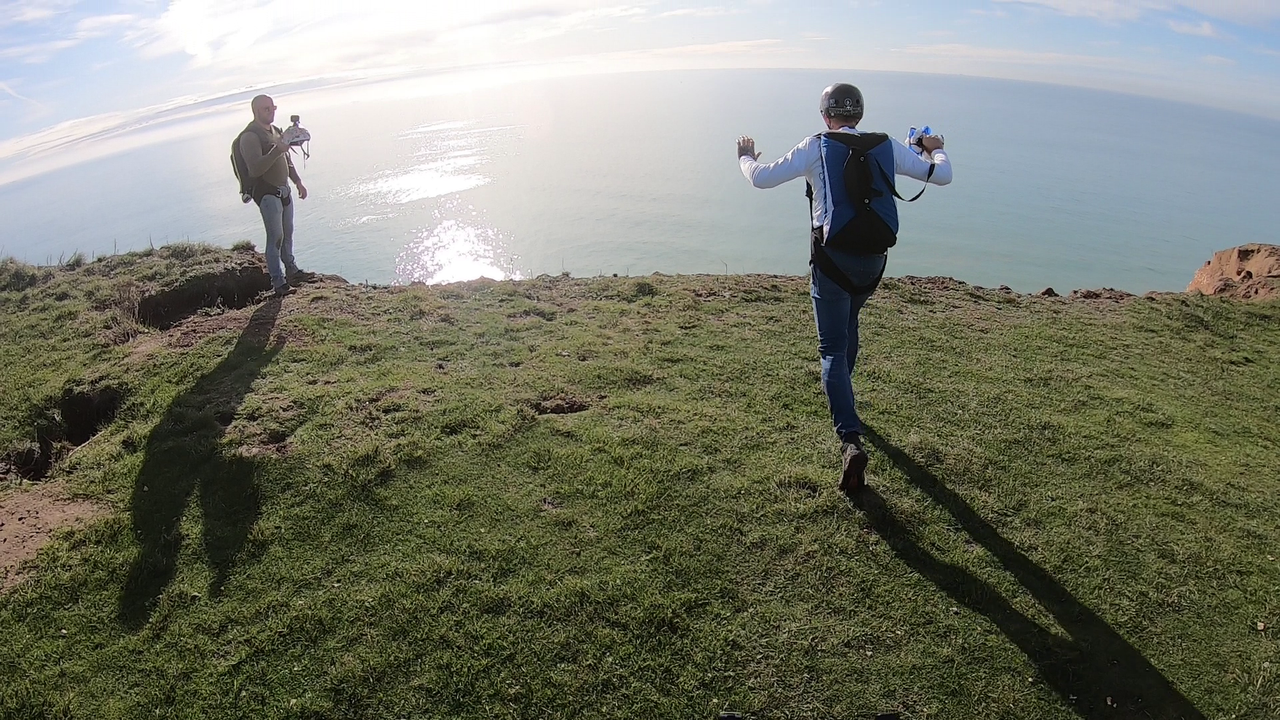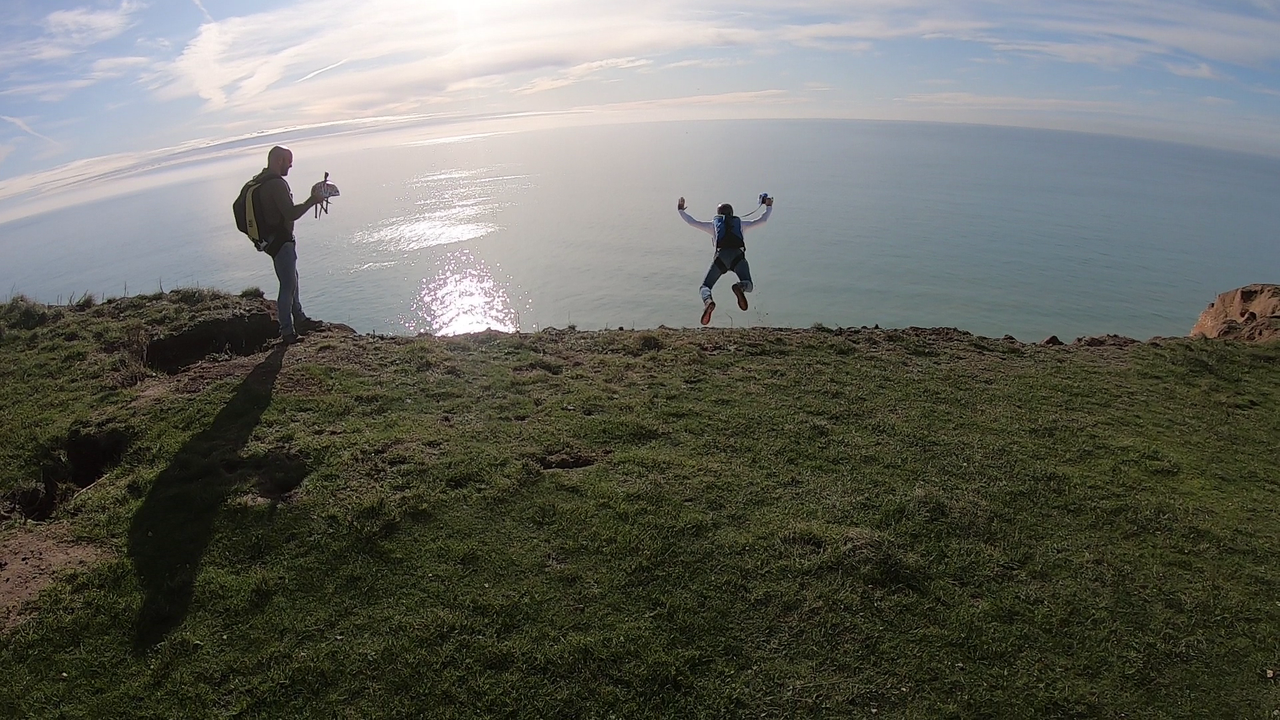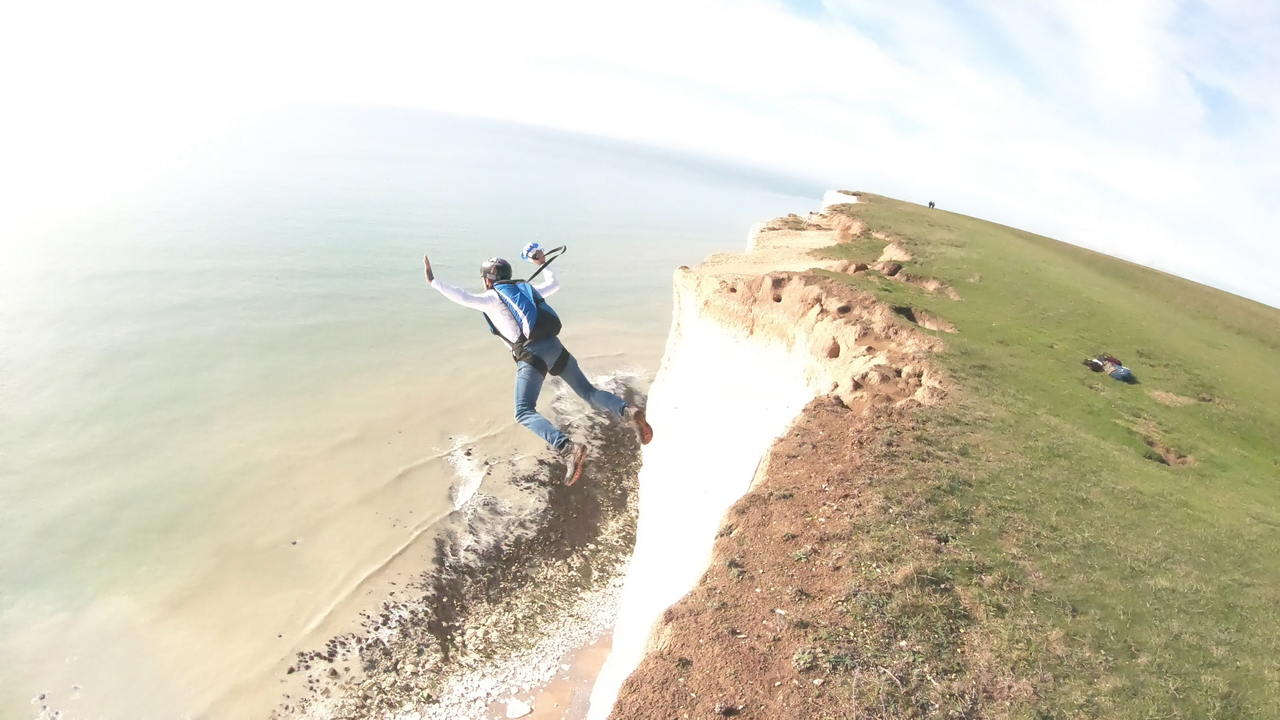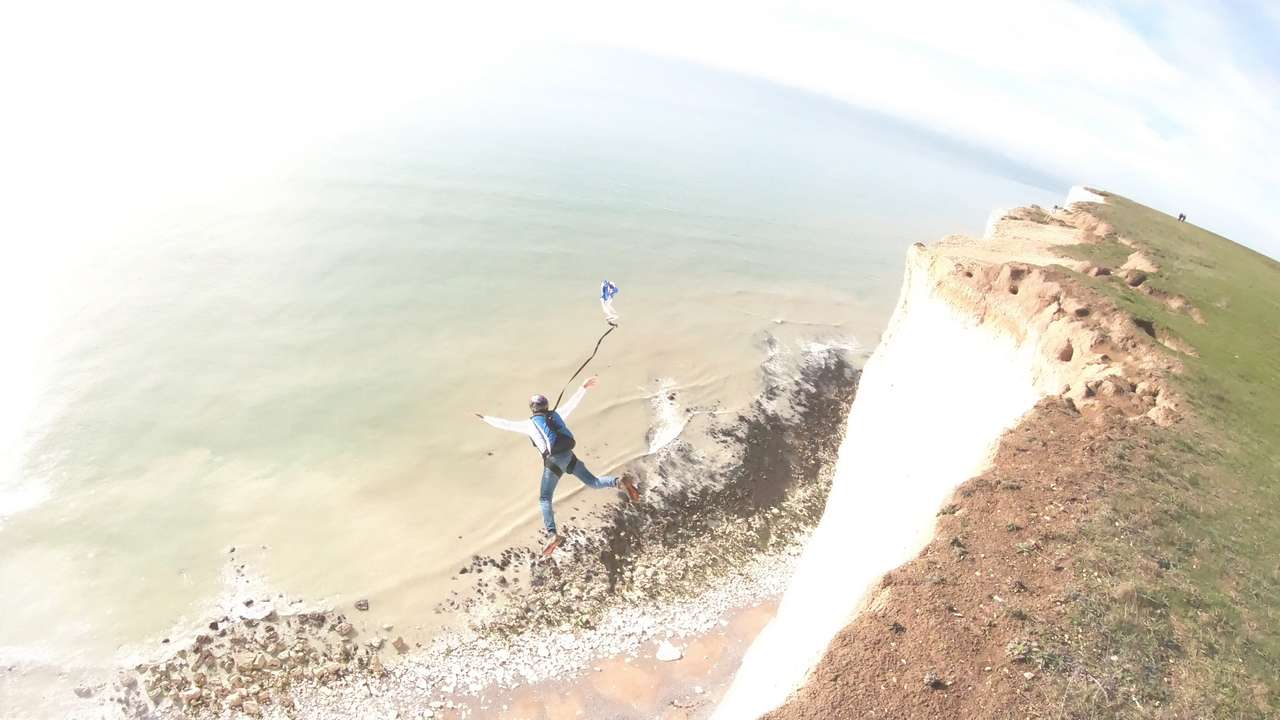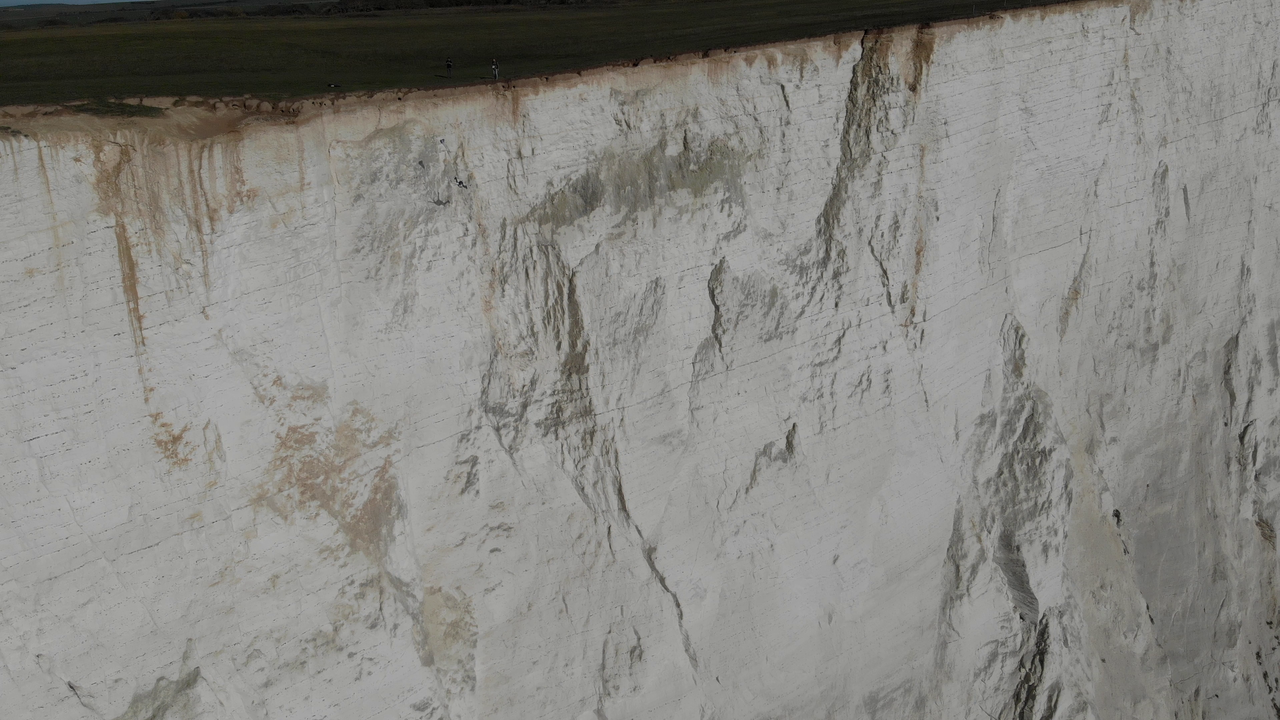 Boom! We have a canopy, phew! Although the tail is rather close to the wall...next time bigger push Steve! All good though as it opened on-heading ish again.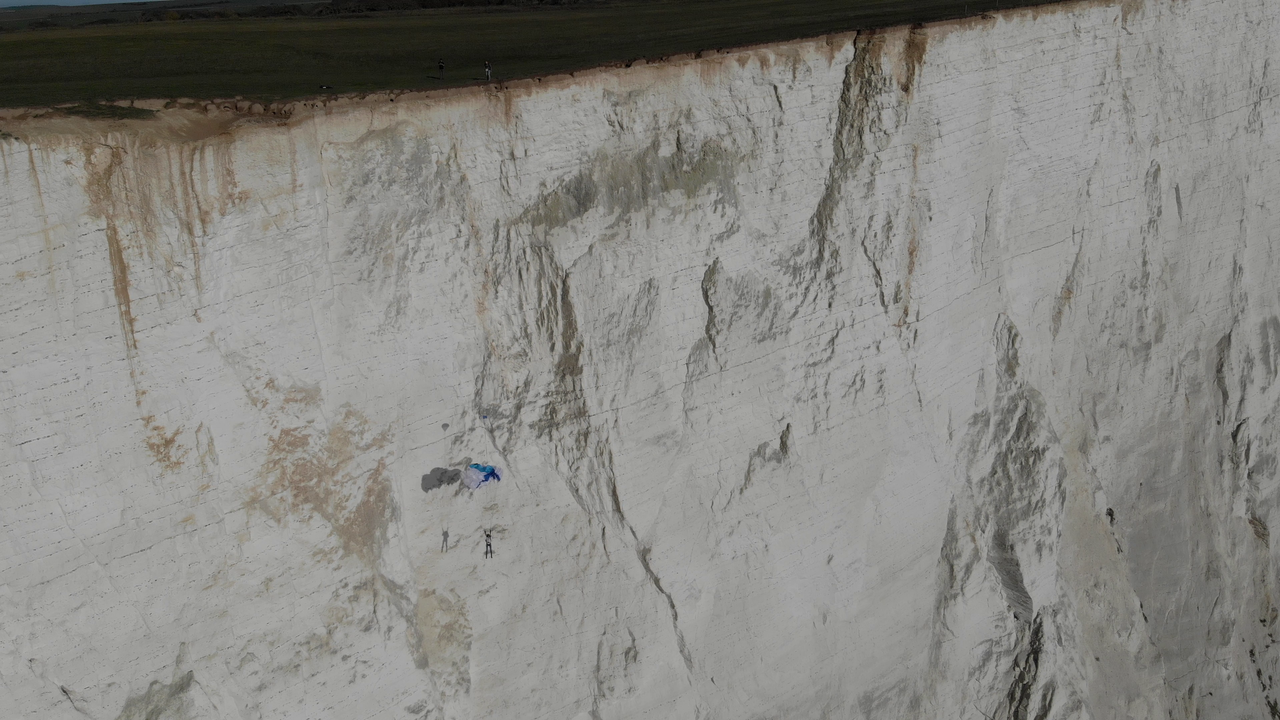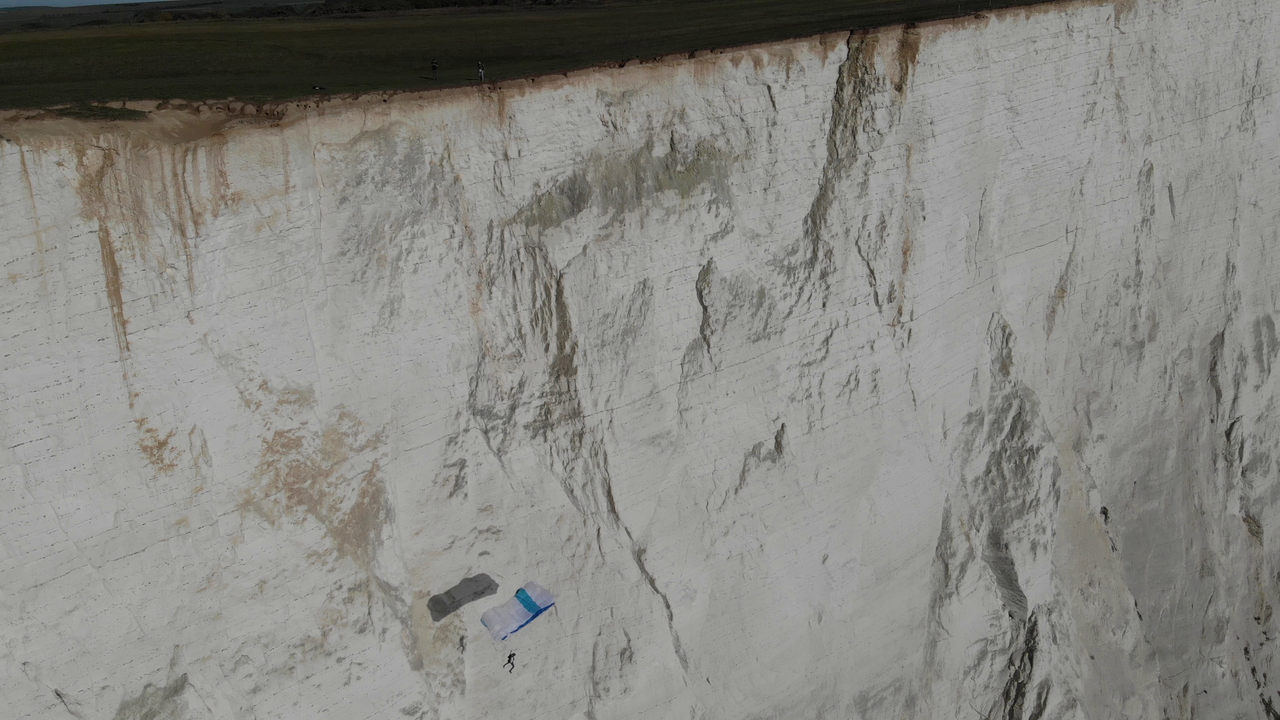 Step right up! Step right up! Gary!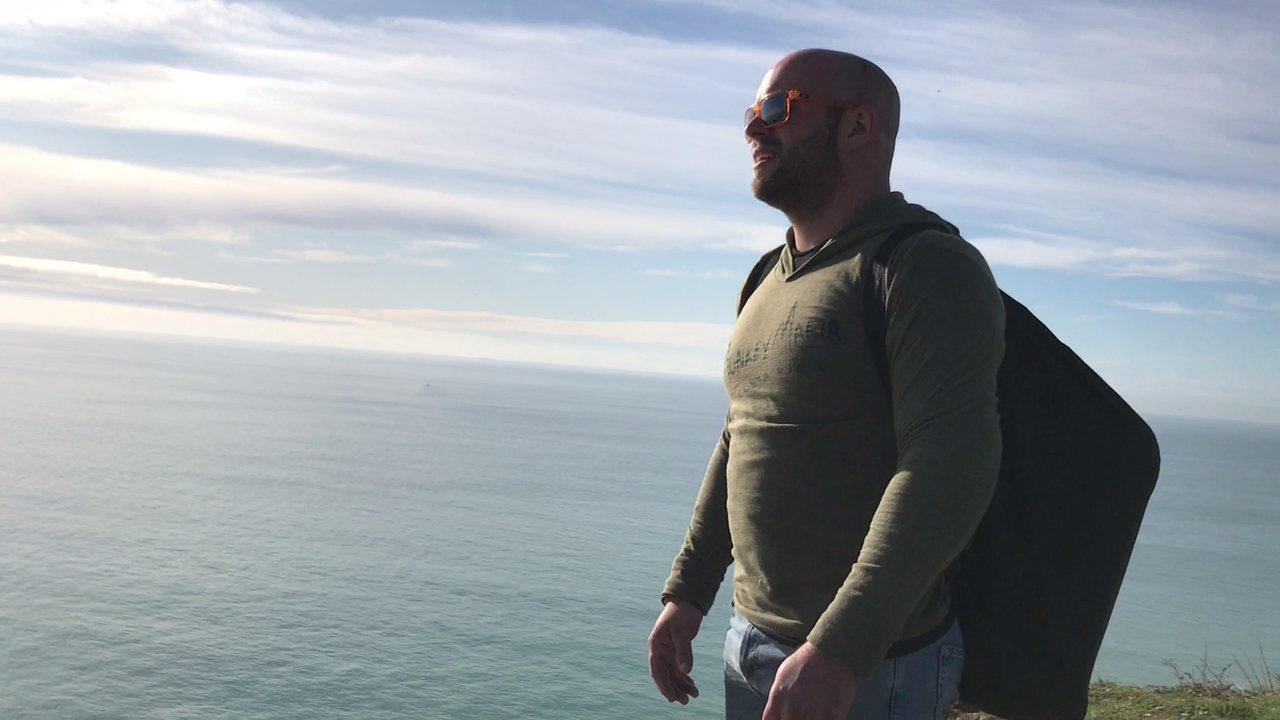 Gary and I started base jumping about 2 weeks apart from each other and have done most of our jumps together. We both trust each other 100% which really helps in this sport as sometimes you can be putting your life in other peoples hands.
Gary choses to go stowed on this jump. For any non skydivers or basejumpers, 'stowed' means having the pilot chute (mini parachute we throw to extract our main parachute) stowed away in the bottom of the container, so he'll have to reach down and pull it out after he has jumped. So instead of holding it and throwing it, it is tucked away.
Why the F would he do that?
The reason Gary chooses to go 'stowed' off Beachy Head is so that he can get a big run up without the worry of a bridle entanglement around his arm. This does mean he will have to ensure he can find the pilot chute on his first pull, or he will be in brown pants territory. It also means he will open lower than the other two base jumpers that chose to hold their pilot chutes in their hand (Handheld).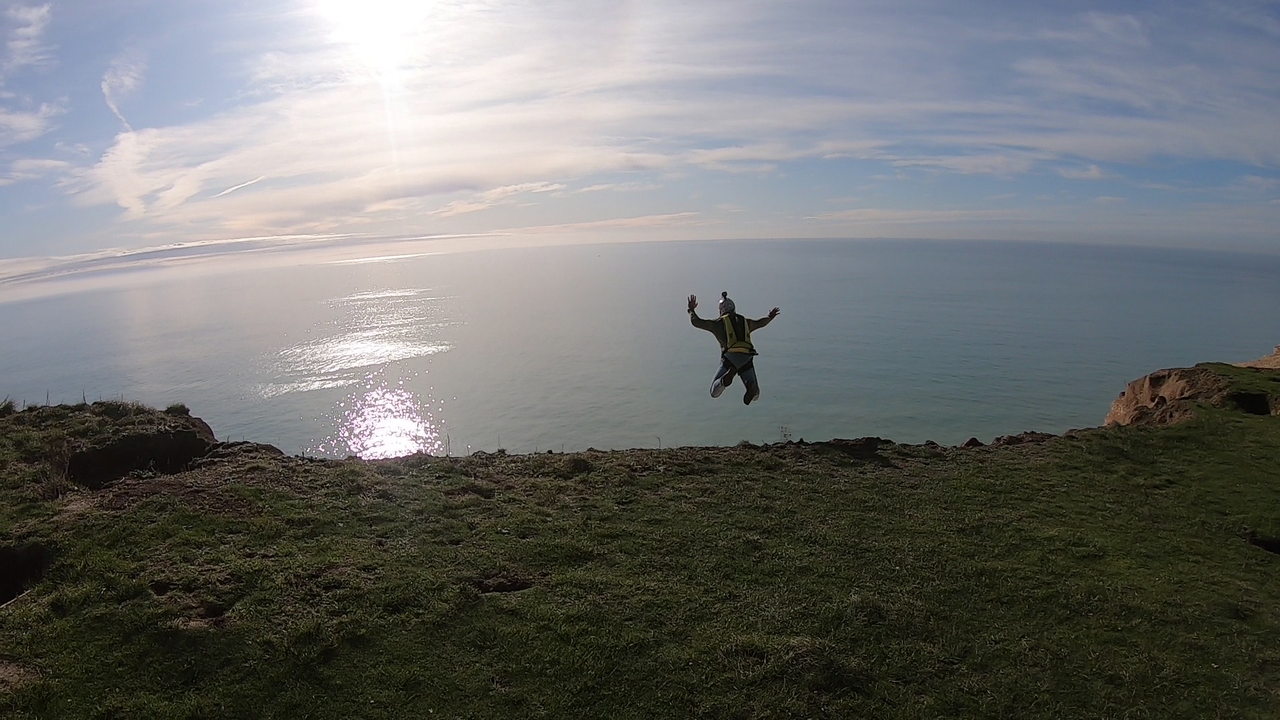 Provided all goes as planned, Gary will have a nice enjoyable freefall with some sick ground rush AND have good horizontal separation from the cliff.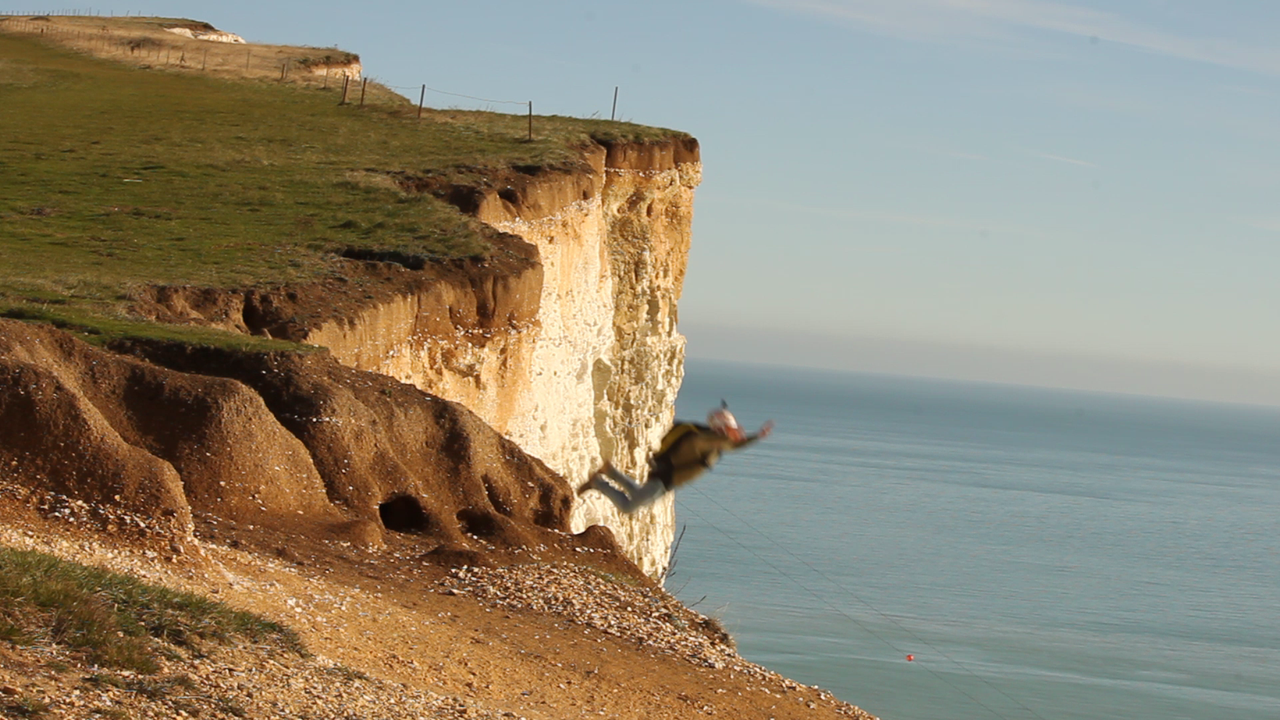 He has found his pilot chute and pulled it out! You can see he is further down the cliff than the other two base jumpers.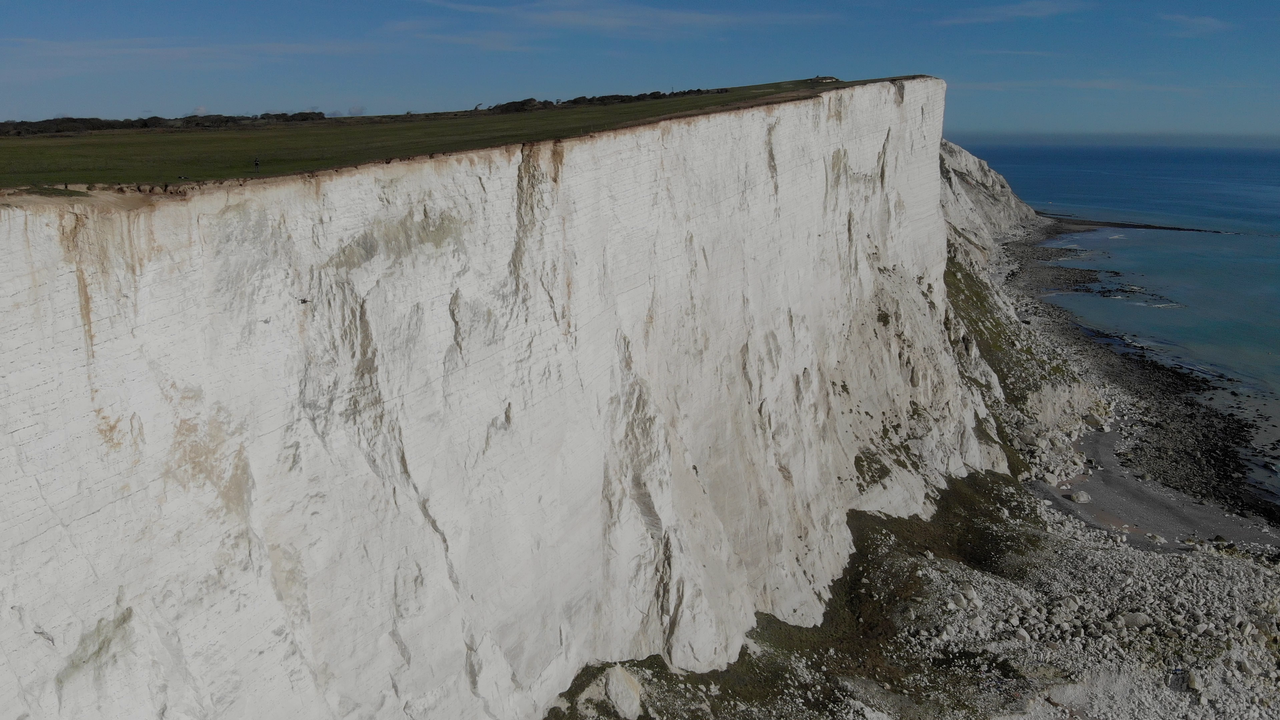 His parachute is coming out, thanks to the inflation of the pilot chute.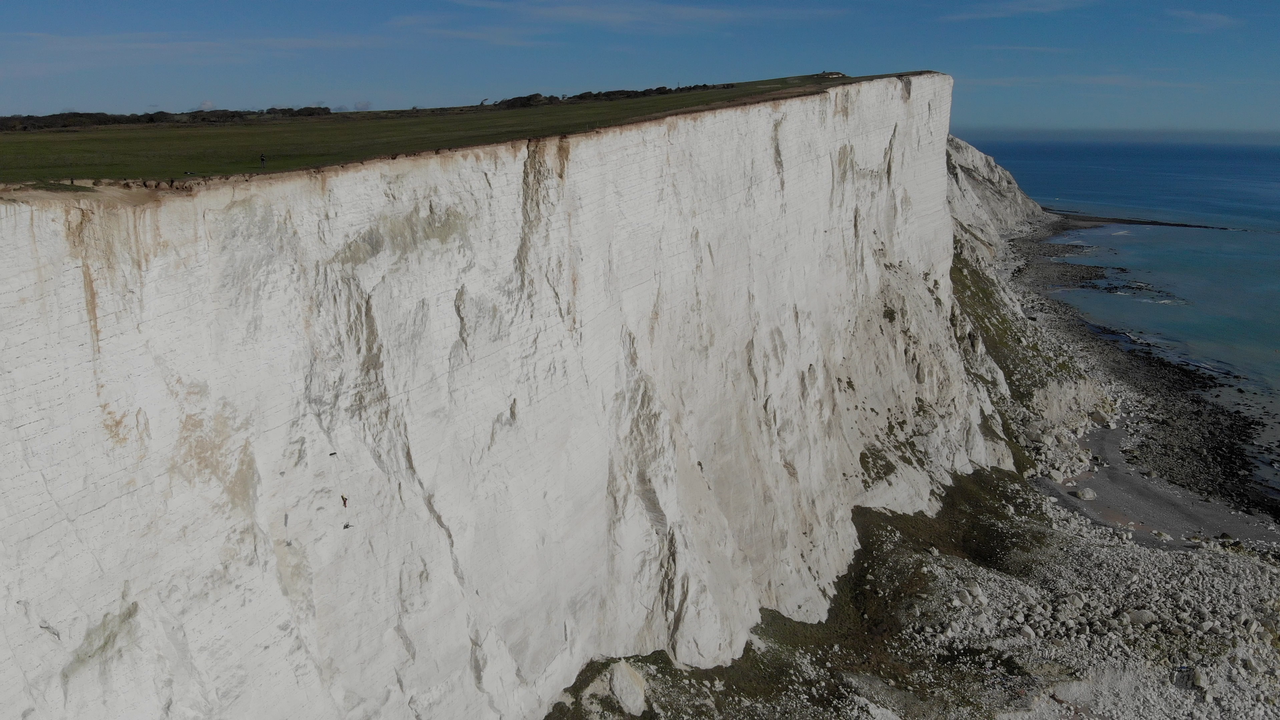 And the parachute is open, woohoo! 3 jumpers out of 4 all had success!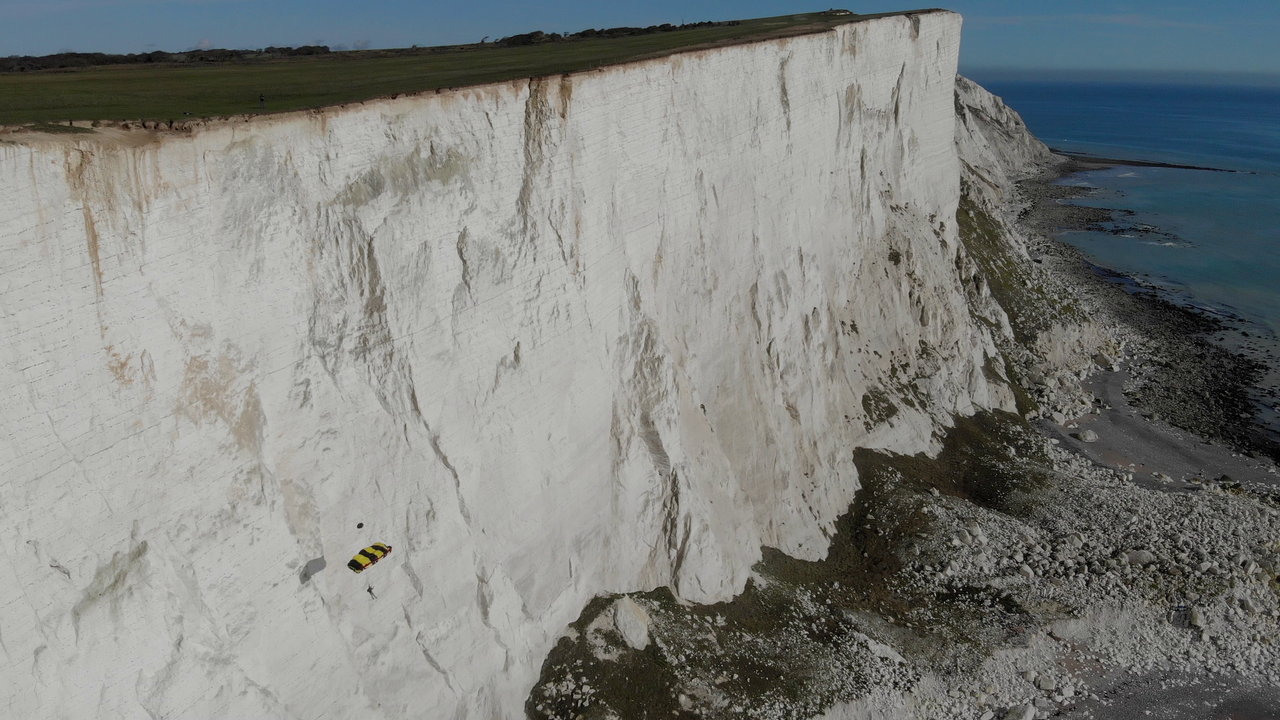 Heading for the LZ.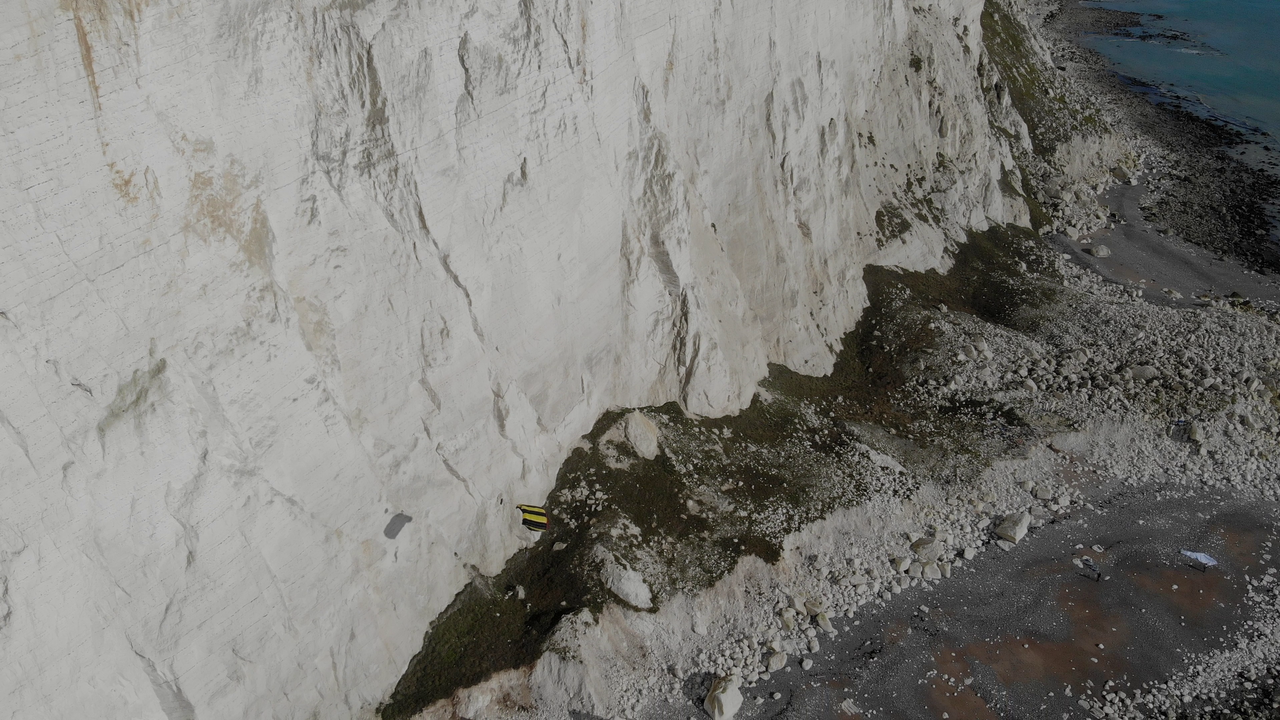 Happy days, not many people get to see this view of the Beachy Head Lighthouse.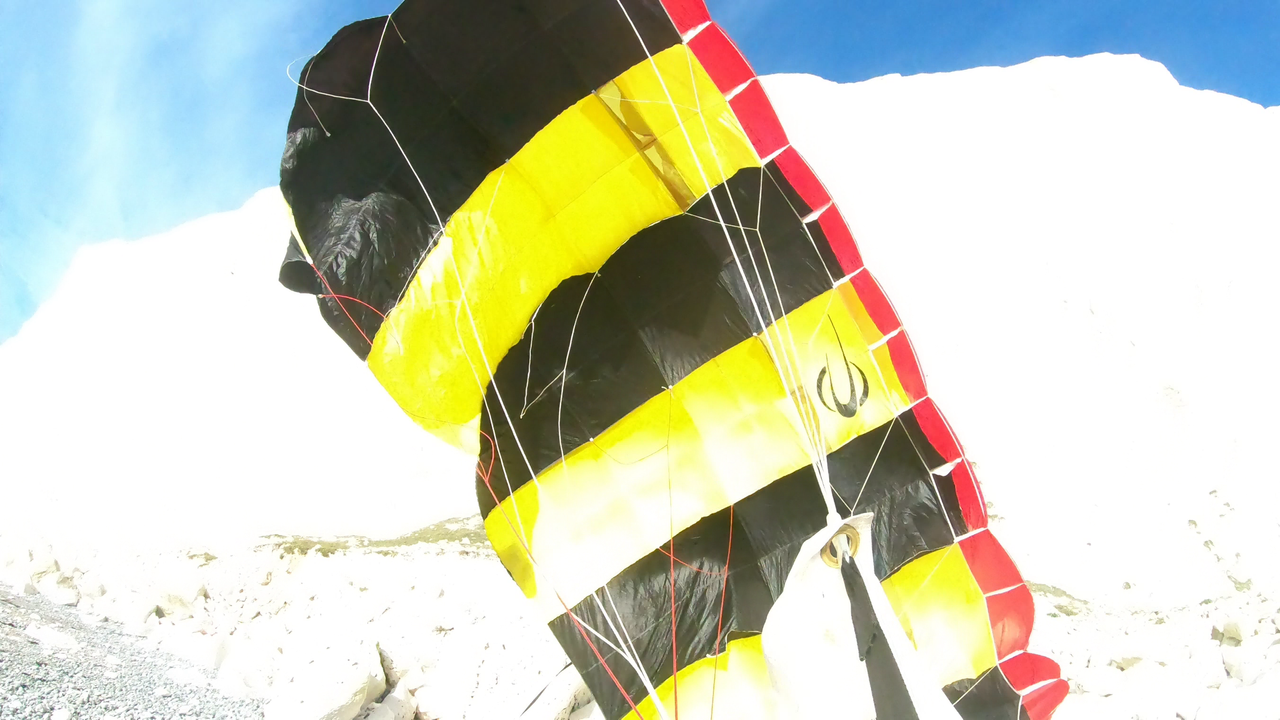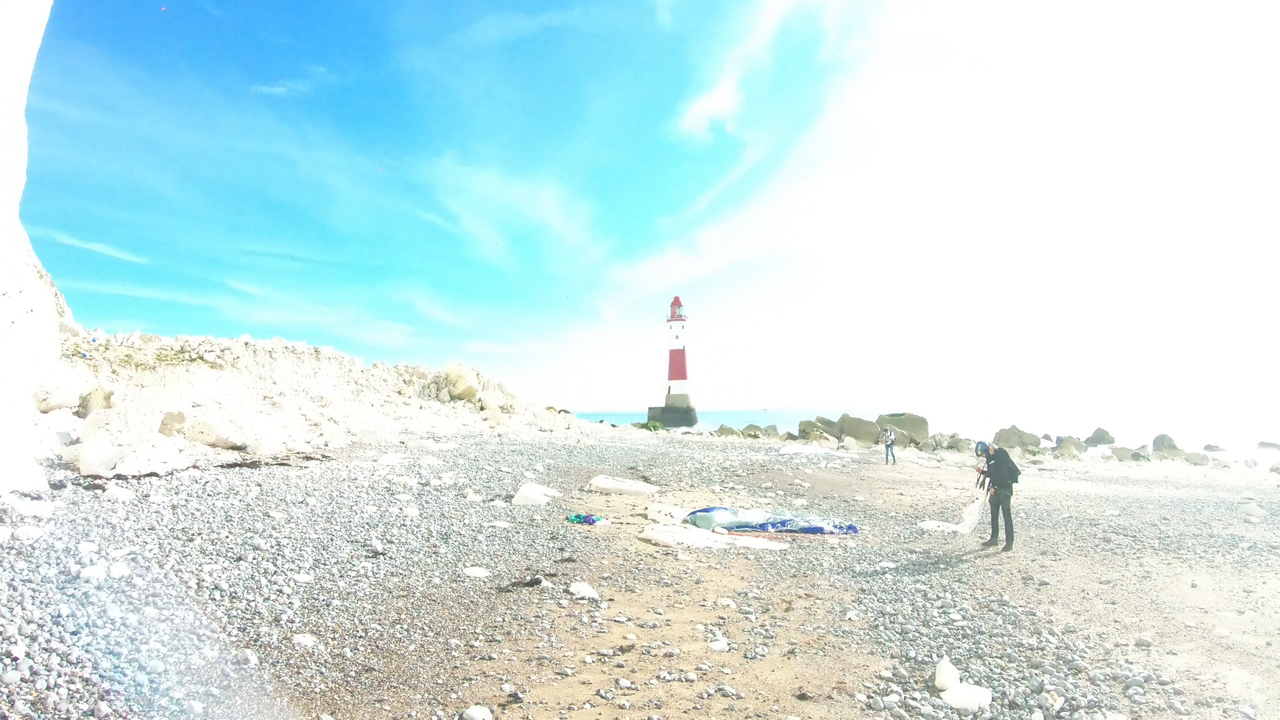 Ok, now as they do the 1 hour hike back, I pack my parachute and get ready for my jump at the Seven Sisters.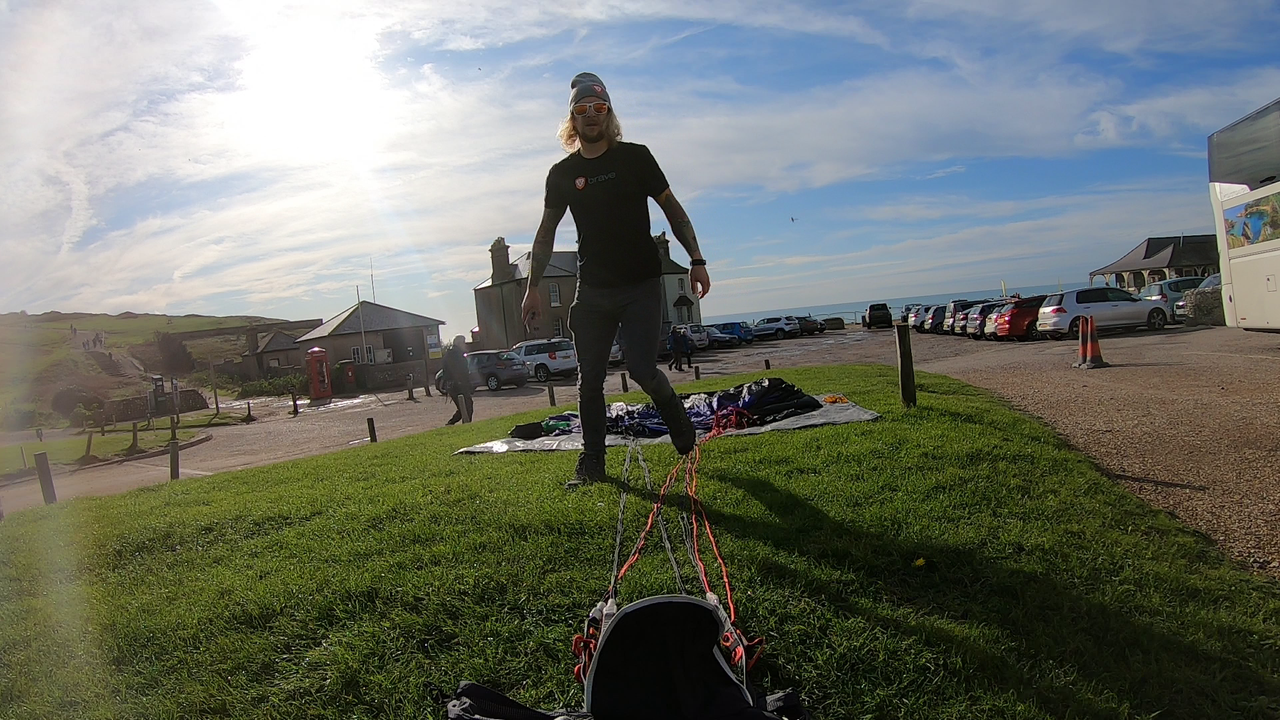 Ok, for the sake of keeping this post short, here I am on the exit point ready to jump. (Remember this cliff is not 531ft like the highest point of Beachy Head), this cliff, which forms part of the Seven Sisters is only 150ft.
This leaves me very little time to get a parachute out and land safely, so a friend initiates the deployment sequence for me as I jump, so that speeds up the opening of my parachute. In BASE, we call this a PCA (Pilot chute assist).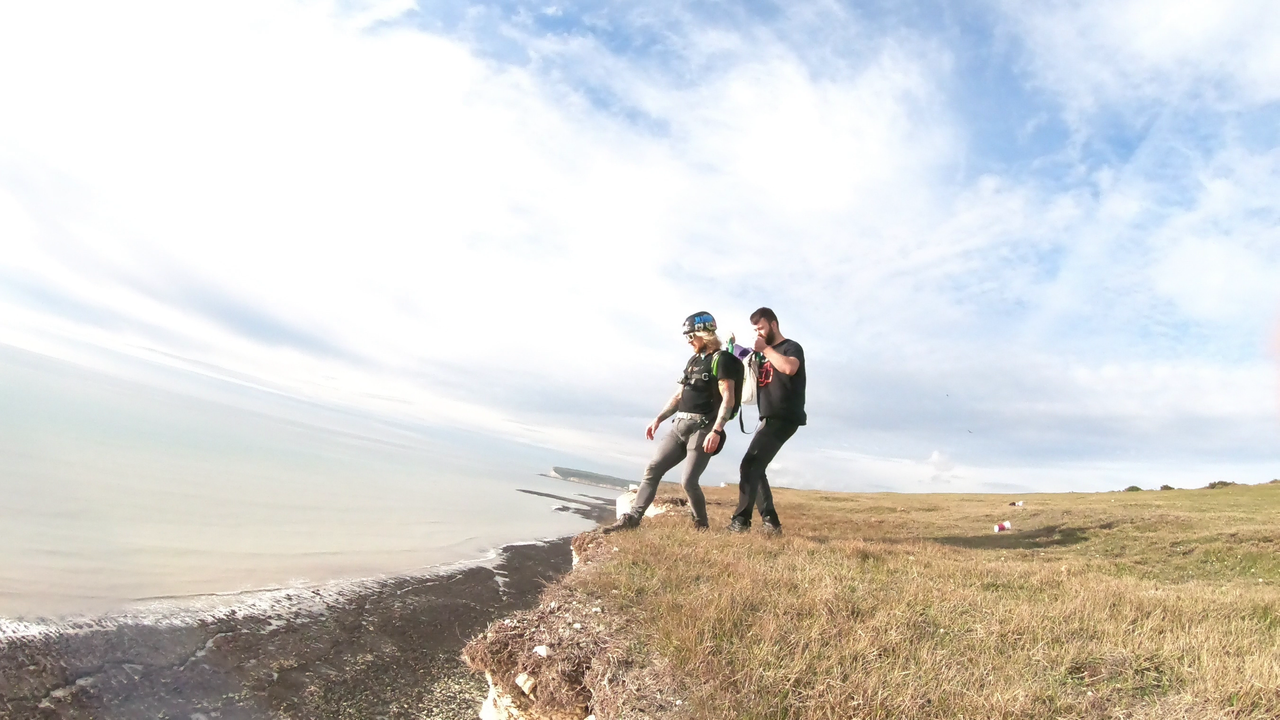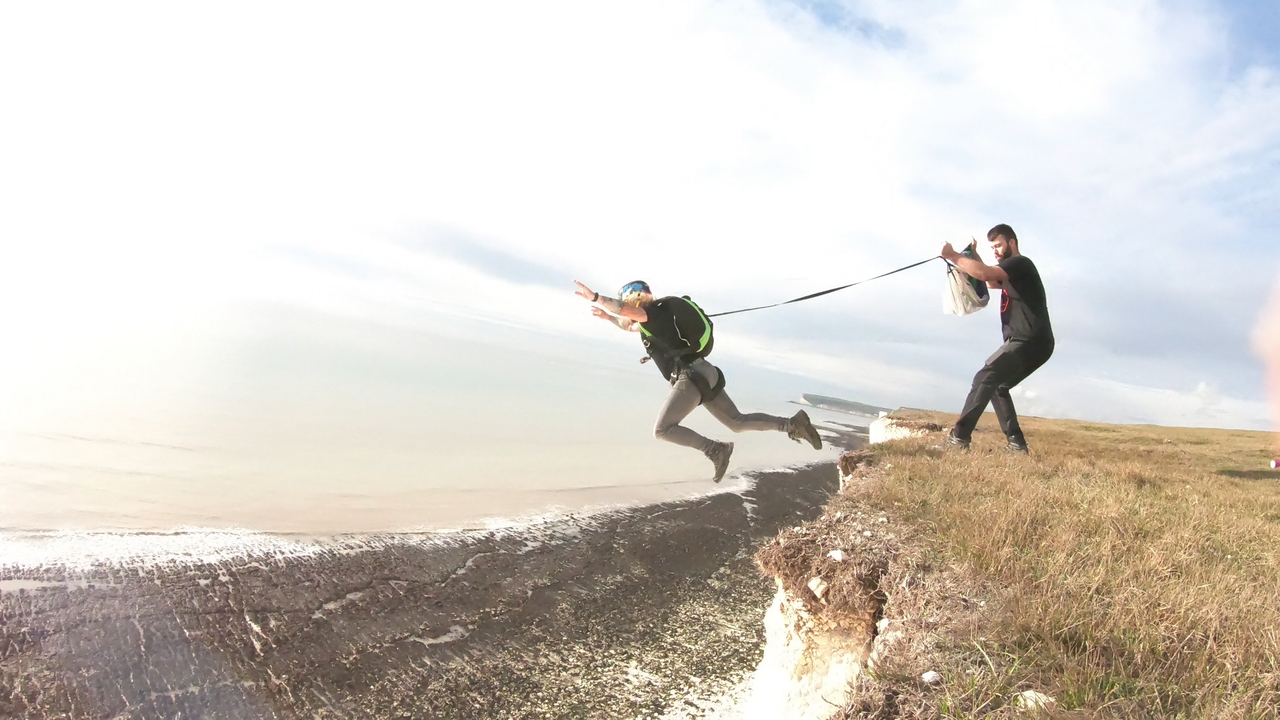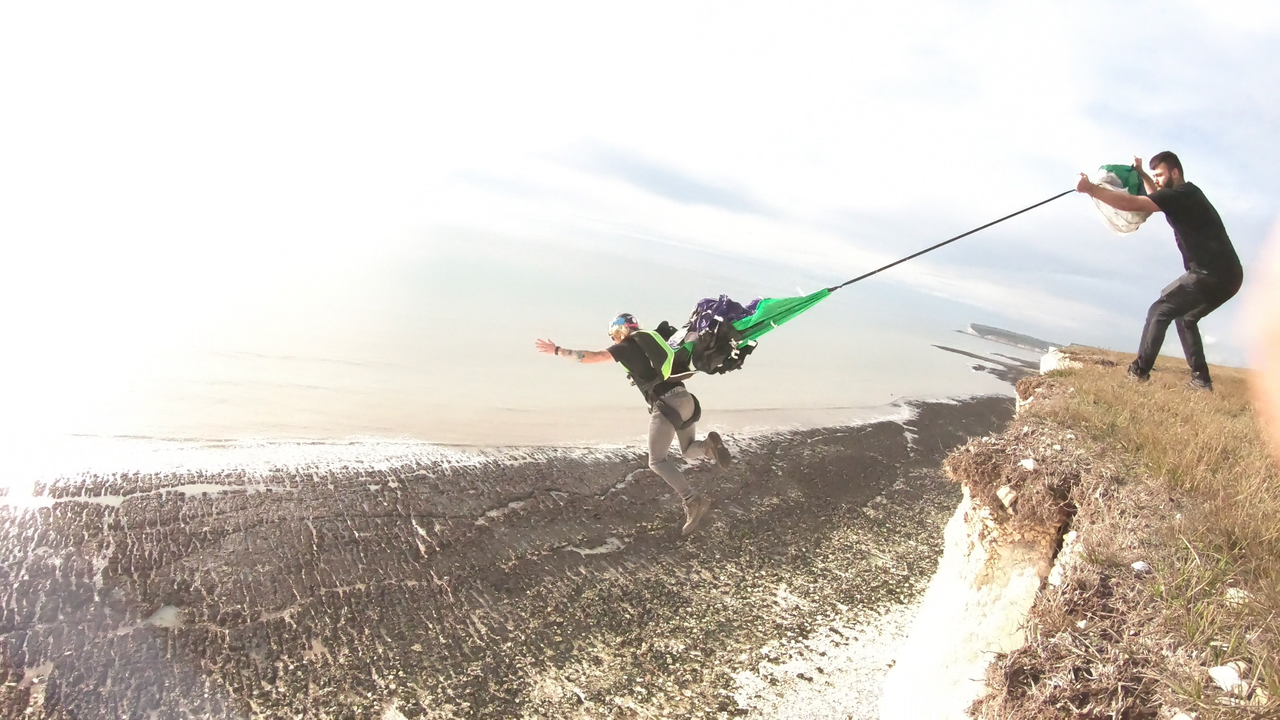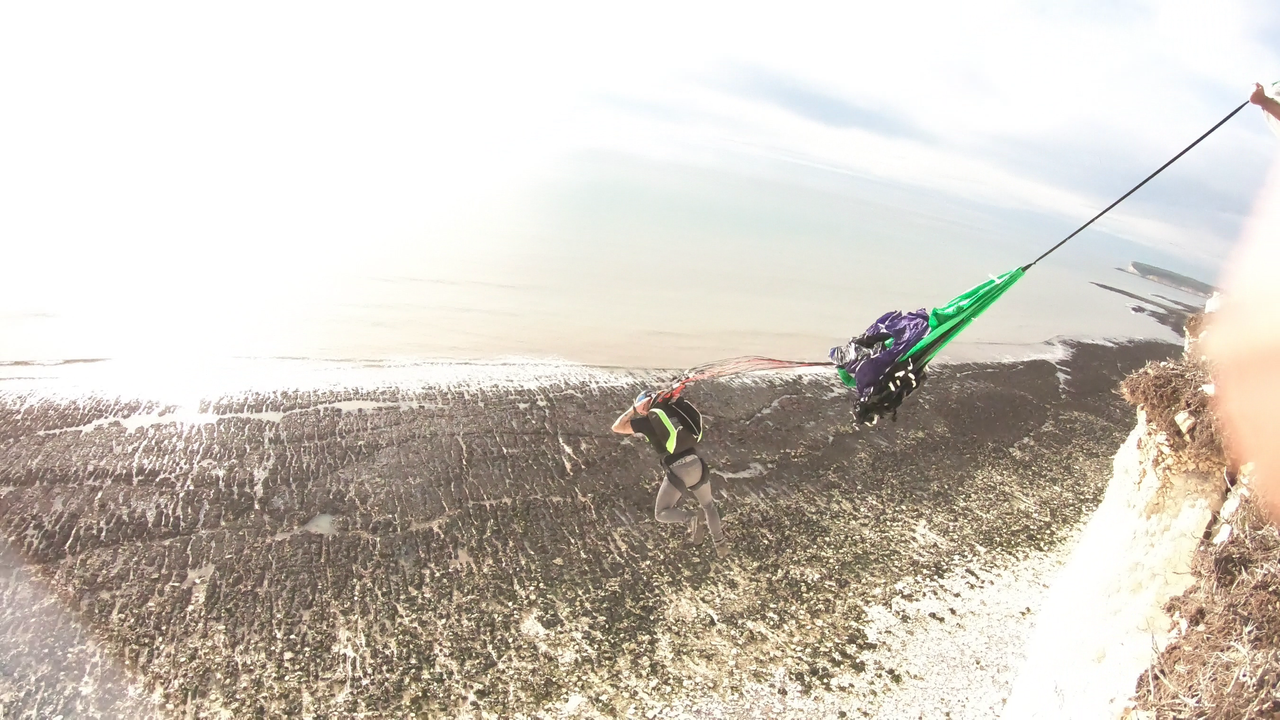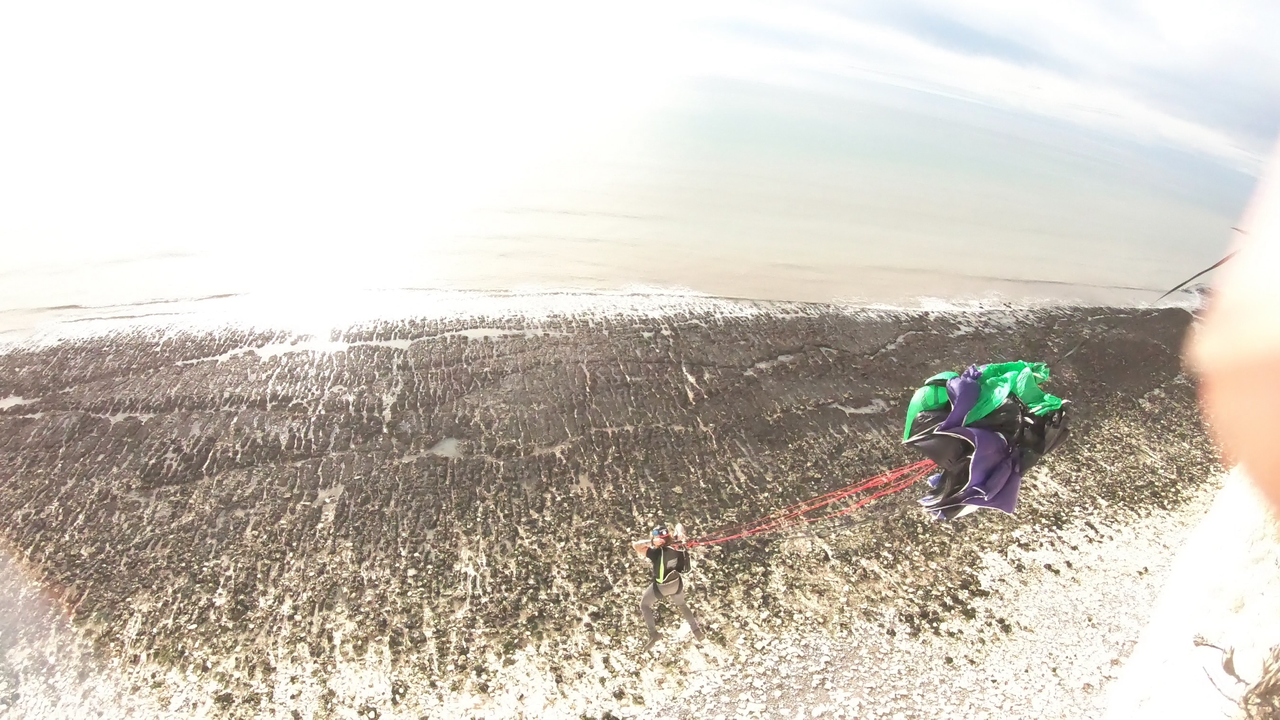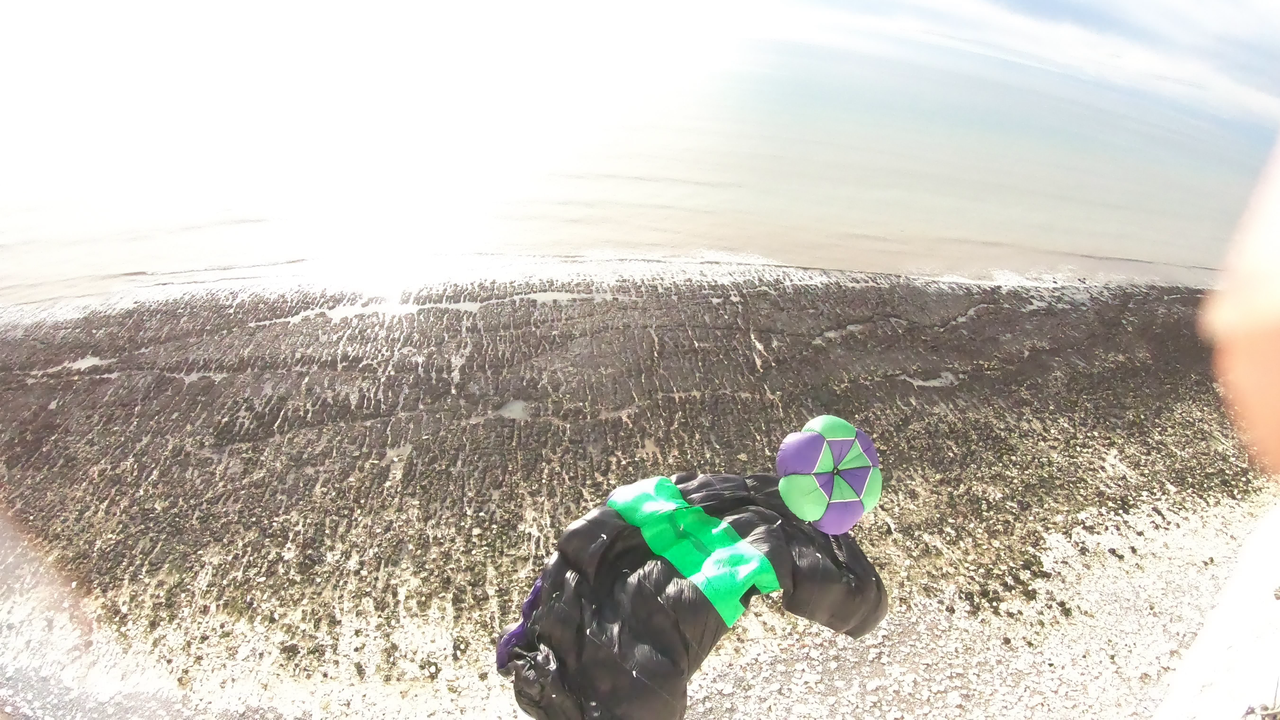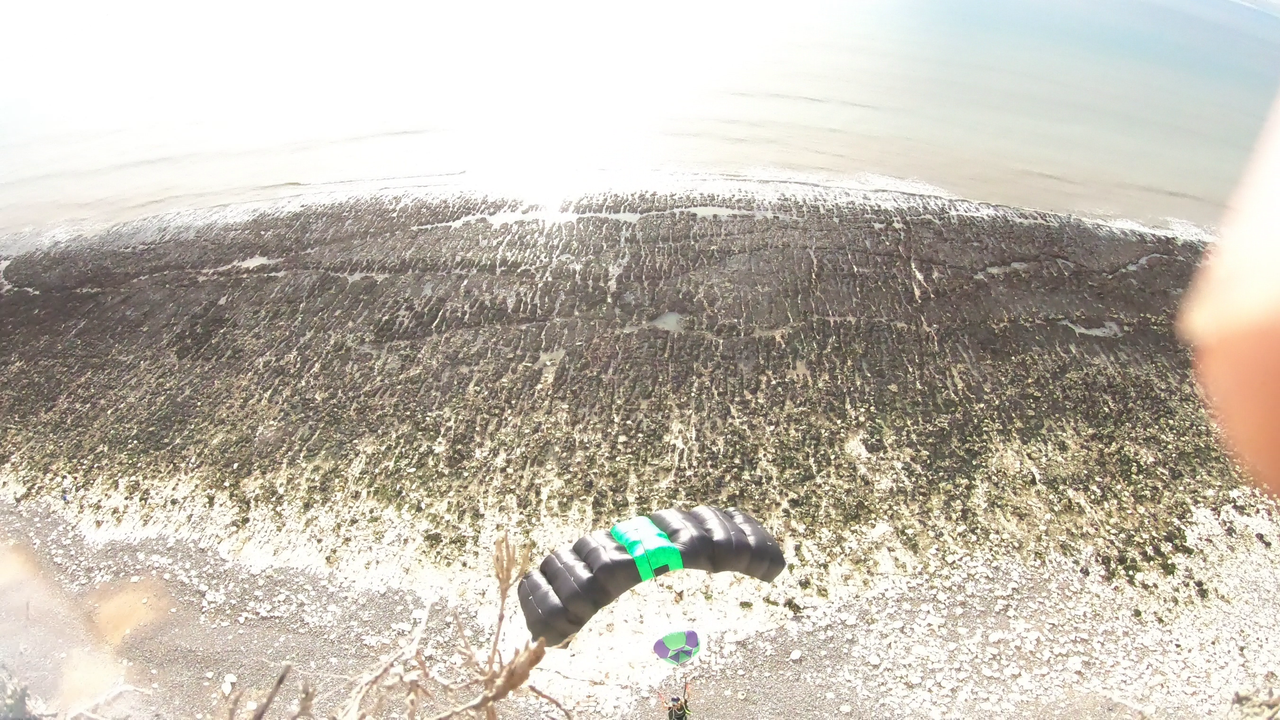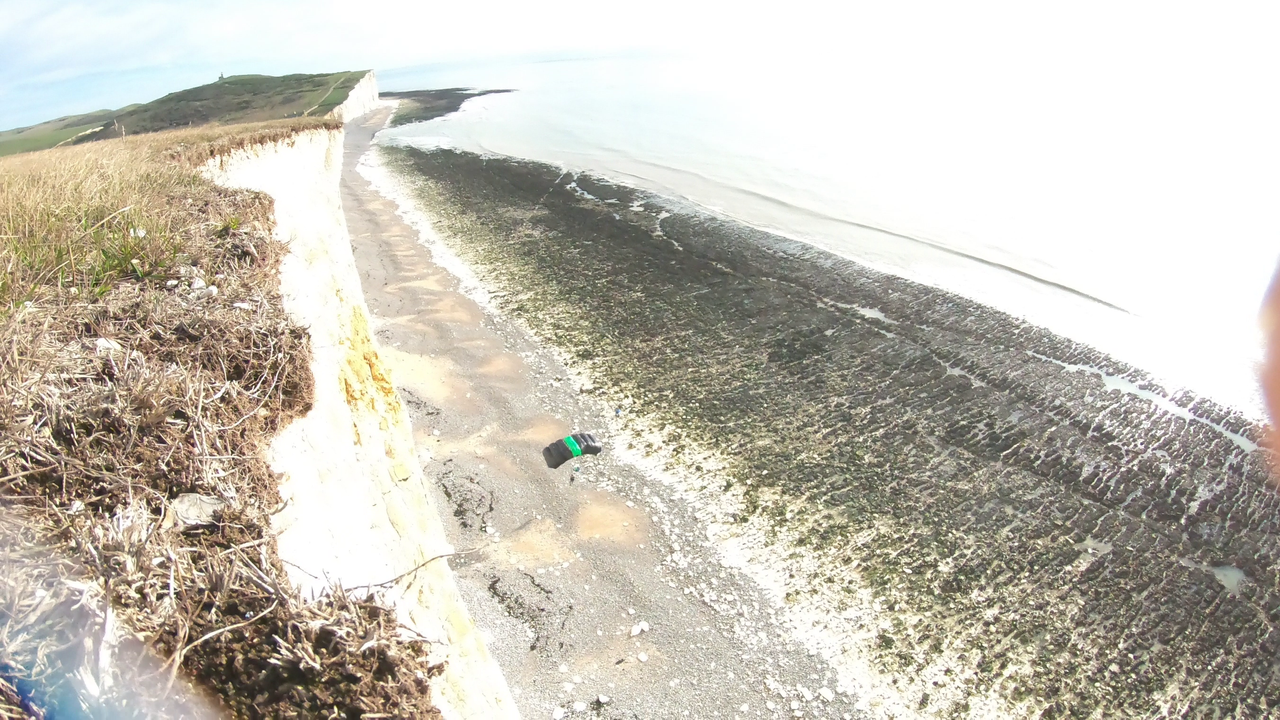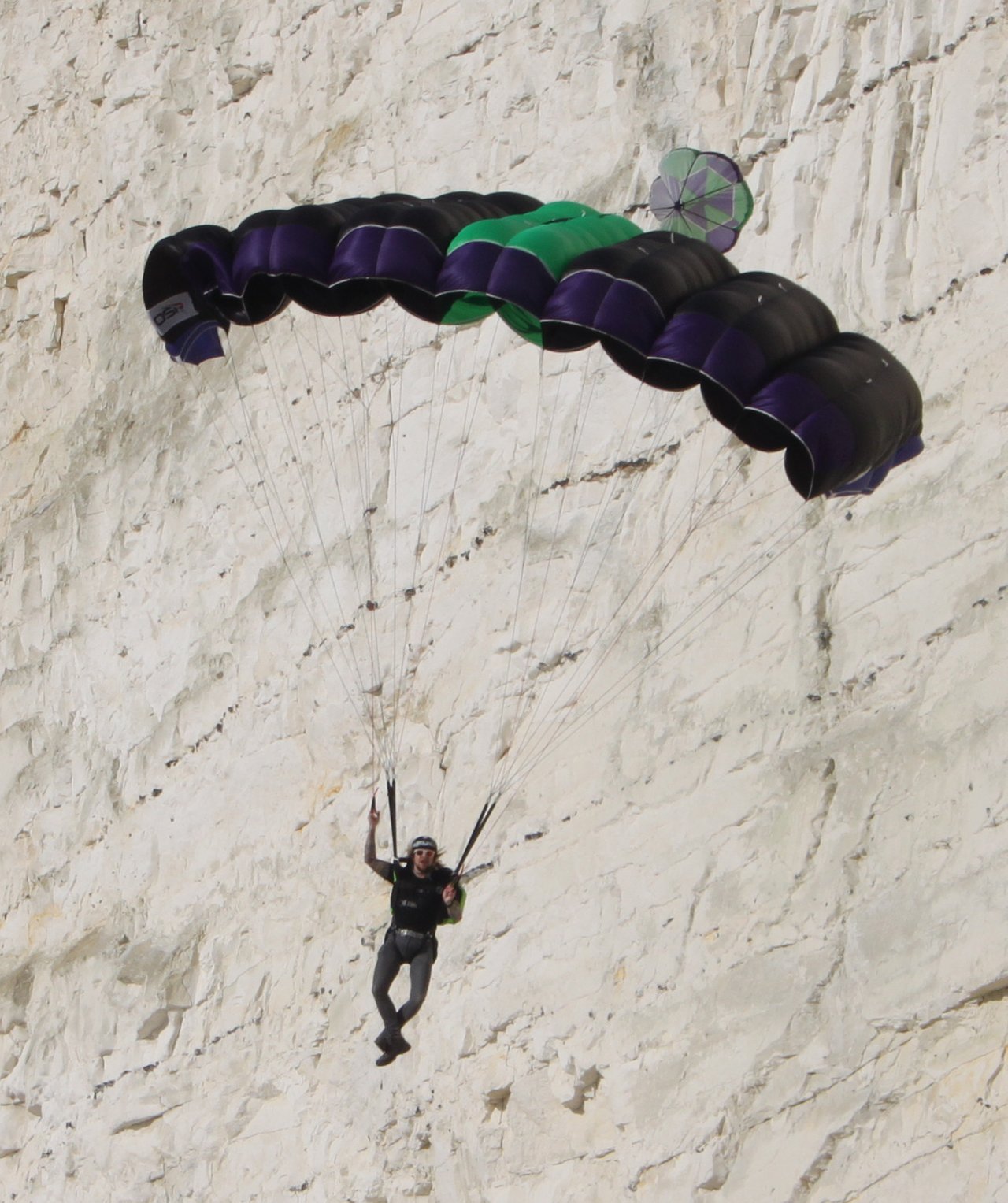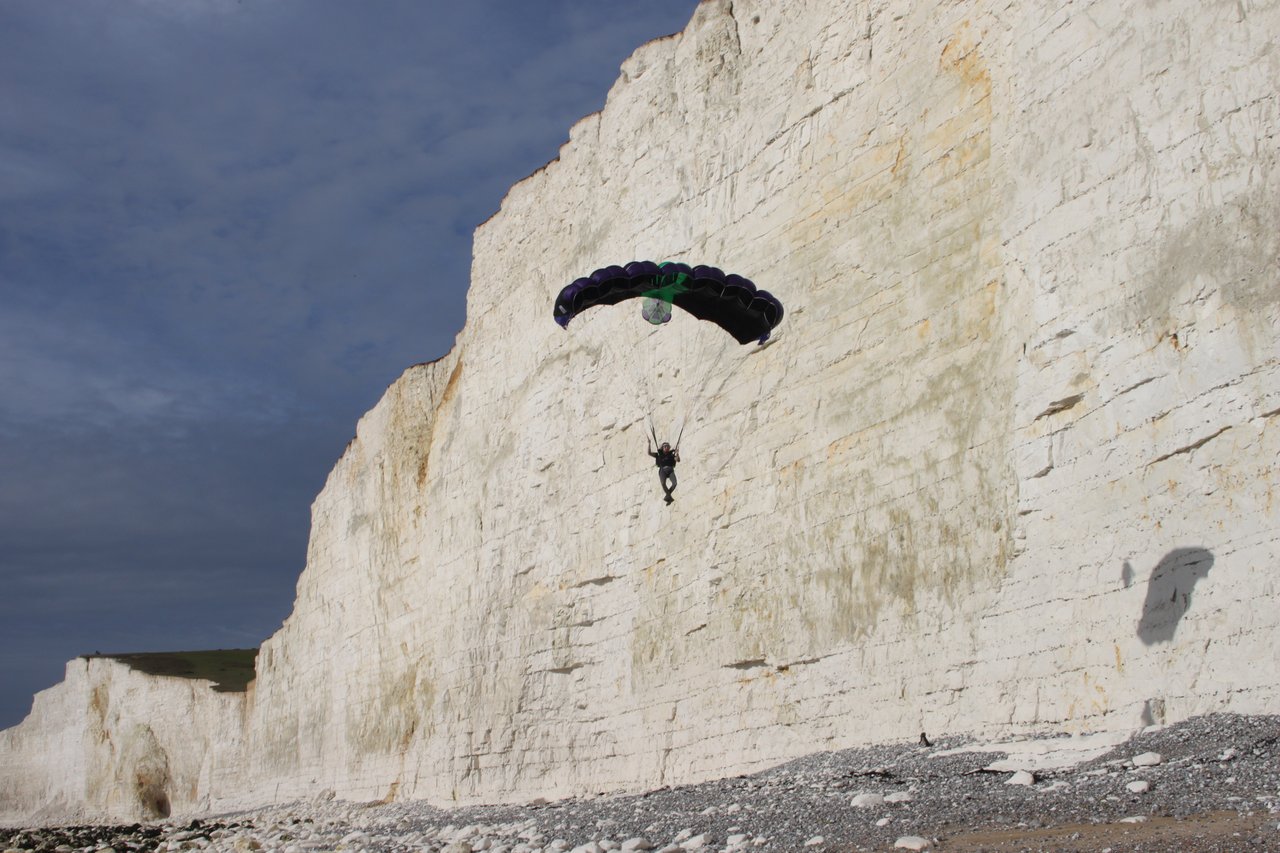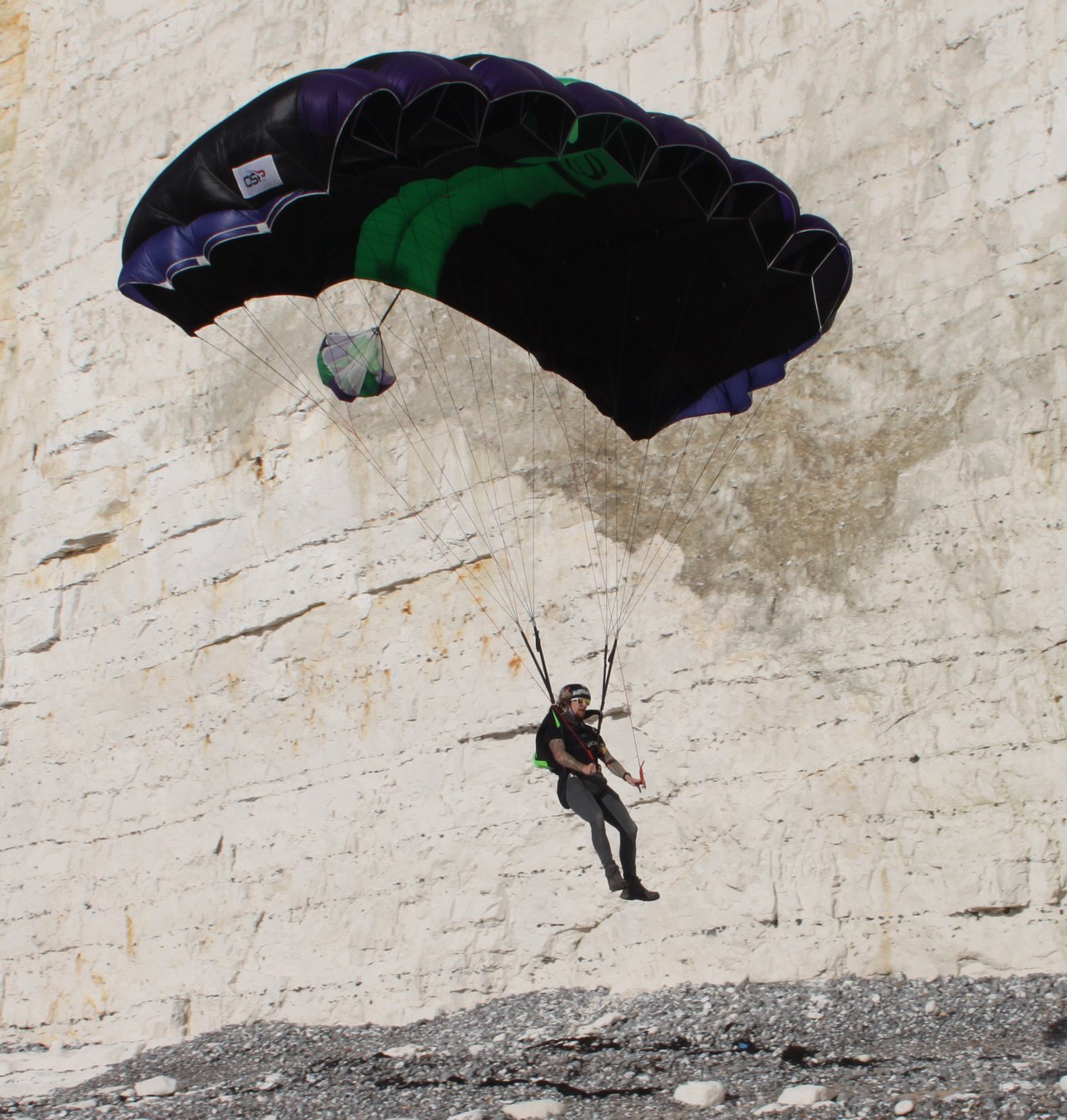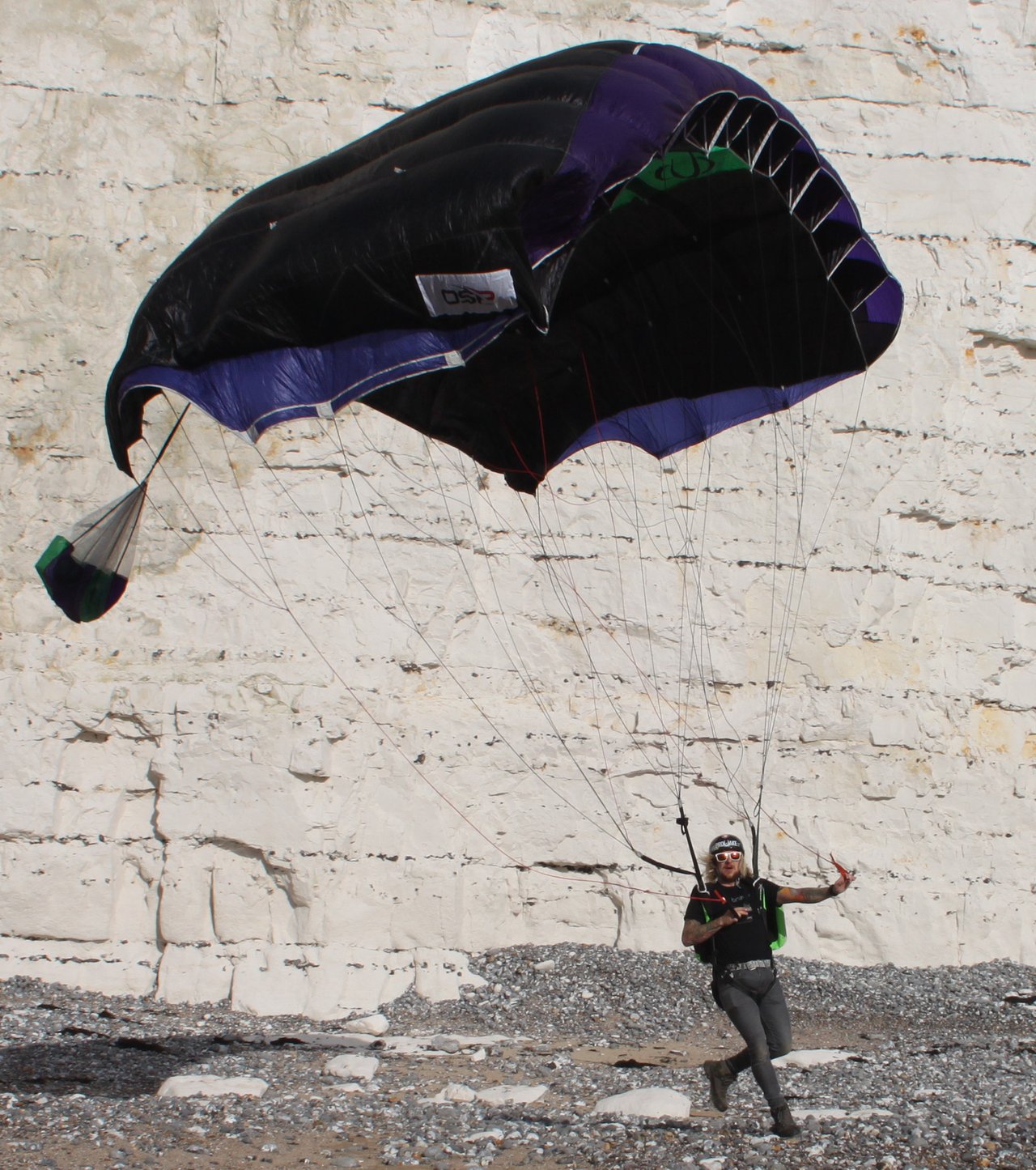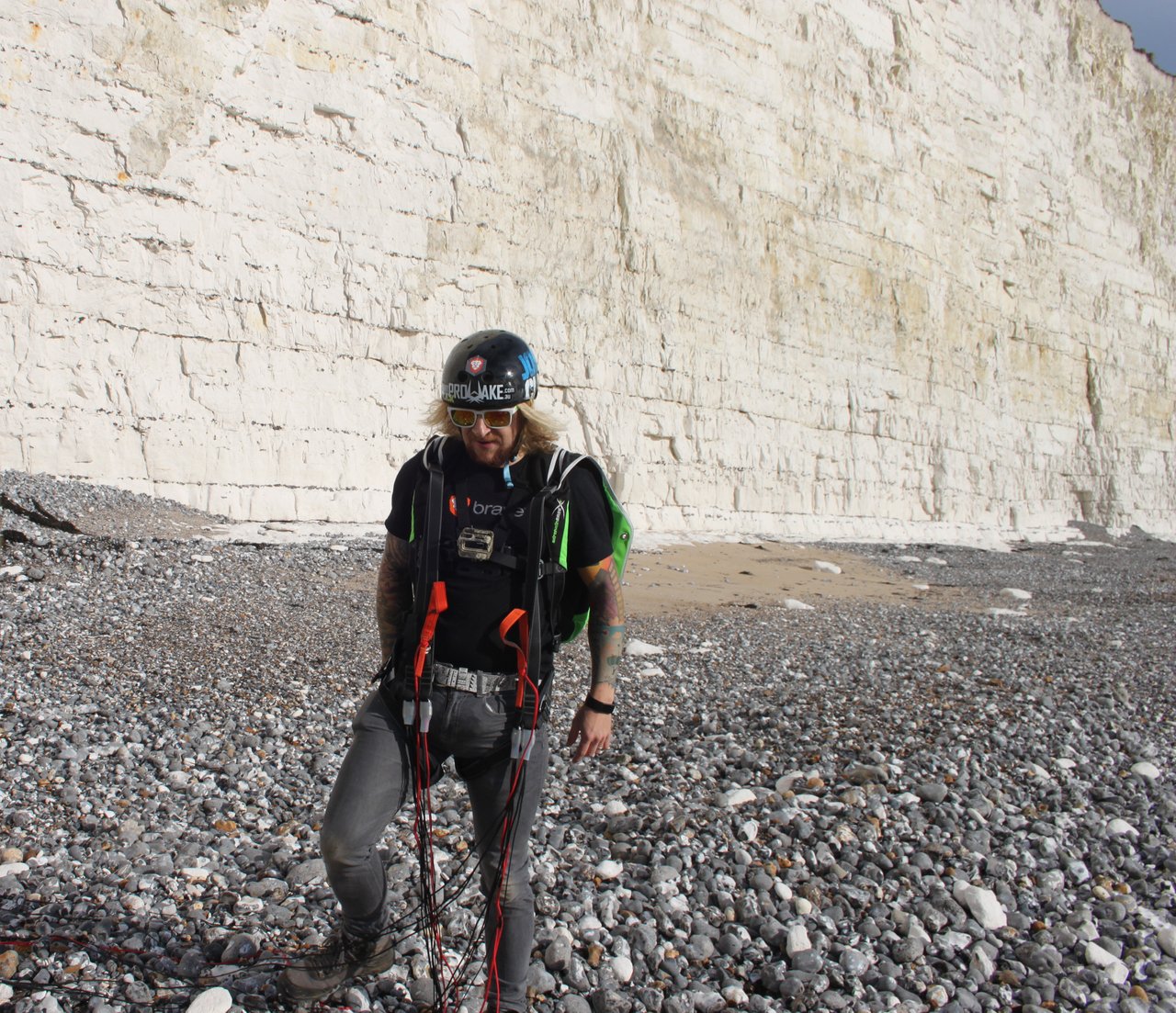 Post jump 'we are alive' high fives!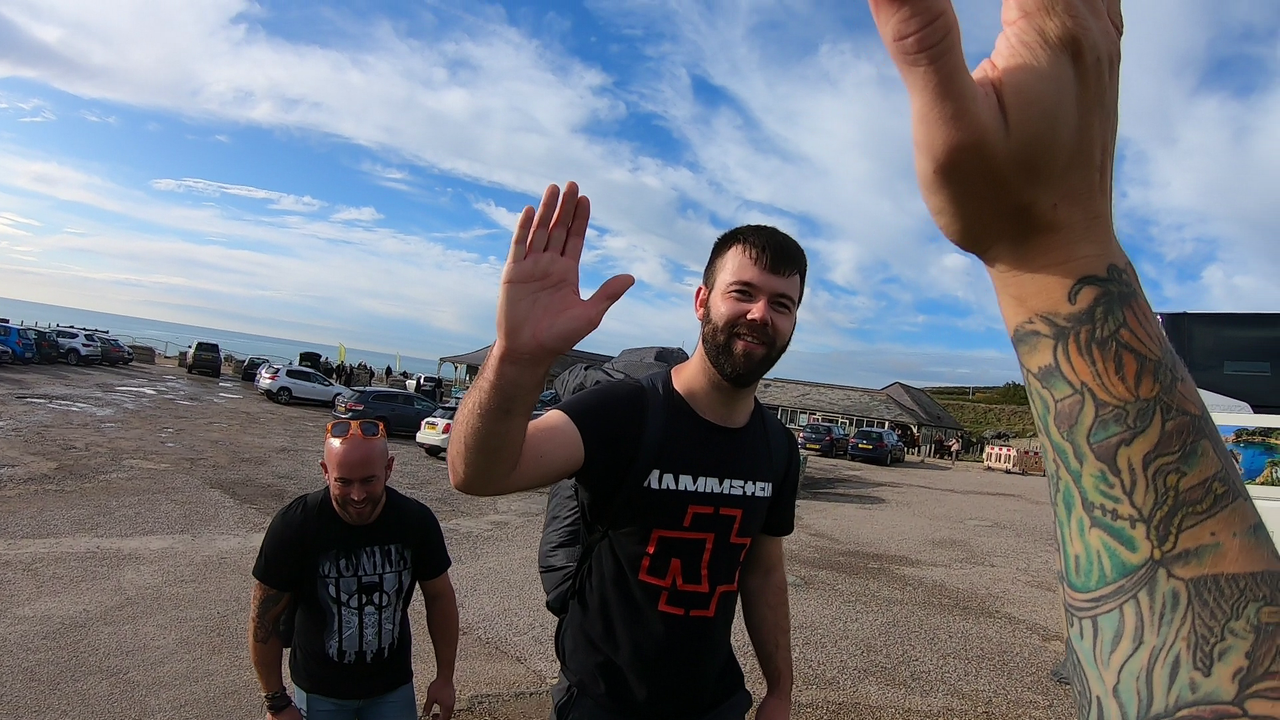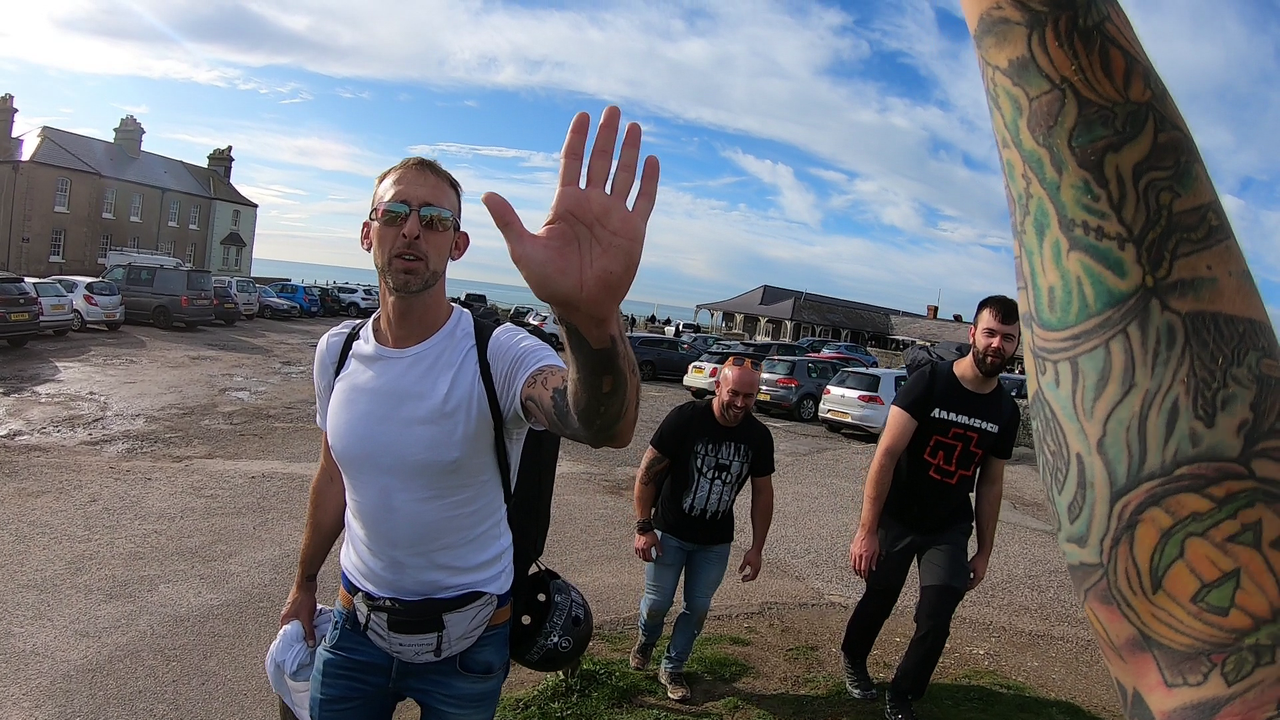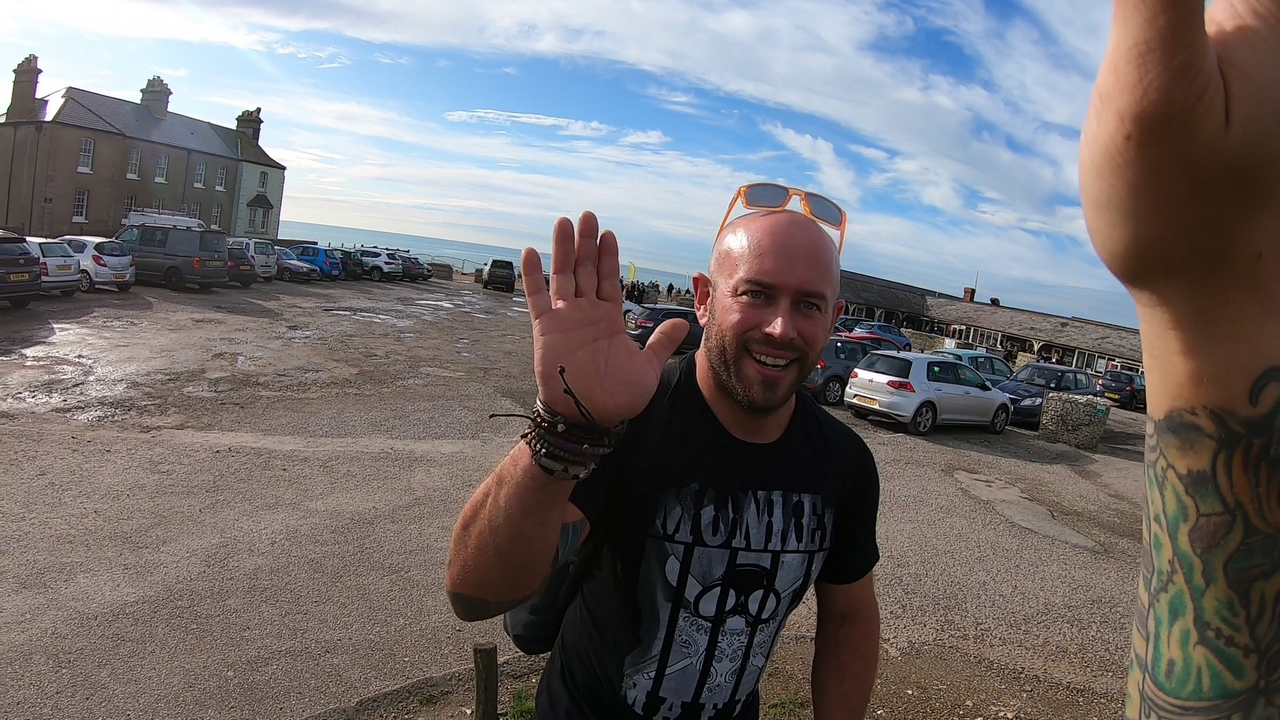 Amazing Wednesday it was. Its making memories, these are the times!!! I am 38 so probably not going to get any better than this, so want to enjoy these FREE times with my friends :-)
Thanks for reading! I love you!
I AM NOT A BASE JUMPING INSTRUCTOR. IT IS FOR ENTERTAINMENT PURPOSES ONLY. DO NOT GO AND ATTEMPT TO CLIMB A CLIFF, LET ALONE JUMP OFF ONE BECAUSE YOU SAW MY POST.
@curie @steemit
#freefall #terminalvelocity #skydiving #basejumper #skydiver #frothing #fullfroth #frother #adventure #life #adrenaline #extremesports #adrenalinesports #gopro #travel #rockon #summereveryday #summer #sliderdown #subterminal #base #basejumping #basejump #europe #gonthrow #321cya #seeya #nightbase #nightbasejump #fullsend #basehouse #thebasehouse #rcanebasejump #atair #adrenalinbase #osp #lifeisforliving #vanlife #lifesforliving #lowcliff #earth #beachyhead #sevensisters #birlinggap