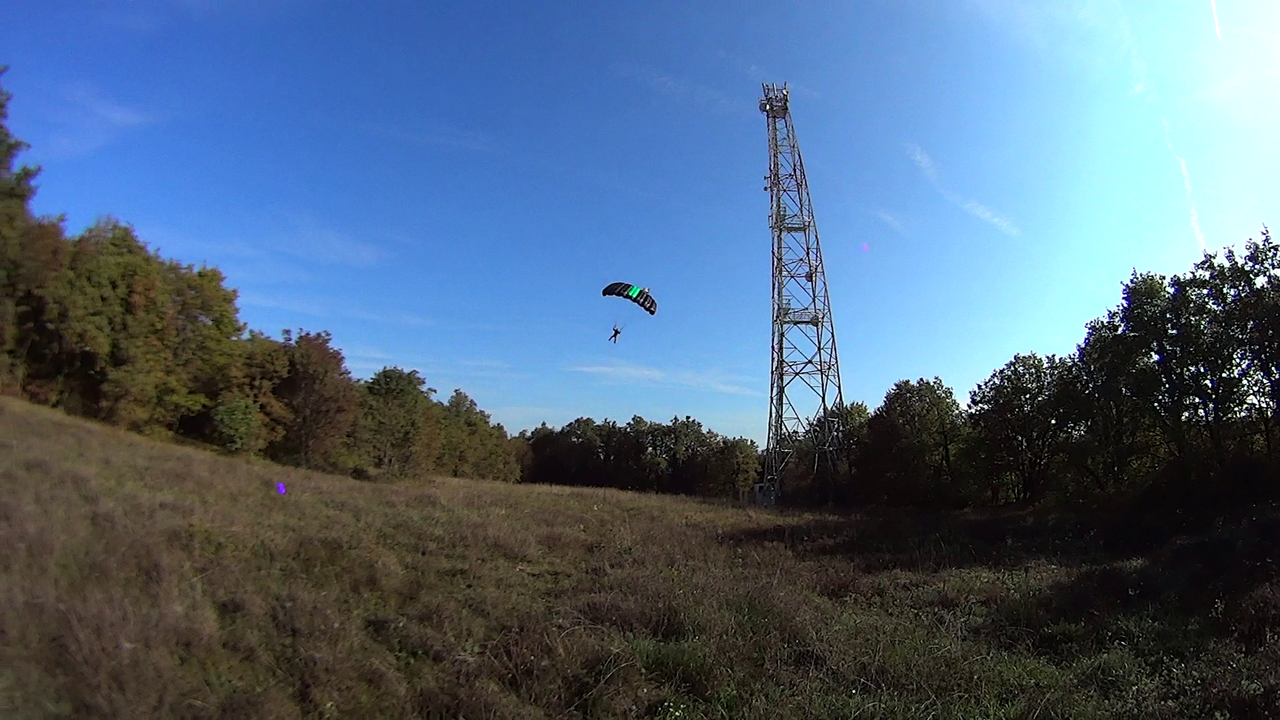 We wet on the hunt for some jumpable objects while driving through Southern Europe , and we found this little gem tucked away.
Free standing so no guy ropes to worry about, although it is only 45m tall, which comes with its own set of worries haha.
Where I chose to jump from (exit) was only 42 metres high. The very top was a bit whispy and exposed and I didnt feel comfortable exiting from there, even if it did buy me a couple of extra metres.
Climbing the vertical ladder (with the Joker underneath me).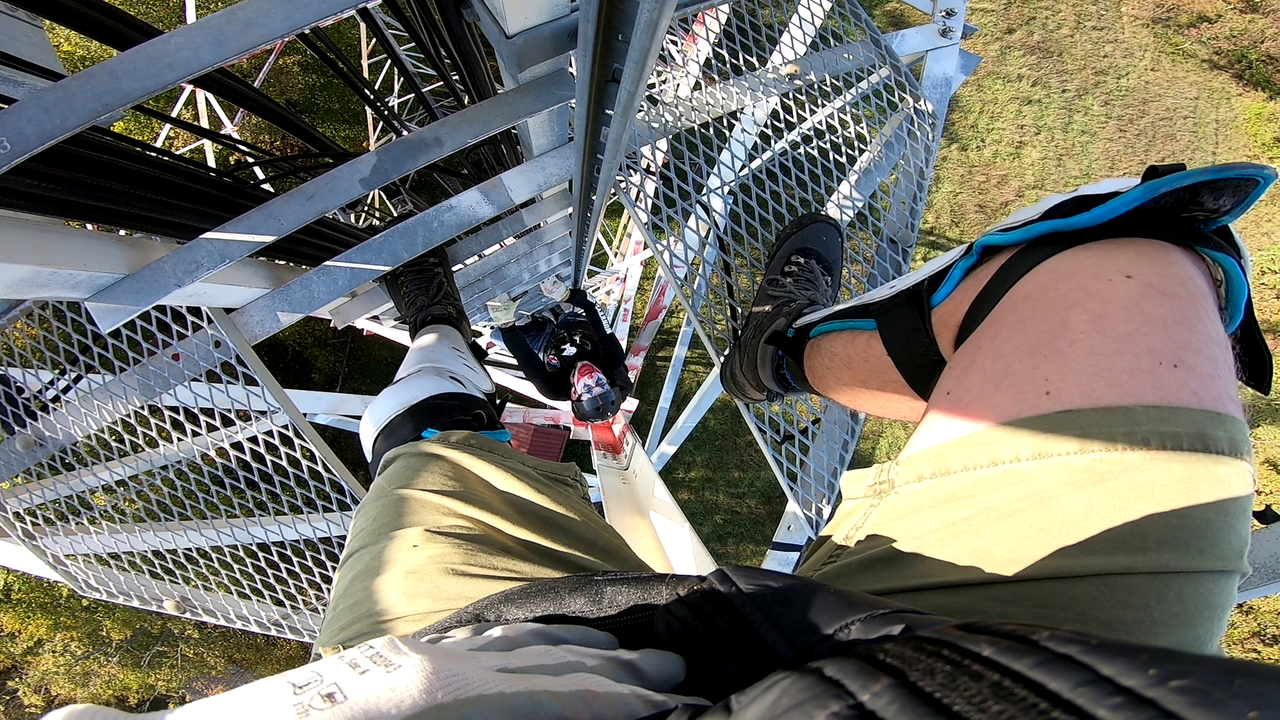 The climb does leave you exposed a bit as there was no back scratcher, but there were platforms every now and again so you can stop if needed. Or to take some photos...basejumpers love to show off.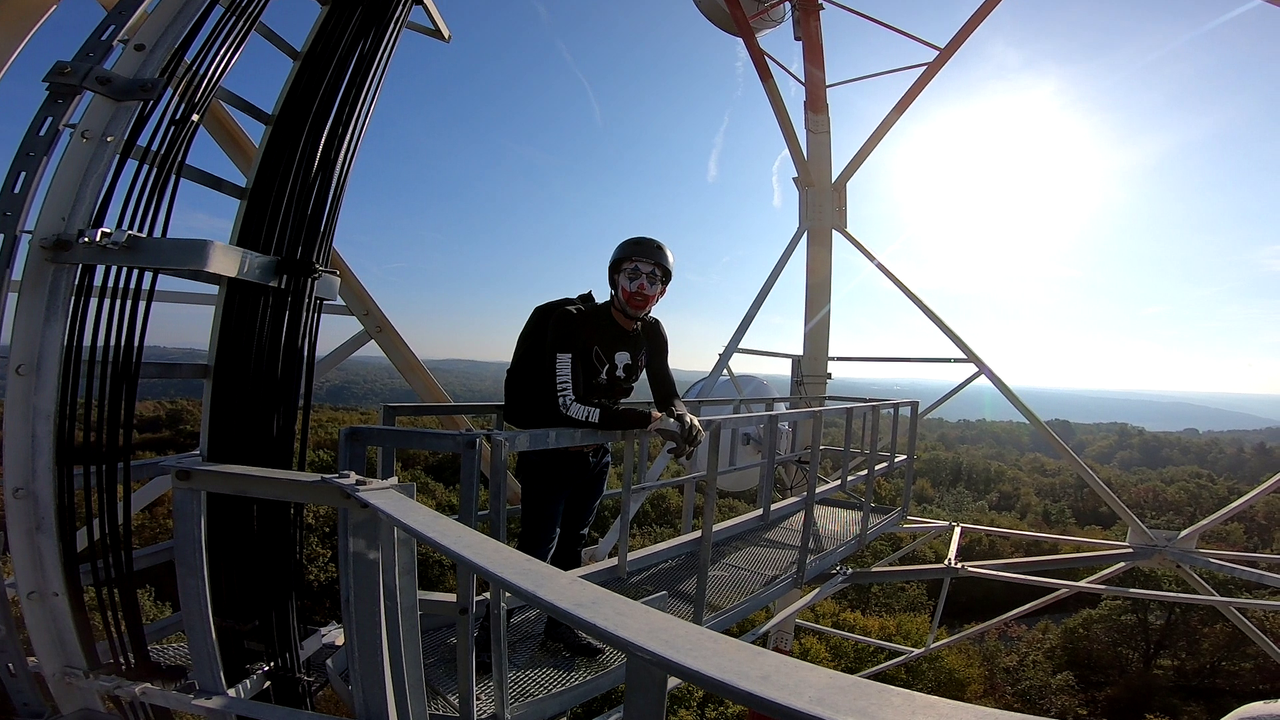 Once we got up the top, the others decided not to make the base jump. A few factors, the awkwardness of having to get outside the mast and in position to exit (it was fucking tight to be fair), and the immediate toggle input required upon opening, to ensure you don't end up in the tree ahead.
The landing area was very tight, trees everywhere, pretty unforgiving in the event of an off heading to the right.
I decided I was comfortable making the base jump, so I went ahead and jumped. I have jumped a few objects of similar height so felt ok with that, and I was also happy that my reactions would be quick enough to unstow my toggles and make a left turn quick enough.
Due to how low this object is, I chose a static line configuration, which worked beautifully and gave me the perfect on-heading opening I needed.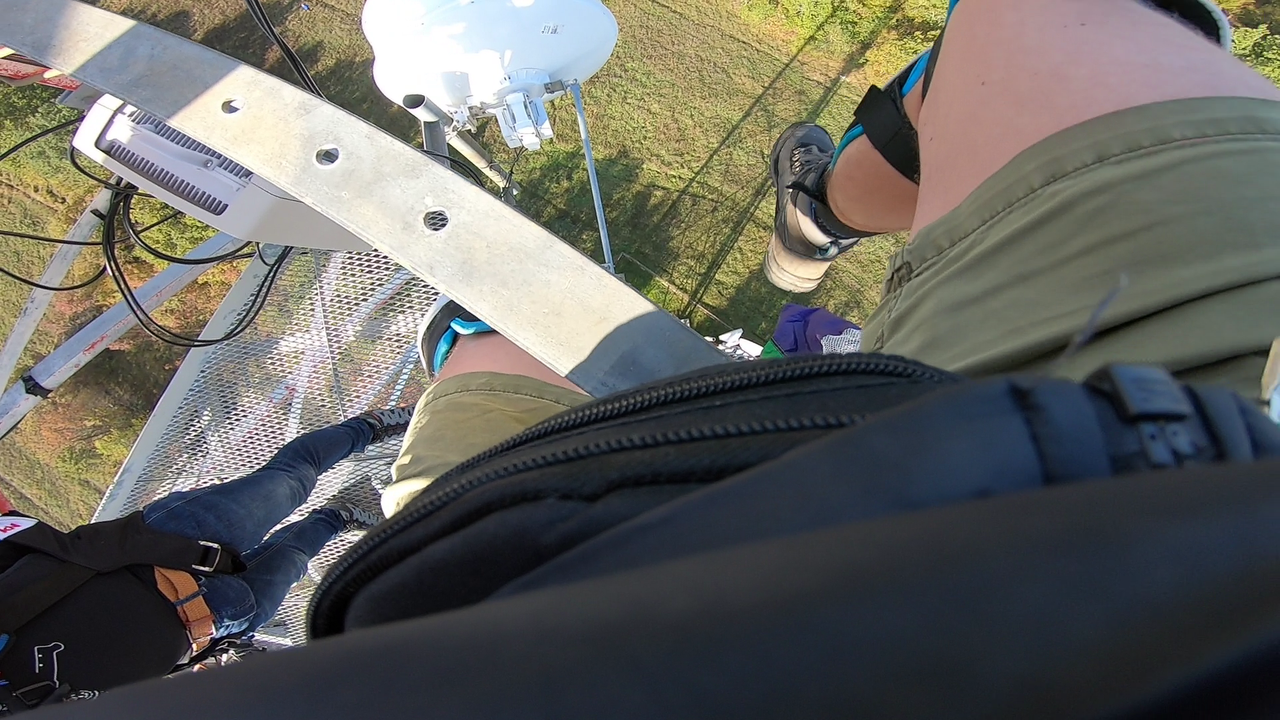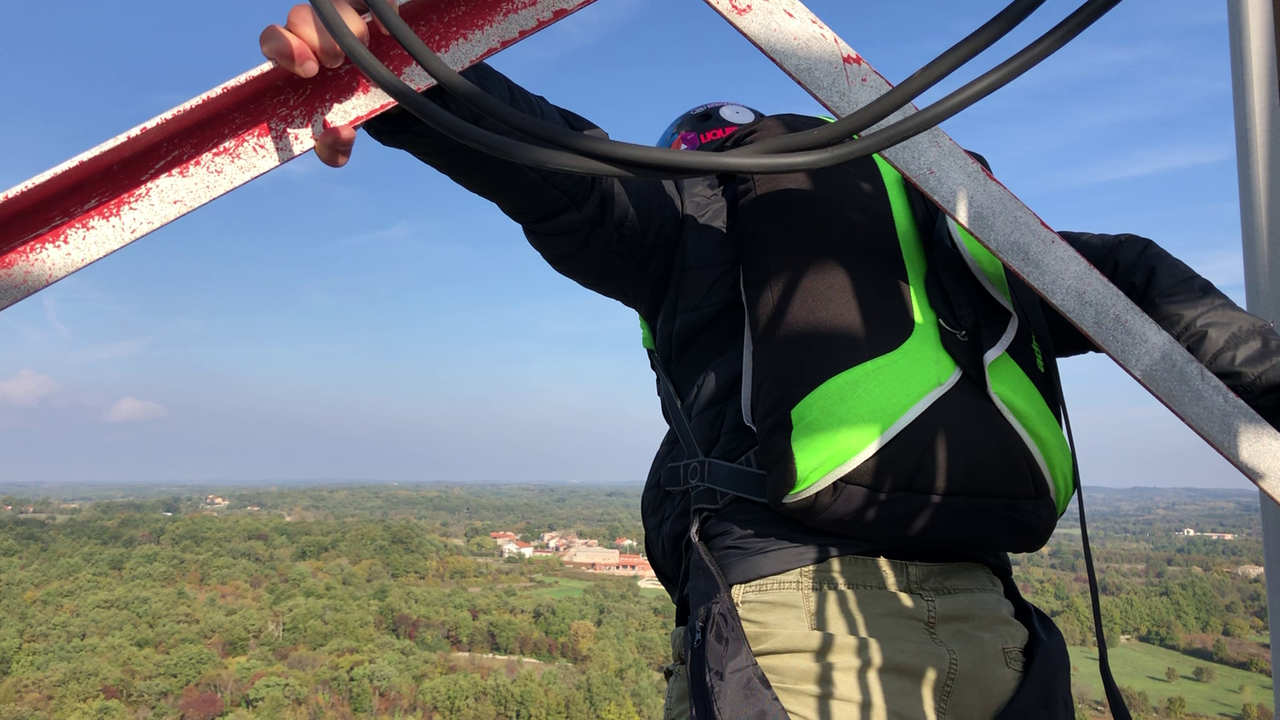 While the view was nice, I wanted to get off this thing pretty quick, believe it or not, I'm not great with heights.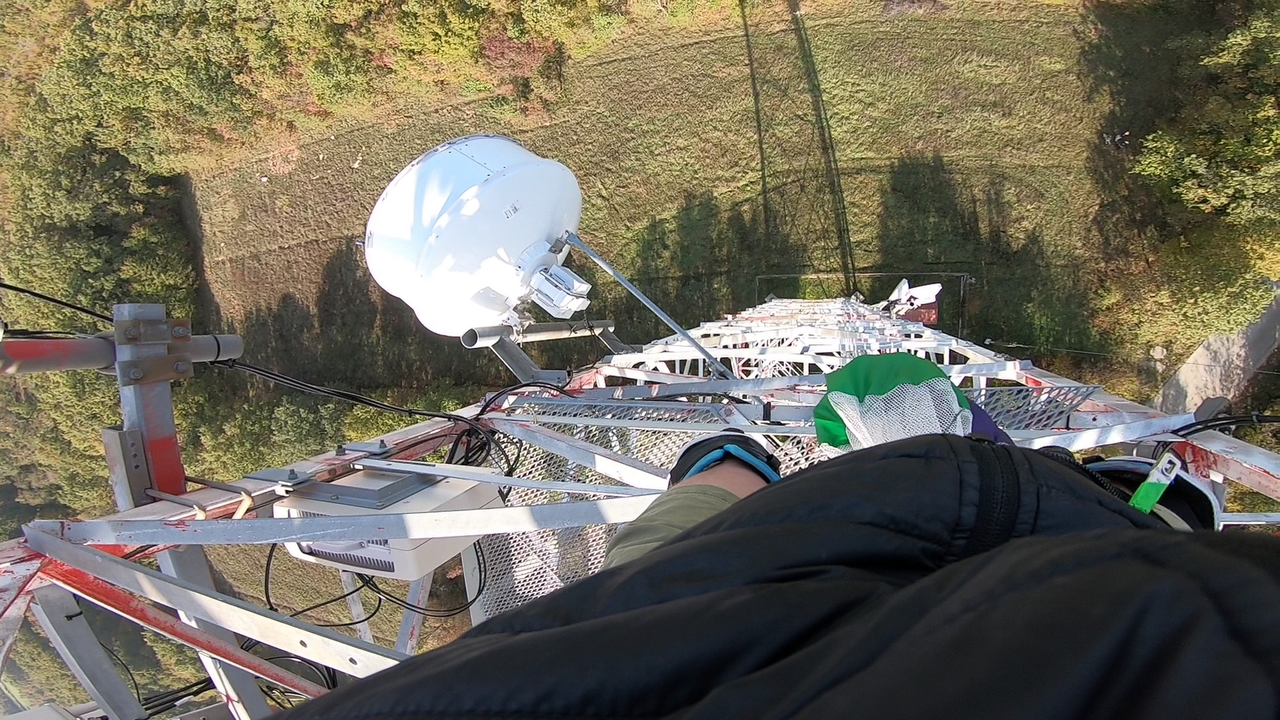 3, 2, 1 see ya!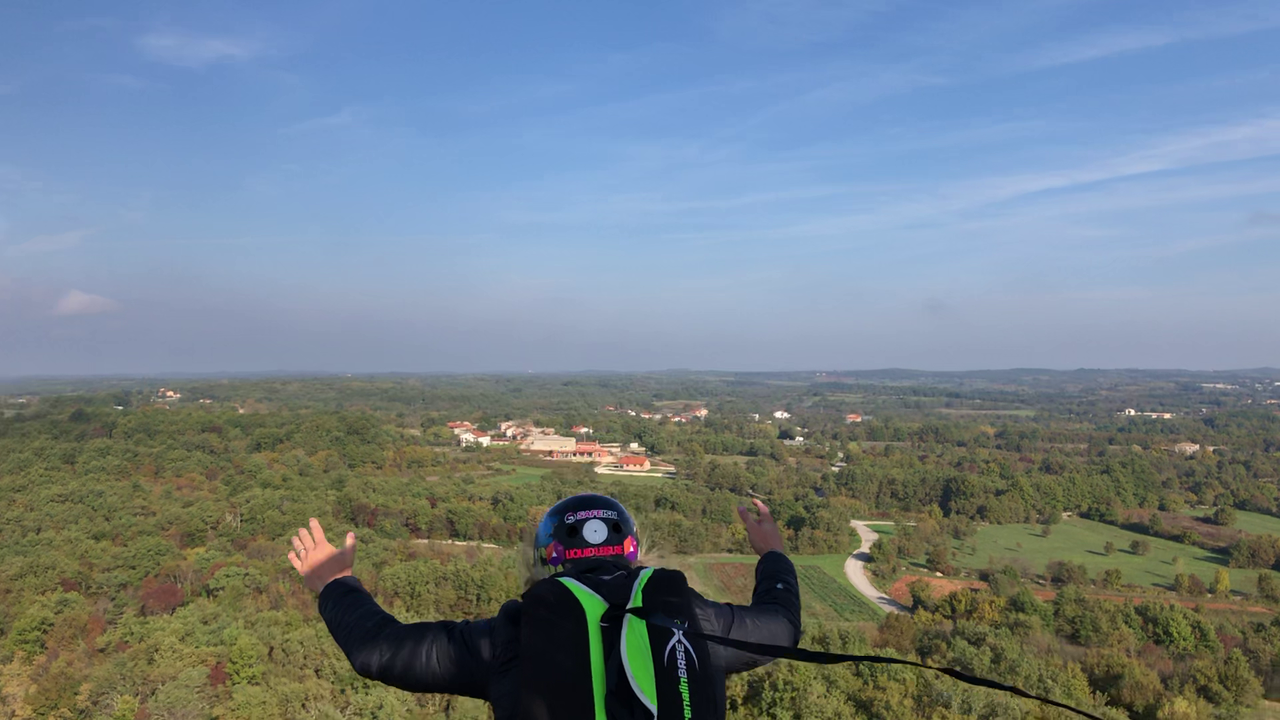 So I got the on-heading opening and went straight for my toggles, unstowed them and instantly stab on the left otherwise I'll be in the trees.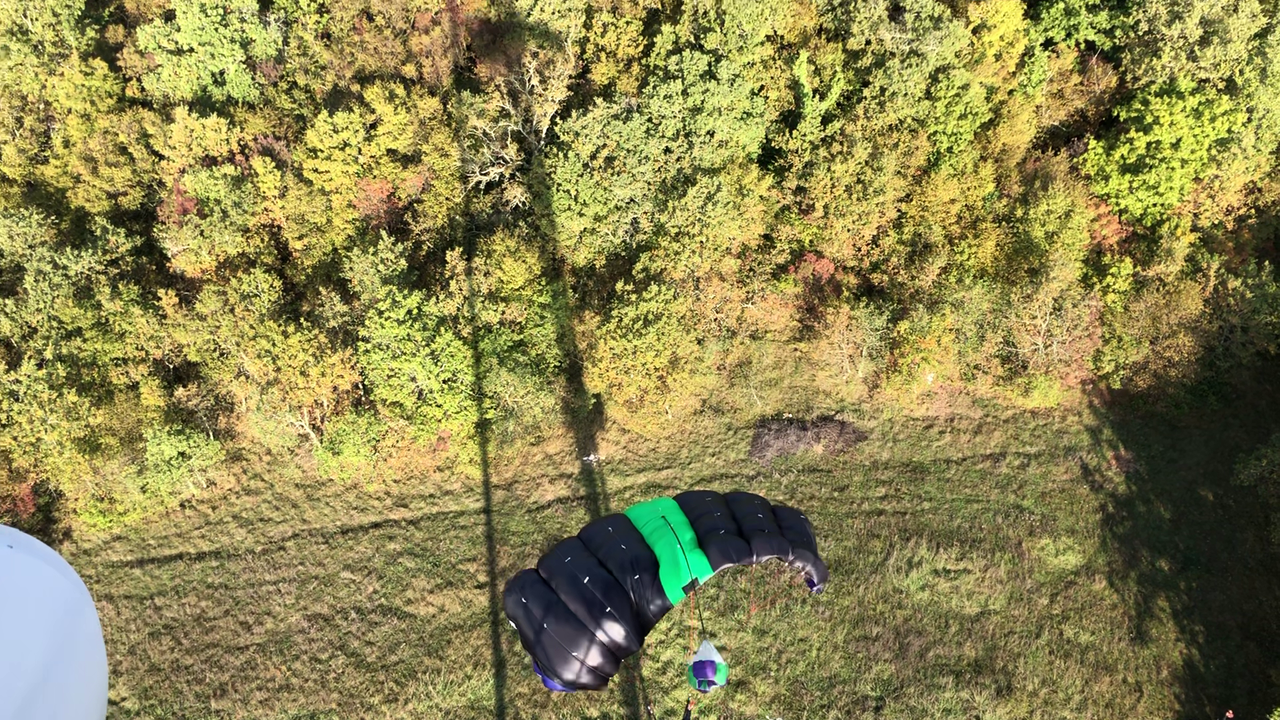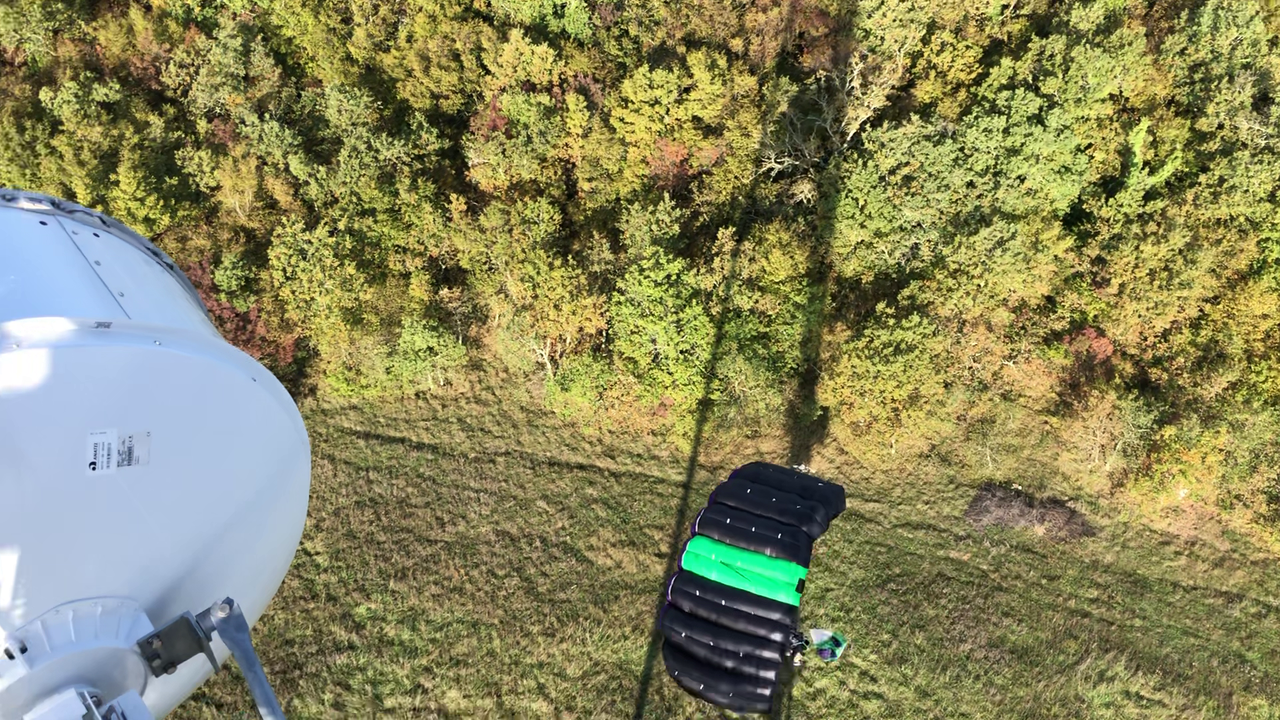 Boom! No trauma kit needed today :-)
Thanks for reading guys, I love ya!
I AM NOT A BASE JUMPING INSTRUCTOR. IT IS FOR ENTERTAINMENT PURPOSES ONLY. DO NOT GO AND ATTEMPT TO CLIMB A MAST OR ANTENNA, LET ALONE JUMP OFF ONE BECAUSE YOU SAW MY POST.
@curie @steemit
#freefall #terminalvelocity #skydiving #basejumper #skydiver #frothing #fullfroth #frother #adventure #life #adrenaline #extremesports #adrenalinesports #gopro #travel #rockon #summereveryday #summer #sliderdown #subterminal #base #basejumping #basejump #europe #gonthrow #321cya #seeya #nightbase #nightbasejump #fullsend #basehouse #thebasehouse #rcanebasejump #atair #adrenalinbase #osp #lifeisforliving #vanlife #lifesforliving #antenna #mast