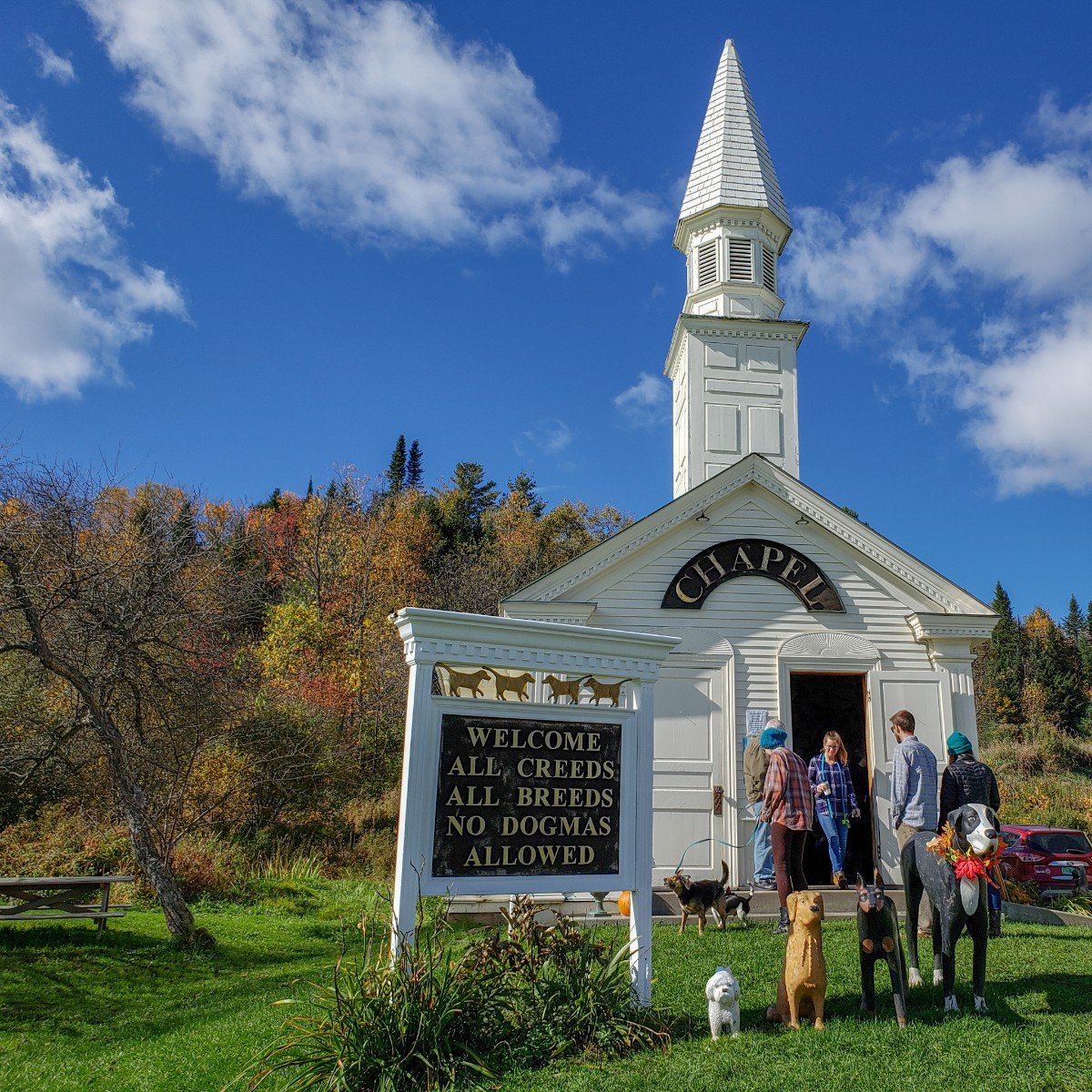 ---
Tucked away in the hills of Saint Johnsbury Vermont is the world famous Dog Mountain. @dreemit and I took our Pitbull Lucy there to represent. She had an amazing time playing with all the dogs.
From Tripadvisor:
"Dog Mountain is a nonprofit set on 150 acres on a private mountain top spot in St. Johnsbury, Vermont. The grounds are open from dawn til dusk to people and their dogs. Artist Stephen Huneck and his wife, Gwen, bought the property in 1995. They turned the barn into studio space. After Stephen's unique visionary experience, the world famous Dog Chapel was built. The unspoiled haven is covered with hiking trails and dog ponds. Wildflowers abound in the summer and snow-shoeing is a favorite activity in the winter. Year after year, the Dog Chapel and the Stephen Huneck Gallery get more and more visitors from all over the world. Leashes are optional on Dog Mountain. Dogs are not just welcome here, they are cherished! Dogs are free to run, play, swim and, best of all, meet other dogs! It's great to hear from travelling visitors and local residents alike how much Dog Mountain means to them and their dogs."
If you and your pooch are ever in the area, go make a visit. Your pup will love you for it!
---

---