On my Travels through Canada I had a chance to visit some breathtaking places.
This country is filled with amazing nature, with so many beautiful lakes and rivers, wild animals and lovely and friendly people.
On one of those travels we had a chance to visit this unique place called Stawamus Chief Provincial Park, located in the town of Squamish, British Columbia, Canada.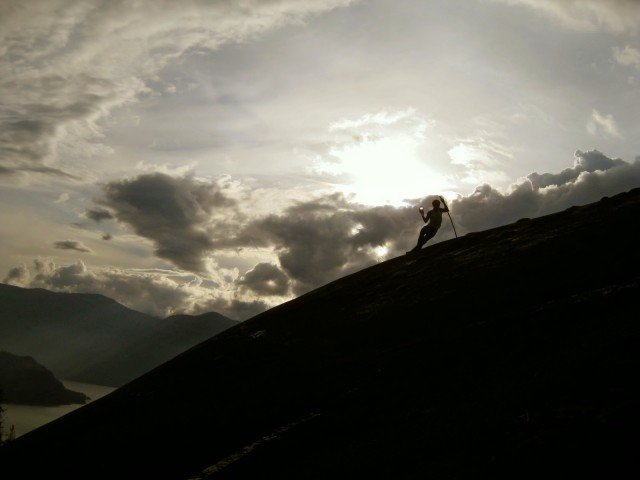 The hill overlooking the howe sound
It is a home of The Squamish people, the indigenous people whose homeland includes the present day area of Squamish, British Columbia.
The National Park located in the south of the town, hosts the "The Stawamus Chief", (officially "Stawamus Chief Mountain"), it is a granite dome that towers over 700 m above the waters of nearby lake (a Howe Sound to be more precise).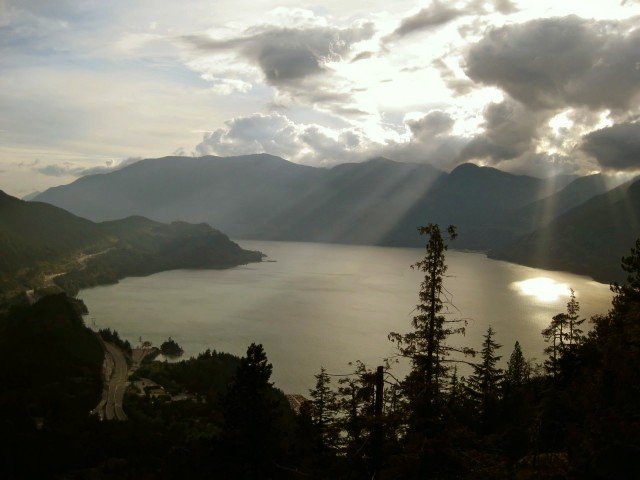 And It is often called the "second largest granite monolith in the world". The local indigenous consider the Chief to be a place of high spiritual importance...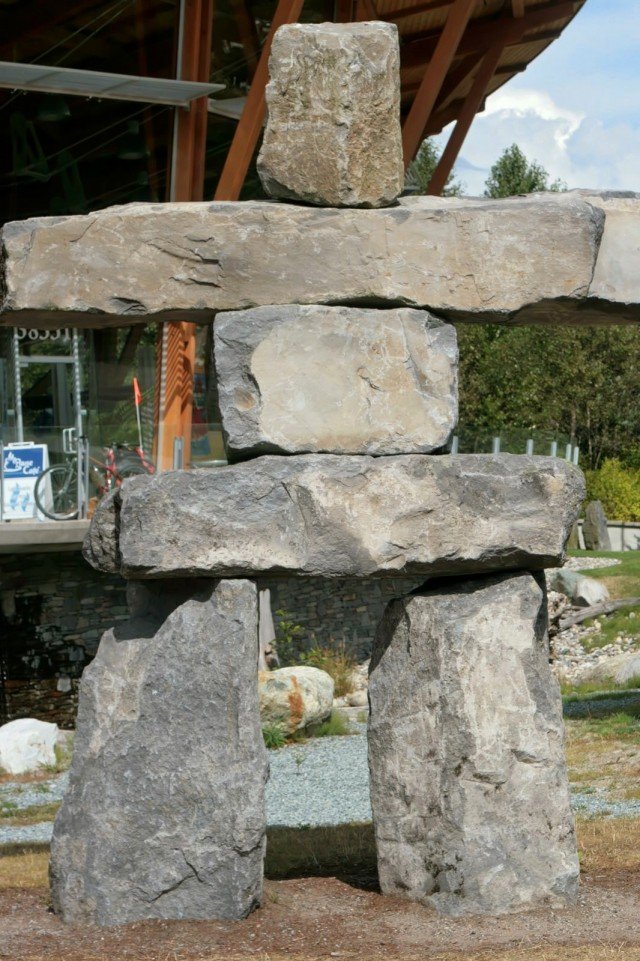 Due to the high mountain peaks in the area, the National Park offers many attraction for the brave climbers, but for us a few hours hike to the closest peak was more then enough.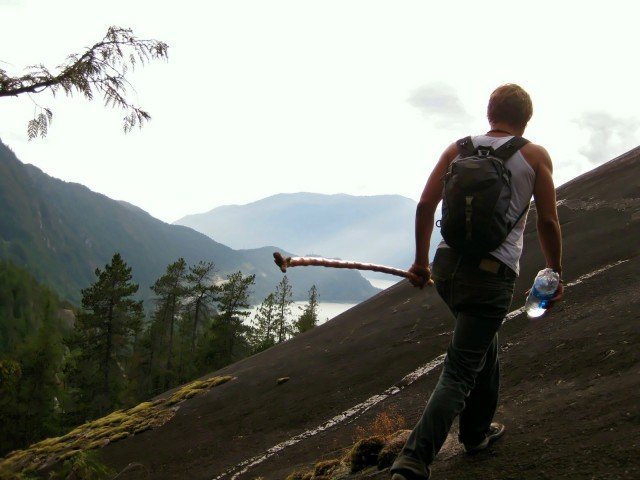 The walking stick was quite helpful during the climb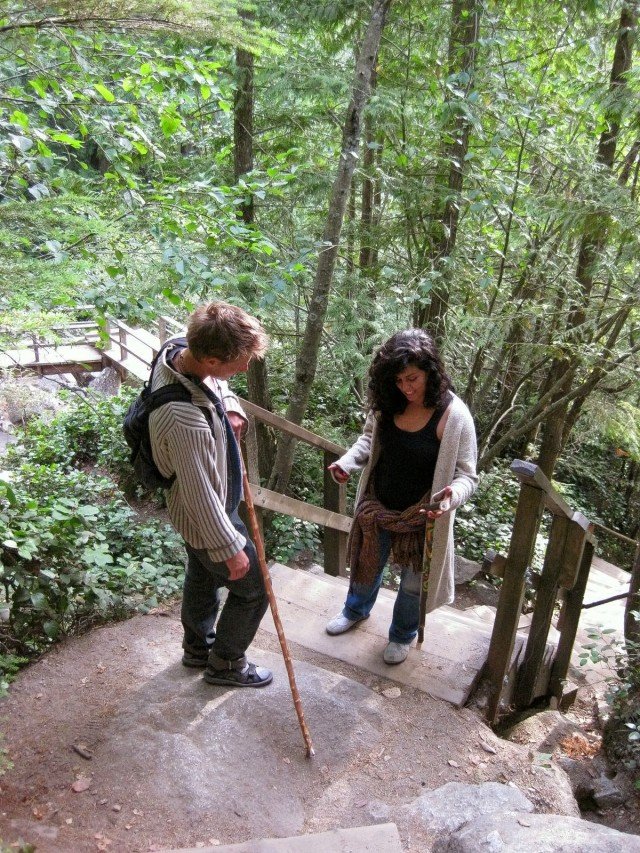 My dear Suzy...I am happy to help her any time
So join us on this beautiful afternoon hike with friends and family, I hope the camera will be able to deliver at lease a bit of the beauty we got to see through our eyes.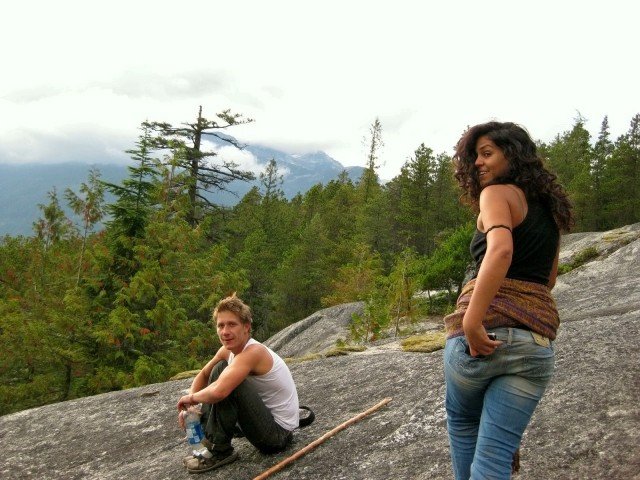 Its wasn't easy, I tell you that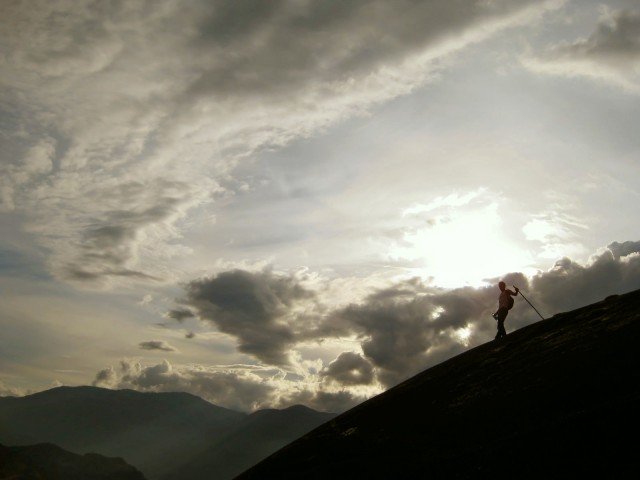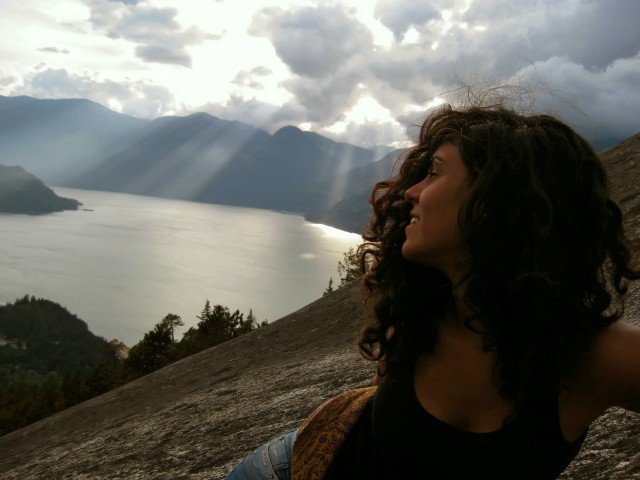 *But the final destination was absolutely worth the "trouble"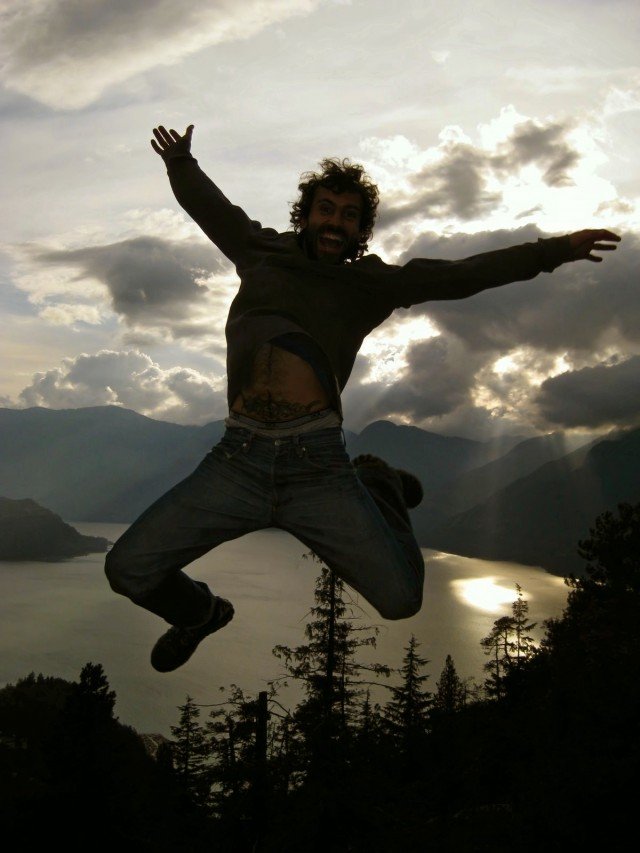 A fellow traveler from Spain that joined us on this lovely hike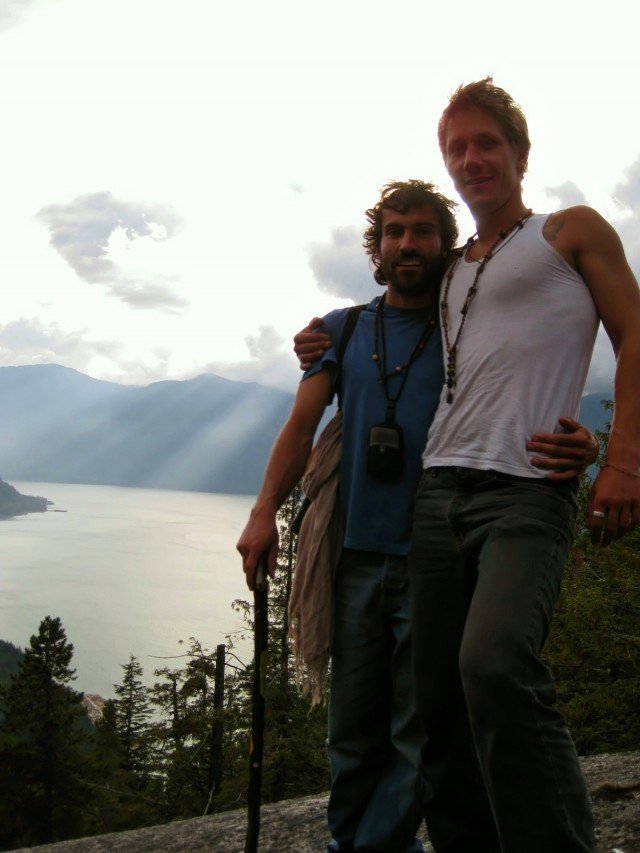 Here are some photos along the way :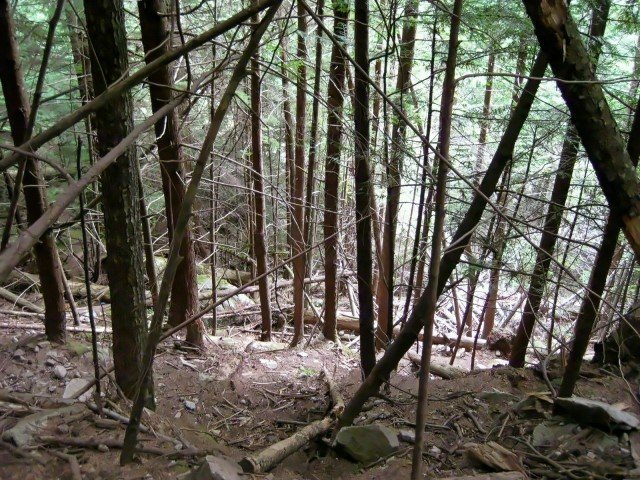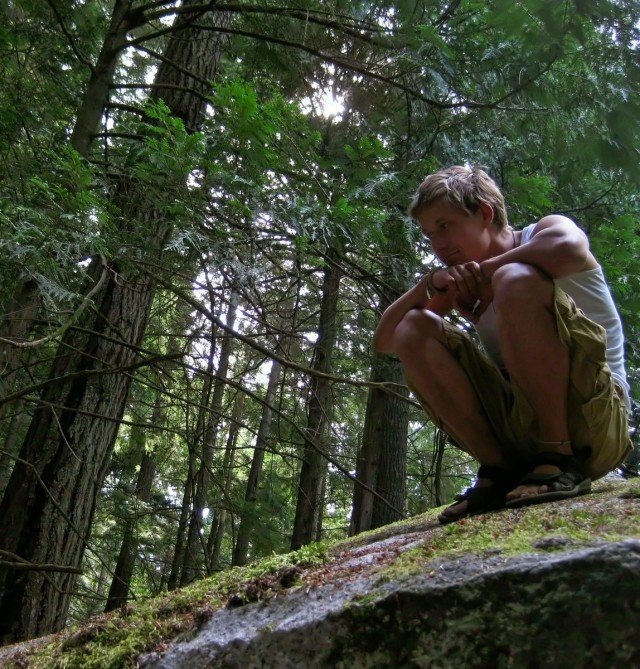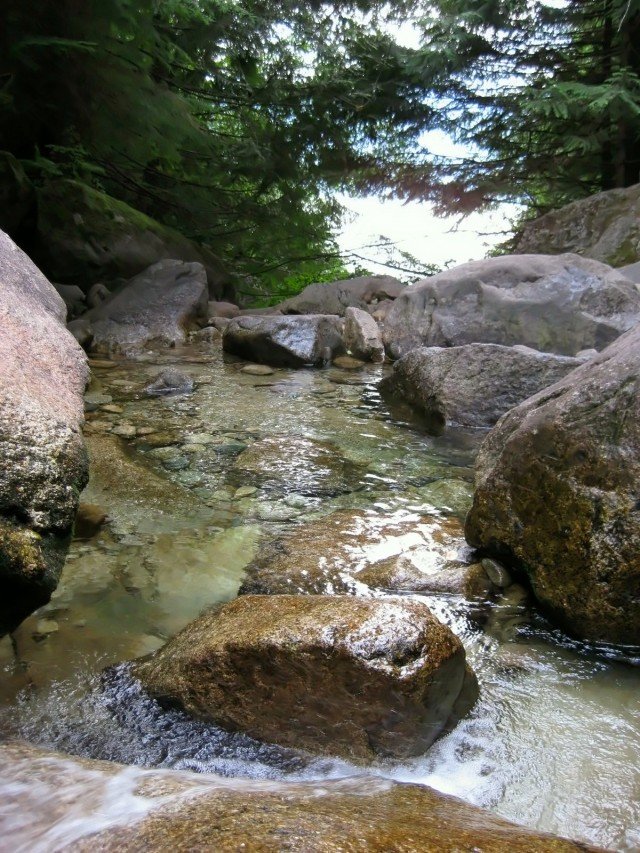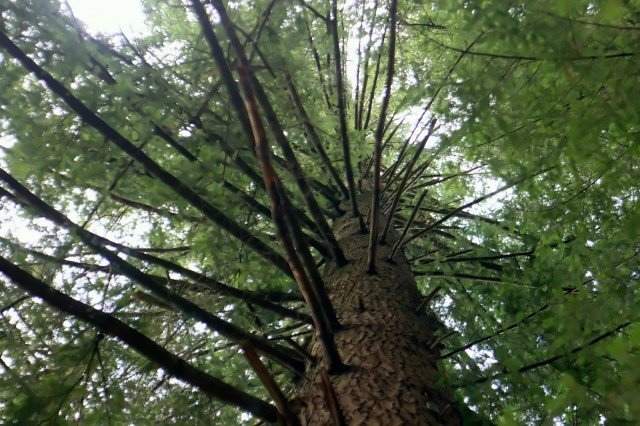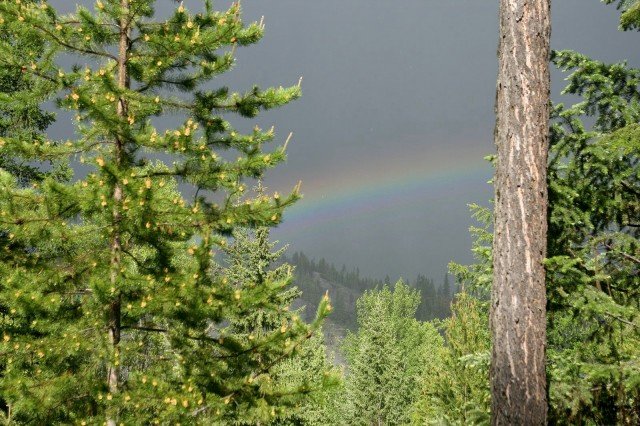 The images were taken with a Samsung Galaxy S5.
For more stories and photographs, make sure to check out my profile and if you like some of the stuff then perhaps consider UPVOTING, FOLLOWING and RESTEEMING.
" The real voyage of discovery consists not in seeking new landscapes, but in having new eyes."
~ Marcel Proust



Check out some of my latest posts:
The Wild Life is dying - A story about the Unprecedented rate of Extinction 🌍🌎🌏
Hydroponics will Save the World twice 🍀🍀 : Muslim and Jewish children are learning how to Heal the World by Growing Food with Hydroponics 😍😍
#bark Art Challenge Submission by @carpedimus 🌳🌴🌲