Hello from Dublin, Ireland!
Raise a glass to a big adventure! And another glass, and another… okay, not really. In all honesty, I'm not trying to keep up with Irish drinkers. Two days ago, I started my journey to Europe. I took a car to the train station in Washington DC, to the bus station in New York City, to a different bus station at the airport, to a plane to Dublin. Whew!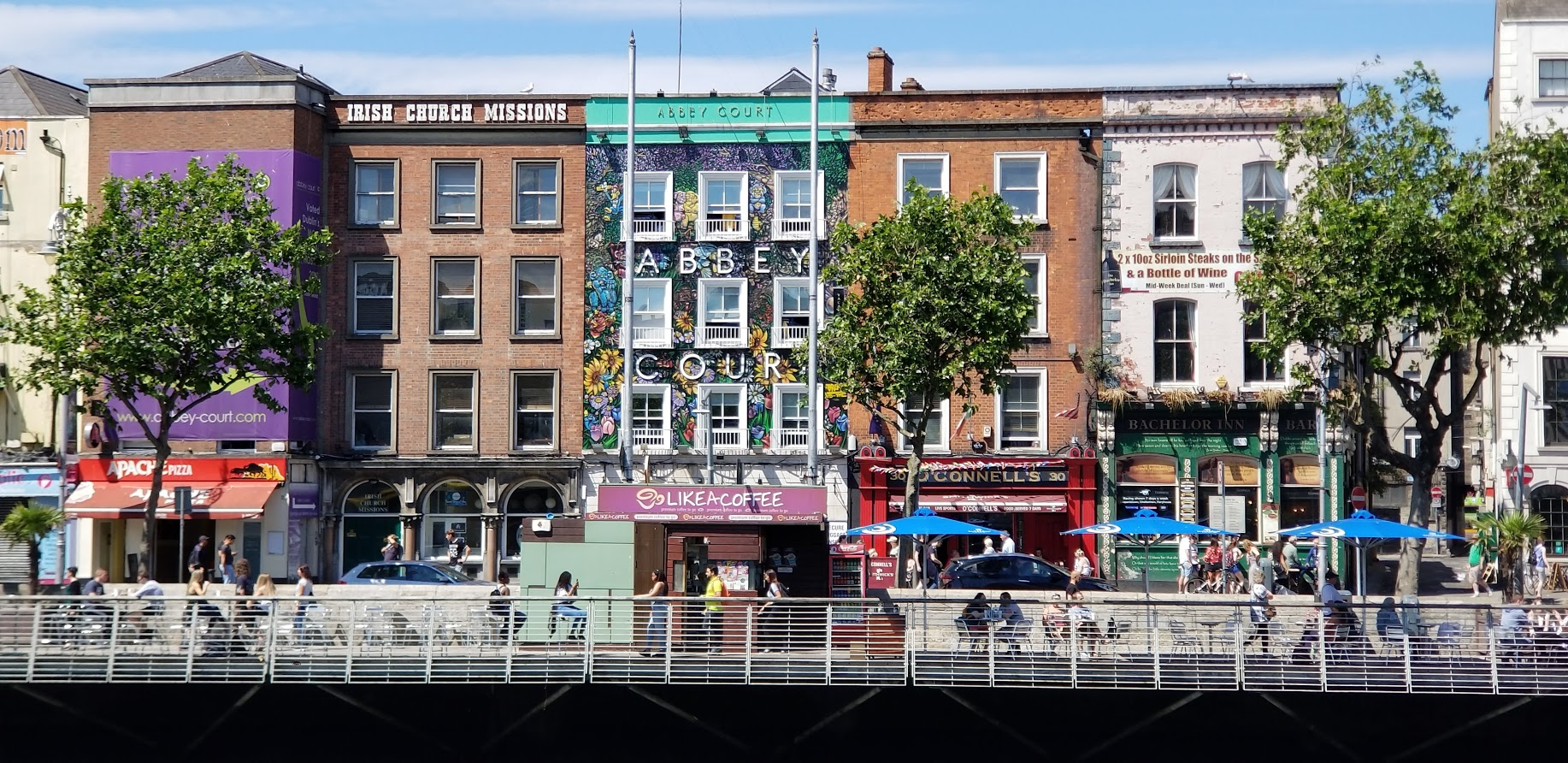 It was the longest flight I've been on, and I was on Norwegian, a budget airline. The ticket was under $200, and you can find more info about traveling for cheap in this post. However, flying on a budget means that a lot of luxuries aren't included. I was limited to one carry-on bag and a personal item, and though it was difficult to pack so lightly for a long trip, it was actually a blessing to have less baggage to lug around with me.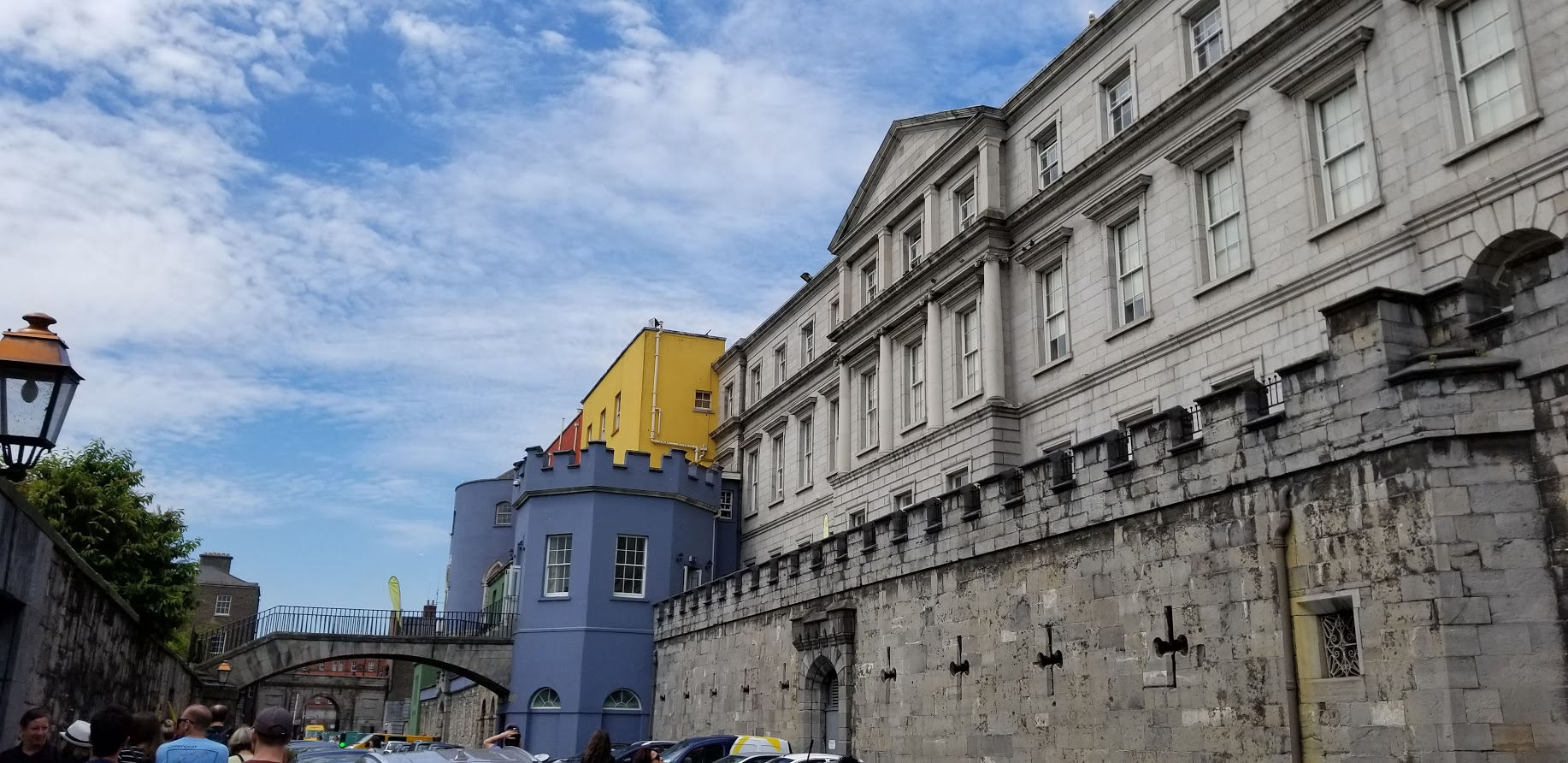 The flight left in the evening, but I didn't spring for the in-flight meal or overpriced airport food. I boarded with granola bars in my pocket, determined to stick it out. The couple next to me got on and started eating the dinner they brought on, and it smelled so good. I tried to ignore it, then the flight attendants started to come by with the pre-ordered hot meals. They got to my row, and it turned out the couple beside me had ordered food and forgotten!
"We're not hungry…" the lady next to me said. Then she turned to me and asked, "Do you want to eat?" She looked at the flight attendant. "Can we give a meal to her?"
"Sure," the flight attendant said. "Fish or chicken?"
That, friends, is the luck of the Irish working in advance.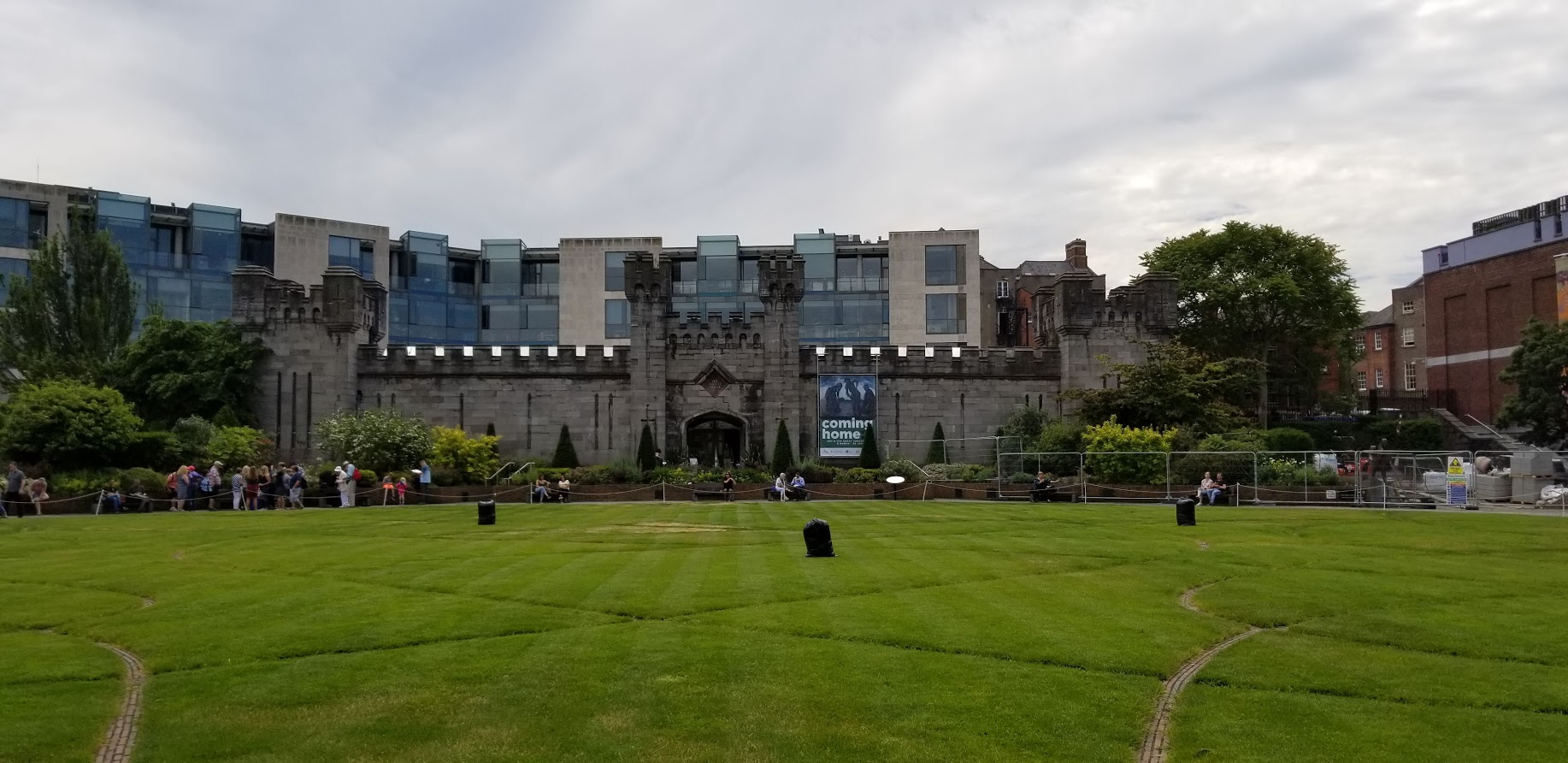 After that, I dozed off and on for the rest of the 6-hour flight. We arrived at around 8 a.m. in Dublin, so forget the summer solstice; that was definitely the shortest night of the year! It was around 3 a.m. back home. Now, everyone told me that the trick to avoiding jet lag is to not sleep during the day and to stay awake until the regular time you go to bed, but in your destination's time zone. I tend to go to bed past midnight, sometimes way past midnight, but I did my best to stay up. I didn't even make it to dusk; I fell asleep around 10 p.m. Yes, in Ireland in the summer, the sun is still out at 10 p.m.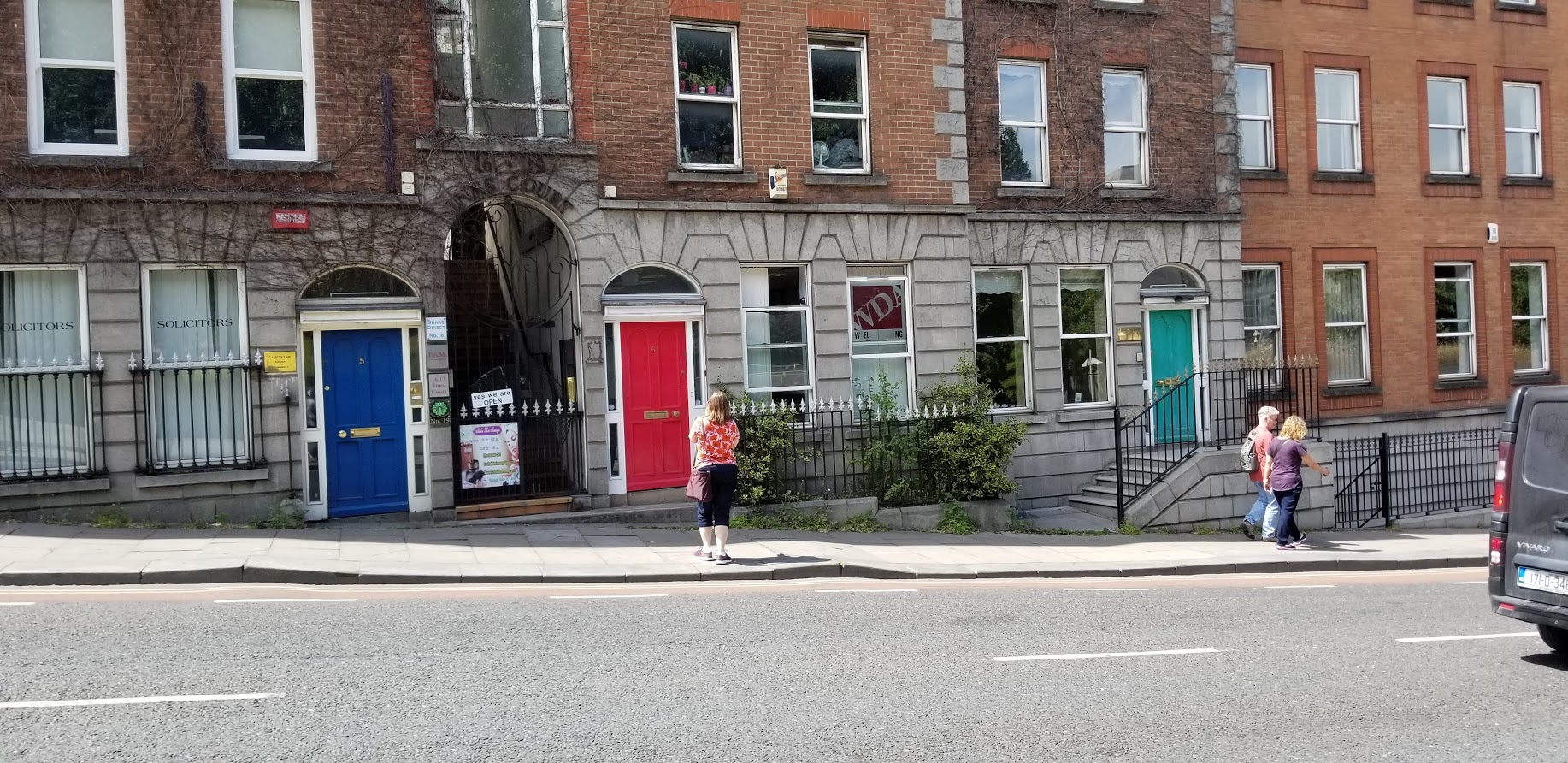 I still enjoyed a long day. I took a bus into center city, left my bag at the hostel, and went on foot to explore. I had barely made it across the bridge over the River Liffy when I heard someone sharing some fun facts about it and the Ha'penny bridge a little ways down. I had stumbled upon one of Dublin's Free Walking Tours!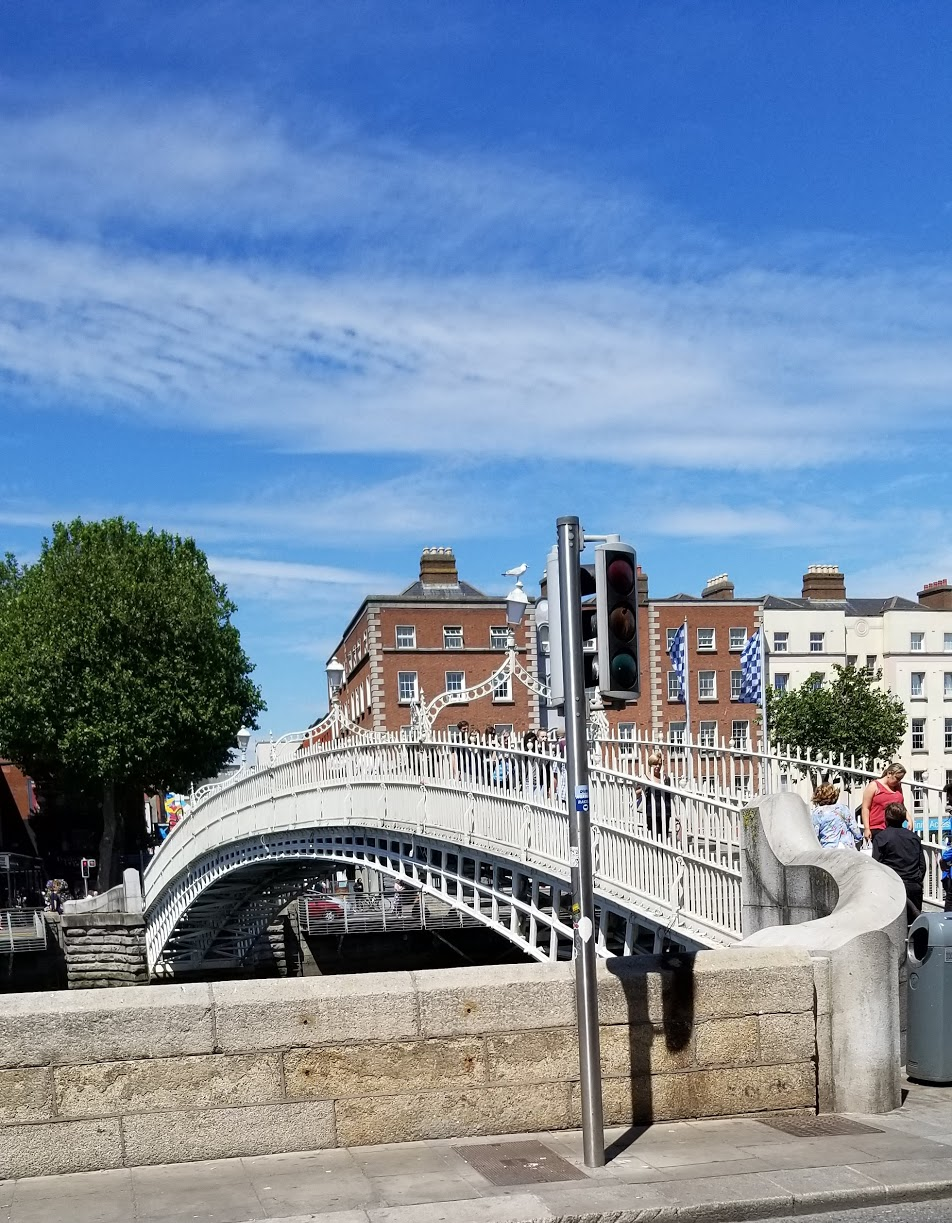 We went around to Trinity College, the old Parliament-building-turned-bank, the Temple Bar area, Dublin Castle, Christ Church Cathedral, and St. Patrick's Cathedral. The tour even included a coffee break! I loved hearing about the history of Ireland and how things came to be the way they are in Dublin today. I also realized how little I knew about Irish history.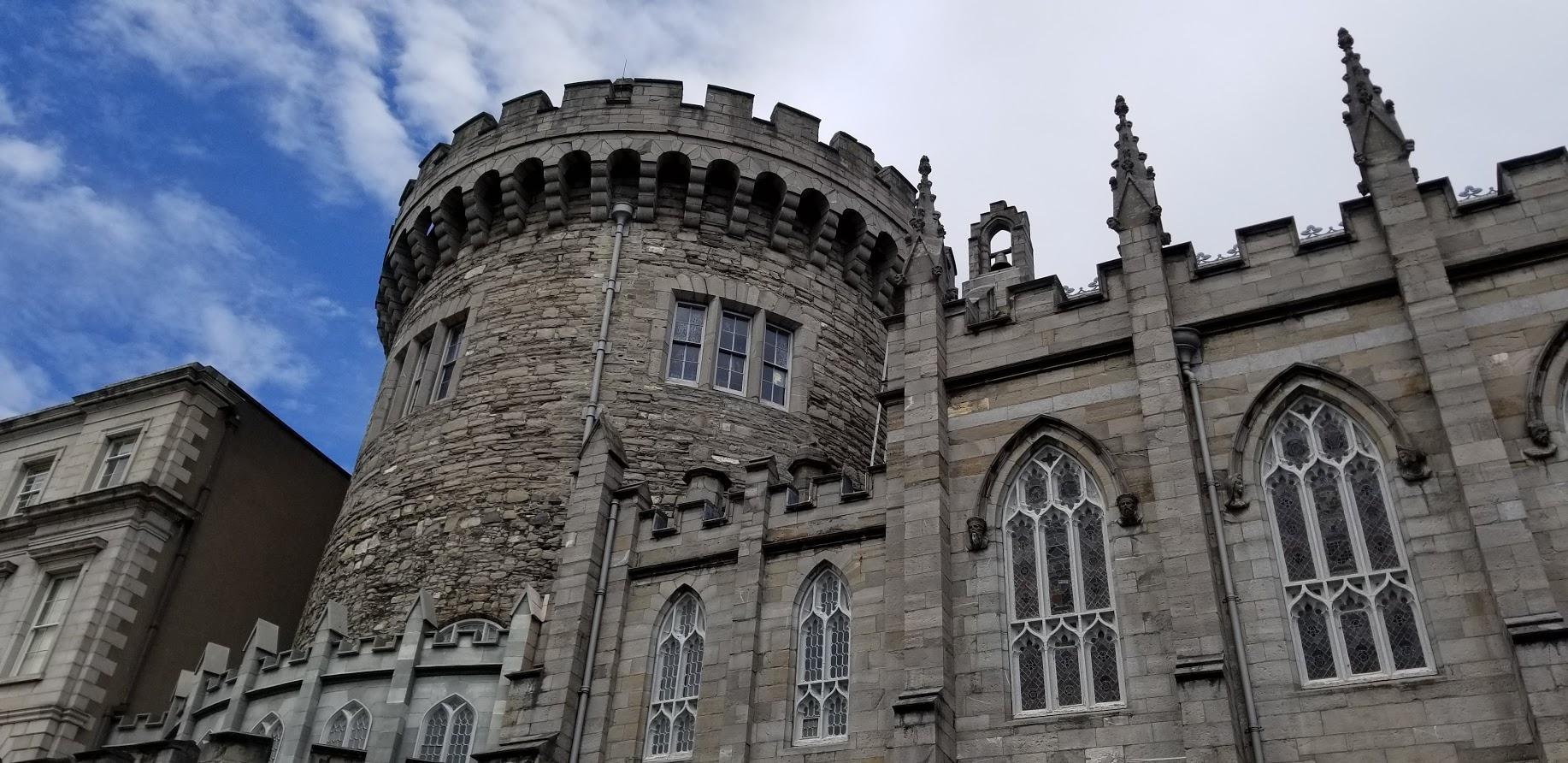 The most touristy thing, Temple Bar, was a sight to see. Apparently, the land had originally been owned by Sir William Temple way back when, but eventually all of the fancy shops and restaurants around started moving across the river. The value of the property went down so much, the city planned to build a bus station there. In the meantime, the land was rented out very cheaply, so students, artists, and musicians moved in. Shops, restaurants, and pubs followed, and the area began to thrive. As the tour guide said, "Only in Dublin could you plan to create a bus depot and create a cultural district instead."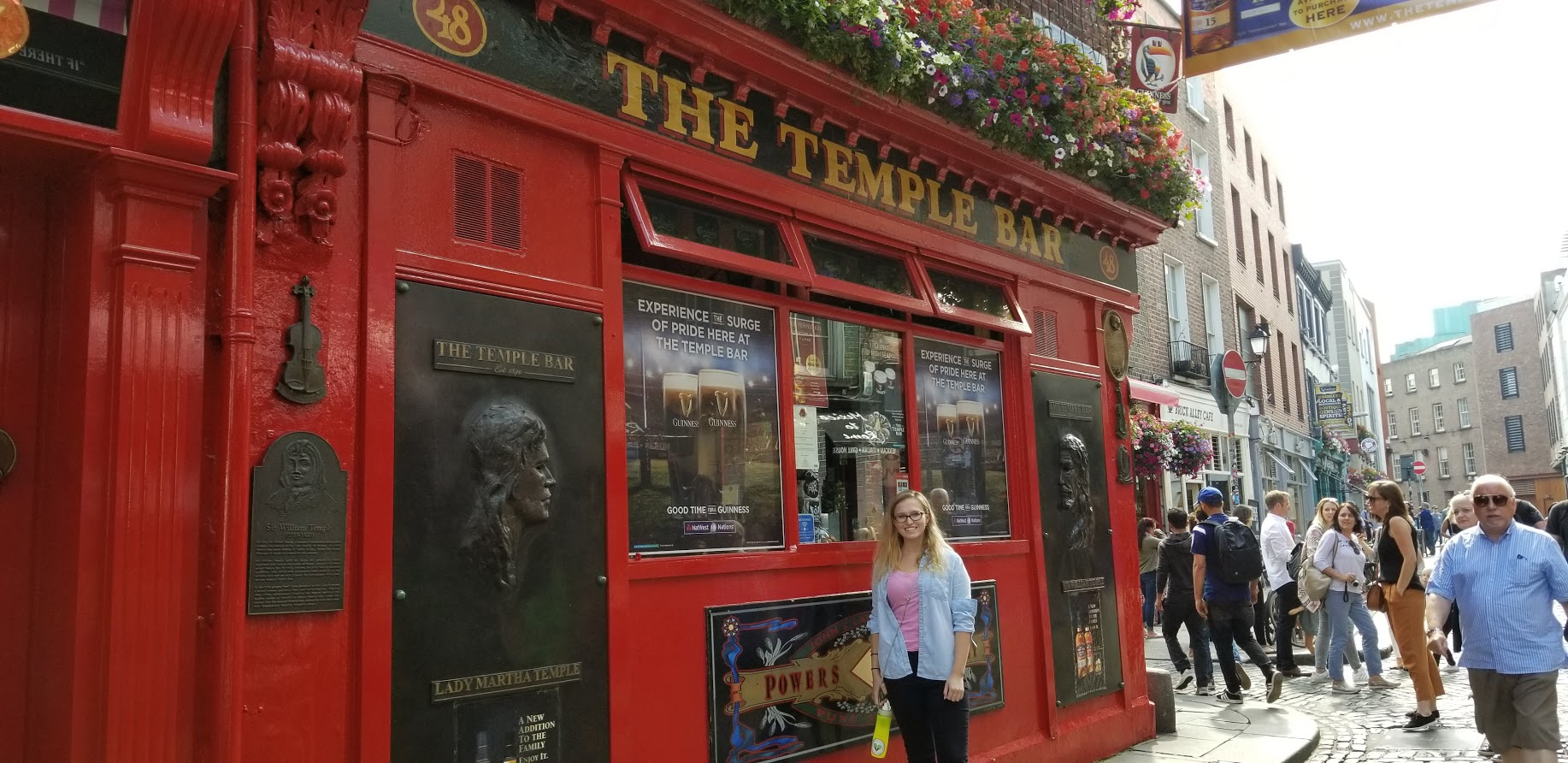 Now, it's become a major tourist area, surrounding the actual Temple Bar. A friend warned me before I went: "Take a picture in front of Temple Bar. Then, go somewhere else to get a drink and meet real Irish people." Our guide told us the same thing, and encouraged us to see the nightlife elsewhere in Dublin. As long as all tourists go there, he reasoned, the prices will stay high and the locals will stay away. If tourists go farther out, then the money will be spread across the city and the Temple Bar pubs will lower their prices and be more authentic again.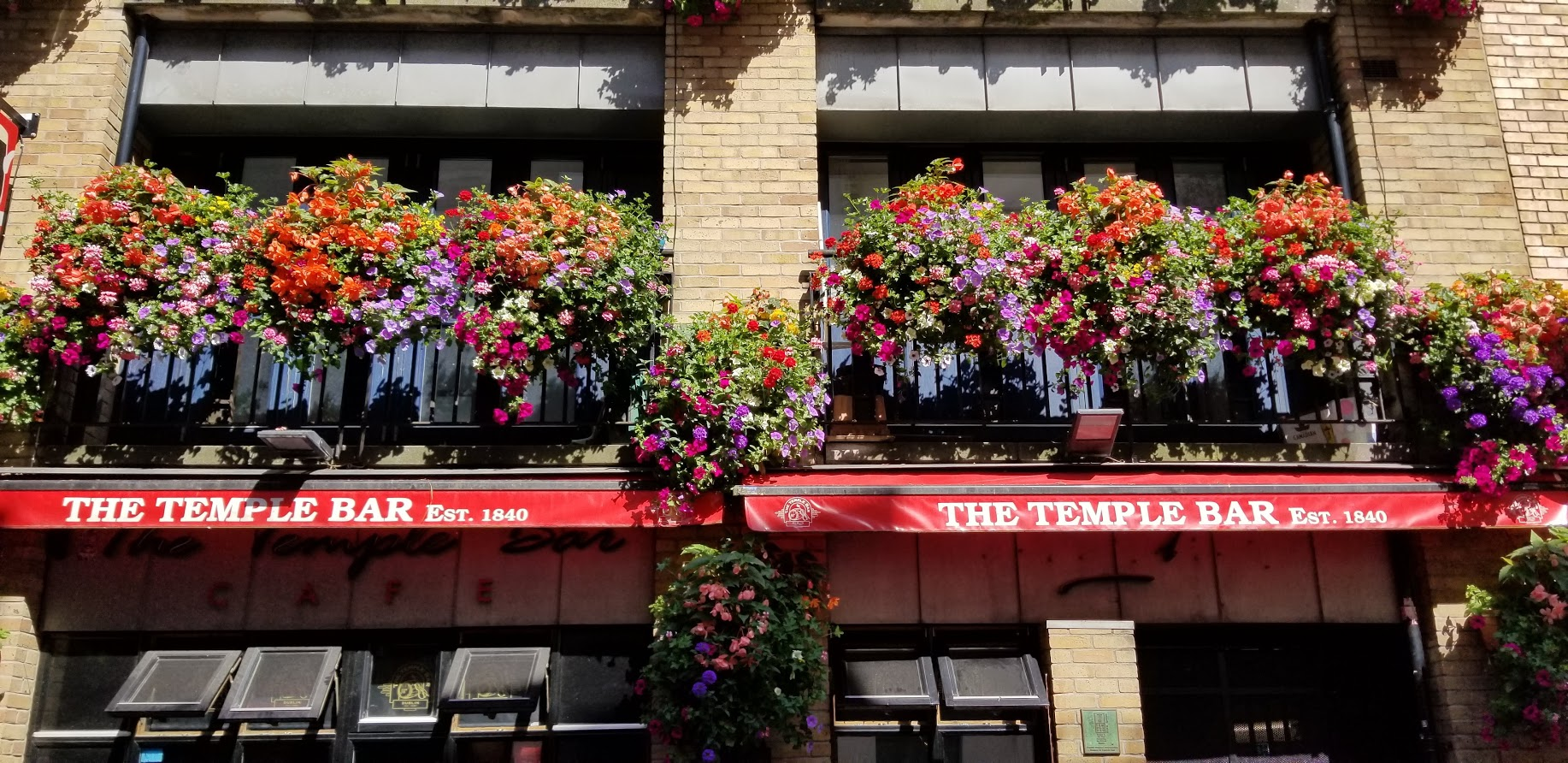 I followed the advice and, though I did a little shopping in the area, I went to O'Connell's pub to get dinner and a drink. By "drink," I don't mean the free water restaurants give you in the US. I bought my first pint of Guinness, a.k.a. my first legal drink. As a 20 year old from the United States, this is very exciting for me. The last "you're not old enough" limitation has finally been removed!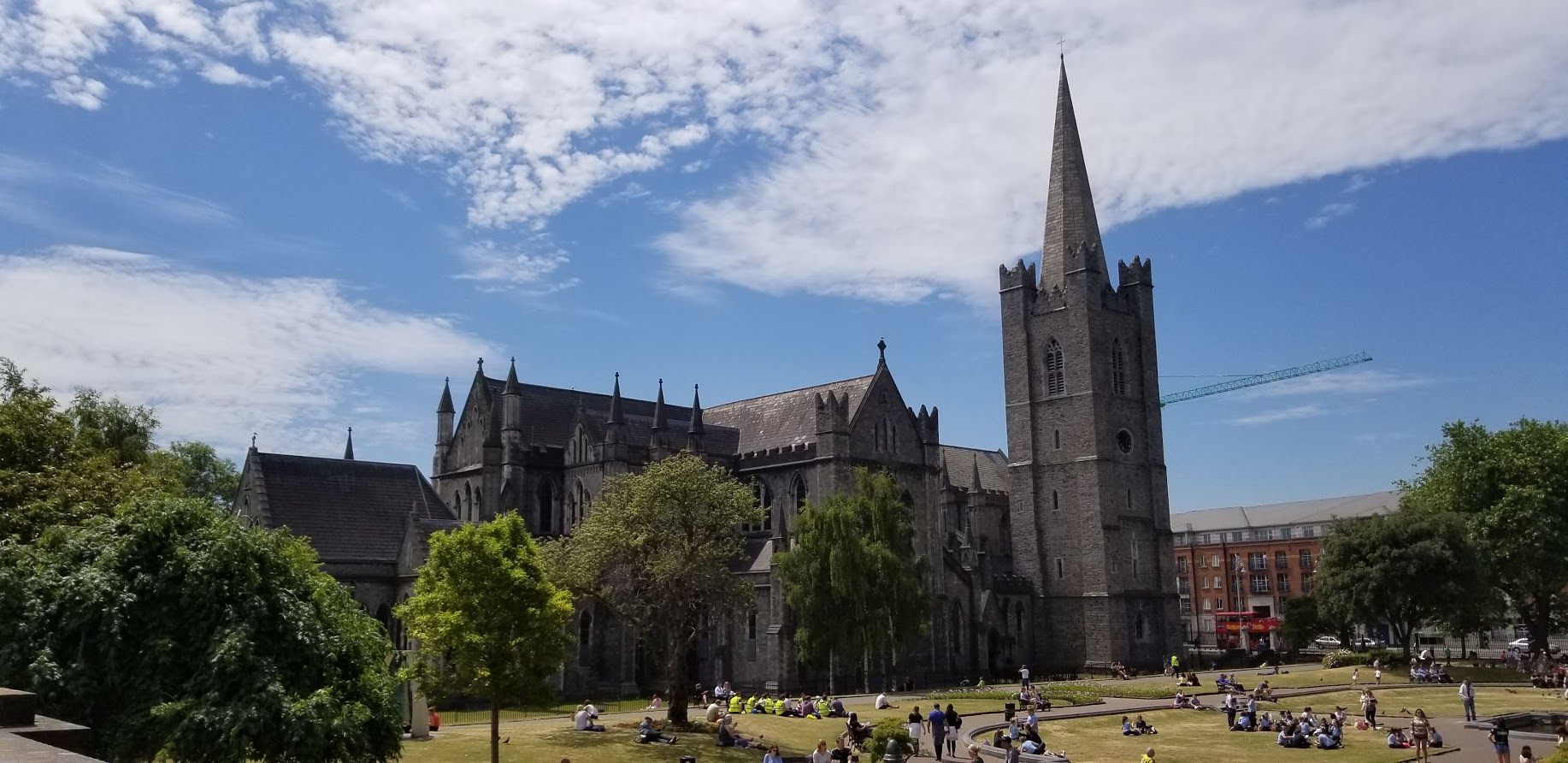 That being said, I didn't drink like the Irishmen at the bar. I also skipped out on the pub crawl that included beer and unlimited shots of whiskey. After a night of no sleep and a day in a foreign city, I felt that drinking into the night was not a bright idea. However, I definitely want to come back to Dublin with friends sometime to see more of the nightlife!
Day one of my international adventure was a success! Raise a glass to more like it!
xo,
Cecilia