Hello again, Steemit!
I'm back on US soil! I had a great "escape" to Europe this summer, where I studied abroad, saw amazing things, and explored as much as I could! It was a busy couple of months, but I studied in Florence, Italy, and visited Spain, France, England, Ireland, and the Netherlands. While I was traveling, my internet connections were not reliable enough to post all of the photos I wanted to my blog, but I kept record with smaller file size uploads to Instagram and Facebook. Now that I'm back, I'll be retroactively sharing my adventures!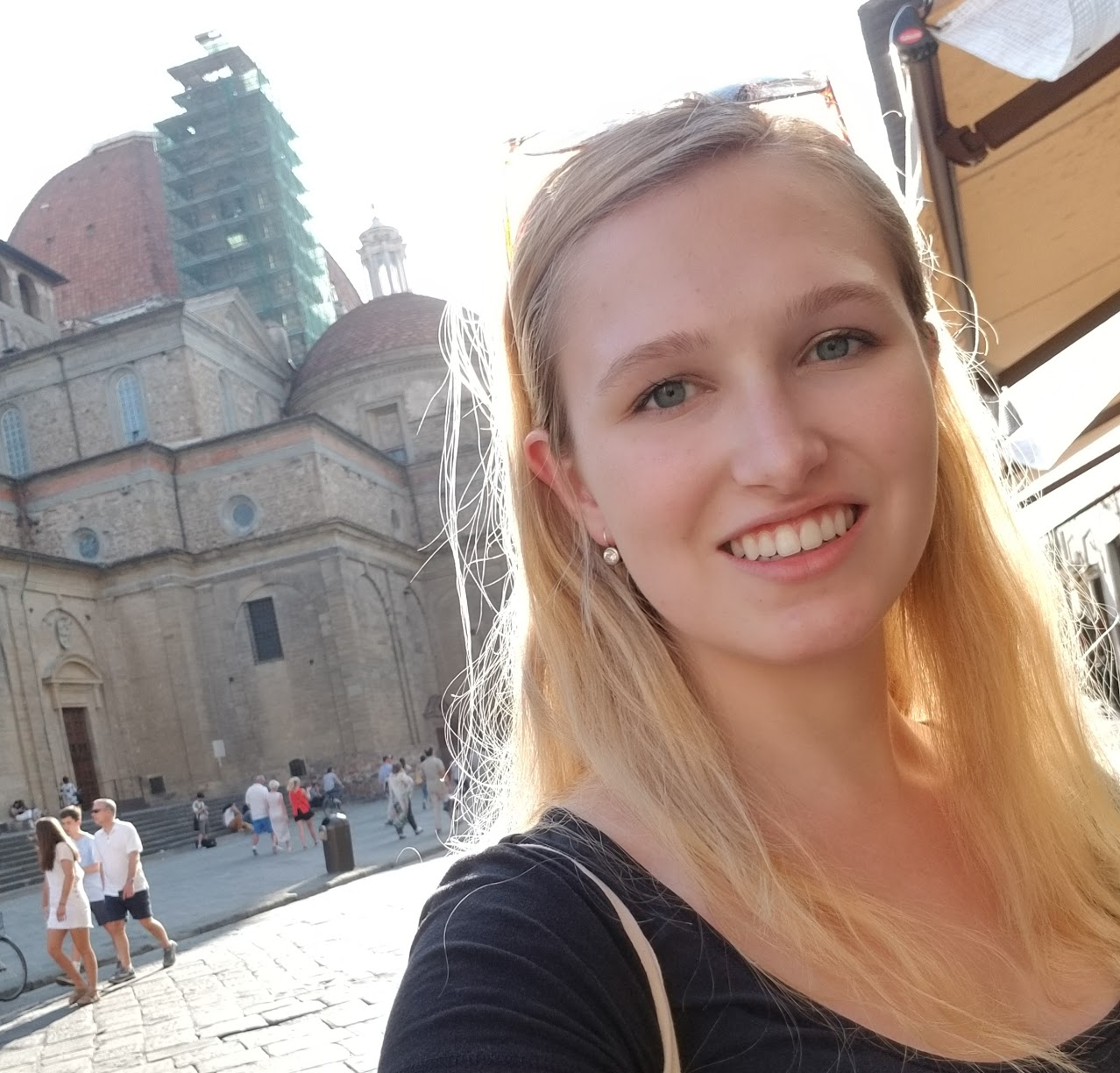 Last night, a friend asked how much money I spent on the trip. When I told him that I spent about $3,000 USD over the course of two months abroad, he exclaimed, "You should write a blog about how!" I am happy to share my budget travel tips, and have already posted some on the subject here.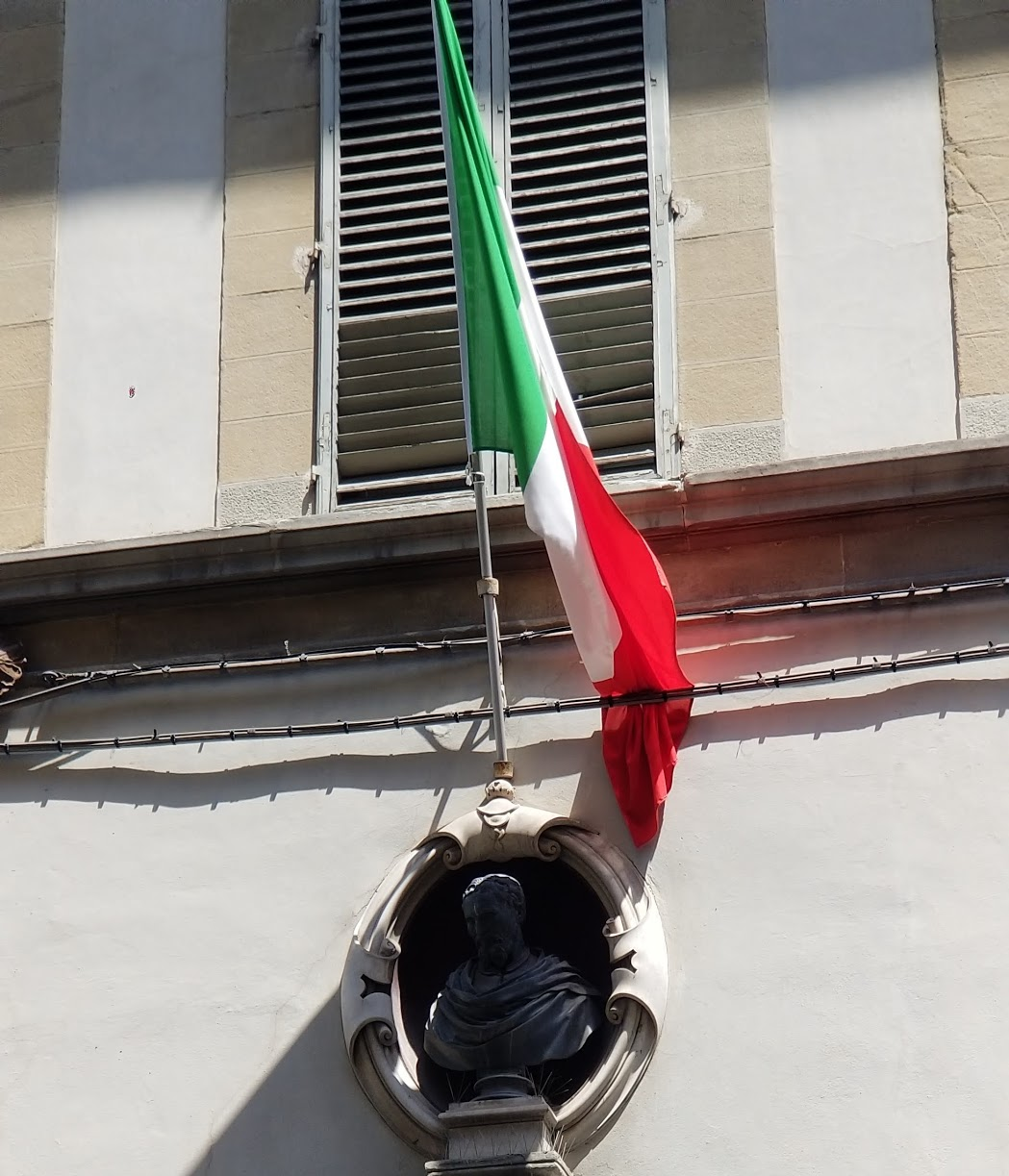 I started my adventure in Dublin, Ireland and flew to Milan with an unexpectedly long detour in the London Stansted airport. I got up early to take a bus to Florence, and realized I had made an oversight: the metro, which I had planned to take from the hostel to the bus station, wasn't running yet! A large part of the culture shock I faced was re-adjusting my schedule to European timelines. I'm used to the US, where everything is about efficiency and convenience. In Milan, I took an Uber that I was lucky to find, and made a mental note to check when things are open.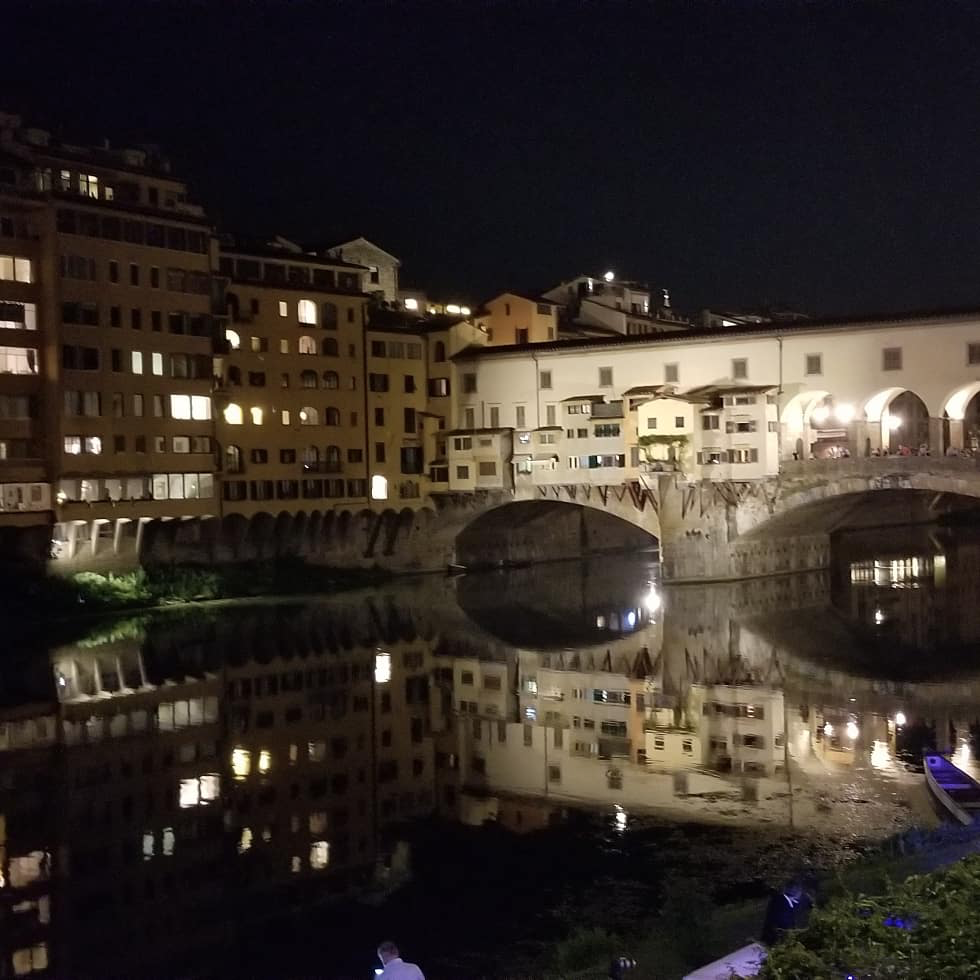 When I got to Florence, I walked from the station to the apartment that my program had set up for me to live in. Uber doesn't have a presence in Florence and there is no metro, but everything is close enough to walk to, if you have enough time. I was waddling through the streets with my duffel bag and map, when I came to a crowded piazza and looked up. There, right in front of me, was Florence's Duomo, complete with Brunelleschi's dome on top. I was in awe, and over the course of the coming days, that iconic dome would become a part of everyday life.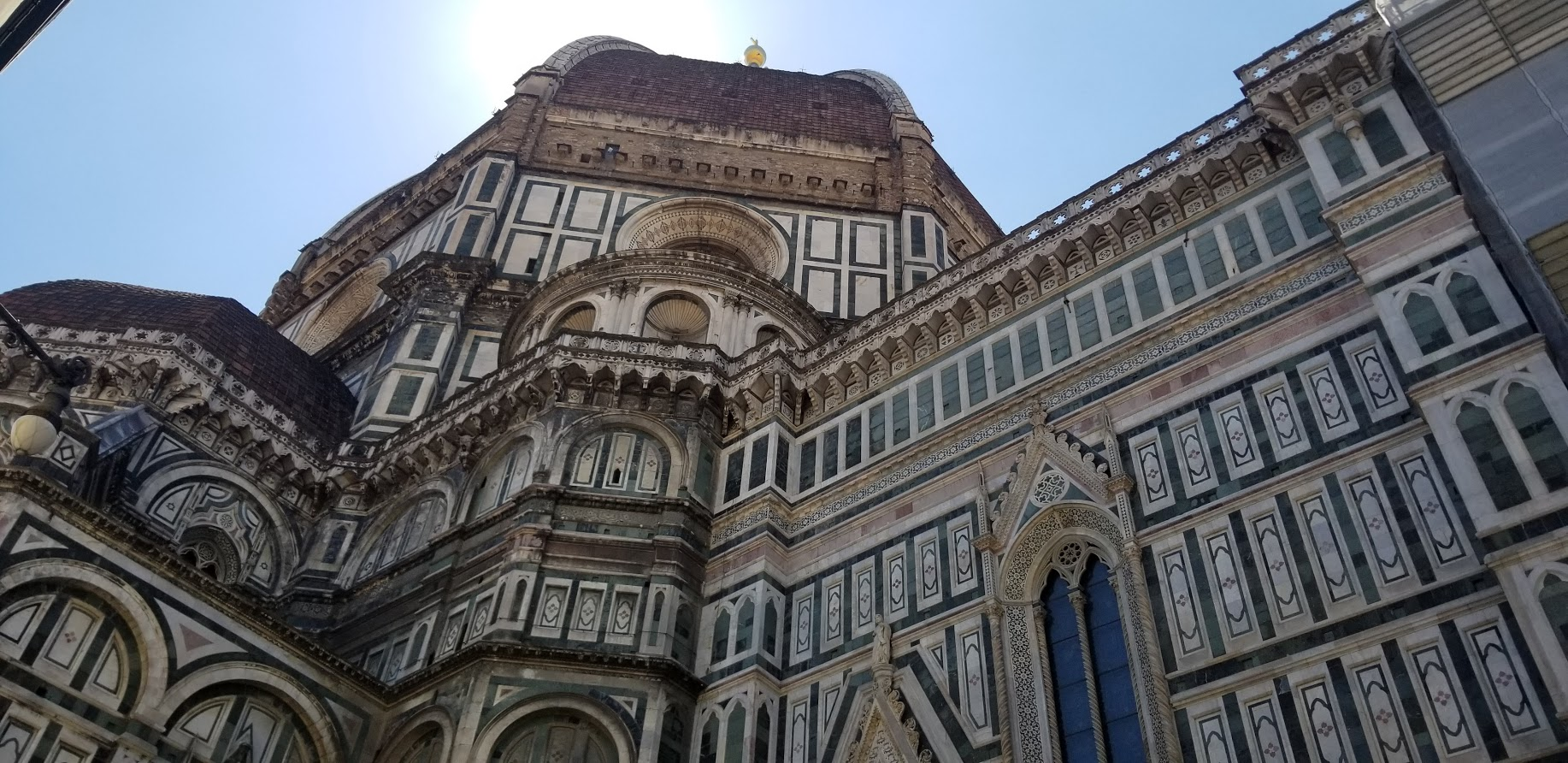 In Florence, the Duomo is the major landmark at the center of the city, and we all came to know our way around based on proximity to it. Where's the building with our classes? At the next piazza north of the Duomo. Where's that famous panini place? Between the Duomo and the Arno river. What street is anything on? No idea.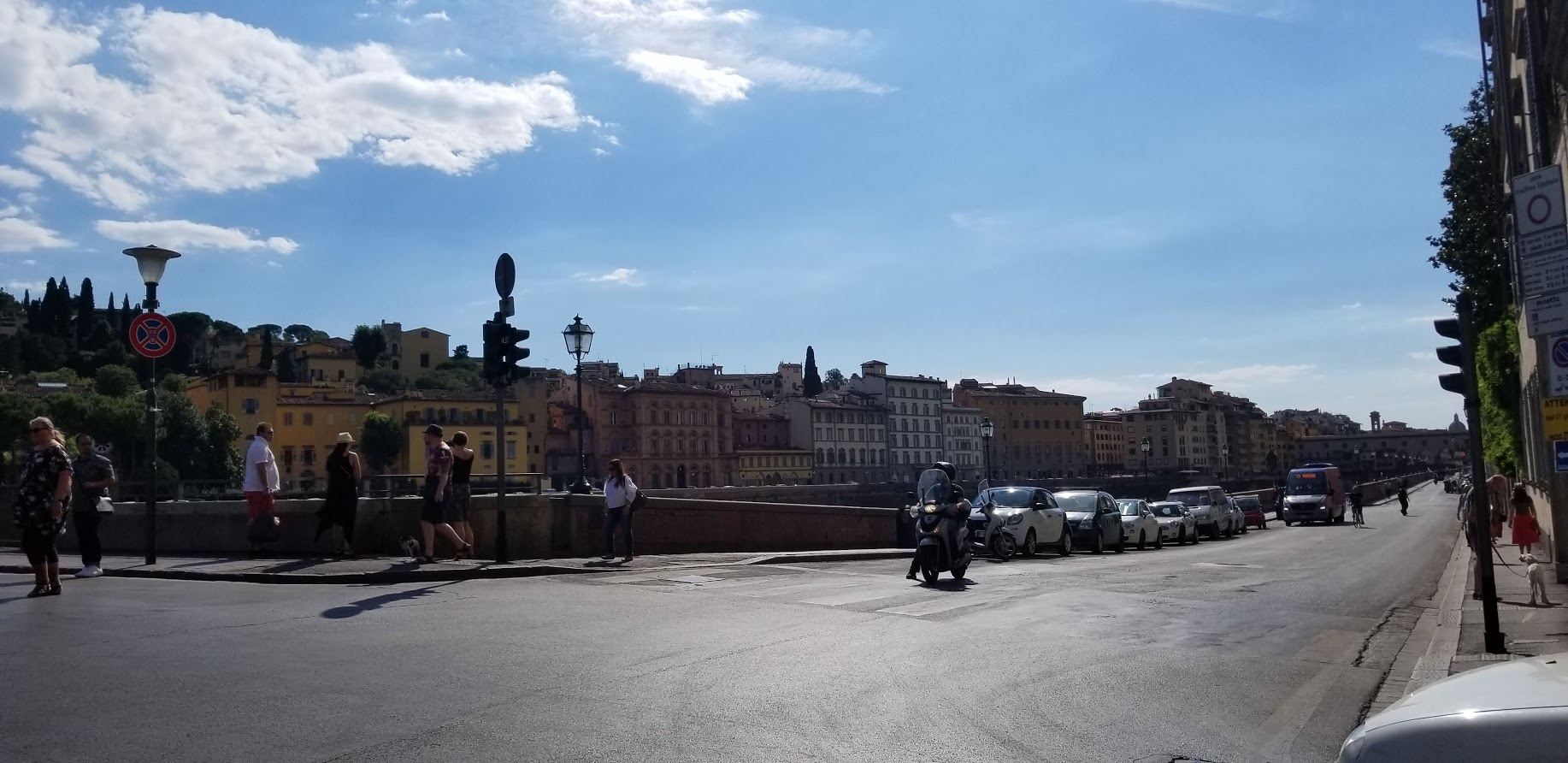 As time went on, I got to know the city's neighborhoods, landmarks, piazzas, and more. A few weeks in, I ran into someone on the street that I knew. That day, I really felt like I lived there, belonged there, and knew enough people there to casually see friends unexpectedly. It's an uplifting feeling. I felt like I belonged.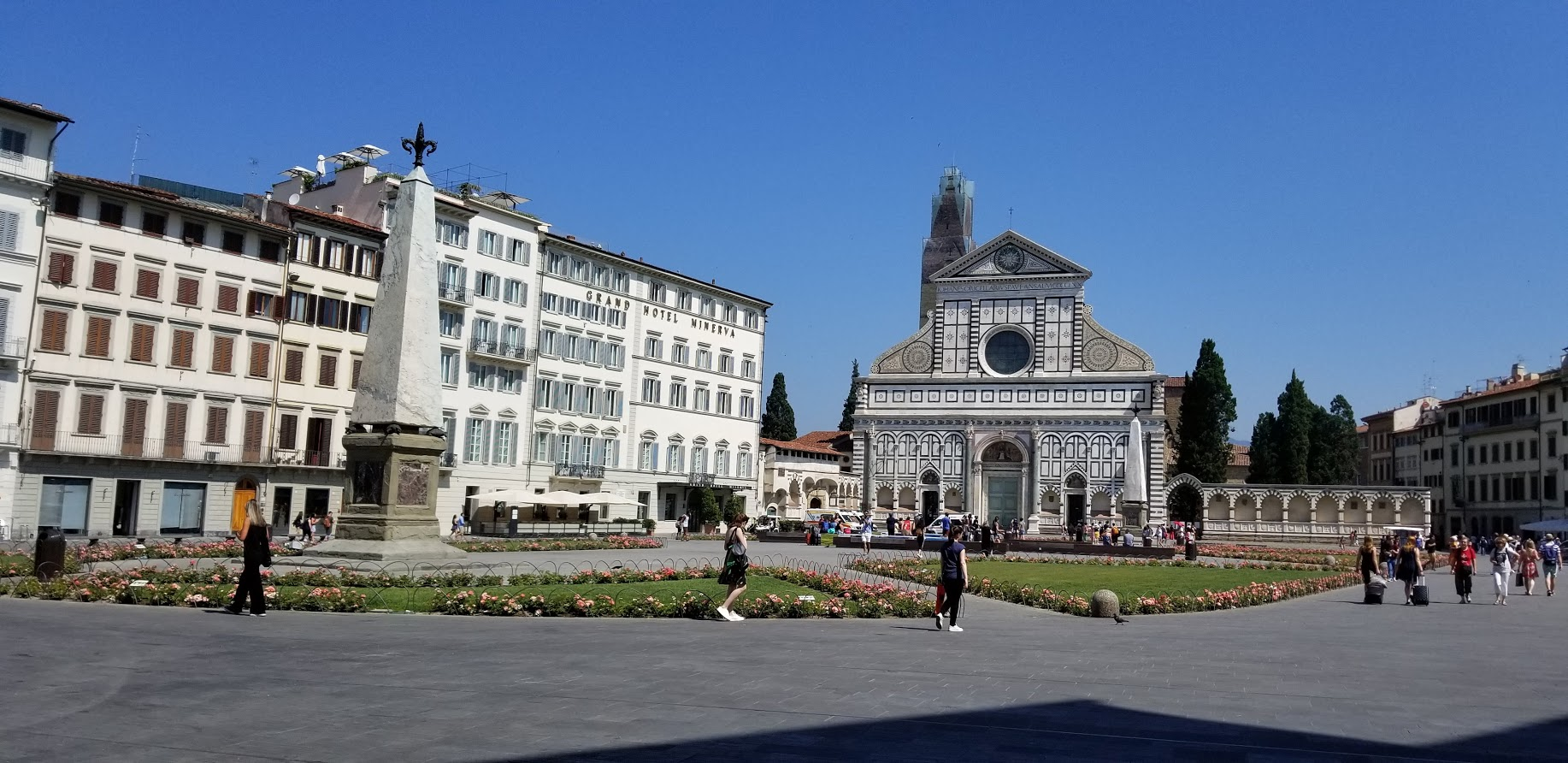 Yes, Florence became my home away from home!
xo,
Cecilia