Ciao, Steemit!
I'm posting today from Italy, and what a journey it took to get here! If the luck of the Irish came to me early, it left me early, too. I was scheduled to catch a flight out of Dublin, have a 2-hour layover outside London, and then fly to Milan. I was waiting at the gate in Dublin airport when we were notified that the flight was delayed by an hour. After we finally boarded, the plane taxied around the runway for another half hour before taking off. Upon landing, it took an extra forty minutes to get my luggage, so I missed my connecting flight by a long shot.
Travel hack update: if you schedule cheap flights, allow yourself extra time for things to go wrong.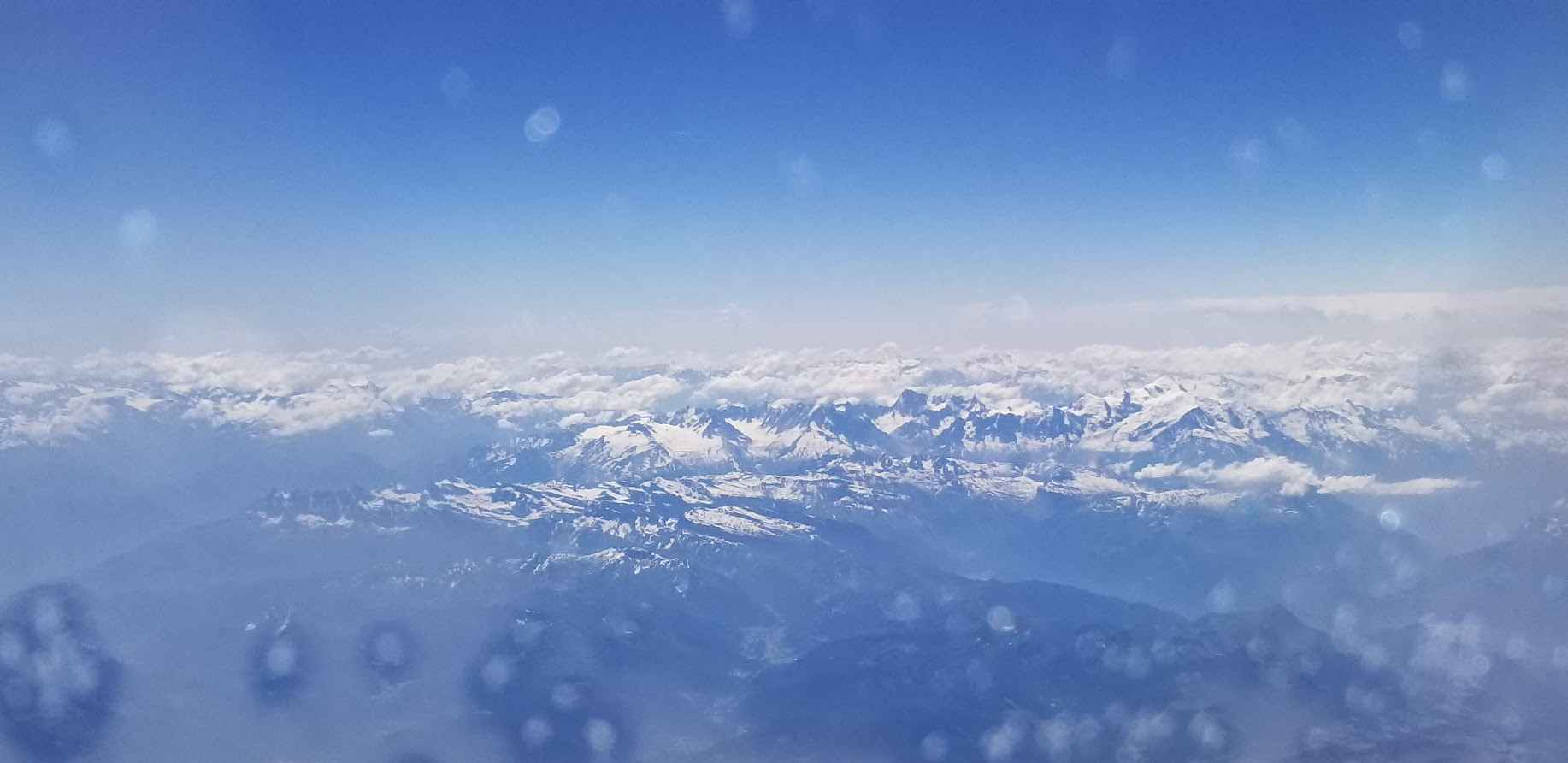 The Alps from the window of my plane
I ended up getting a ticket on the next flight to Milan, but I had to stay in place overnight first. Sleeping in the airport was an experience, but I met some other travelers my age and we bonded a little. It was a huge inconvenience, and the airport was not comfortable, but I'm actually kind of glad it happened. One girl, Julia, was from Italy and missed the same flight that I did. When we flew to Milan, she helped me figure out what train to take from the airport to the city centrale area where my hostel was! We've kept in touch for the past several days too, even after parting ways.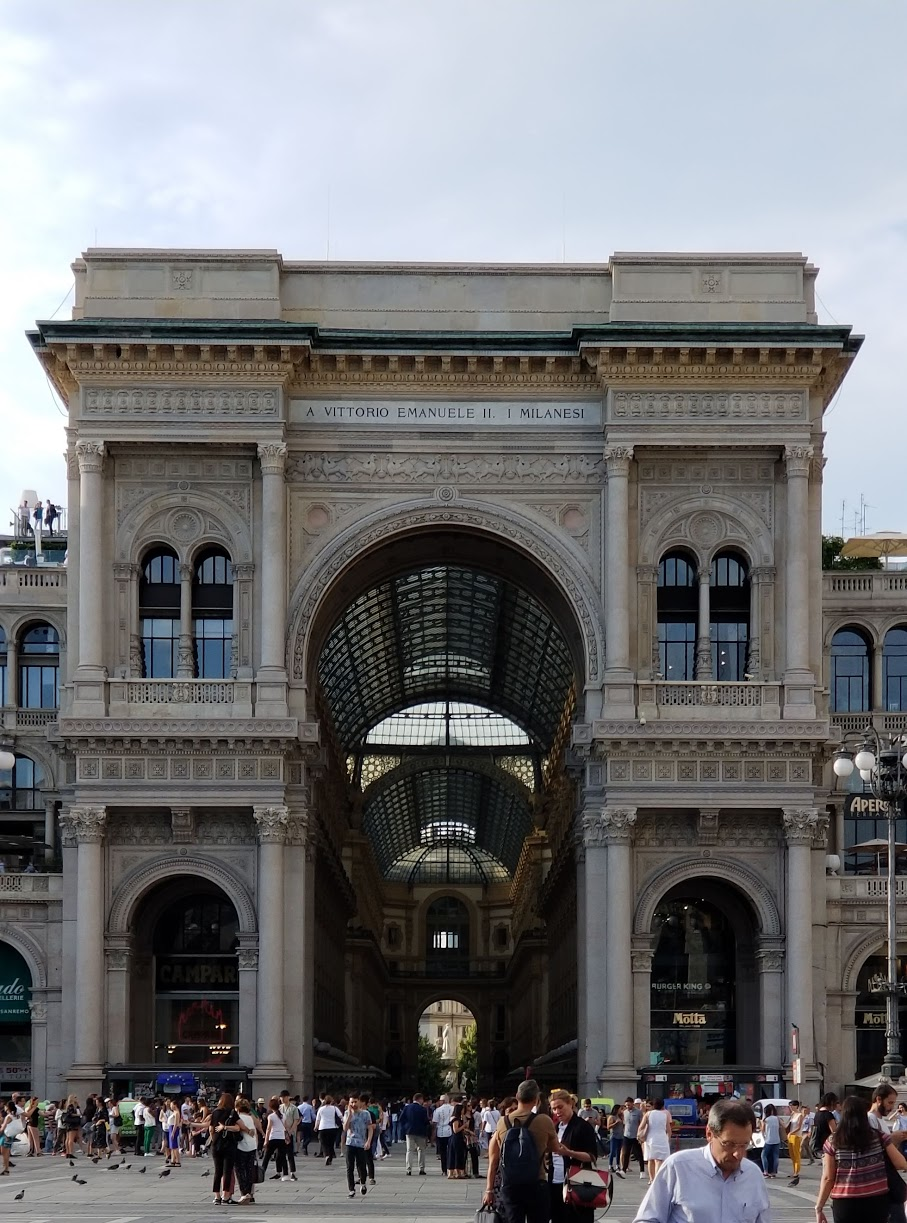 Italy is the sixth country I've been to, but actually the first where the primary language isn't English. Luckily, many signs have translations on them and I know enough basic Italian to get around. However, it surprised me how different Italy is from any place I've been before. The trees, the cars, the buildings… for the first time, I felt like I was truly in a whole new place.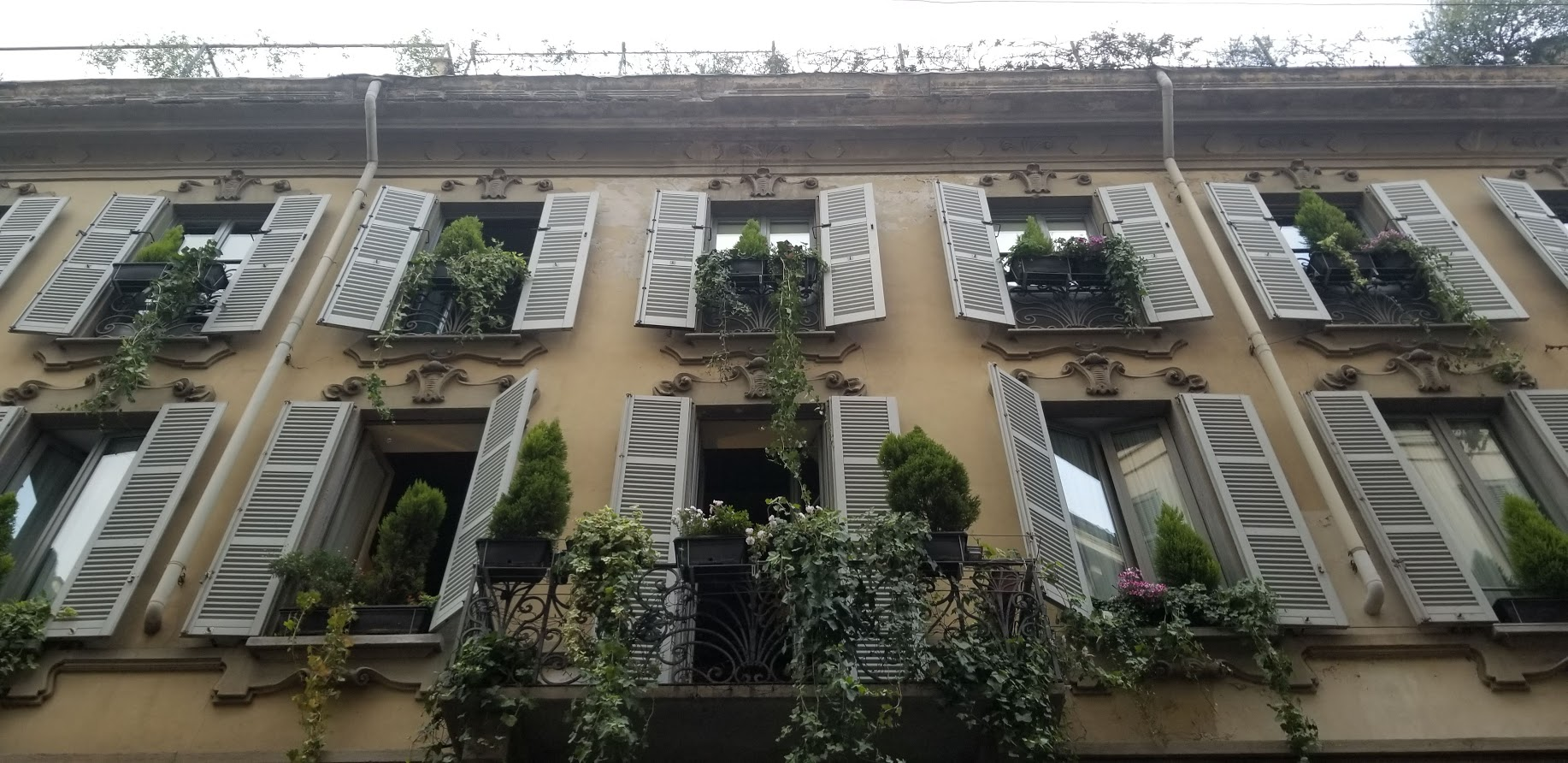 In Milan, one of the fashion centers of the world, I intended to go shopping. By the time I made it to my hostel, took a shower, and got ready to go out again, the stores were already closing. No extended shopping hours like in the USA! I took the metro to the Duomo, and my mind was blown. I had seen photos before, but I wasn't prepared for the size of it. I had to stand across the piazza just to fit it all into my camera frame!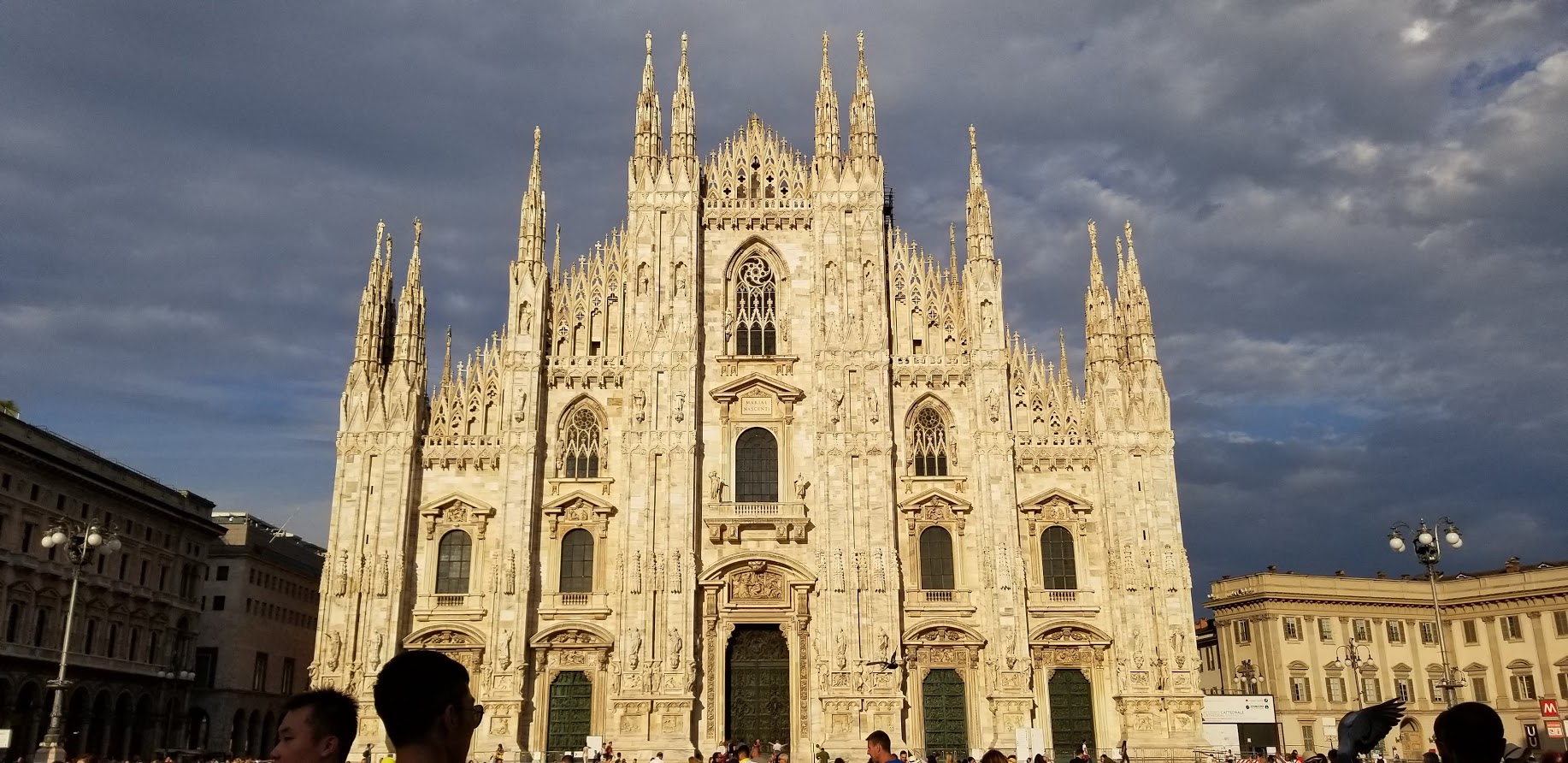 The last meal I'd had was breakfast at the airport, so by this point I was beyond hungry. The Duomo area is a major tourist trap, and the ristorantes around were fancy and expensive. They had tables set on front patios for al fresco dining, complete with cloth napkins, candles, and wine glasses. I looked longingly at them, and felt pretty silly considering asking for a table for one.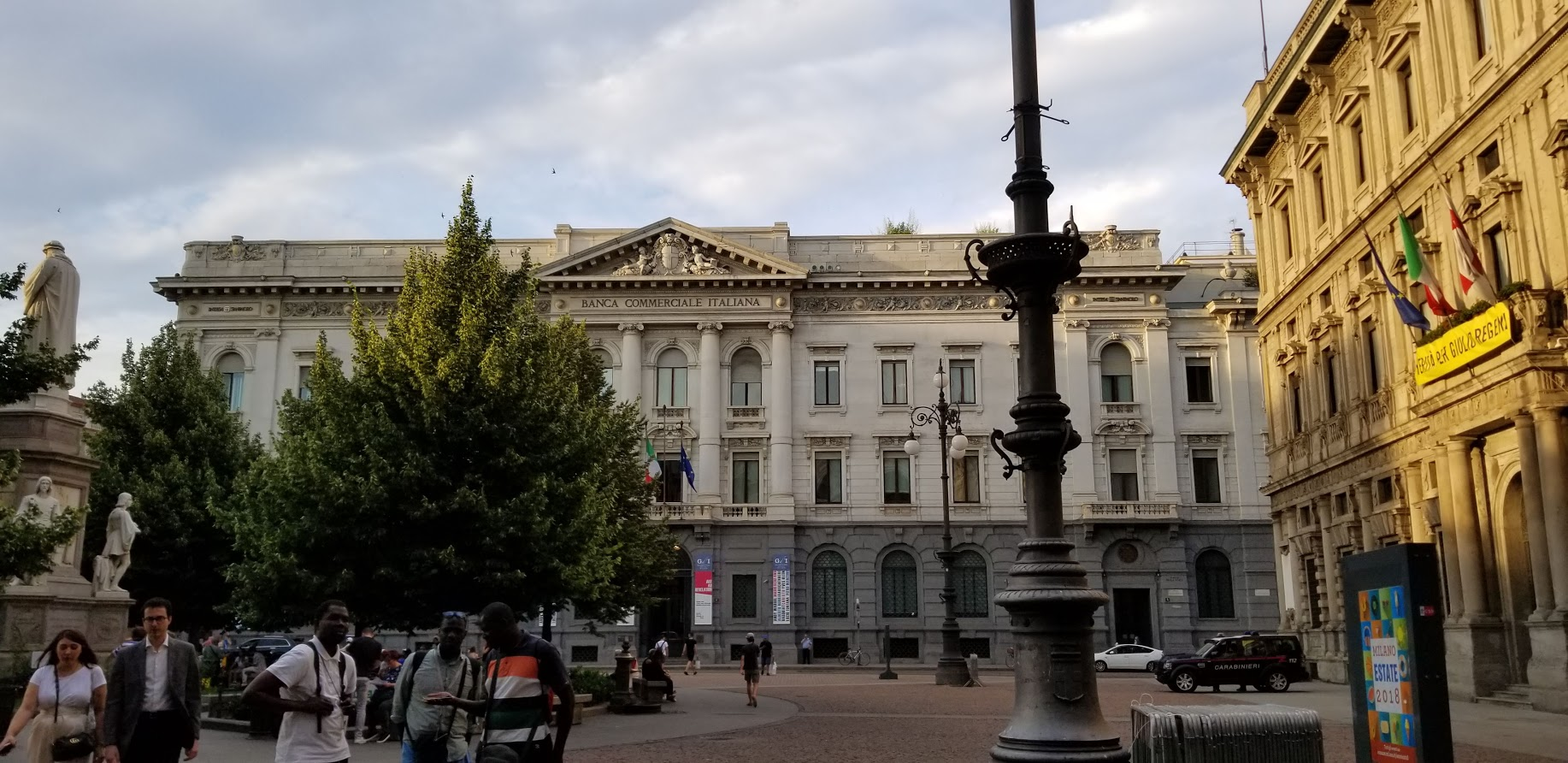 A note about culture shock: at this point, I was wishing for casual takeout like the US has so much of, so that I could get something and walk with it. I wished that I could be with my friends and family so I wouldn't have to be alone halfway across the world. I wished that I could have gotten a good night's sleep in my own bed. Instead of appreciating a new place, I was missing the one I had come from. I had reached the low point of culture shock.
I stopped and reasoned with myself. Most people go through something like this when arriving in a new place. It's okay to feel overwhelmed outside of your comfort zone, but to dwell on the negatives would only make it worse. I reminded myself that it was not Milan's fault that I was tired, hungry, and jet-lagged. And, since nobody could afford to eat so expensively all the time and the locals weren't starving, there had to be other food options.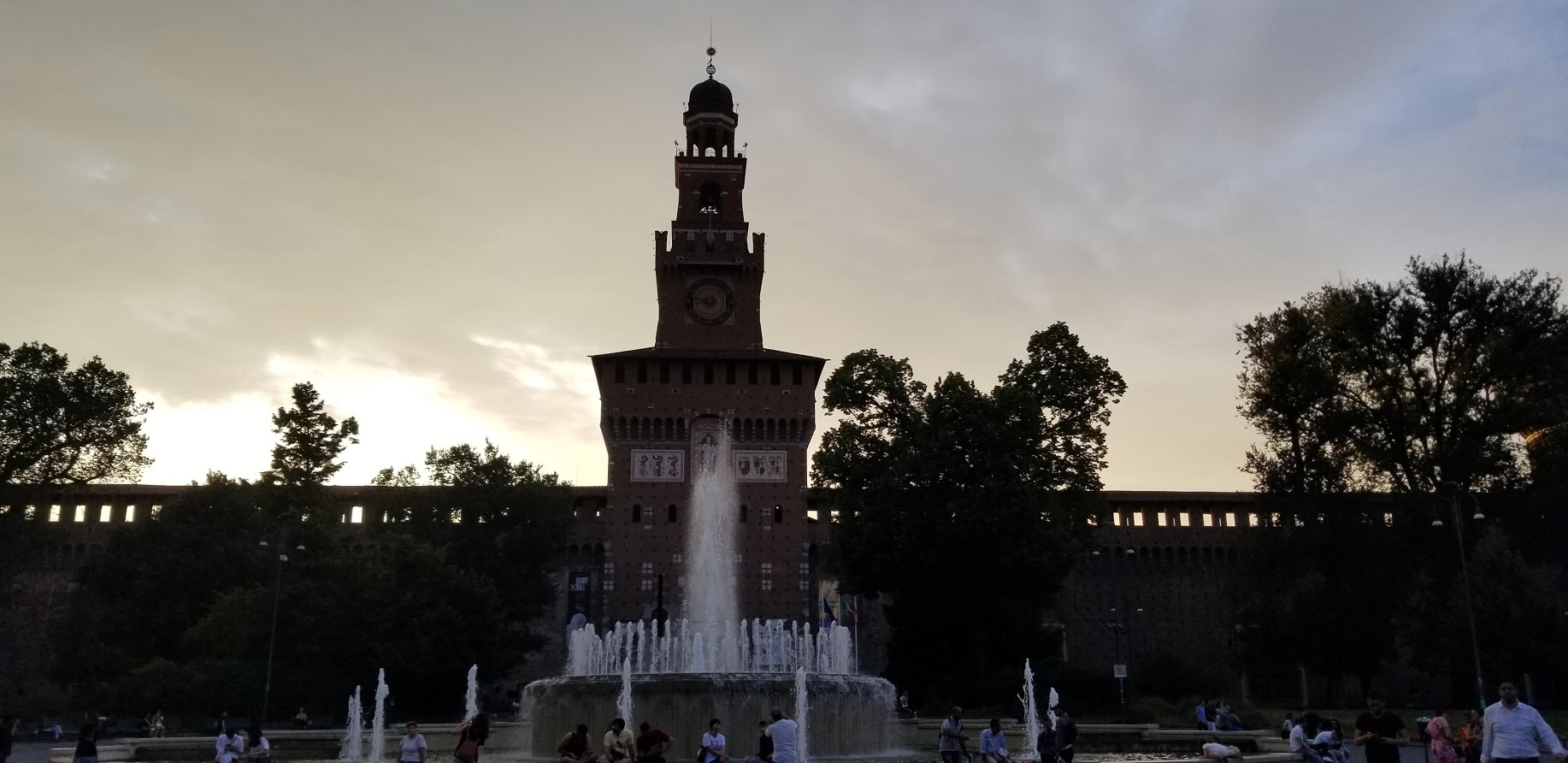 After going farther out, I found a little shop selling Italian sandwiches for only a few Euros. They had the World Cup futbol game on, and were situated right in front of a literal castle. I ate, drank a beer that I bought legally, and finally relaxed as the sun set and the city lights came on. That was the moment, when I let everything negative go and appreciated the beauty of the moment, that I fell in love with this place.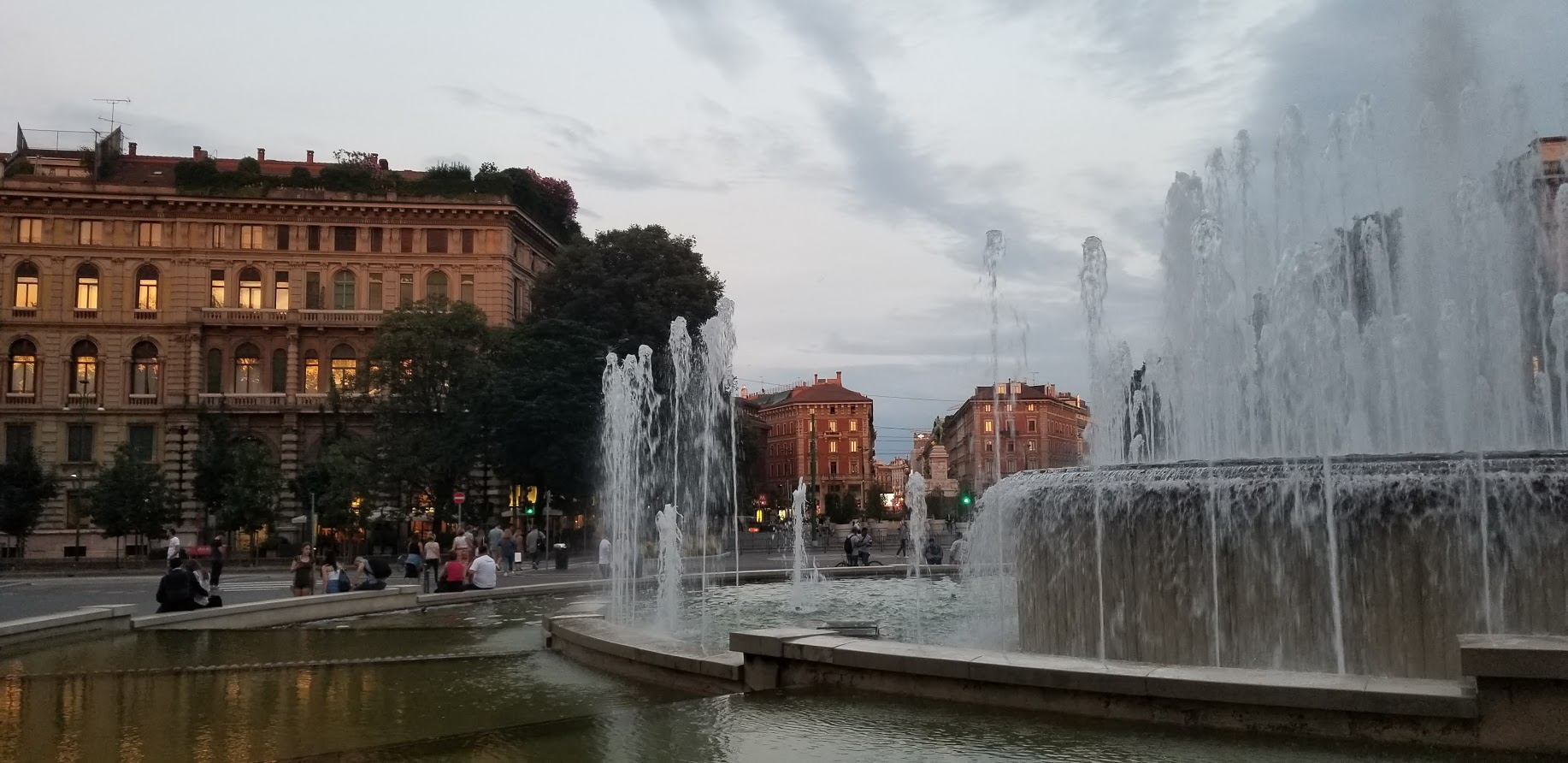 The important thing about facing challenges is to stay positive. Why miss out on appreciating such an amazing opportunity due to a few obstacles?
xo,
Cecilia