What's up, Steemit?
I'm continuing the stories of my Italian adventure, specifically about getting to know Florence. I studied Acting for Film there through a partnership between International Studies Abroad (ISA) and the New York Film Academy (NYFA) Florence campus. I lived with four other girls who were also studying abroad from the States; two for Acting and two for Filmmaking.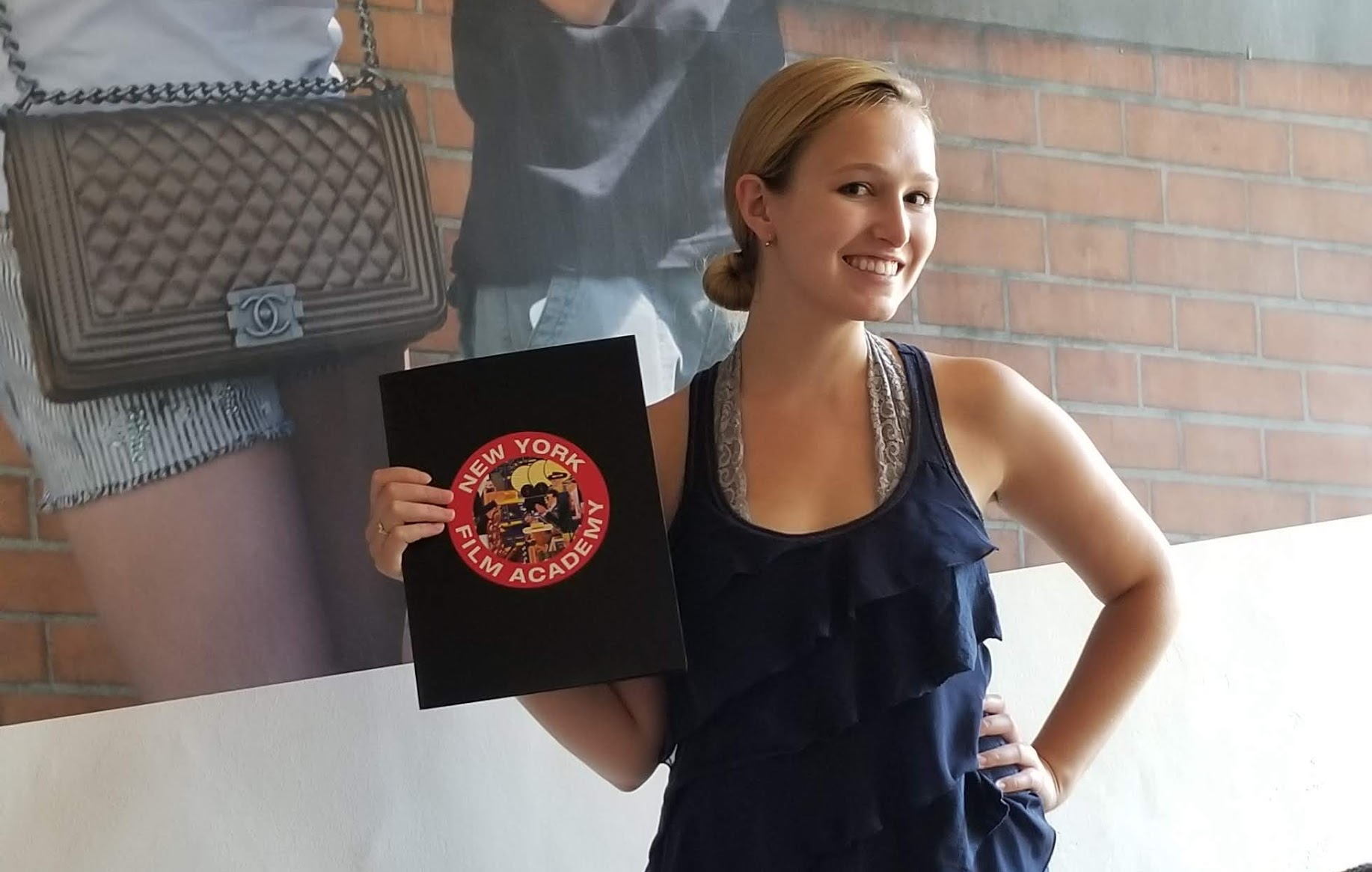 The first day, we arrived one by one, picked rooms and roommates on a whim, and decided to find something to eat. We ended up at a restaurant near the Uffizi Gallery (though we didn't know it), where the others decided to try truffle pasta and my roommate Erin discovered an undying love for truffles. I took a risk and ordered a mysterious jumble of Italian words, which turned out to be a list of vegetables. Our first meal in Florence, and I accidentally ordered a salad.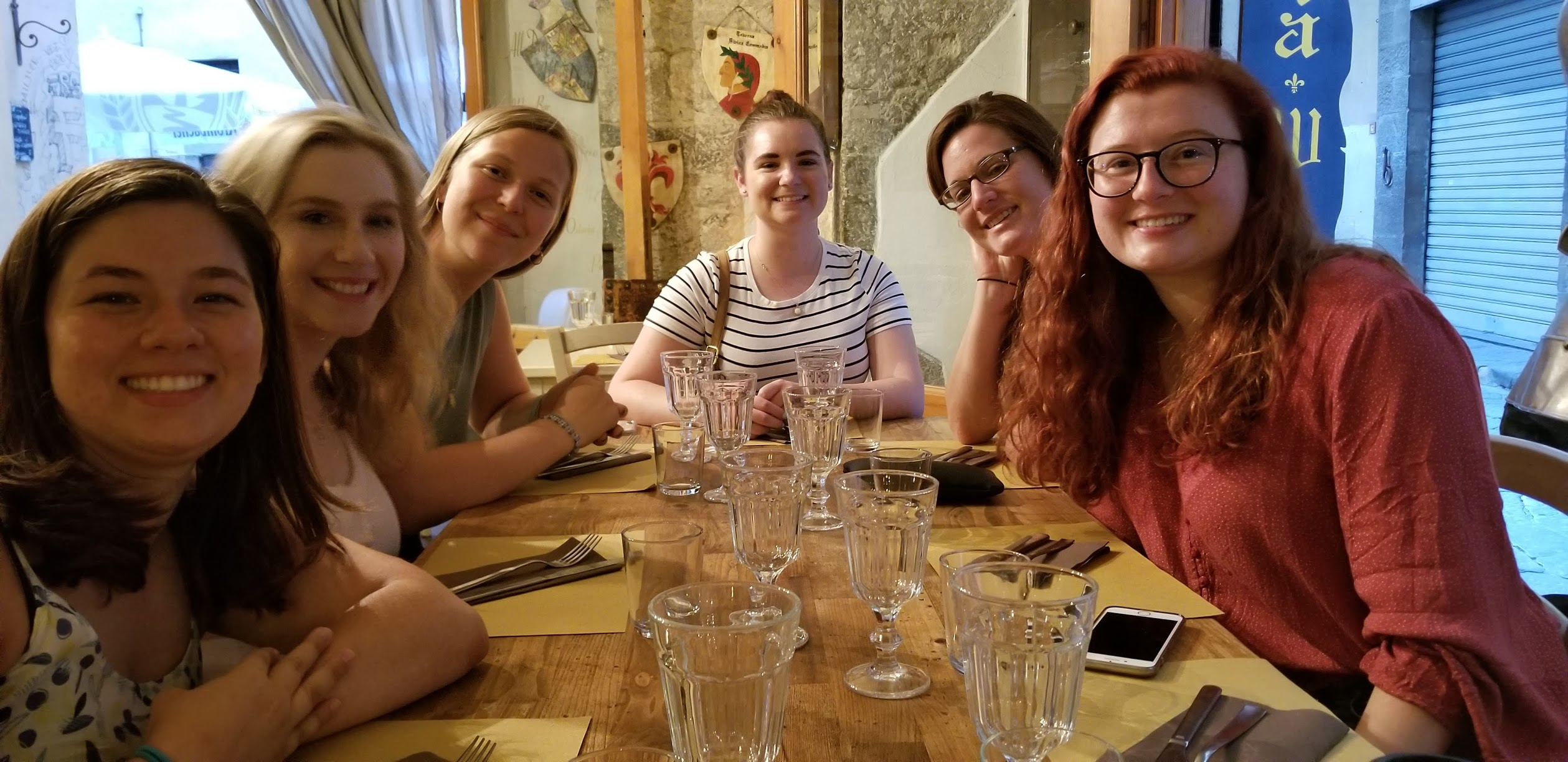 The seven of us were studying abroad from the USA, though Gigi and Amanda were housed in a different apartment. Left to right: Gigi, Claire, Rebecca, Darien, Amanda, and Erin
Afterward, we went to an ISA orientation where they explained some aspects of Italian culture that we may not have known. Most of what I paid attention to had to do with coffee, since that is a steady part of my life. For example, bars have coffee and alcohol. You can go to the same place for your morning pick-me-up and for your evening chill-out. Not only that, but Italians drink espresso quickly while standing at the bar, and don't drink cappuccino after lunch. Naturally, I got into the habit of throwing back a shot of espresso like a pro, and got used to the thick, rich taste. Another girl in the program severely confused a waiter by ordering cappuccino at 4 in the afternoon. "Are you sure?" he asked. "You want cappuccino? With milk? Not just espresso?"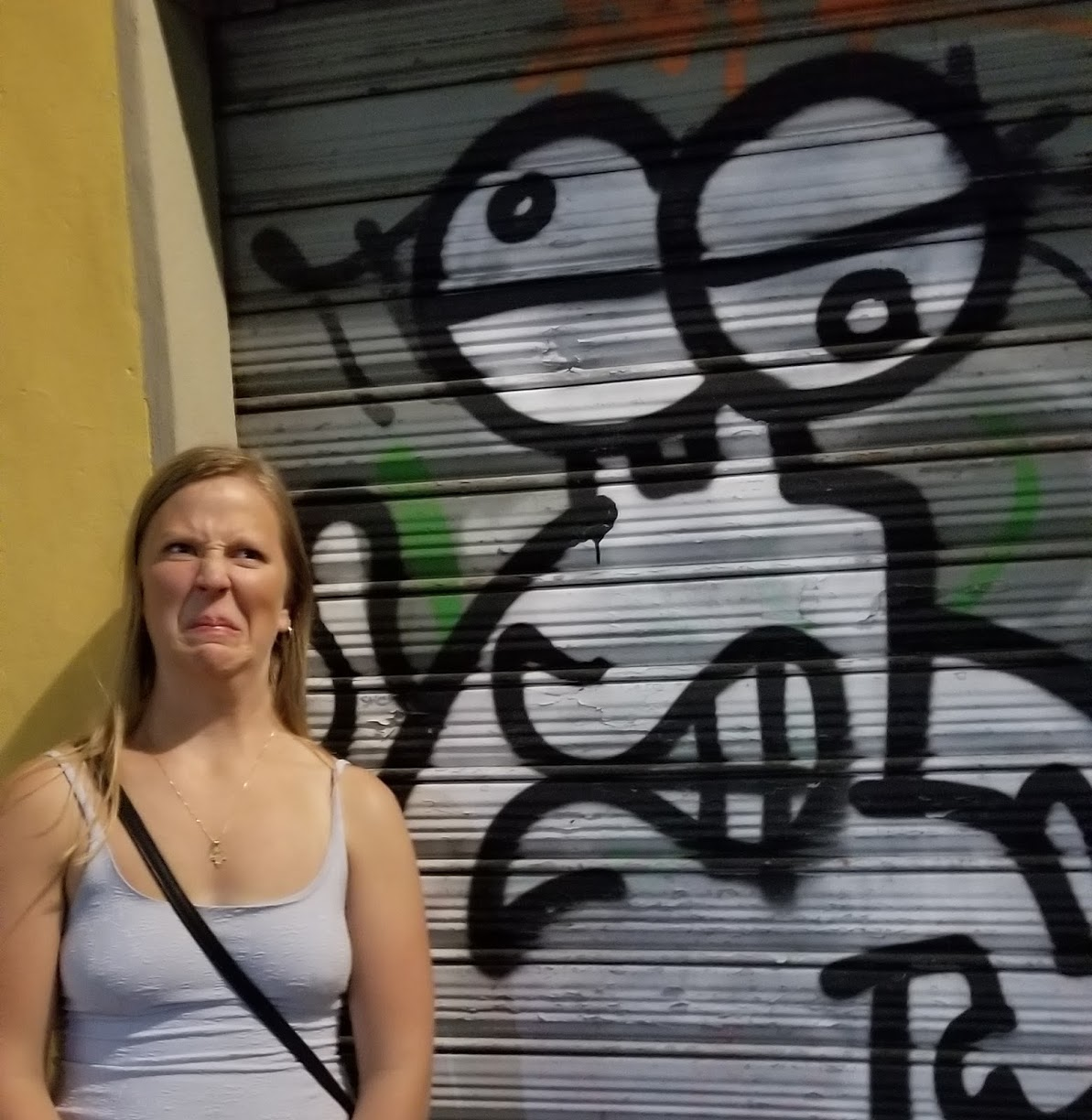 That feeling when an American orders cappuccino after noon
Service is different, too. In the US, the phrase is, "the customer is always right." In Italy, you learn to trust whomever is serving you. That first night, we went out for pizza and I ordered one, but asked for it with a cheese substitution because I have trouble digesting cow's milk. They actually refused to make the pizza with sheep's milk because they said it wouldn't taste as good! You don't tip, but you pay a coperto, which is like a cover fee for sitting and having bread before the meal. You have to pay for water, but it can be still or sparkling. Everyone was way more chill about time in Italy, servers included. Everything just took as long as it took.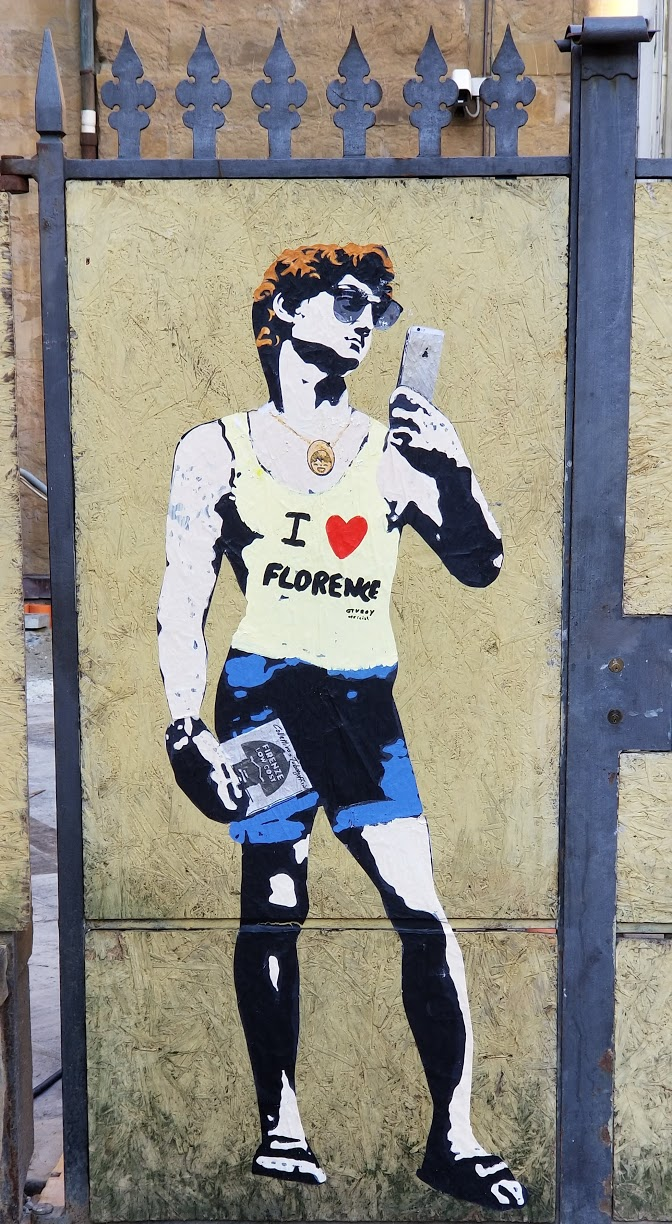 There was also so much art everywhere! The buildings, the street signs, and even the sidewalks were transformed into aesthetic masterpieces. Florence is home to many art museums, and the city has statues on display in some of the major piazzas. Street art is also ever-present, from graffiti to sidewalk recreations of famous works to stickers altering street signs.
(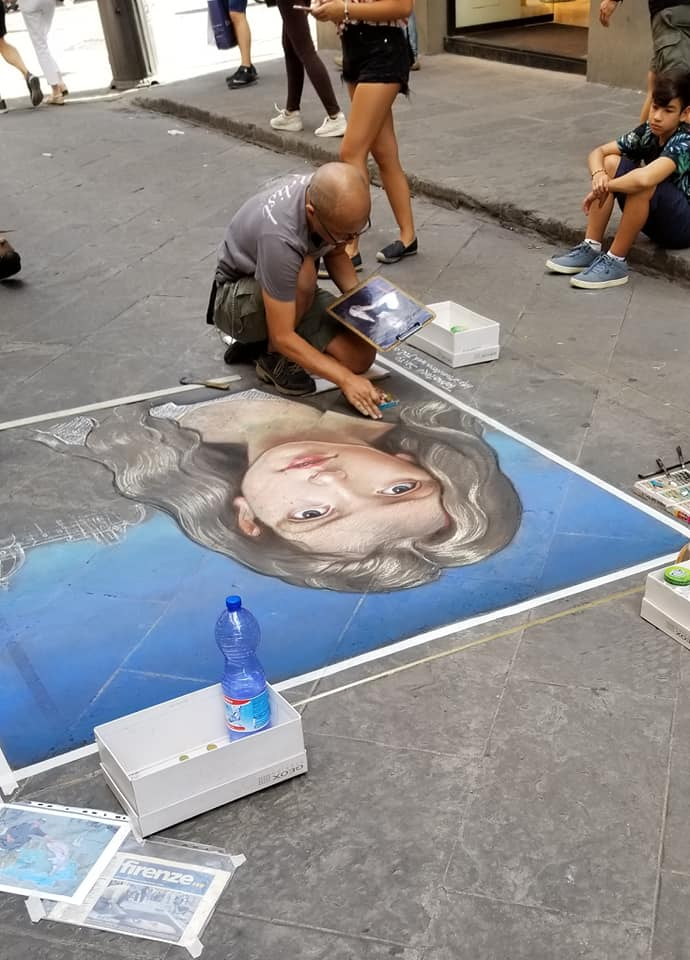 )
That first night, I went out with Claire and Rebecca, two of the other girls in my apartment. We saw the moon sparkling over the Arno river and fought off the advances of Italian boys who thought they were men (seriously, we strongly suspect they were still teenagers). We enjoyed our first gelatos, and observed the rose sellers who appeal to couples on the street. In a city as beautiful as Florence, we were just in awe of everything that we saw.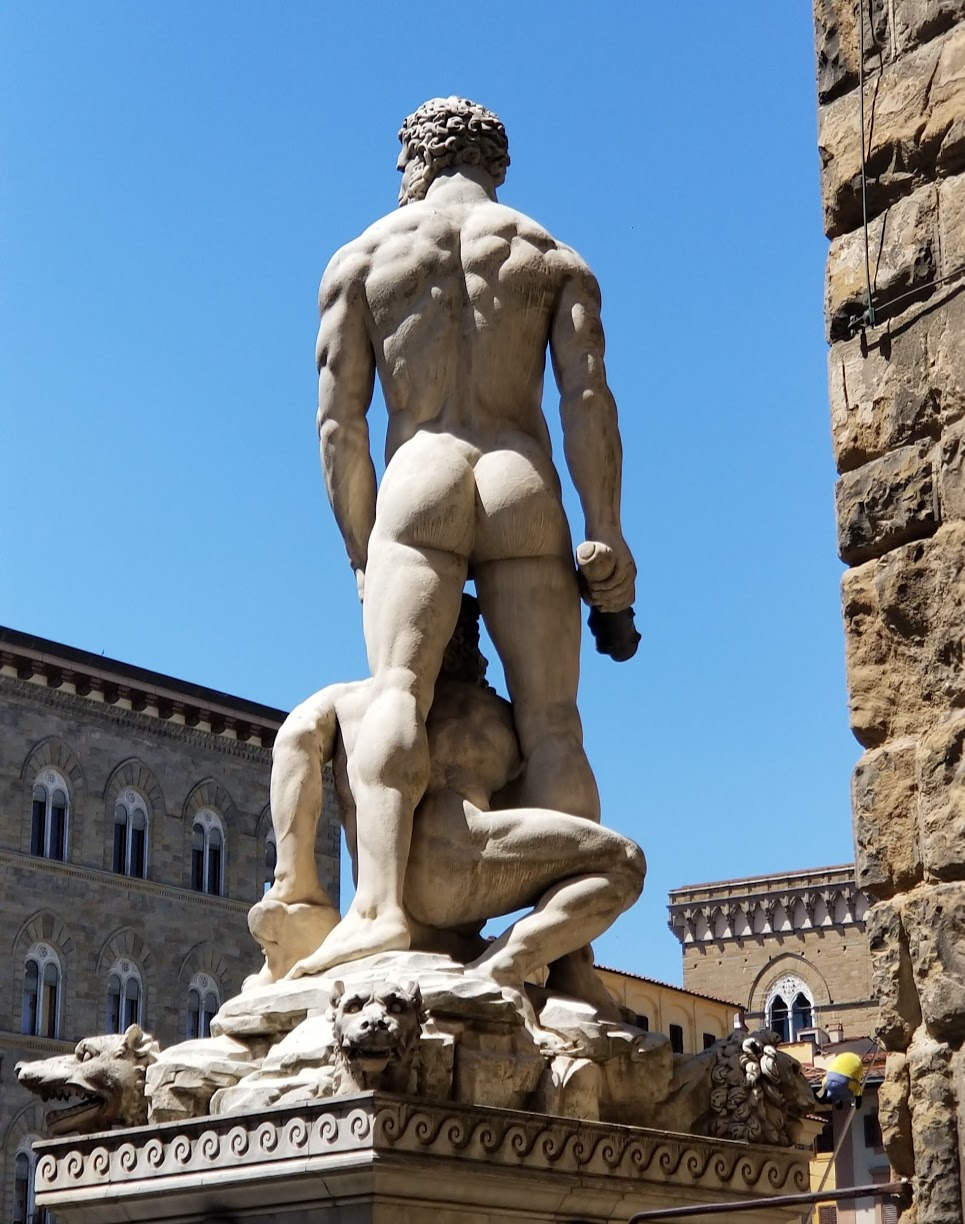 Here we have Hercules, with the best butt in Florence
Every day, there was more to explore!
xo,
Cecilia