Spring break. In college, spring break comes with high expectations: it's nine days to escape assignments and responsibilities, so it better be spectacular. My friends and I were pumped for the week off, but we knew we had to ball on a budget.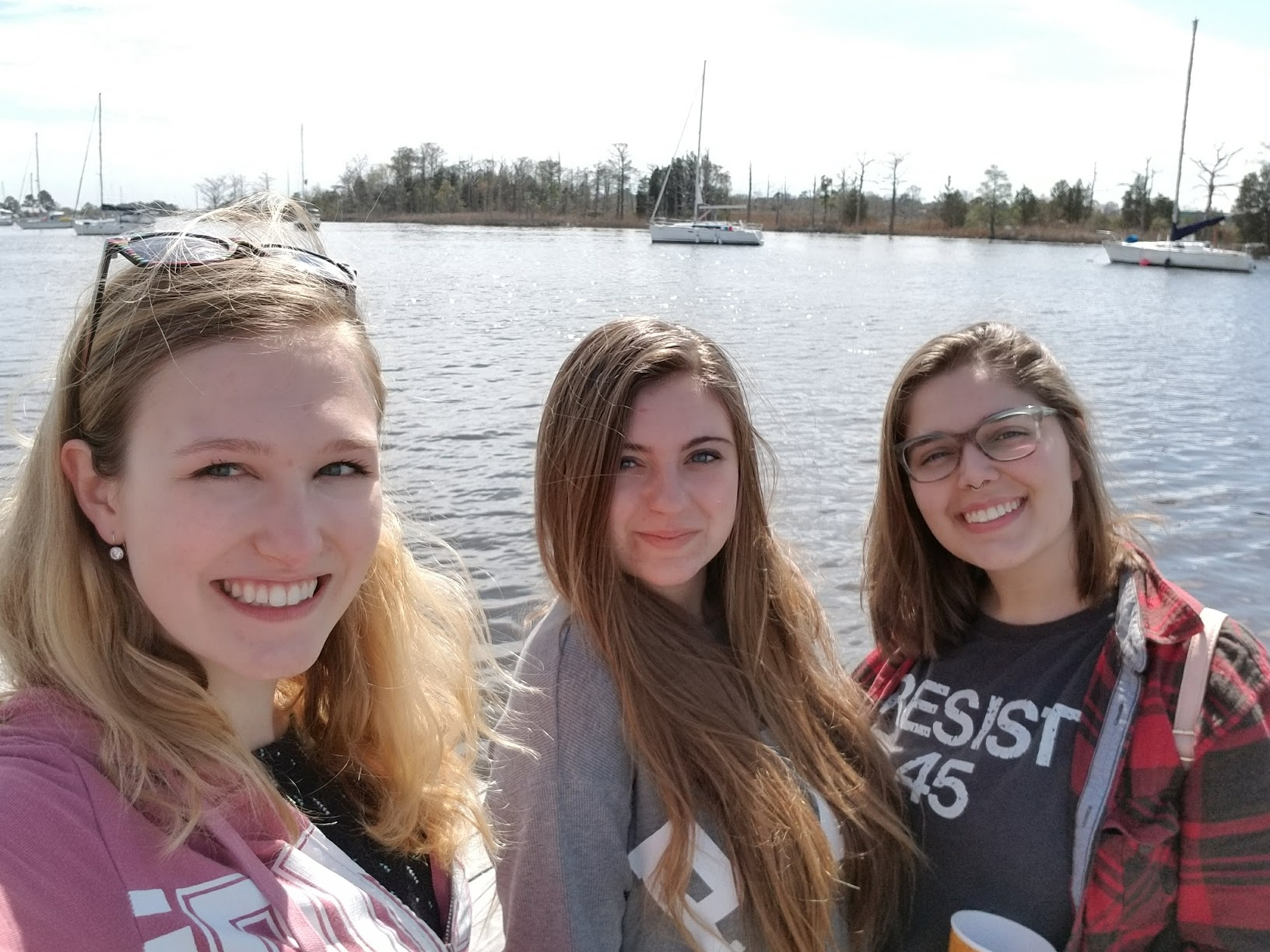 Kelsey, Juliet, and me by the water!
Our solution: road trip! For the cost of gas, Airbnb, and pb&j, my friends Kelsey, Juliet, and I got to see the sights down the east coast and across Florida.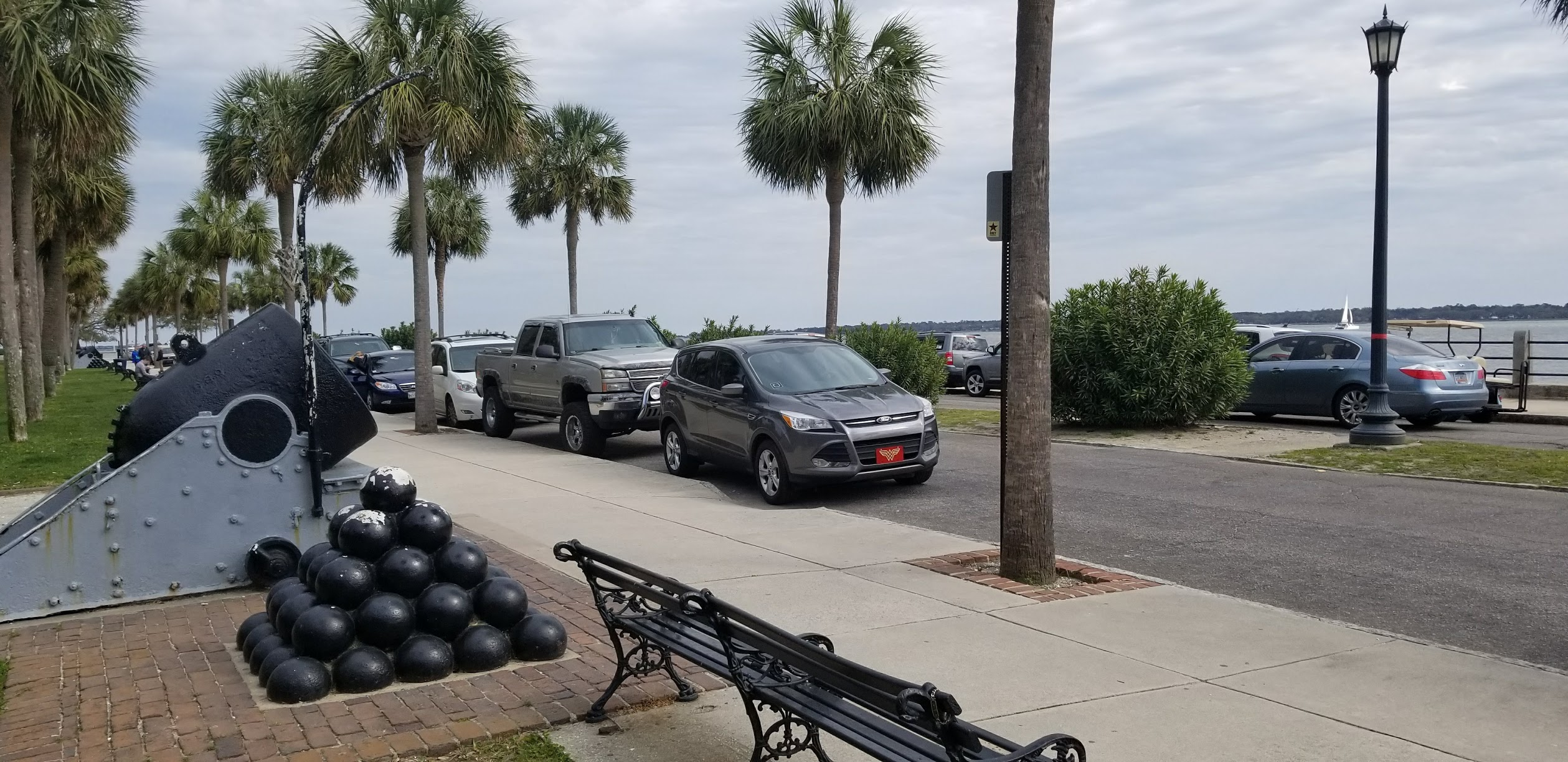 Historic street and park in downtown Charleston, South Carolina
On Monday, we left Wilmington and took 17 south through cities and beach towns. We stopped for coffee in Georgetown, a cute spot in South Carolina. It was a quiet place with a historic downtown and riverwalk. Apparently it's economy was originally based on rice farming, which declined after the civil war when slave labor could no longer be exploited. Now, it's pretty and peaceful.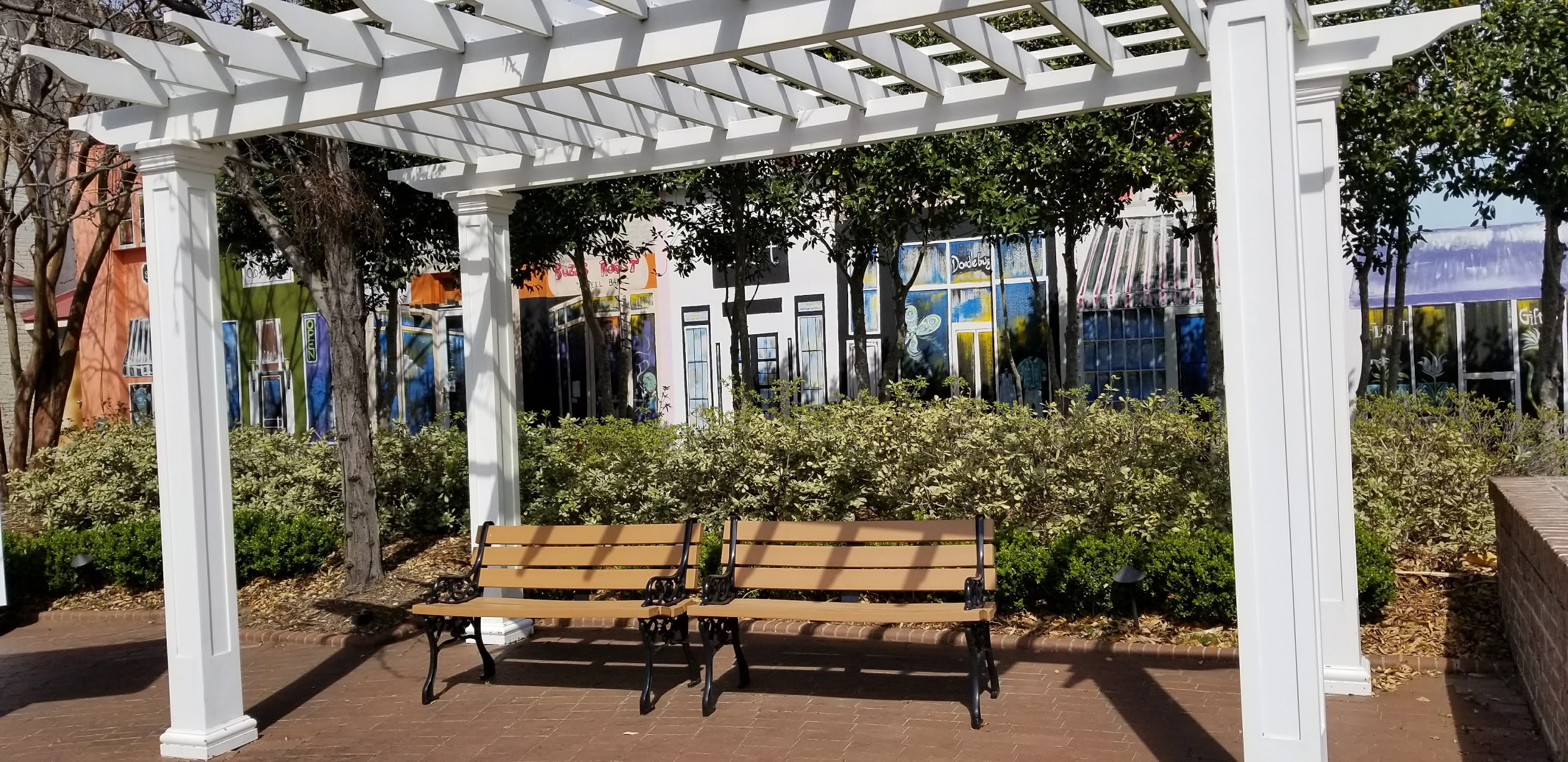 Wall of murals with seating area in Georgetown, South Carolina
We drove on down to Charleston, where we stopped for lunch and a little touring. We visited Rainbow Row, also known as historic downtown. The houses by the riverfront are all painted brightly, so naturally, I stopped to take a photo. That's when the sidewalk broke and I fell in.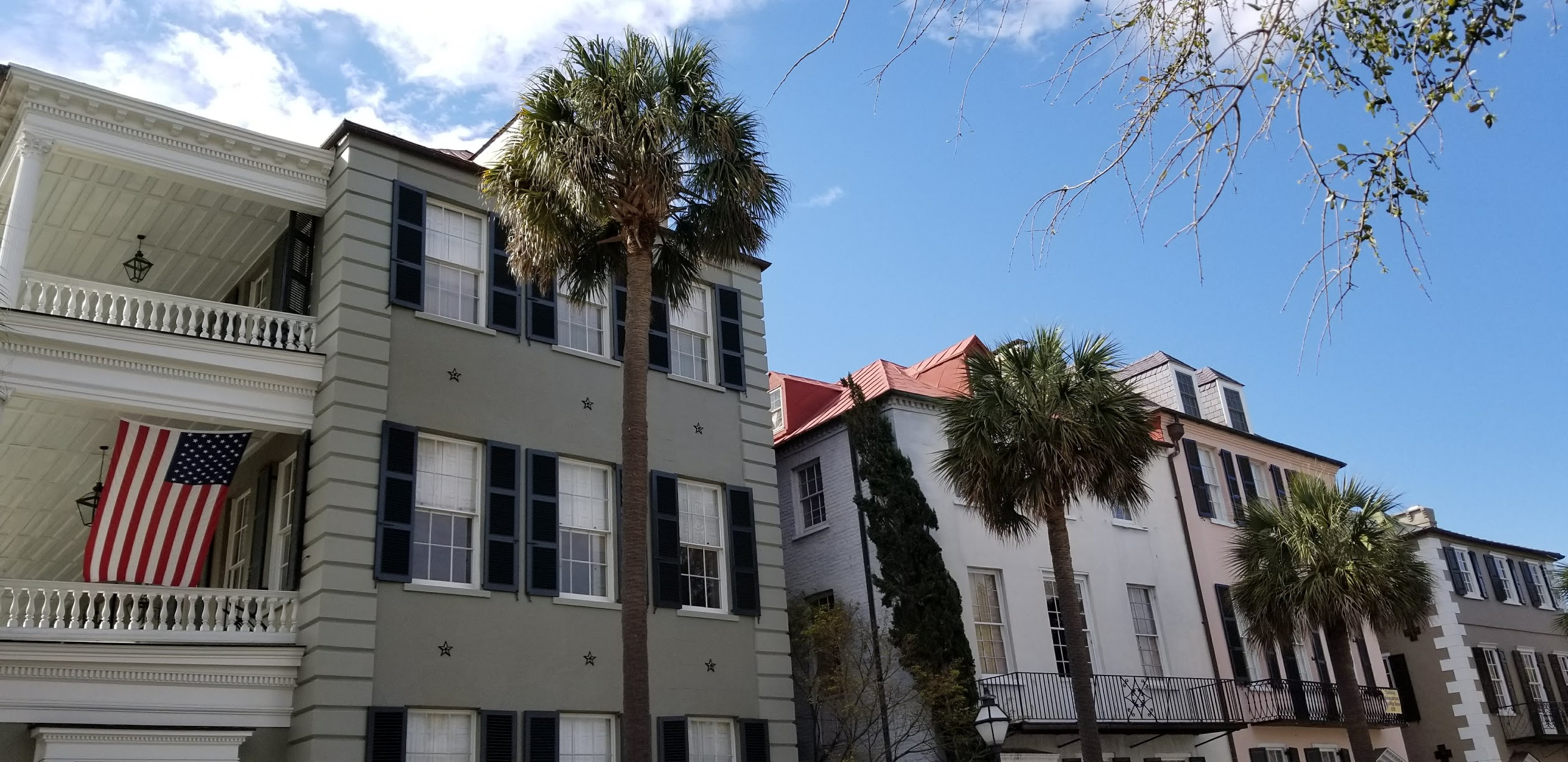 The last photo I took before the Underworld tried to take me
I had been standing on an old water main cover that was already in bad shape, but I didn't realize it. I just heard Kelsey talking about ghost tours, felt my leg go down, and figured they were trying to drag me to hell or something. My foot stopped when it hit a pipe, but about half of my leg had descended into the ground. I pulled it out carefully, and though it was pretty scraped and bruised, it could have been much worse. And how many people can say they've fallen into the sidewalk before?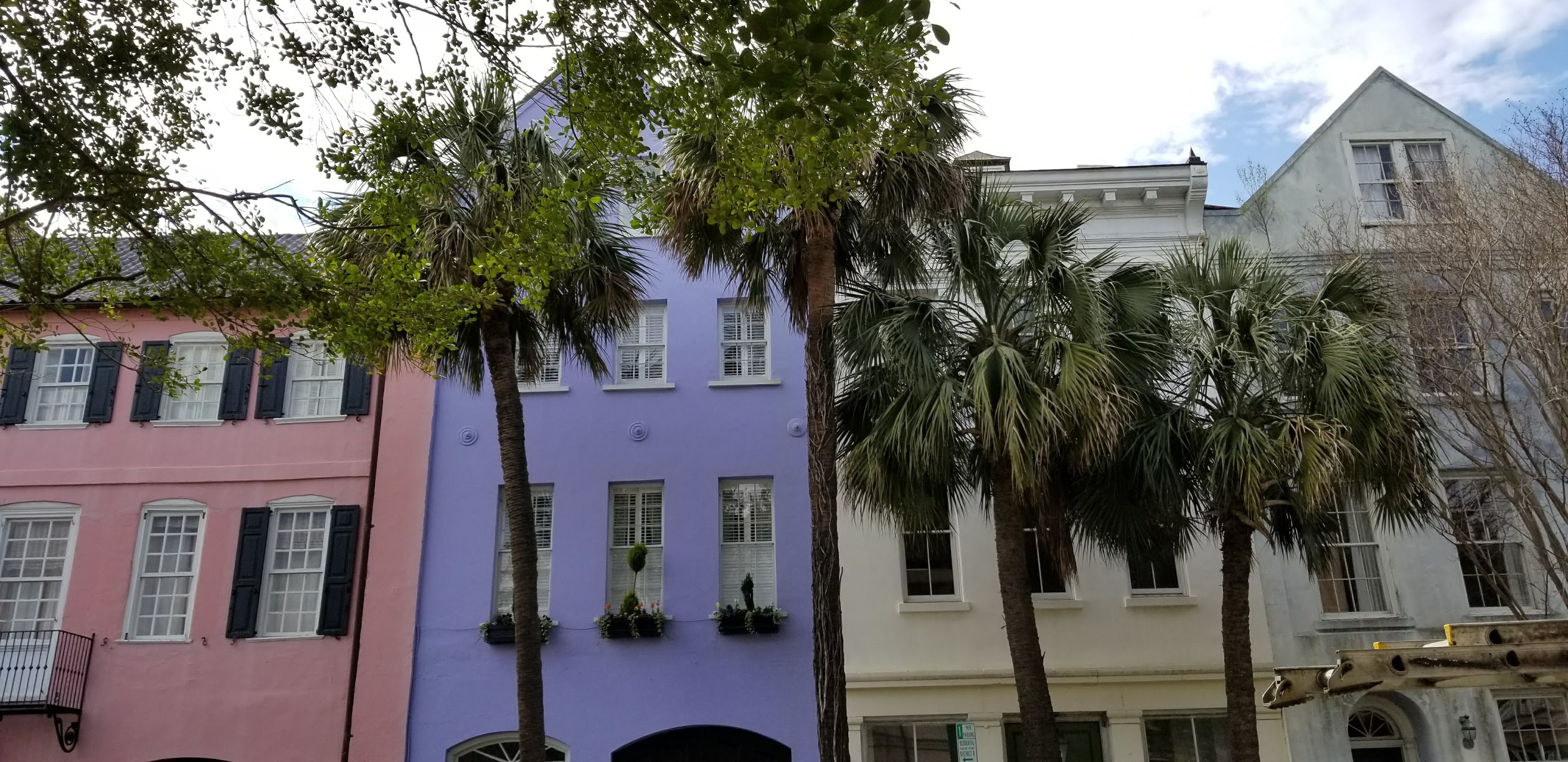 There's a reason they call it Rainbow Row!
After lunch, my adventure, and our photo sessions, we drove on to Daytona Beach, where we spent our first night. There's more to come on that tomorrow!
xo,
Cecilia