What's up, Steemians?
I'll pick up where I left off from yesterday's post about a road trip through Florida!
After Orlando, we headed farther west across the peninsula! We stayed in a comfy AirBnB in St. Petersburg, Florida, then set forth to see something new. While looking up attractions on the west coast of Florida, we read about the "world's largest sponge collection" in Tarpon Springs. We thought, what the heck, let's see what it's all about!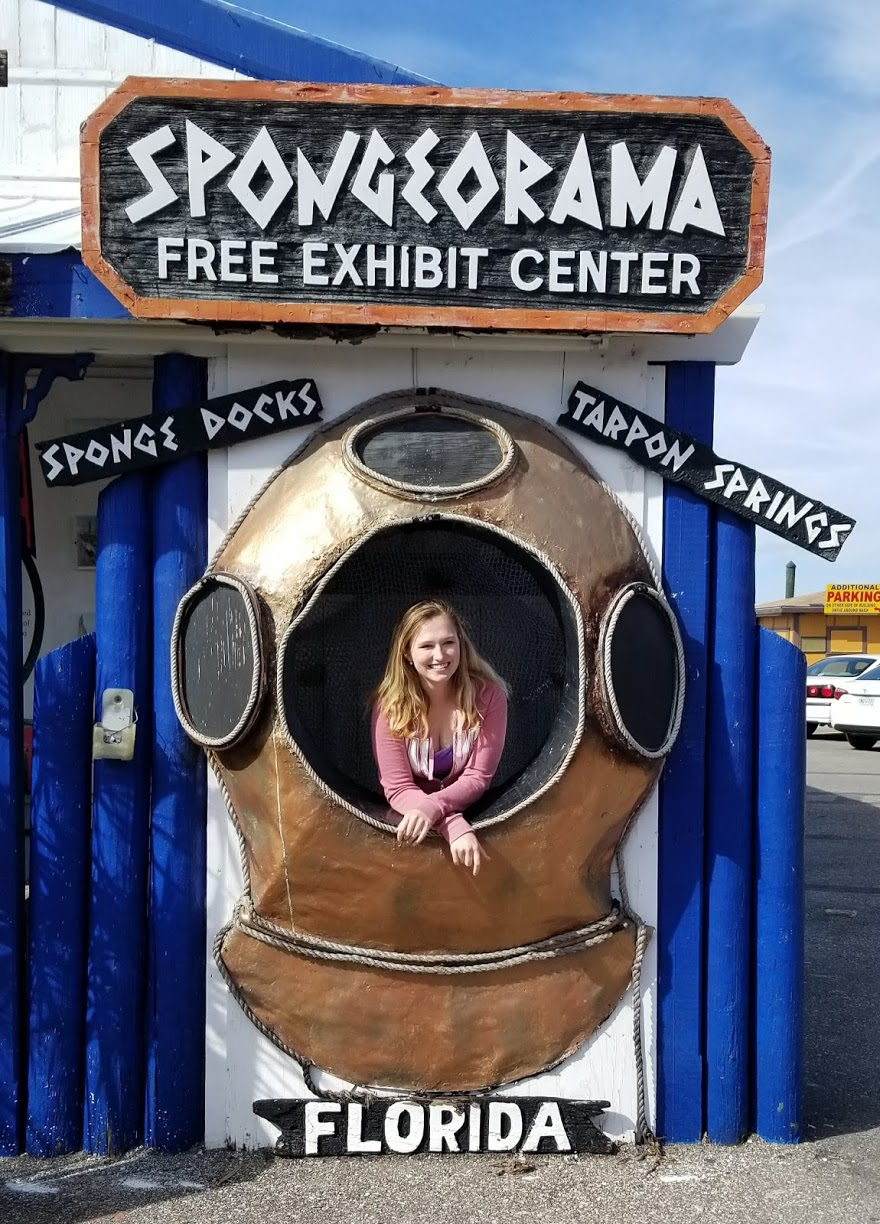 As it turns out, these are not just random kitchen sponges that someone decided to collect, but natural sponges. The town was first settled by a Greek man who discovered how abundant natural sponges are in the area. He recognized the entrepreneurial opportunity, got his family to join him, and started harvesting and selling natural sponges.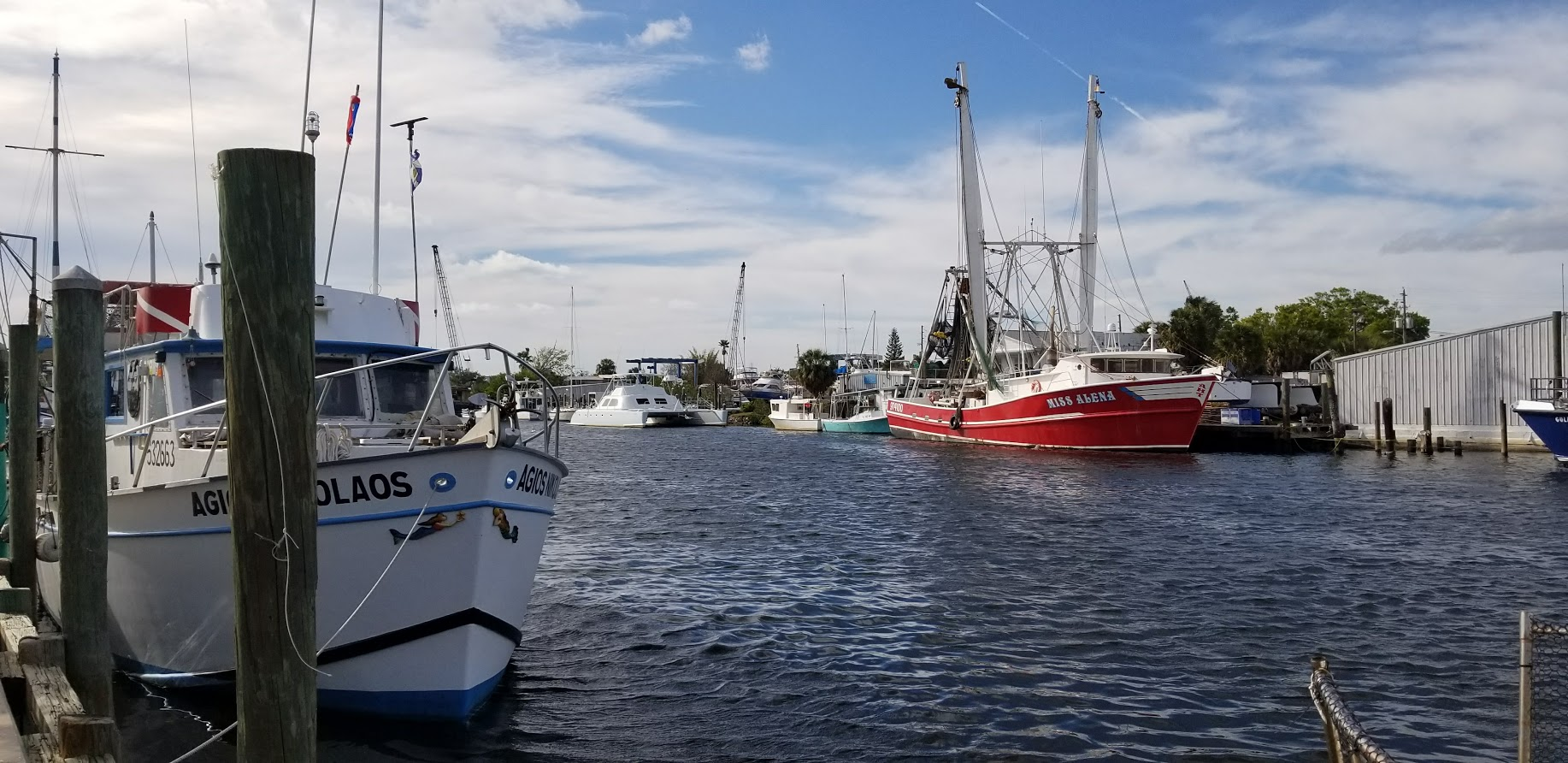 I learned that natural sponges are antimicrobial, and not alive once they've been harvested. I decided to purchase one, since I needed a new loofah to bathe with anyway. It doesn't get mildewed in the shower, and the texture is just right for light exfoliation on my body. The people of Tarpon Springs converted me from a skeptic to a fan.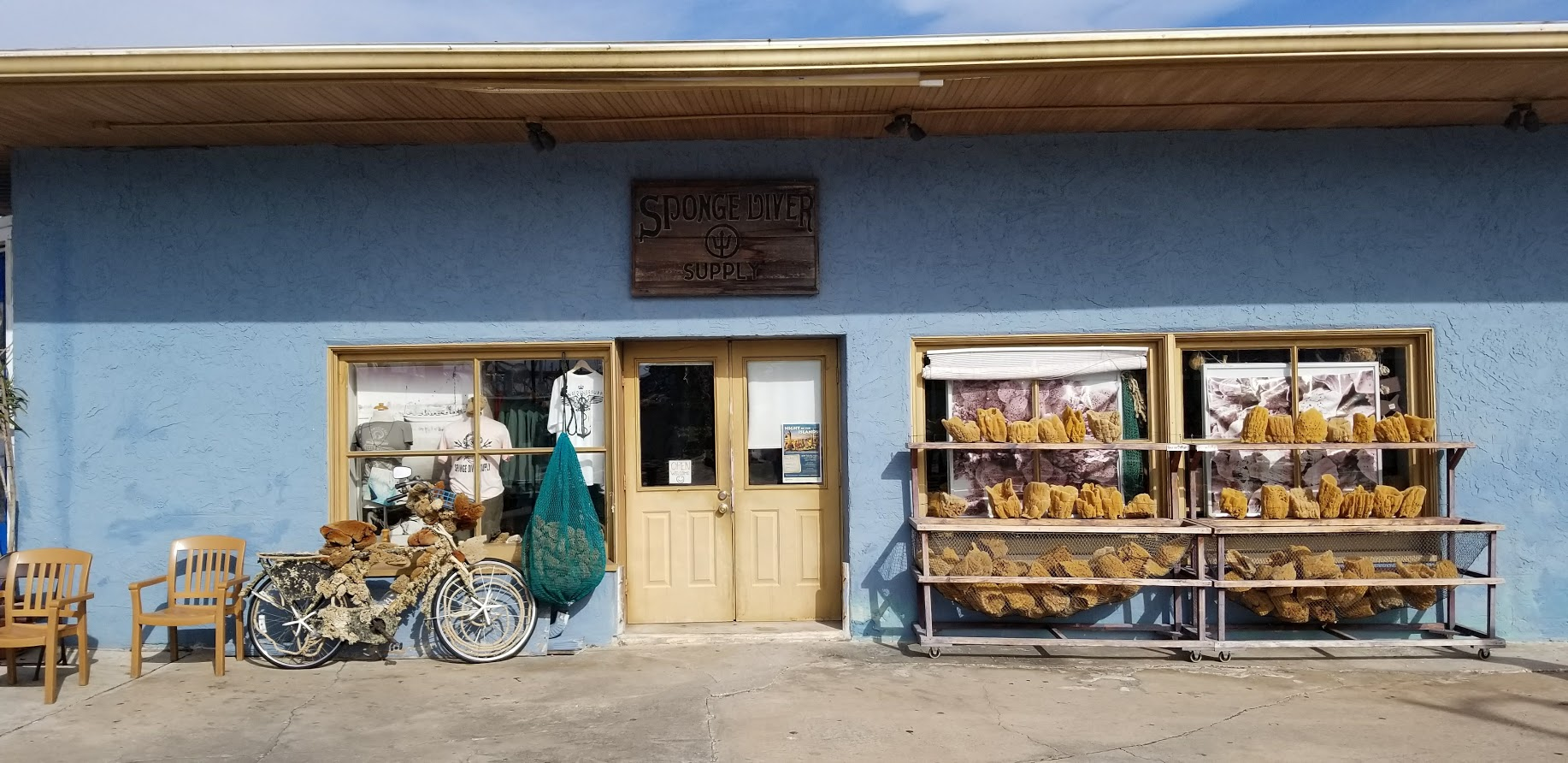 There were lots of touristy shops, plus Greek restaurants and bakeries on every block. The town was right on the water, and seemed to celebrate its history and industry through museums, artwork, and even a theater with a sponge-diving movie that was free for the public to see. It was all a little kooky and a lot of fun.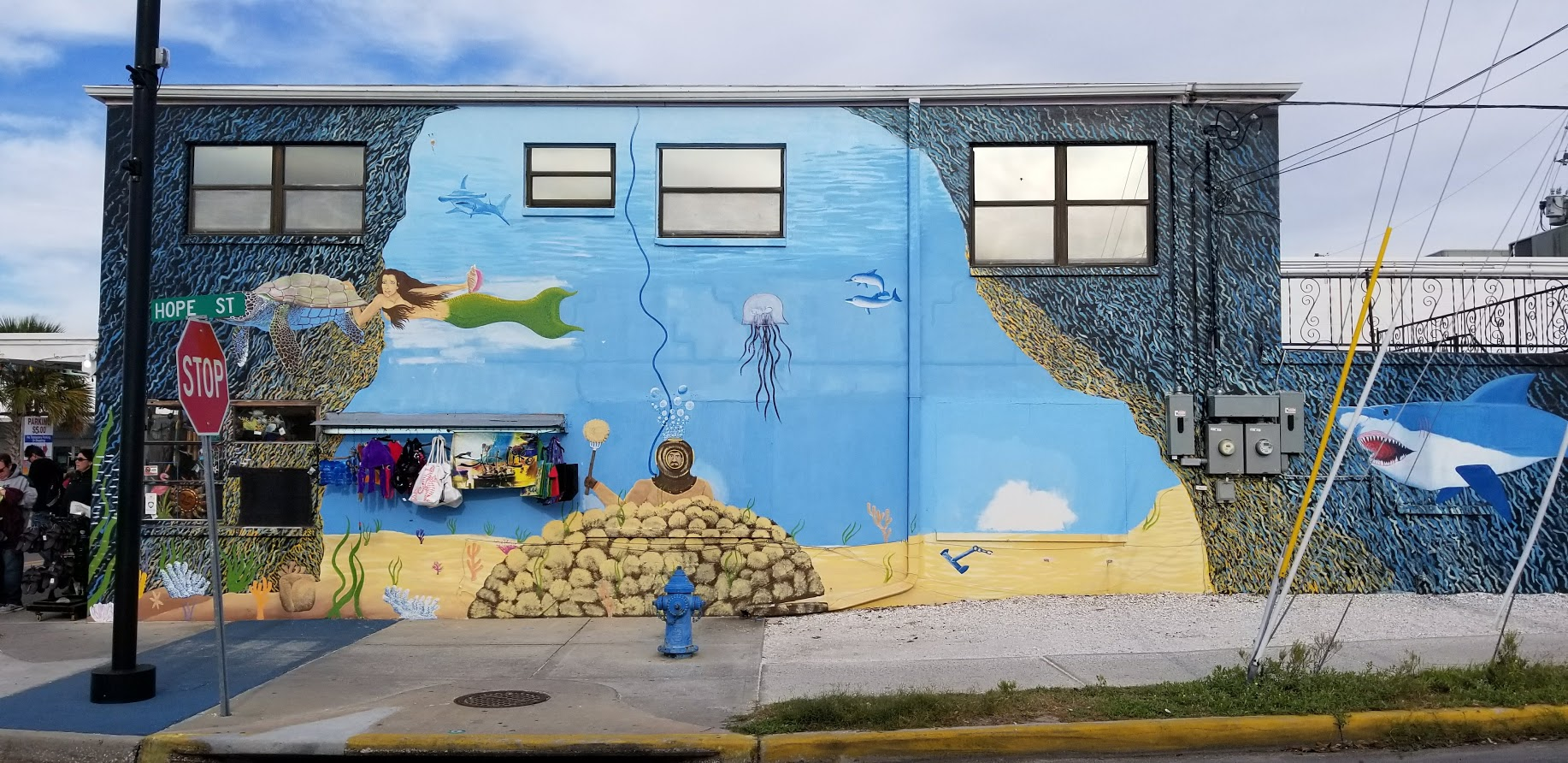 That evening, we stopped in Clearwater because we had heard that they have one of the most beautiful beaches in the country. As hard as it is for me to admit, given that I live 10 minutes from Wrightsville Beach in North Carolina, it's true. The sand was extremely fine and white, and the sun actually set over the water.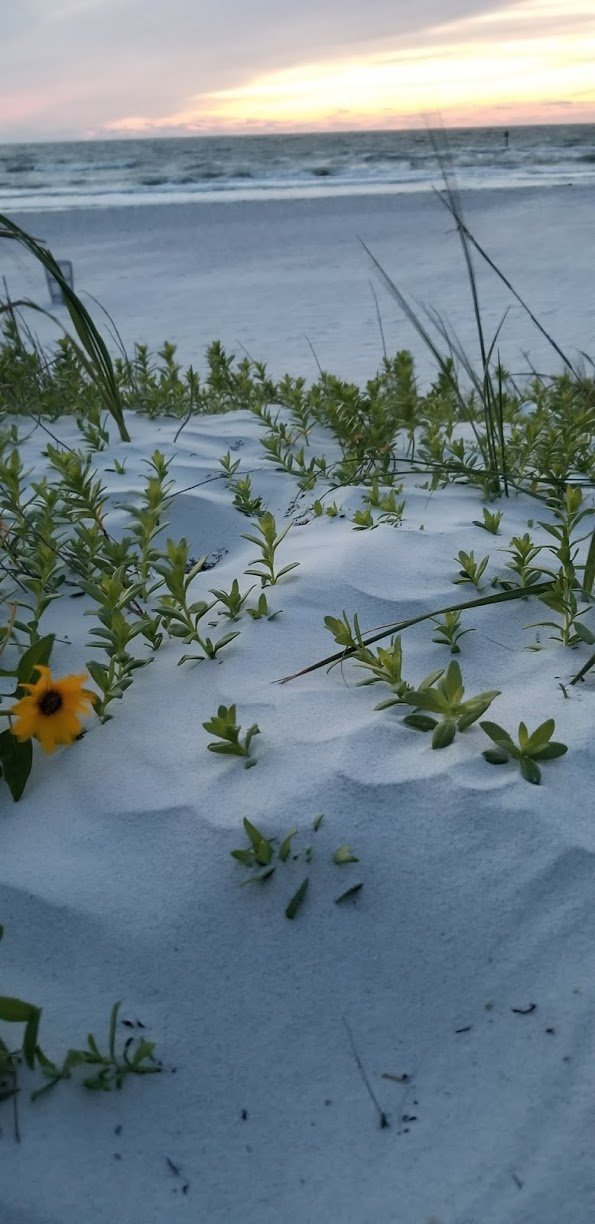 We also passed the flagship building for Scientology, or the "Flag". I never knew much about Scientology except that Tom Cruise was a member, but Juliet had done research on it before and shared her knowledge with us. In addition to seeing things I had never seen before, it's nice to be learning something new every day.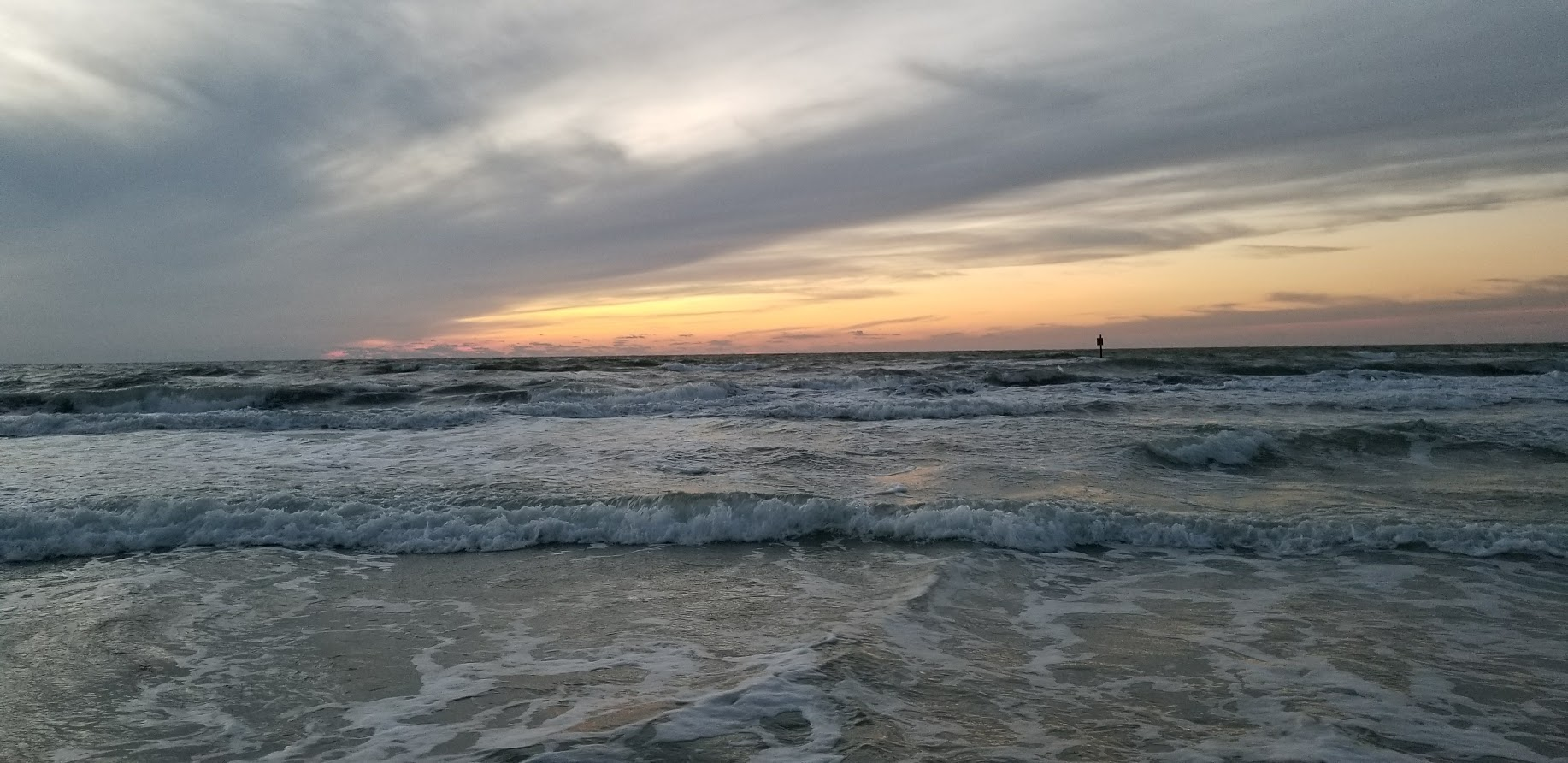 I can try to describe it and share pictures, but I really can't do the beauty of this beach justice. It was the type of place that makes you appreciate how wonderful the world is. We sat on the dunes for a long time, talking at first, and eventually falling silent as the weight of our worries floated away. Seeing the sights only lasted a day, but learning to get lost in a beautiful moment? That's something I'll take with me forever.
xo,
Cecilia