When taking a road trip across Florida, can you guess where else we went? I'll give you three hints: Disney World, Universal Studios, and expensive parking!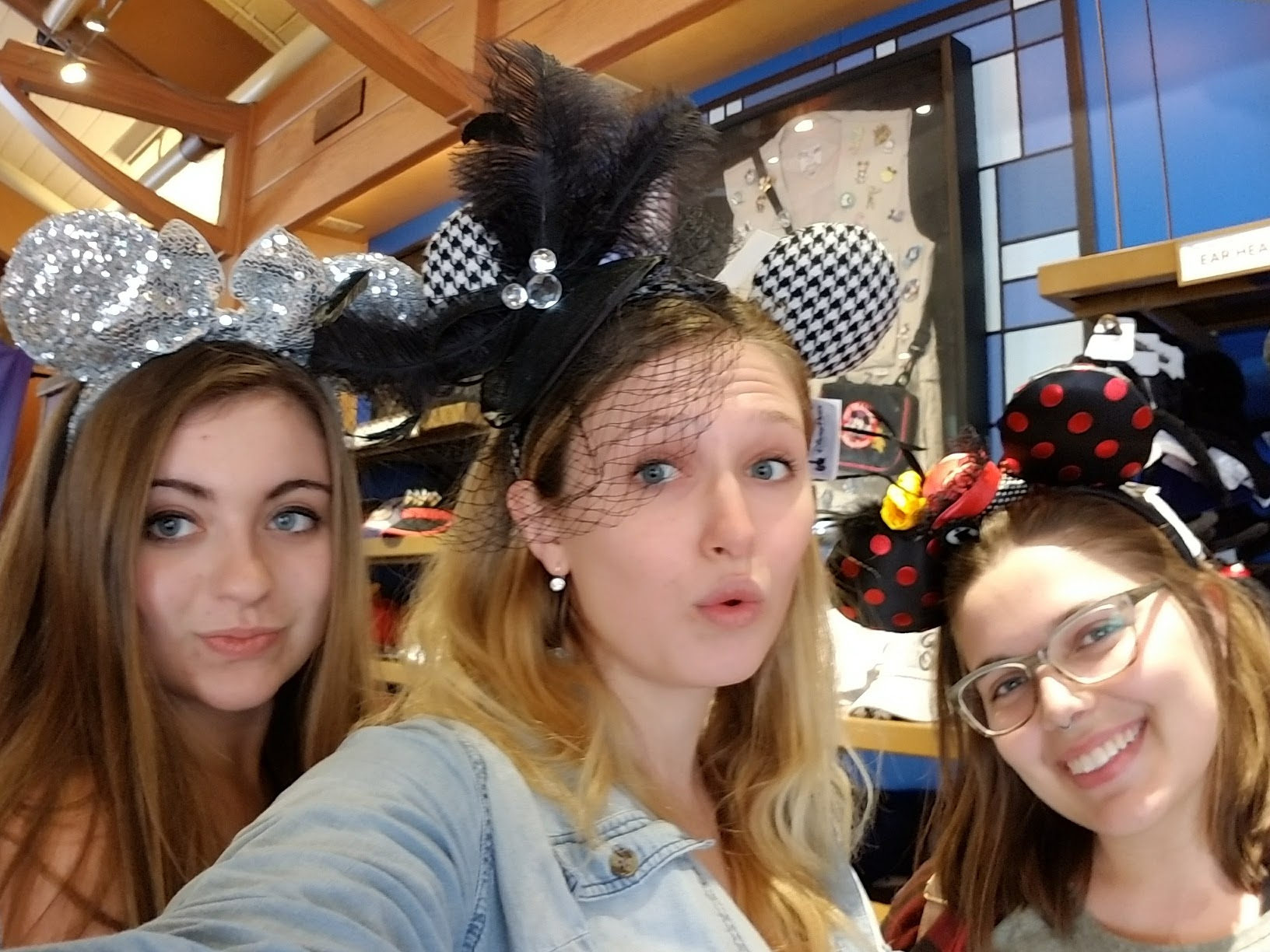 That's right: Orlando!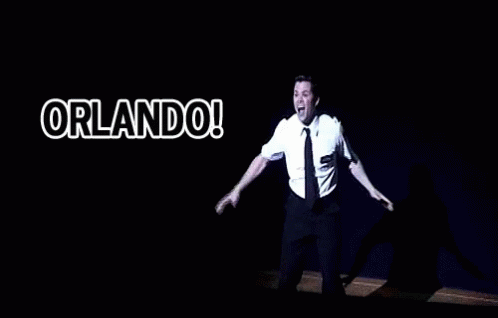 But we're on a budget, remember? Kelsey, Juliet, and I had all been to at least one of the parks before, so we got our theme park fix by visiting Disney Springs, a.k.a. Downtown Disney, instead. It's all Disney-related shopping and restaurants, but it's free to go to and still has that fun vacation atmosphere. Not only that, it was beautifully landscaped and even featured giant Lego sculptures!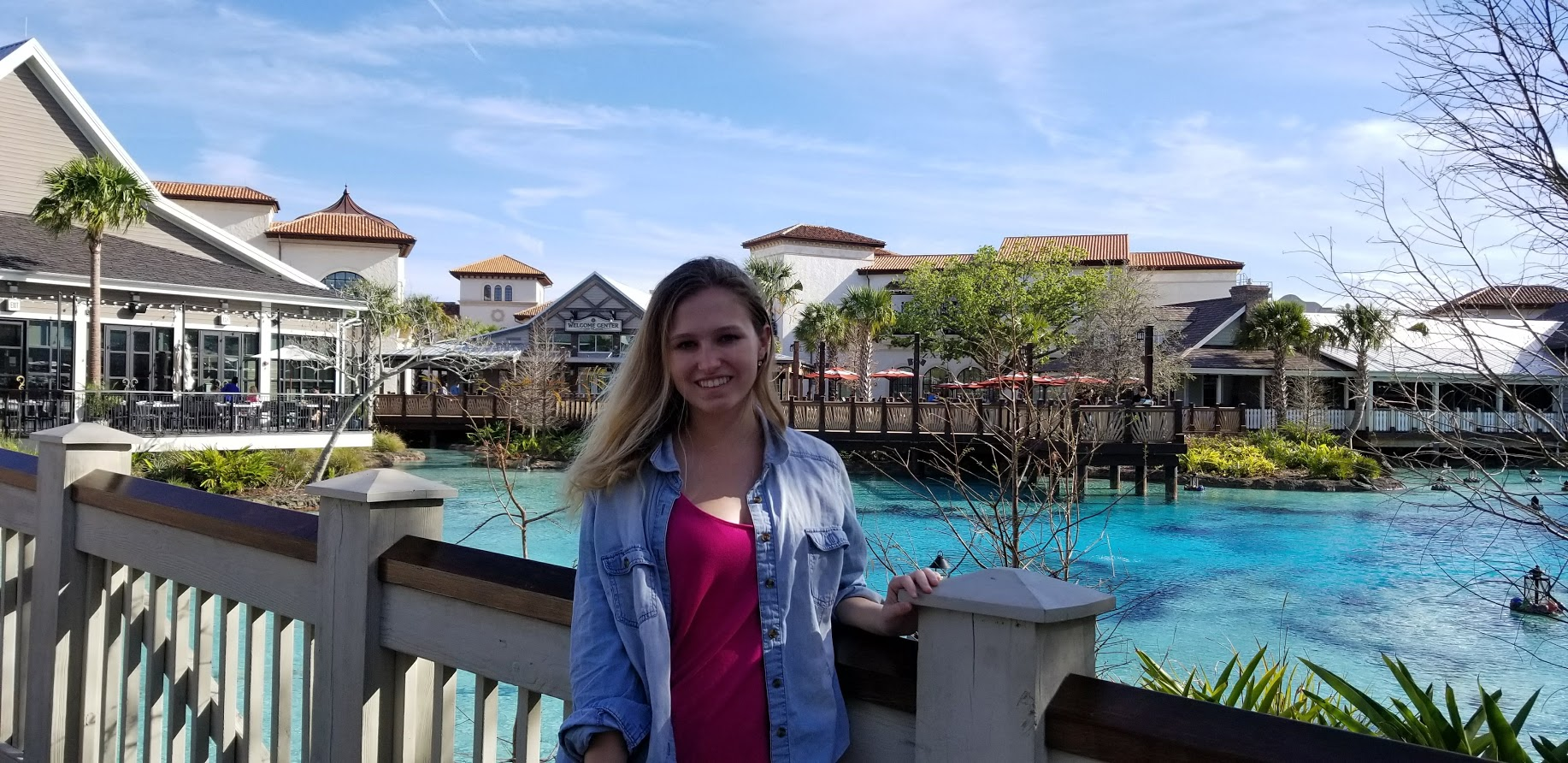 Orlando is more than just its attractions, so we wanted to see what else the city has to offer. We were not disappointed! Right in the downtown area, there is a beautiful park at Lake Eola. The park was stunning, with black and white swans, herons, turtles, flowers, palm trees, and more!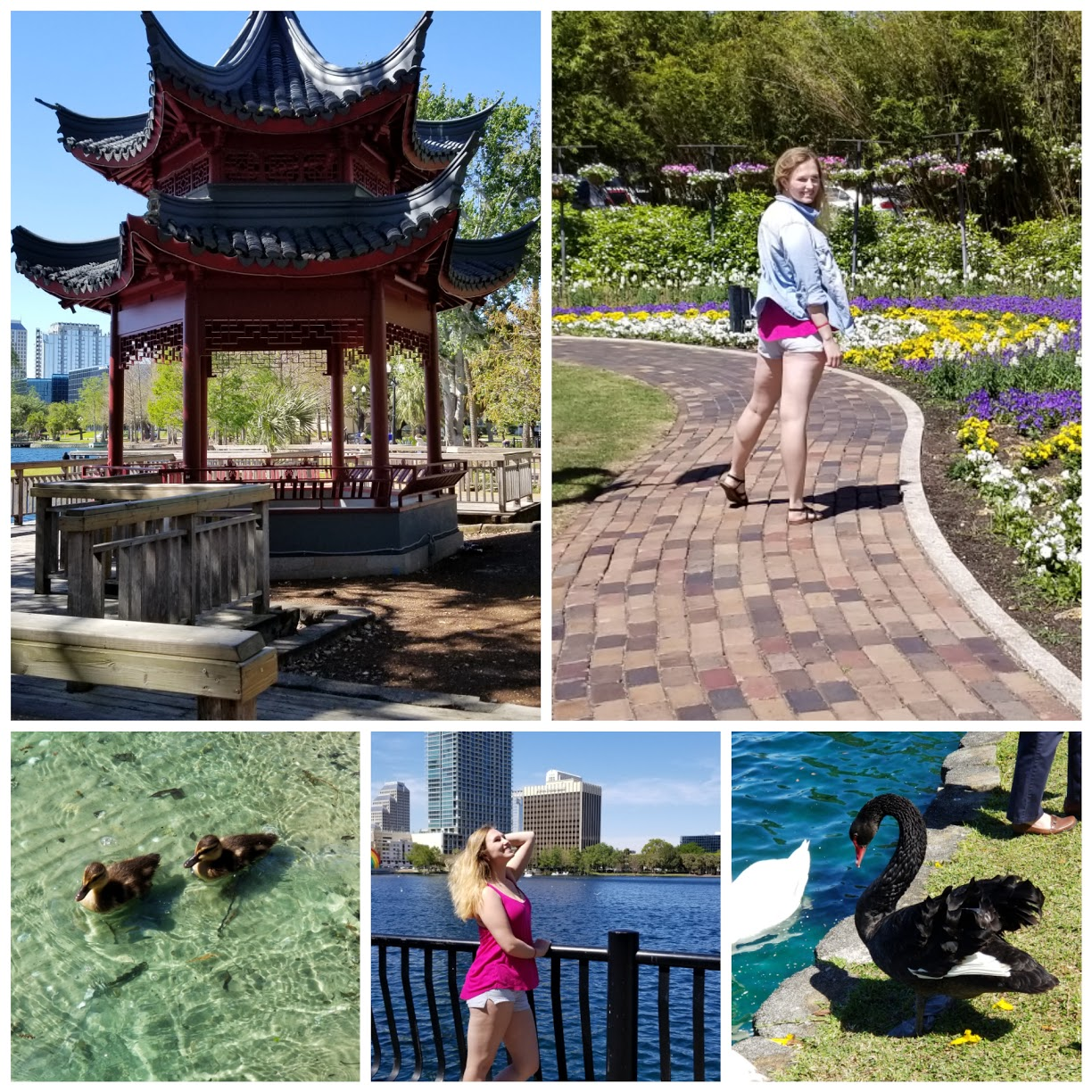 We also played around with an interactive art project, a statue of the "Muse of Discovery" by Meg White. There were other tourists there too - and a group of three women taking a road trip together! They took photos of us with the statue, and it was fun to meet other people in the same situation as us.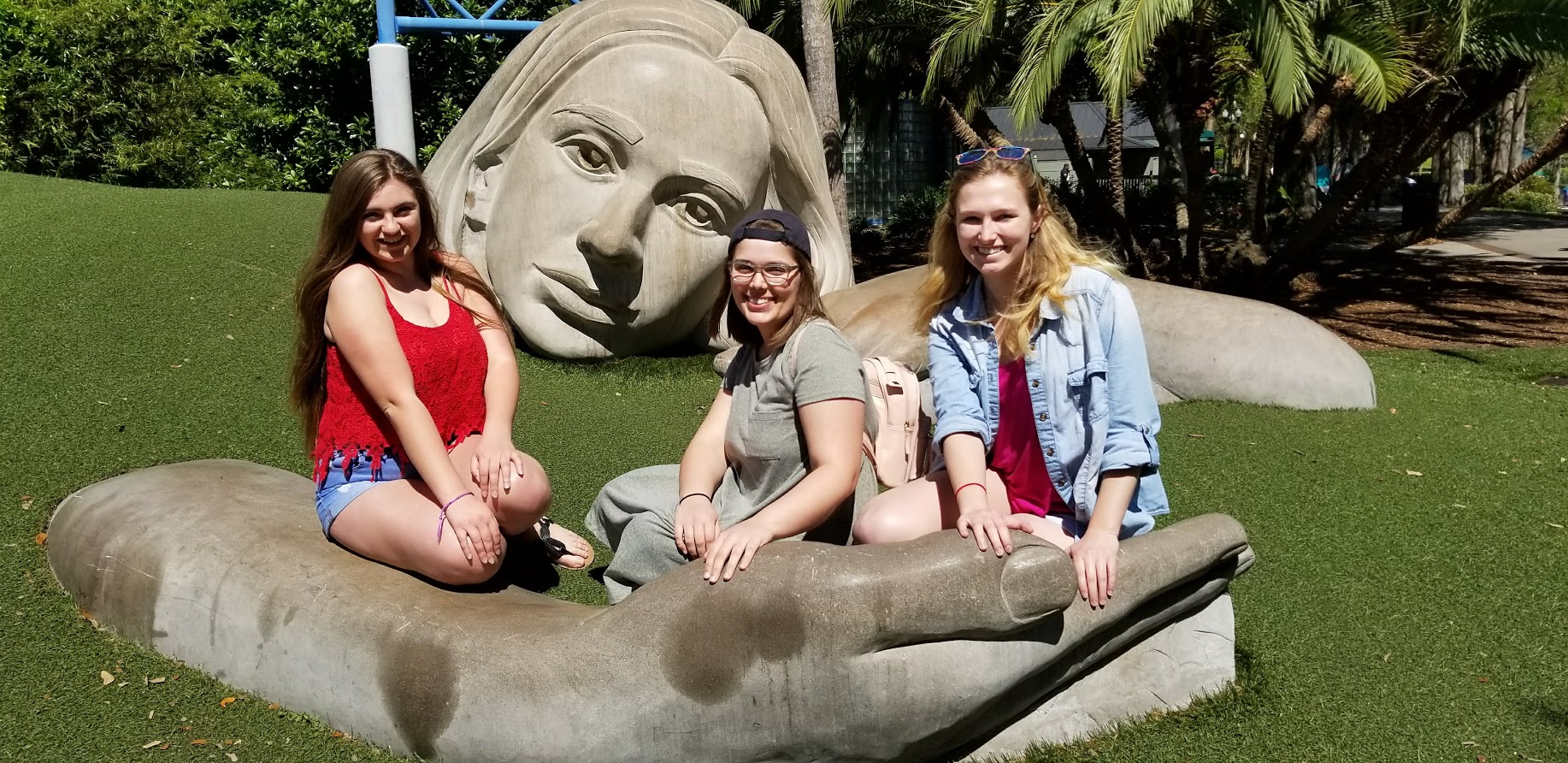 Aside from the park, we walked around downtown a little. We explored some of the shops, and stopped to look at a mural on the side of one of the buildings. The mural was in memory of the victims of the Pulse nightclub shooting in Orlando over a year ago.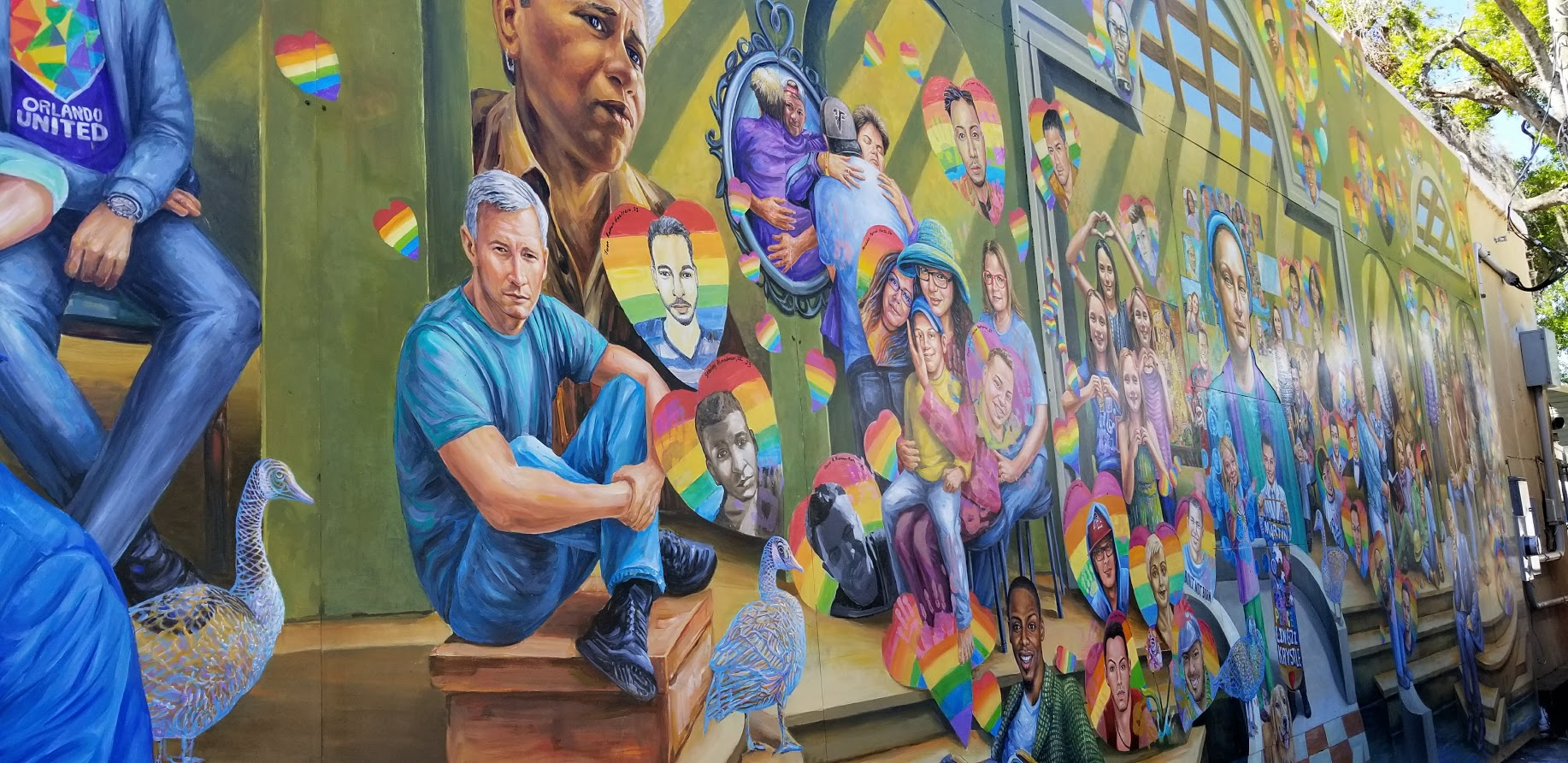 Artists: Michael Pilato and Yuriy Karabash
It's chilling to see how little has changed in that time. In one act of hateful violence, all of these people are gone. Since then, at concerts, in schools, in churches and more, good people have lost their lives in mass shootings, and our country watches it happen. For a long time, I believed that our second amendment rights were too sacred to be altered or taken. However, there is a certain inalienable right - the right to life - that I believe is more important.
I do think that firearms have appropriate uses in the United States, but a lack of restrictions shouldn't come at the expense of so many lives. If we implemented more measures of gun control, everyone would be safer, without having to ban firearms altogether. We have to take a written test, take a demonstrative test, and have proof of liability insurance just to get a driver's license. Would similar measures on weapons be so outrageous?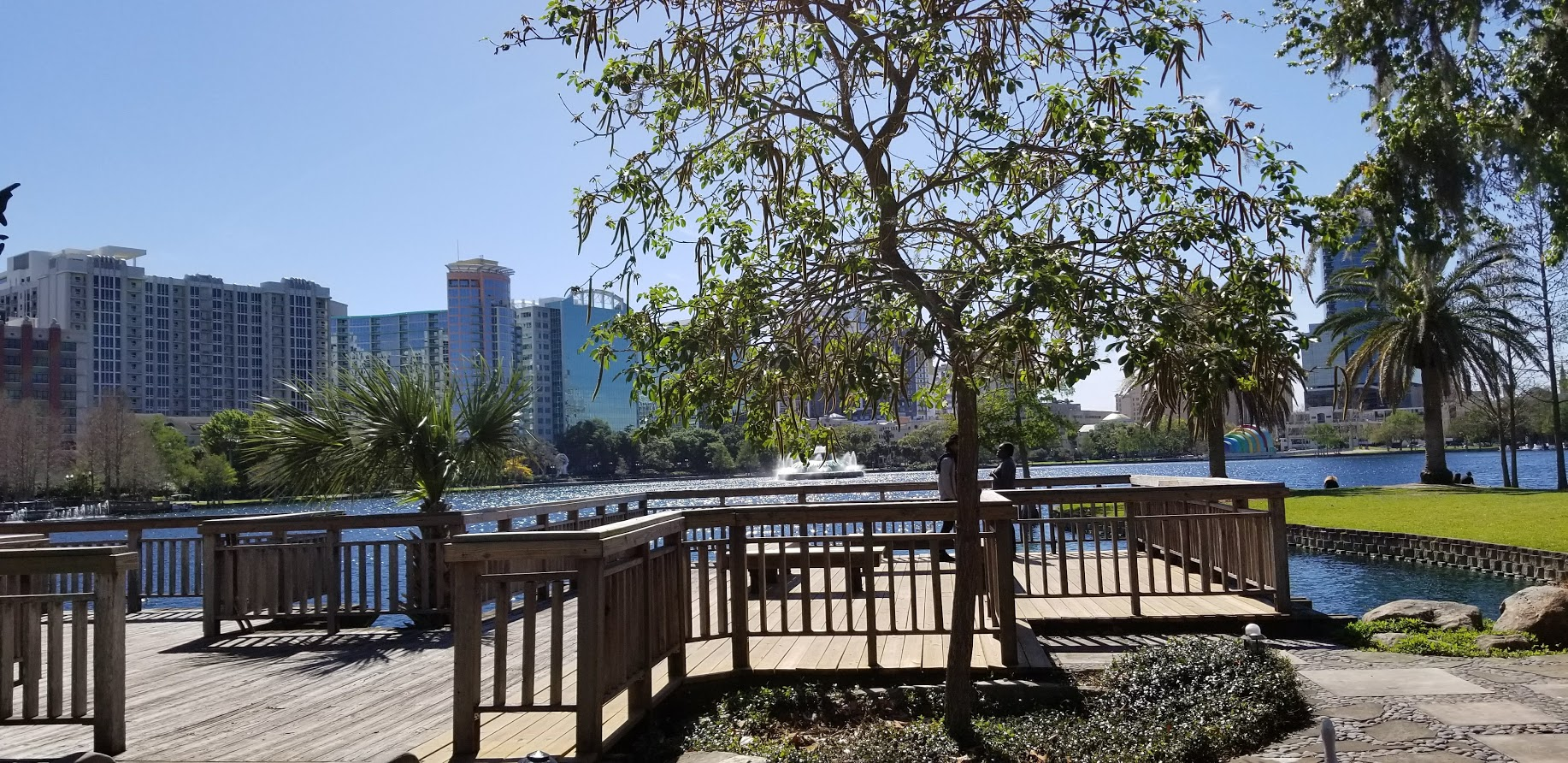 Politics aside, Florida is a beautiful state and Orlando was an amazing place to spend the day. We agreed that it would always be a nice place to see, and Kelsey is even considering moving there someday. I told her that if she does, I'll definitely be visiting her often!
xo,
Cecilia