Hello everyone and welcome again to another post of mine about Islamic archetecture .
Today i will be talking about Nur-Astana Mosque In Astana, Kazakhstan . without furthur to do let's get started .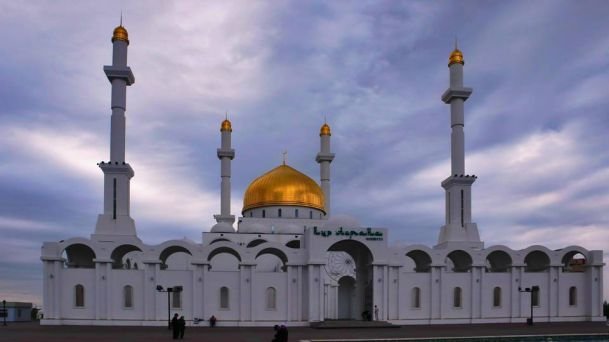 the Nur-Astana Mosque is the largest mosque in Kazakhstan and the third largest one in the whole of Central Asia .
It is located at the left riverbank in the city of Astana in Kazakhastan.
It was built in year 2008 as a a gift in accordance with the agreement of the Kazakhstan President, Nursultan Nazarbayev and the Emir of Qatar, Hamad bin Khalifa.
This great mosque is made of glass, concrete, granite and alucobond measures.
It is 40meters heigth symbolizes the age of prophet Mohammad when he recieved the first word of Quran , and it's Minarets are 63meters height symbolizes the age of prophet Mohammad when he died .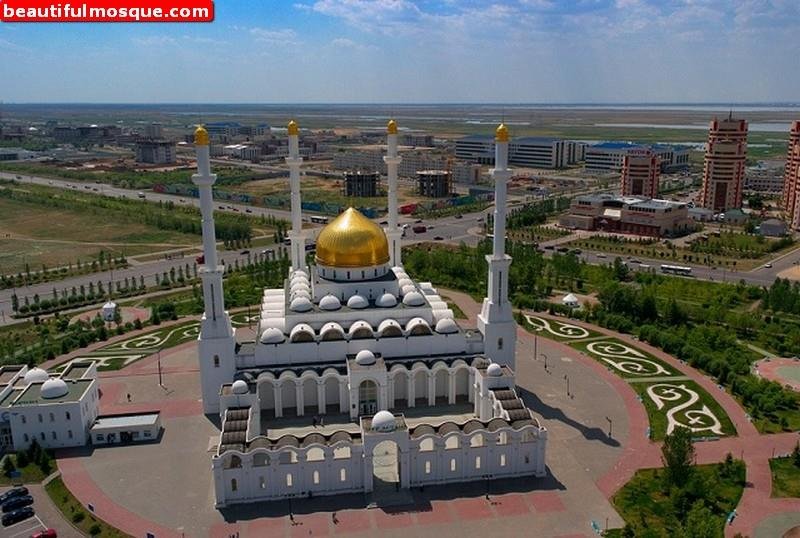 This mosque is one of the most beautiful mosques in the world , i hope i can visit it soon ....