Hello my friends and welcome back to another post of mine whitch i talk about some great Islamic building that blow your mind .
Today we are in Africa , Mali's great mosque in "Djenné" , The largest mud brick in the world .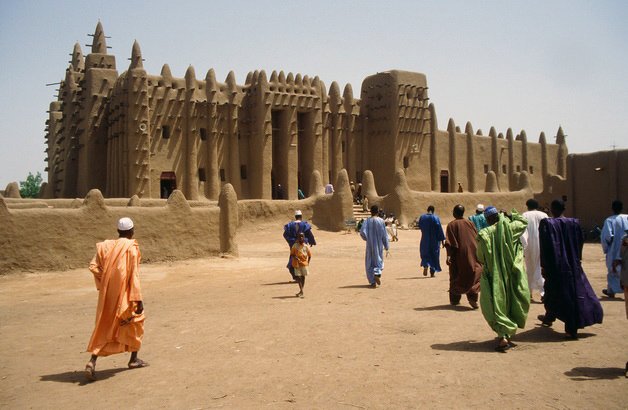 The original Great Mosque was probably built in the 13th century by a king named "Koi Konboro" as place of worship for muslims , but it wasn't like today it was simple .
The new great mosque of Djenné was built in 1907 by architect Sudano-Sahelian , it was considered as his best achievement . It was located in the city of Djenné, Mali on the flood plain of the Bani River .
The walls of the Mosque are made of ferey (sun-baked mud bricks) , a mud based mortar, and are coated with a mud plaster which gives the building its smooth , Half of the mosque is covered by a roof and the other half is an open air prayer hall or courtyard.
The mosque is one of the most famous landmarks in Africa. Along side with the whole city of Djenné , it was designated a World Heritage Site by UNESCO in 1988.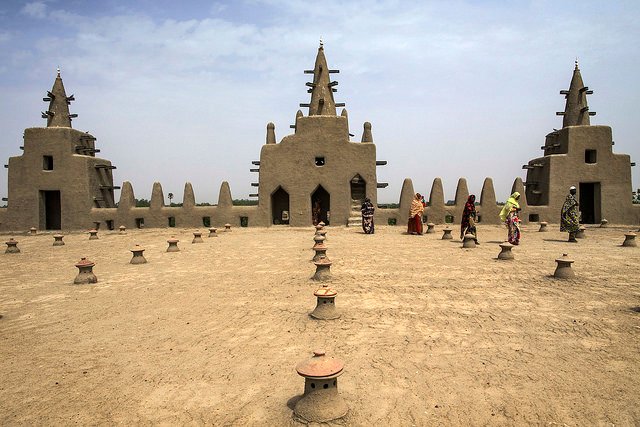 Here is another mind-blowing masterpiece , i hope you like it !!!
Stay in peace!
...............................