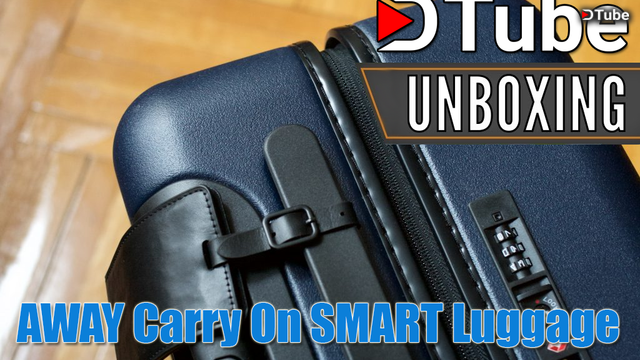 ---
Dear DTube and Steemit Friends,
Today I am sharing with you my unboxing and first impressions of the AWAY Carry-on SMART Luggage. I purchased this luggage because I have been doing a lot more business travel lately and because recently the luggage I was using ended up getting damaged requiring me to consider investing in a replacement for my upcoming business trip.
Because I have been through a number of suitcases, I decided that this time around, I would look for something that could stand the test of time, not to mention frequent usage.

Founded by former Warby Parker executives, this luggage is perfect for any person who is frequently traveling for business or even just for luxury. The company prides itself on selling high-quality luggage directly to its customers at lower prices than competitors. In their own words, the company sells "first-class luggage at a coach price."
As a regular traveler who travels light and prefers not to check any luggage, I chose the 2nd smallest carry on suitcase to purchase. The price was around $145 dollars which is a lot cheaper than most other comparable suitcases of it's kind.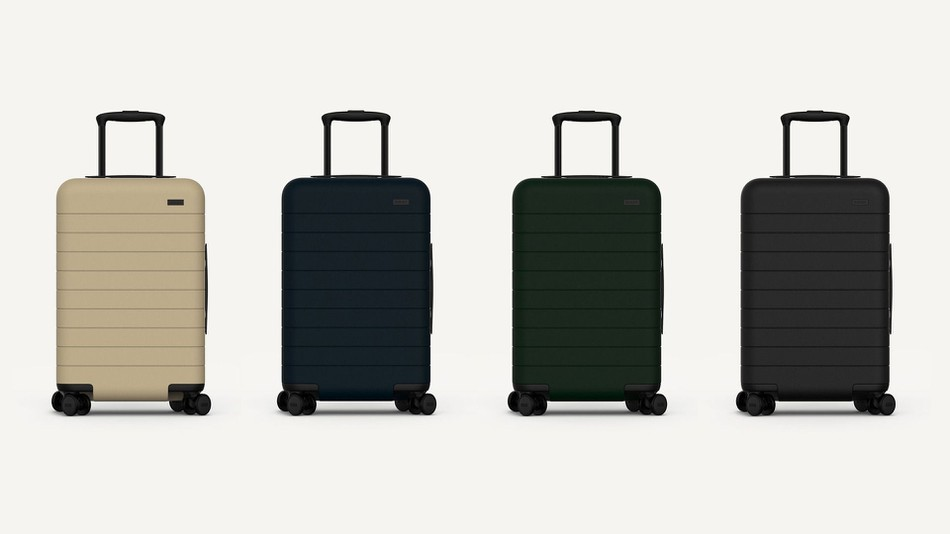 The suitcase comes in an assortment of colors and is made of a hard polycarbonate shell that is virtually scratch resistant, however, this is something I have yet to test, and as someone who goes through suitcases frequently, I wanted something that was durable and would last me a lifetime. With a lifetime warranty, this suitcase will do just that. Not many manufacturers will stand behind their product enough to offer a lifetime warranty to repair and/or replace any suitcase with damages. The saleswoman also said I had 100 days to test out the suitcase and if I was not satisfied, I could trade for another or simply return it for a full refund.
Like most luxury brands, you can select to customize your suitcase by having your initials engraved on the suitcase or hot stamped on the nametags. Because I'm fairly private, I chose not to do so. Instead, I opted to spend that money buying additional accessories - the garment bag and the vanity bag. Like the suitcase, they were both made of very durable and high-quality material, however, are only covered by a one year warranty. Both were priced at around $45 each.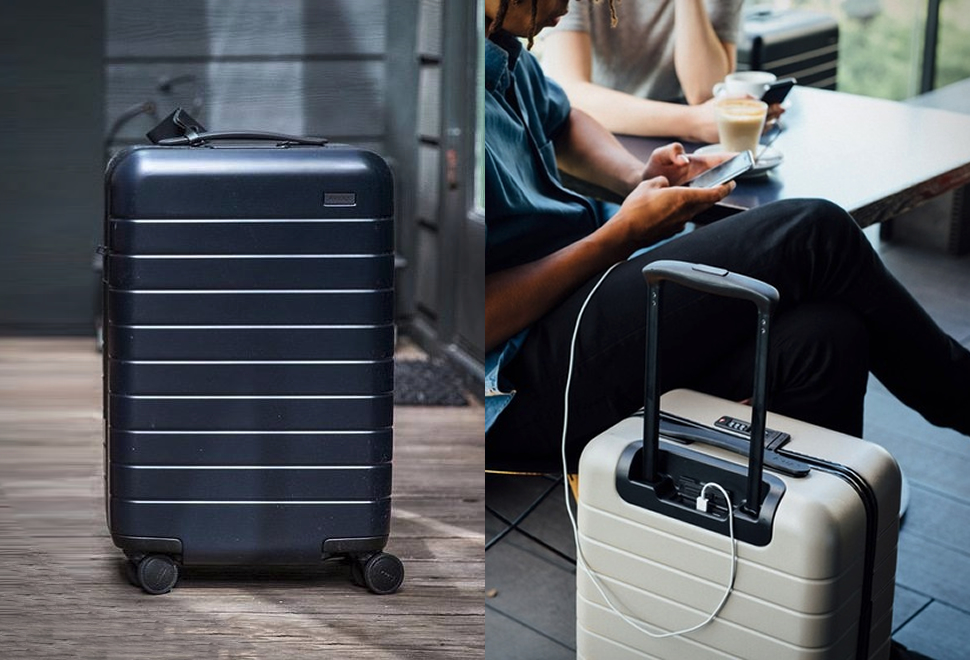 Probably the best feature about the suitcase and the reason why it is called a SMART luggage is the built-in battery pack which you can use to charge any of your electronic gadgets. The USB ports and power meter hide nicely under the retractable handle. Be aware though, lately, TSA has required travelers to remove the battery for inspection and will not allow you to check any SMART suitcase with the battery installed. This is easily solved because the battery is easy to remove with a quick down-press in order to eject the entire battery.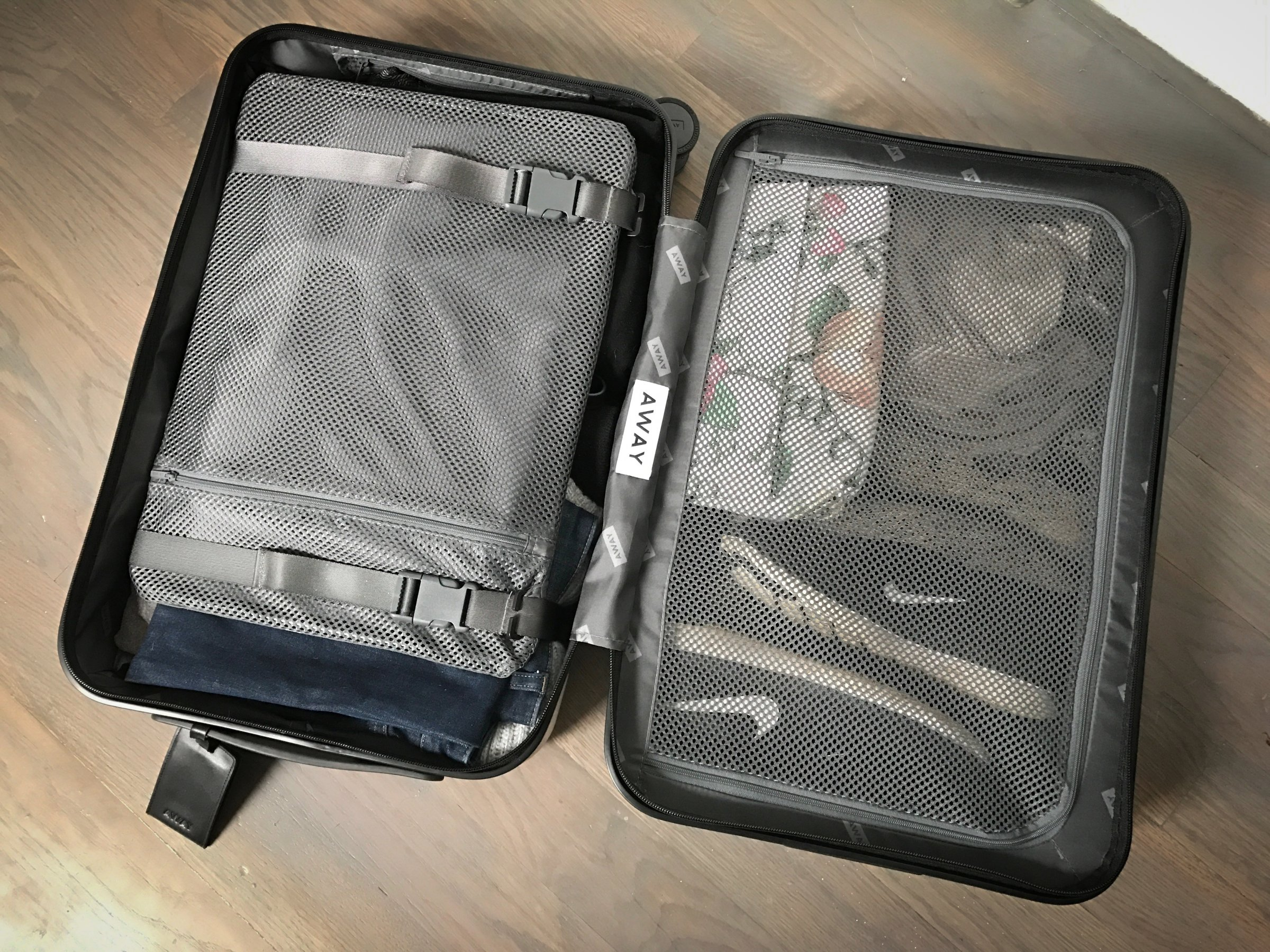 The suitcase itself, although small, can organize and carry a large number of clothes and other necessities. In my suitcase, I was able to fit my two suits, my casual clothes, toiletries, and a number of other things and I still have plenty of room to add more.
Overall, the Away Carry On Smart suitcase is a durable piece of luggage. I'm excited to test it out on my upcoming trip. The luggage should easily fulfill its primary duty as a carry-on bag and all the features and lifetime warranty make this my top choice for buying and will ensure that I never need to buy or replace another suitcase again. If you're in the market for a new suitcase, this should be your first choice
I hope you enjoyed my review of the AWAY Carry-on SMART Luggage. If you would like to read more of my posts, feel free to follow me. Please also support me by upvoting this post.
---
Image Sources:
[1]
[2]
[3]
[4]
---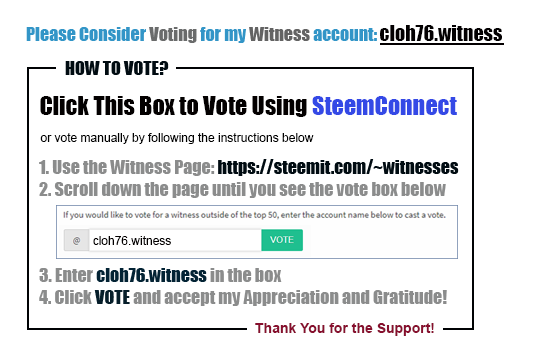 ---
▶️ DTube
▶️ IPFS