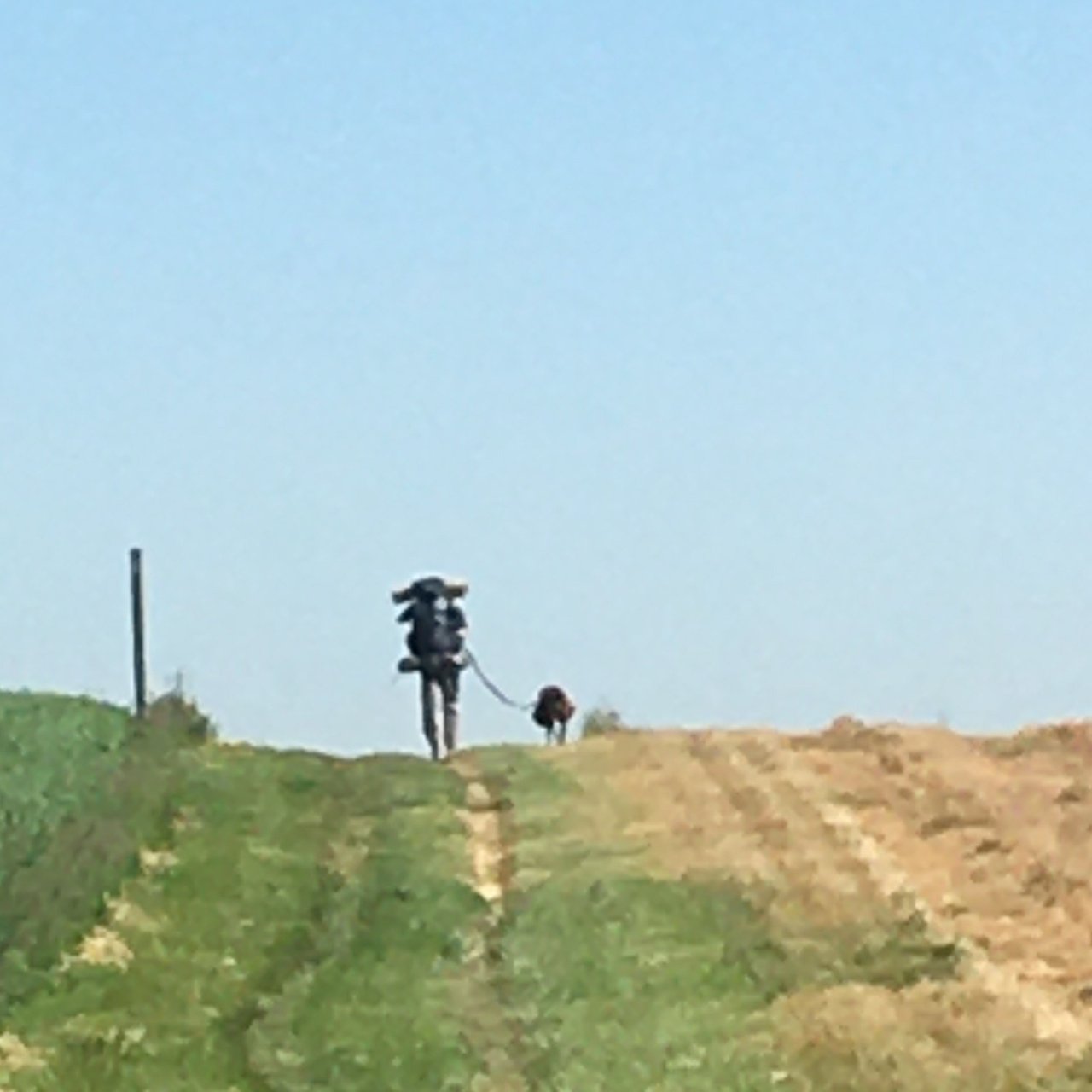 Me and Rain Drop have come over a hundred miles from Harper's Ferry West Virginia now on the Appalachian Trail and recently we had to hike our way through the massive farm lands of Pennsylvania along a fourteen mile stretch of flat and rolling hills.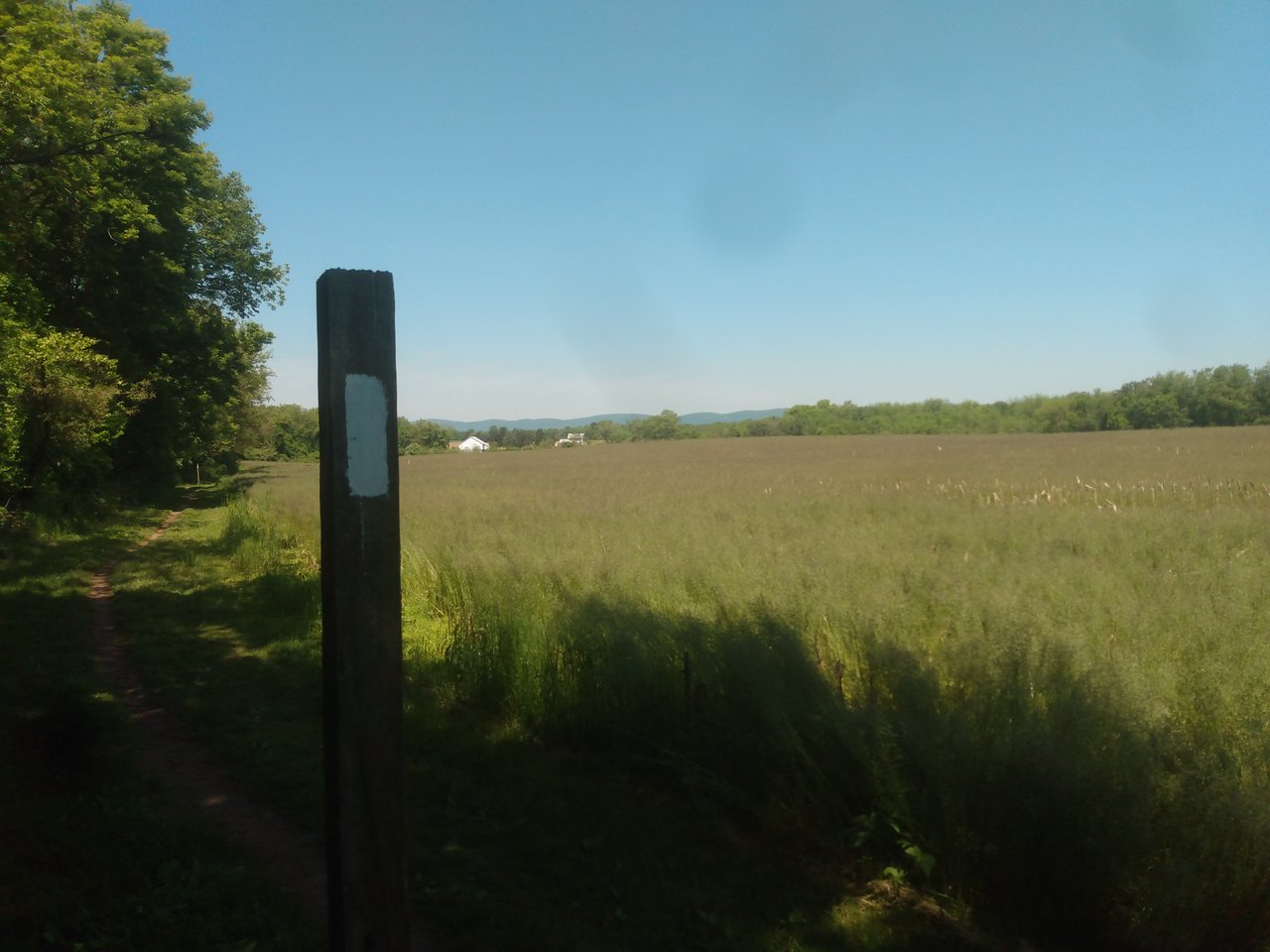 It was not a bad hike with rocks or much elevation. It was pleasantly smooth and not as boring as I thought it would be.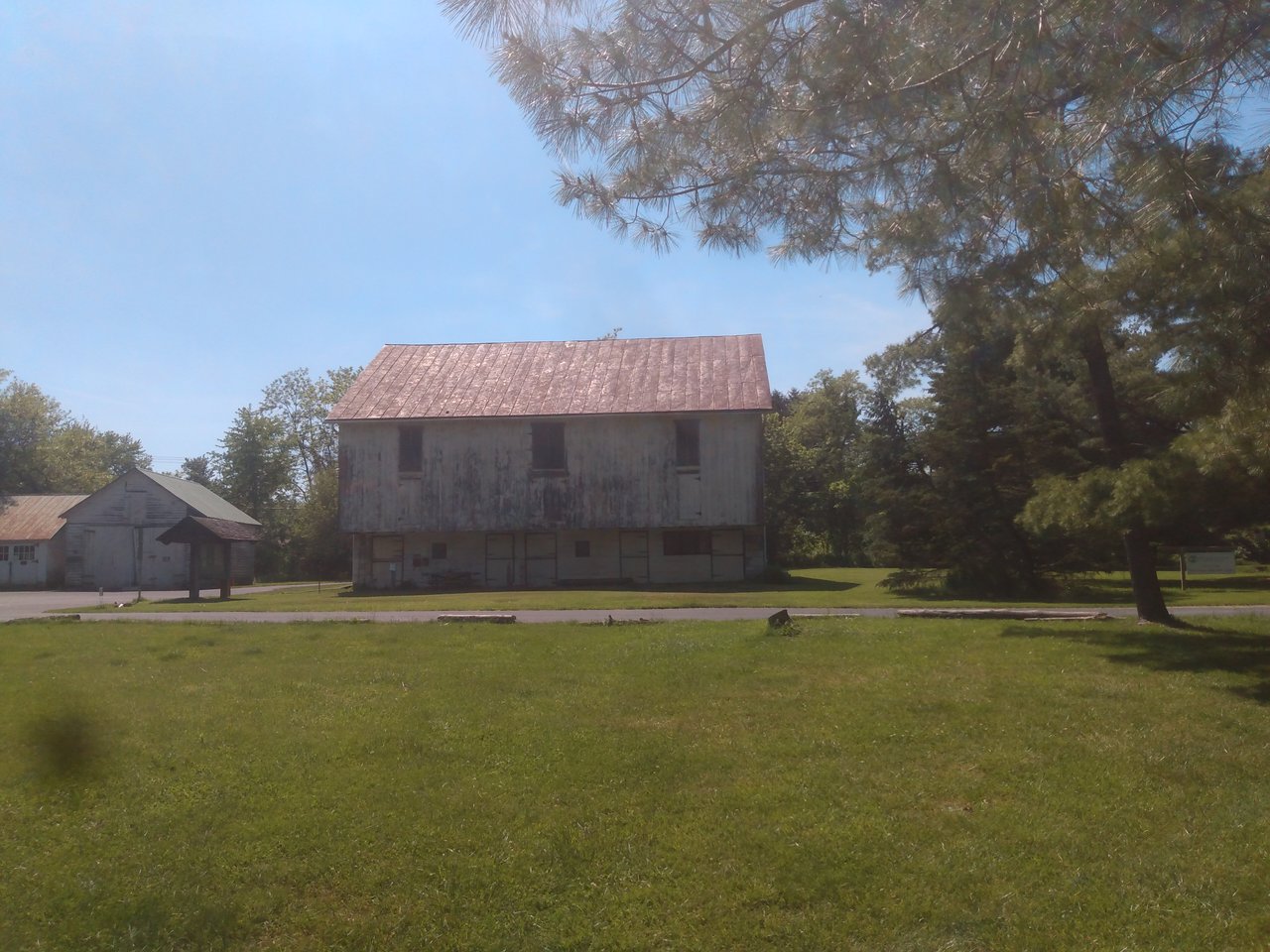 I had the opportunity to take several pictures of the terrain and the northern farm lands. We made our way quickly across the easy trail after Boiling Springs PA.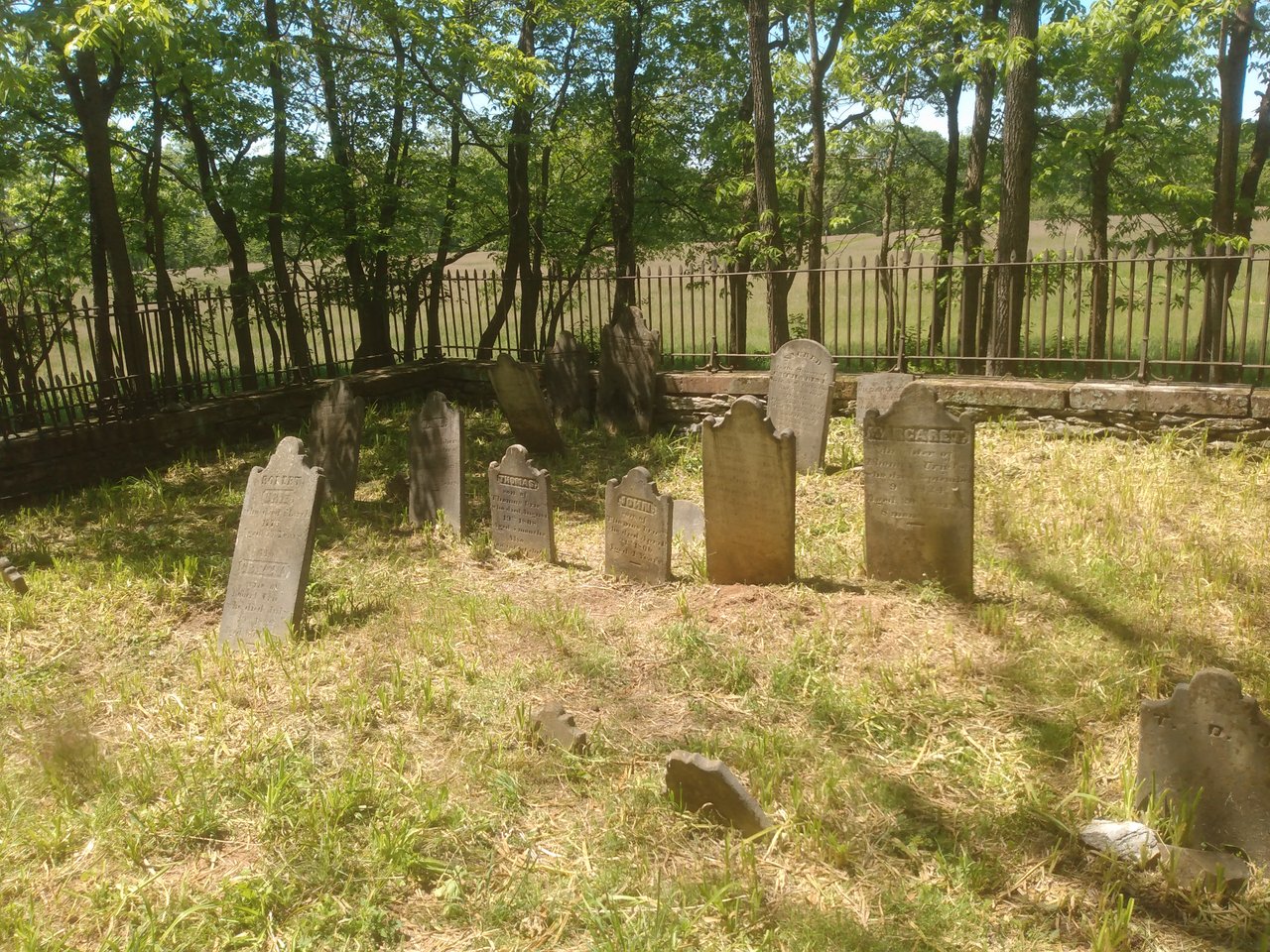 Old graveyards such as this one...was the best upcoming surprises along the way.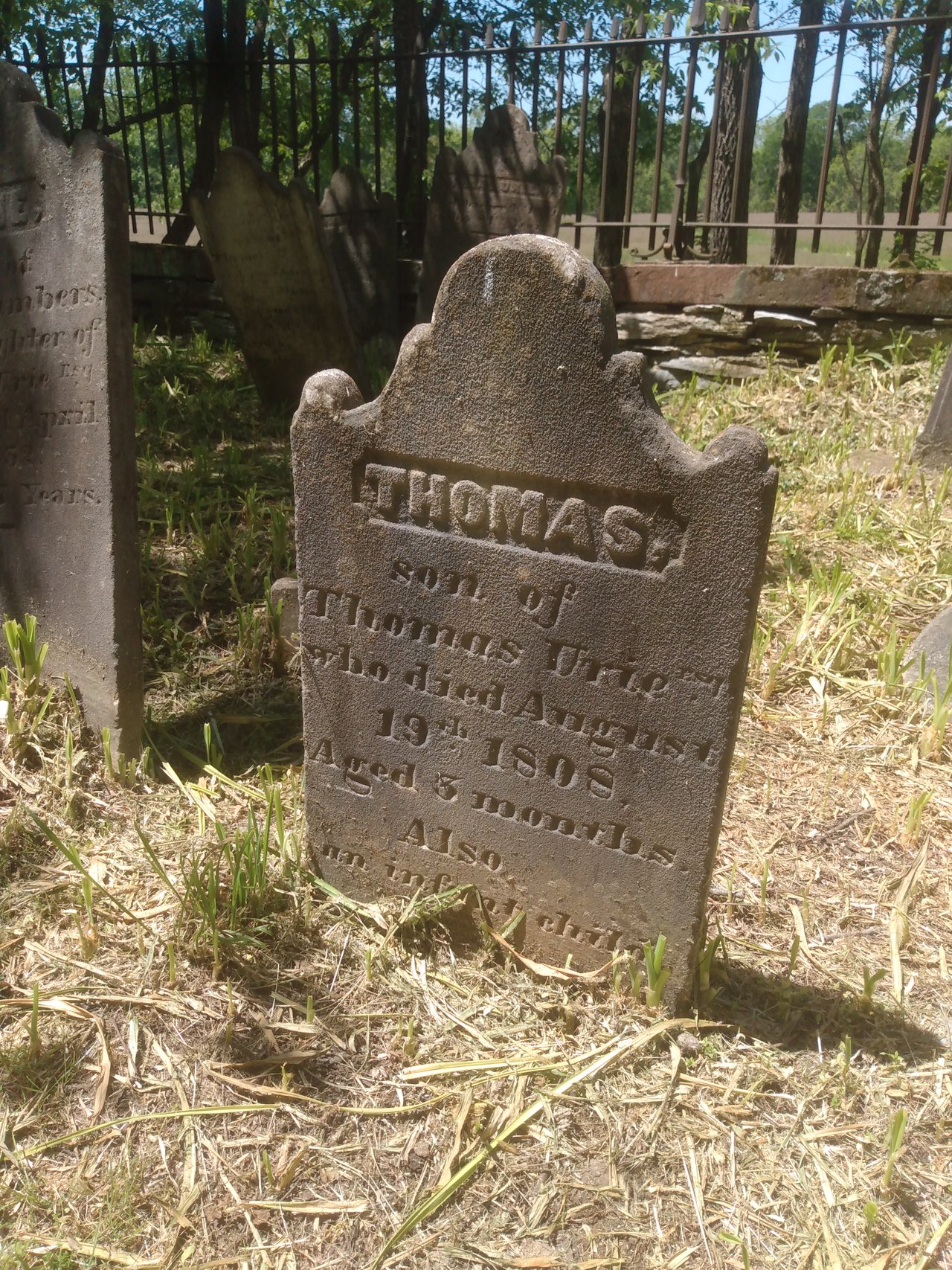 Traveling through the long stretch of grain and early crops was more exciting than I had expected and shocked me with it's historical surprises.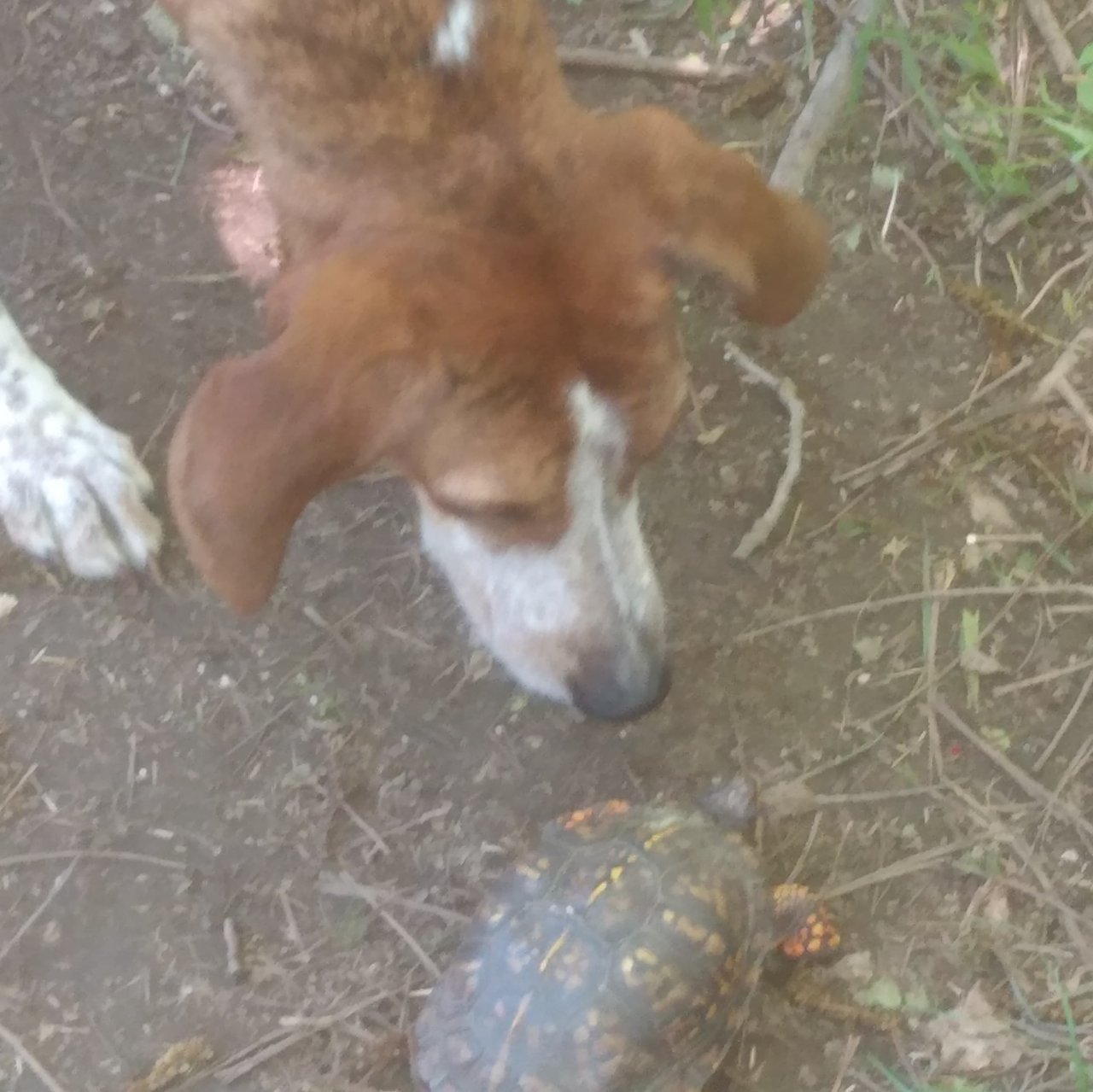 We both received the opportunity to make new friends along the way as usual but Rain Drop made her own special new friend. Apparently she made an impression on the turtle because he wanted to follow us and even let me pet him.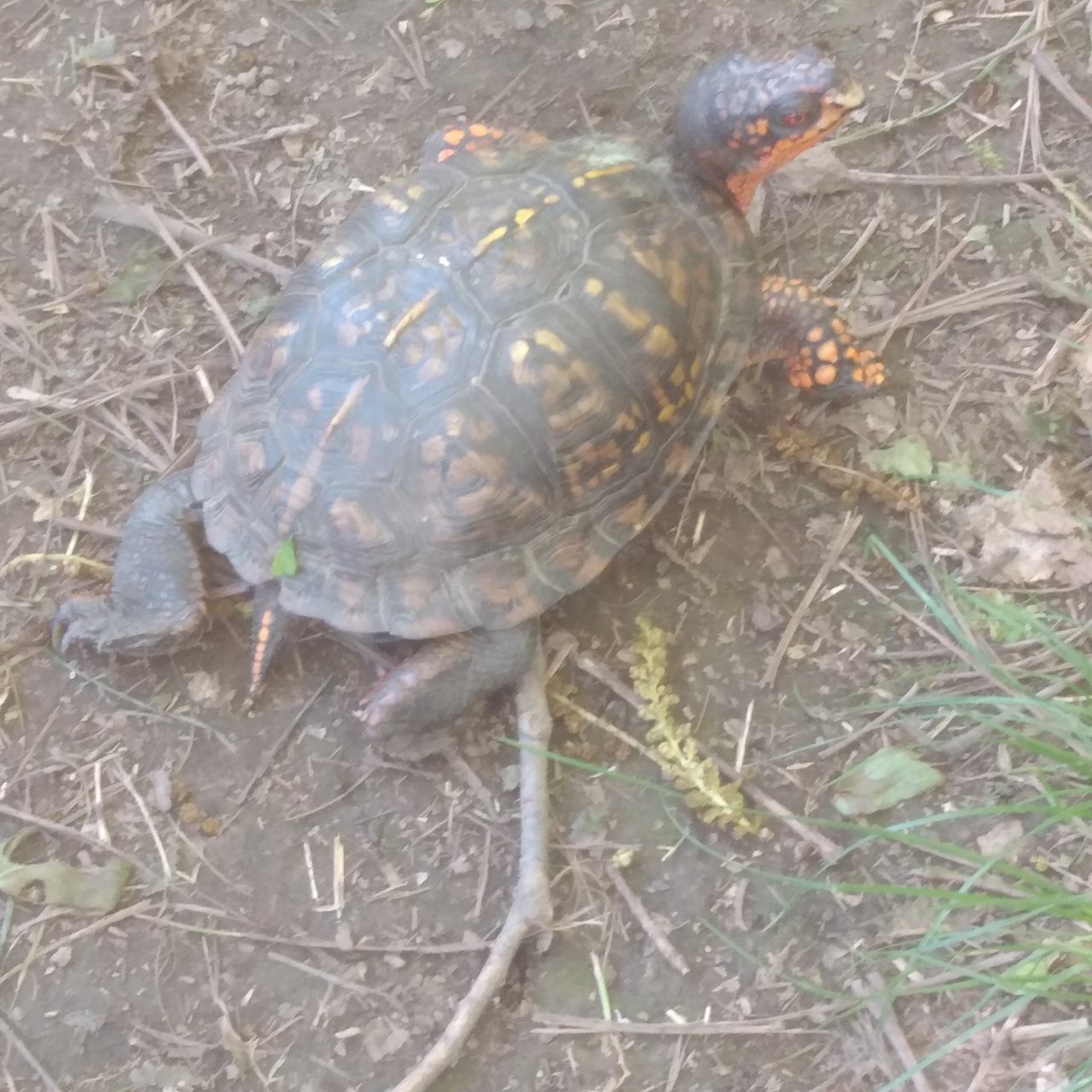 I might hike slow but I was sure that he was not capable of keeping up with us.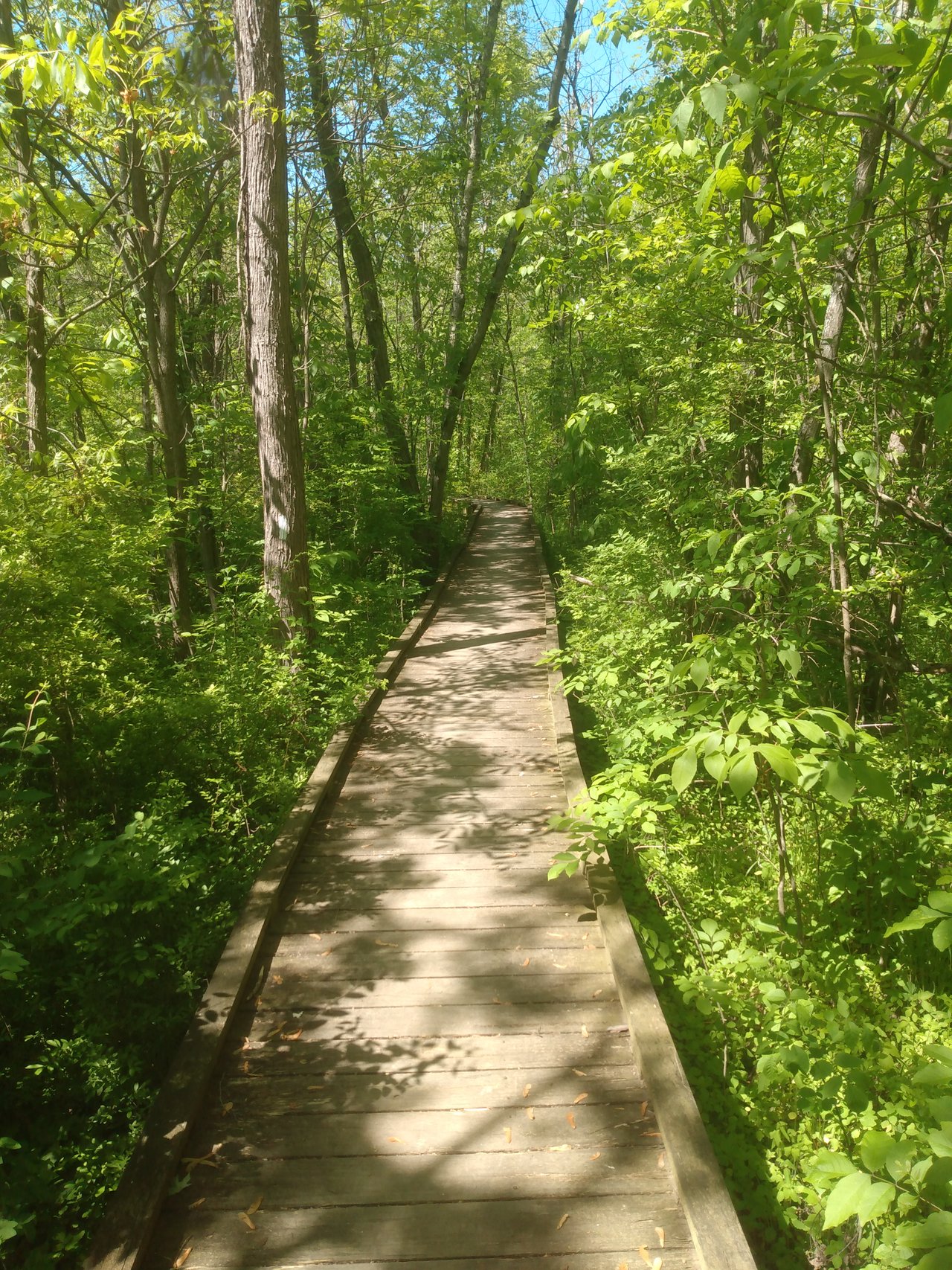 I have been truly happy during the Pennsylvania section of the Appalachian Trail and exited about the next day every day. Rain Drop Hound Dog doesn't appear to be let down eather.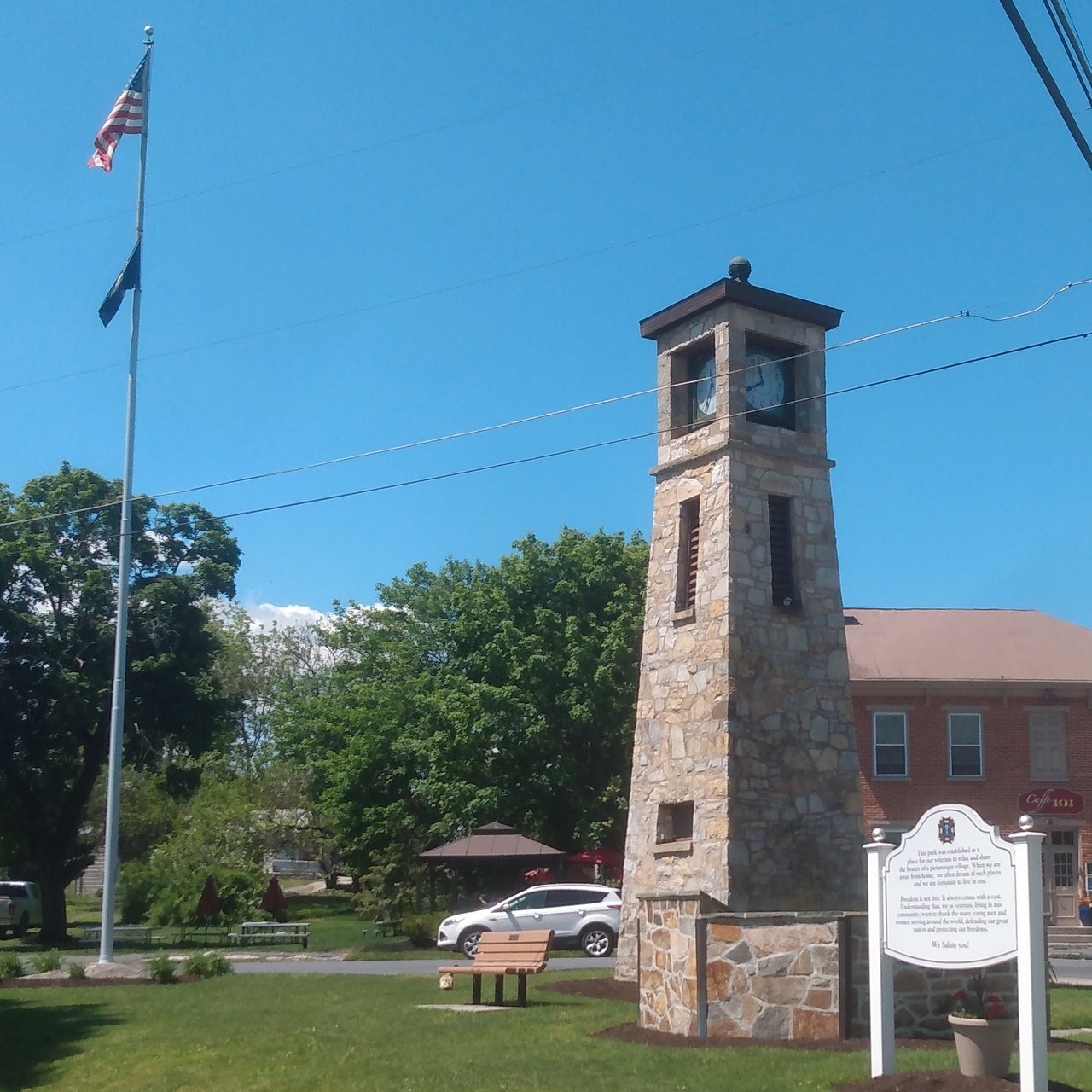 Before leaving Boiling Springs I took the chance to get a few pictures of its colorful display of the past and spent some time and money on the food, supplies and greetings from the locals as well as the other travelers.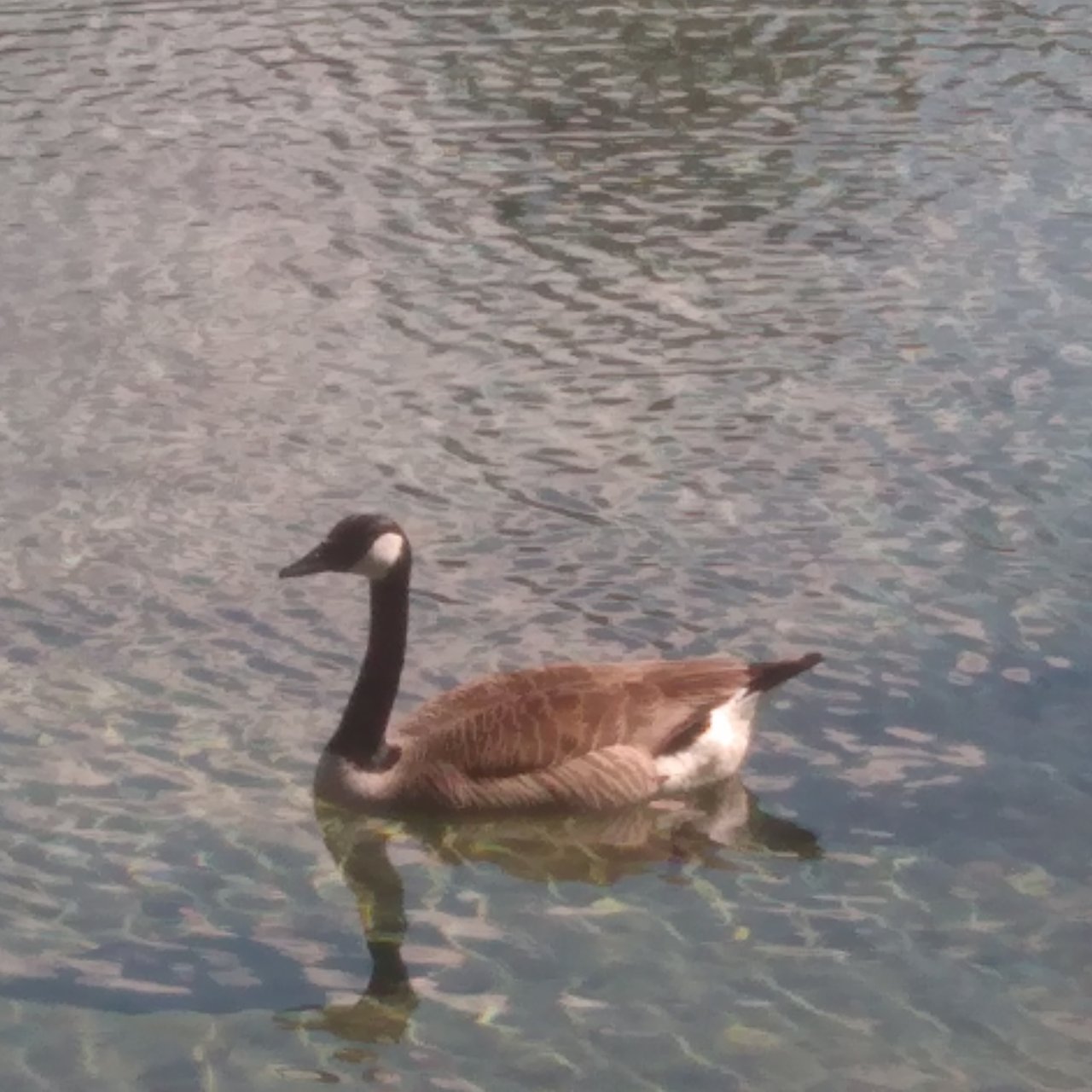 The lake that is in the middle of the small town is crystal clear and it is fed by all natural springs to form a beautiful translucent shallow lake that holds a small mass of refreshing cool water.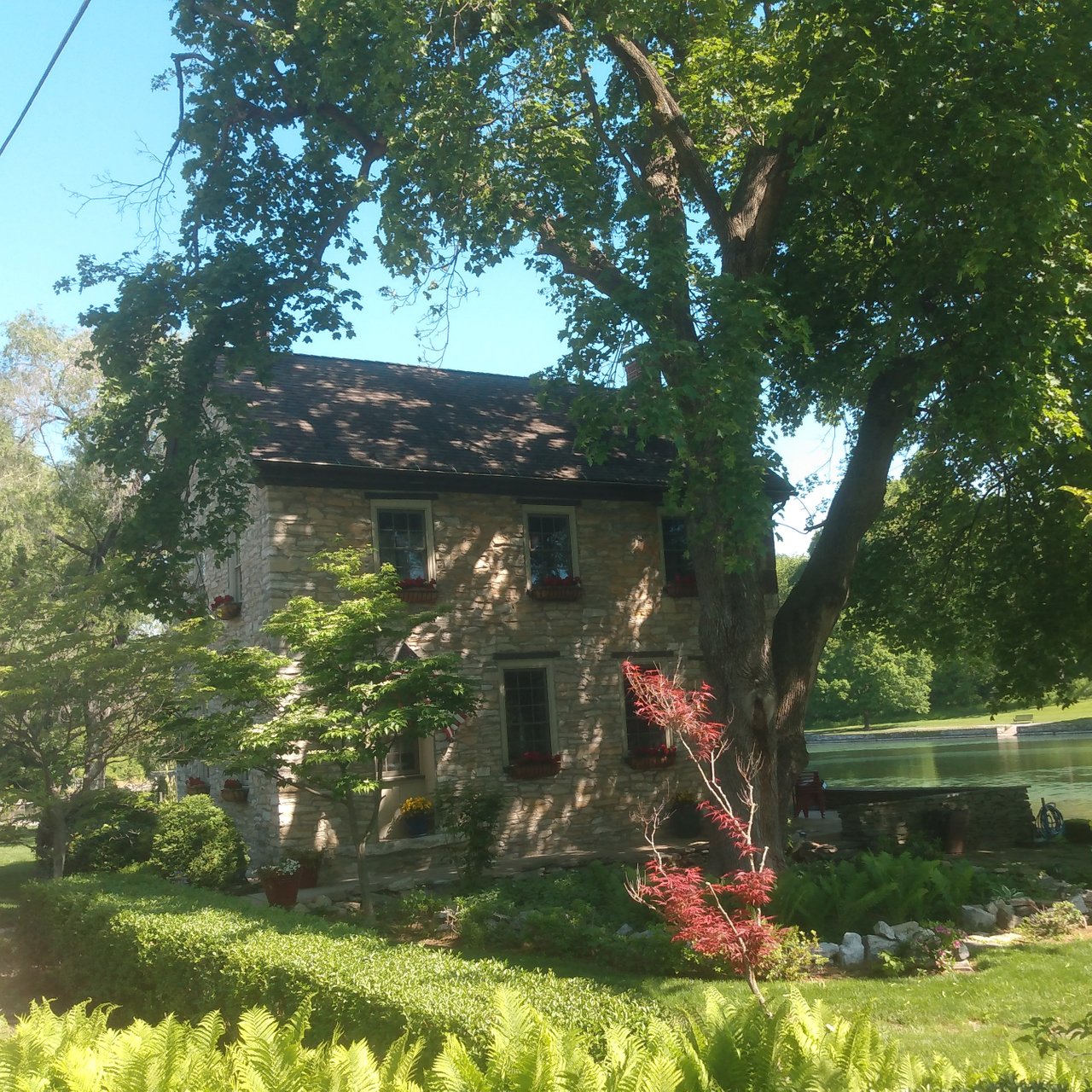 The structures and artisan stone work made me feel humble and I even felt my youth come back as I walked passed houses and taverns that were built in the late 1700's up to the mid 1800's.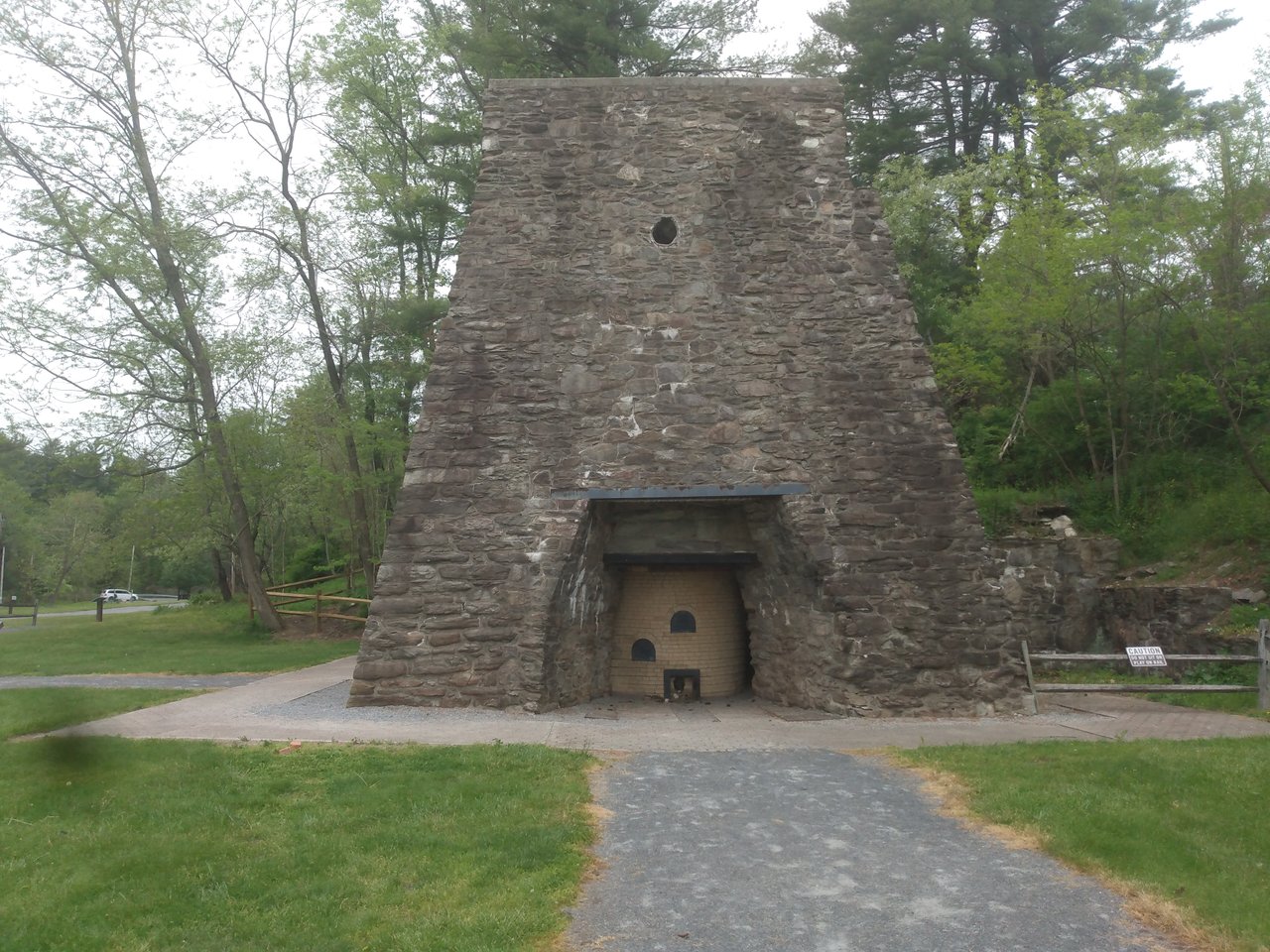 Here you have a look at the remaining part of the Iron Furnace in Pine Grove Furnace. The small pieces of old burnt ore can be found all over the ground and even along the trail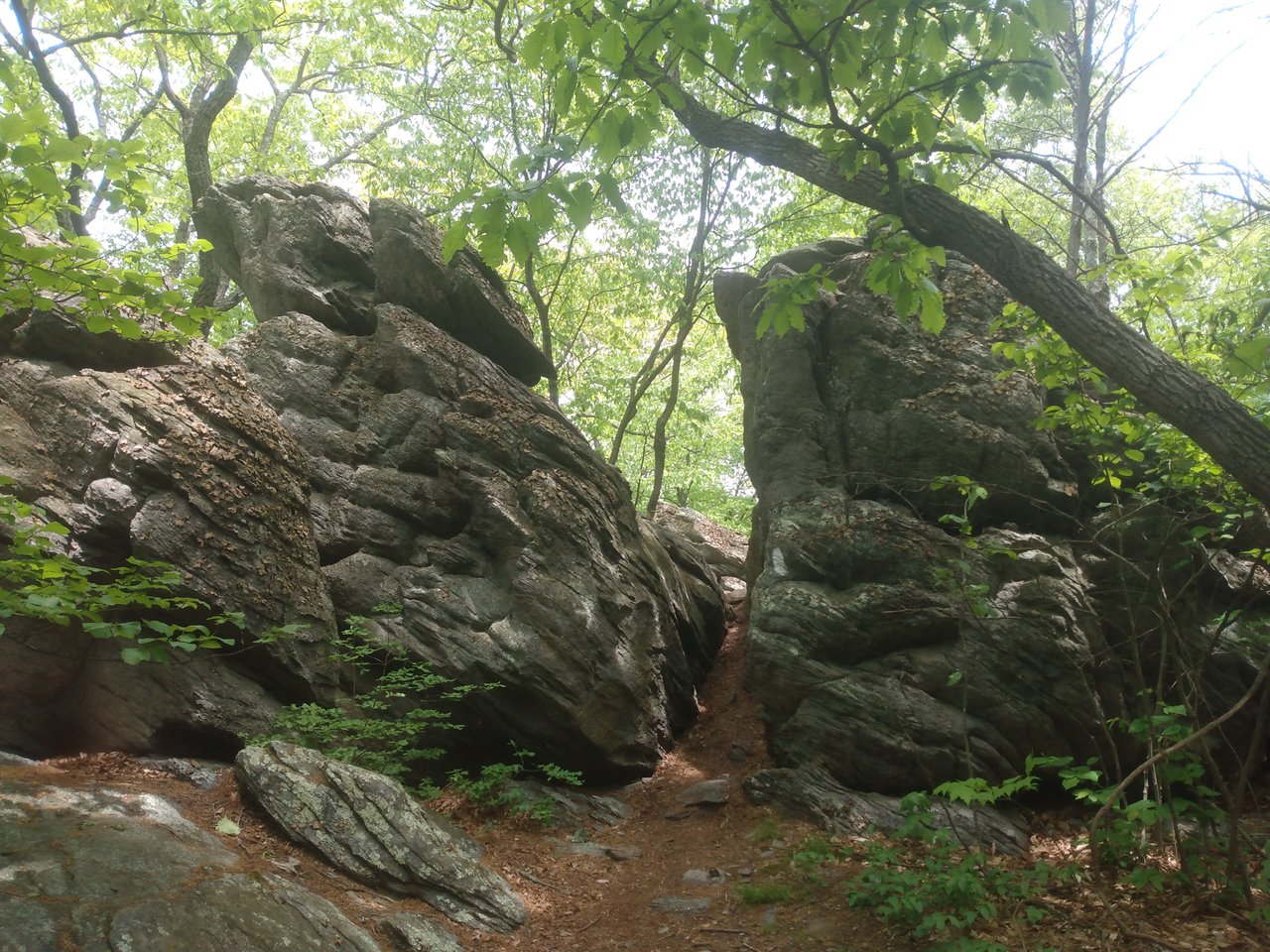 It was most definitely worth climbing the rocks to get there to Boiling Springs and hopefully I have inspired you to come visit it as well.
---
Follow me on Instagram! Username: cloud_culpepper
https://www.instagram.com/cloud_culpepper?r=nametag
---
Donations for equipment and food are always appreciated greatly.
https://cash.app/$cloudraindrop
---
Thank you for Following and STEEM ON!!!