Hello everyone! Welcome back to yet another update on my trip to Germany. Soon enough, I will be returning to the United States, but I still have a few more days here, and will continue to log them! Yesterday was a fun day! We returned to Hanover, and stopped by a castle on our way home. In addition, Hinrich's father showed me something incredible from their family's history. Let's discuss it in this article!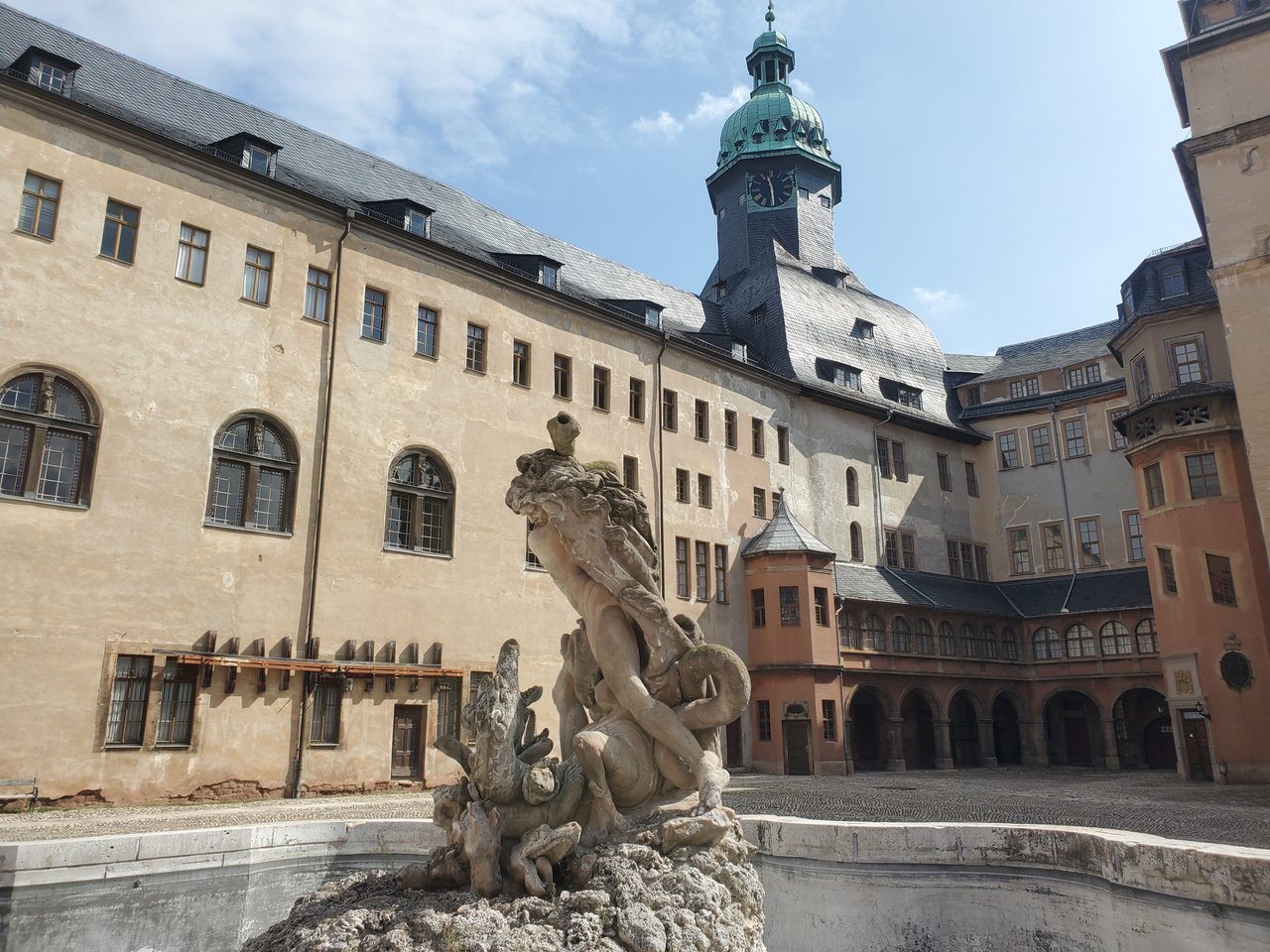 Day 11
Returning to Hanover
Waking Up, Breakfast, and Leaving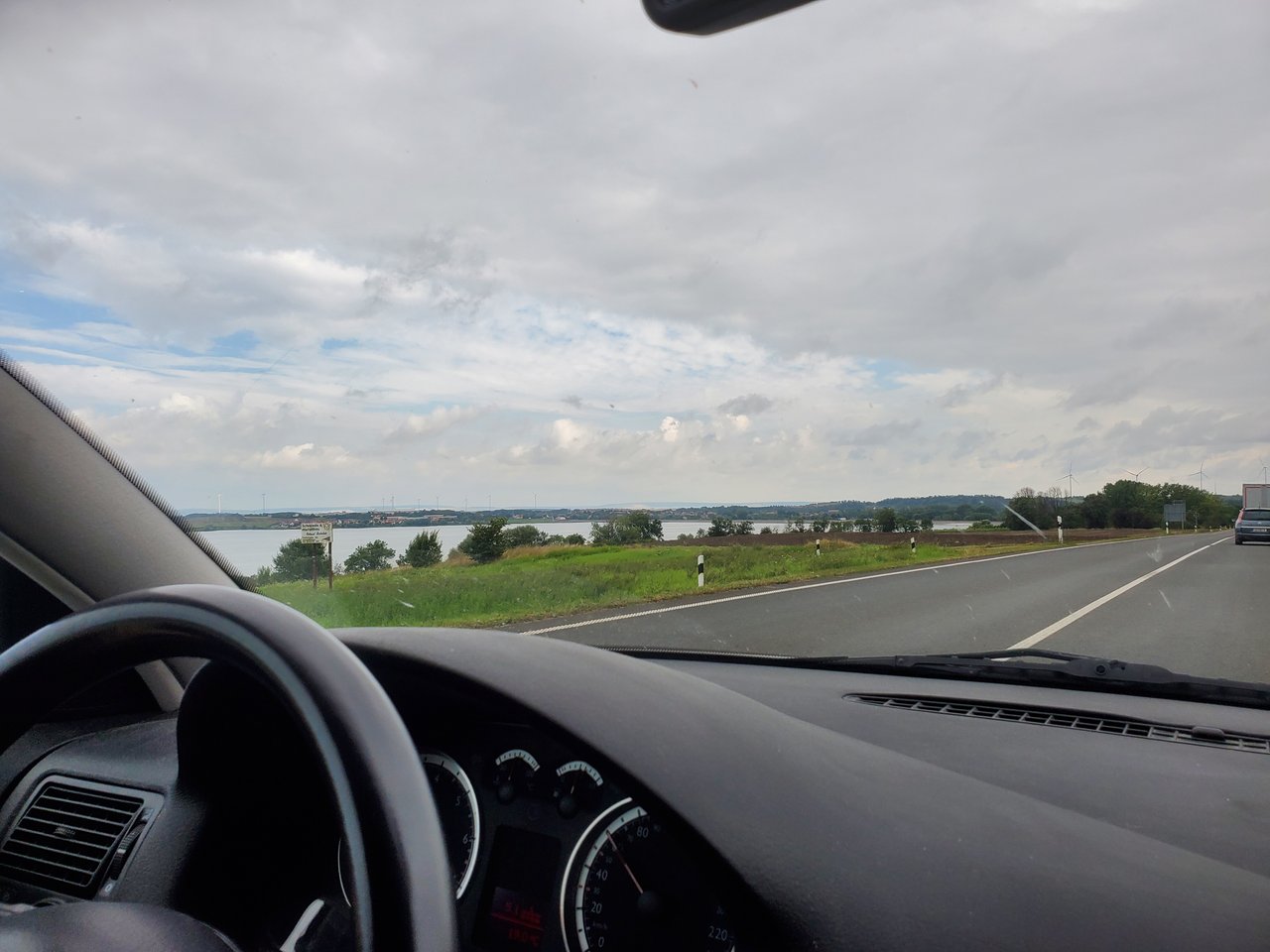 We had to be out of the apartment by 11am yesterday, and I therefore woke up around 7:30am to get ready and write the article. The article didn't take me as long because I didn't format the pictures as much (Thankfully today I am able to use my computer once again)! Hinrich woke up around 8:00am and showered while I worked on the article.
For breakfast, we basically tried to finish any of the food we had that was almost finished. I kind of rotated between yogurt and dry cereal (I didn't want to make a bowl dirty). After we finished breakfast, we made the apartment ready to leave. We did the dishes, took out the trash, and cleaned everything up and took it to the car.
We left around 10am, and started our almost 3 hour journey home.
Visiting Sondershausen
On our way home, Hinrich realized we were driving right past an area he and his siblings go to every year for an Orchestra camp. So we stopped by there.
This area is called Sondershausen, and there is a very cool castle which can still be toured. About 20 years ago, the building that used to be the castle's stables was renovated to function as a music school. Here's that building: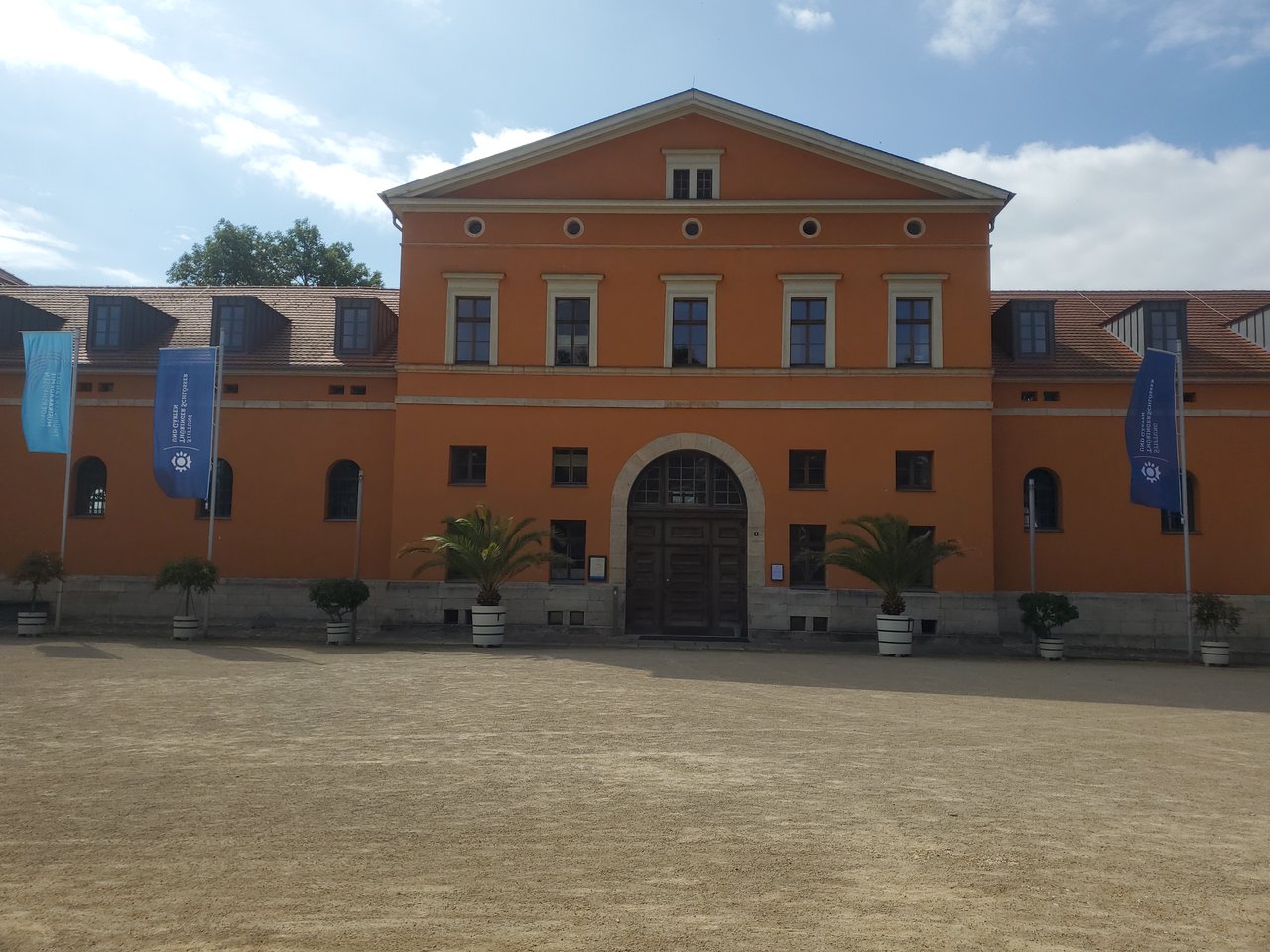 We parked next to the music school, and walked around. We eventually walked to the main building of the original castle: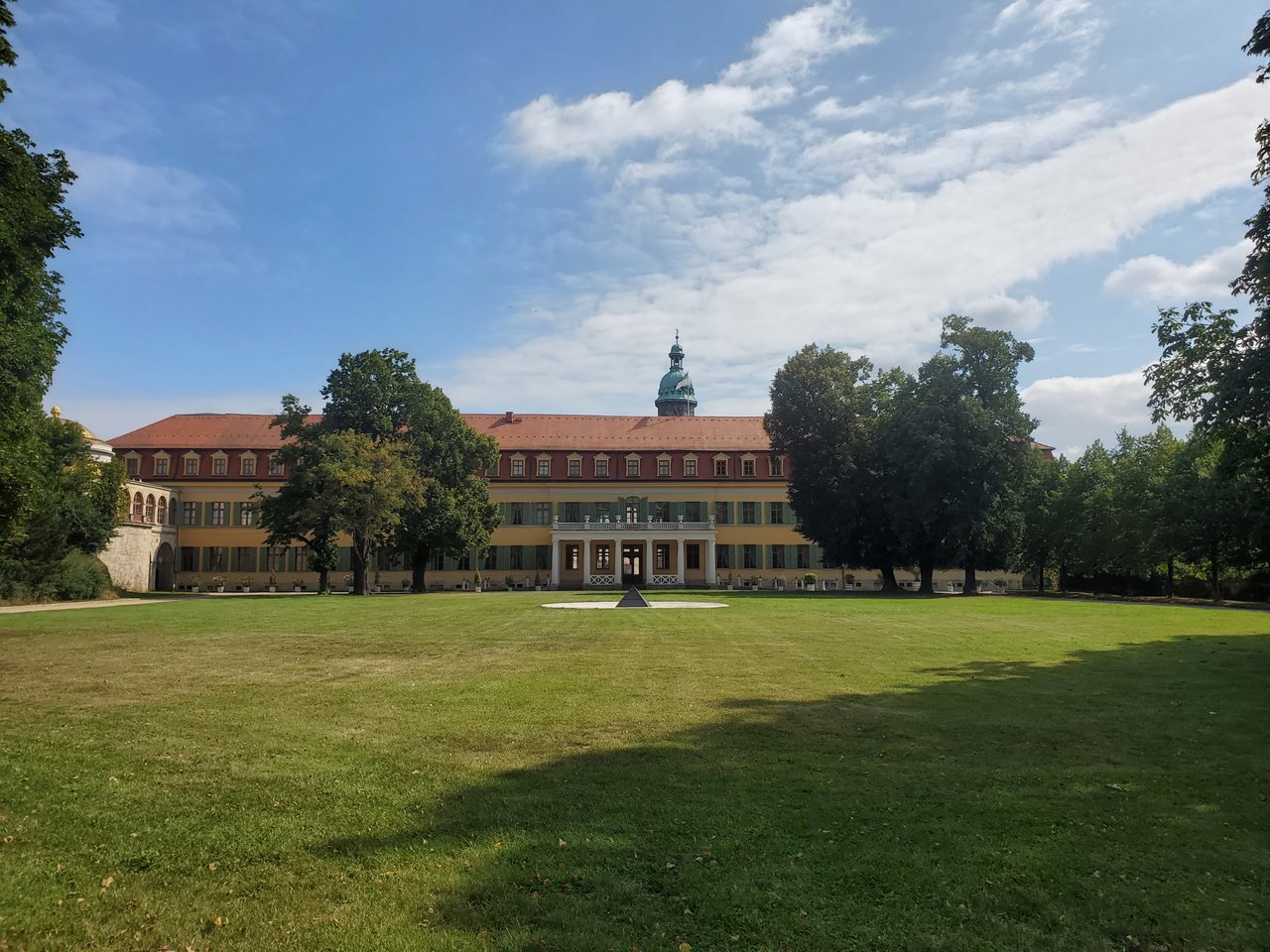 We walked through part of the inside of the castle, but did not go into the museum. I did get this cool picture of the stairs on the way to the courtyard (which is the thumbnail photo):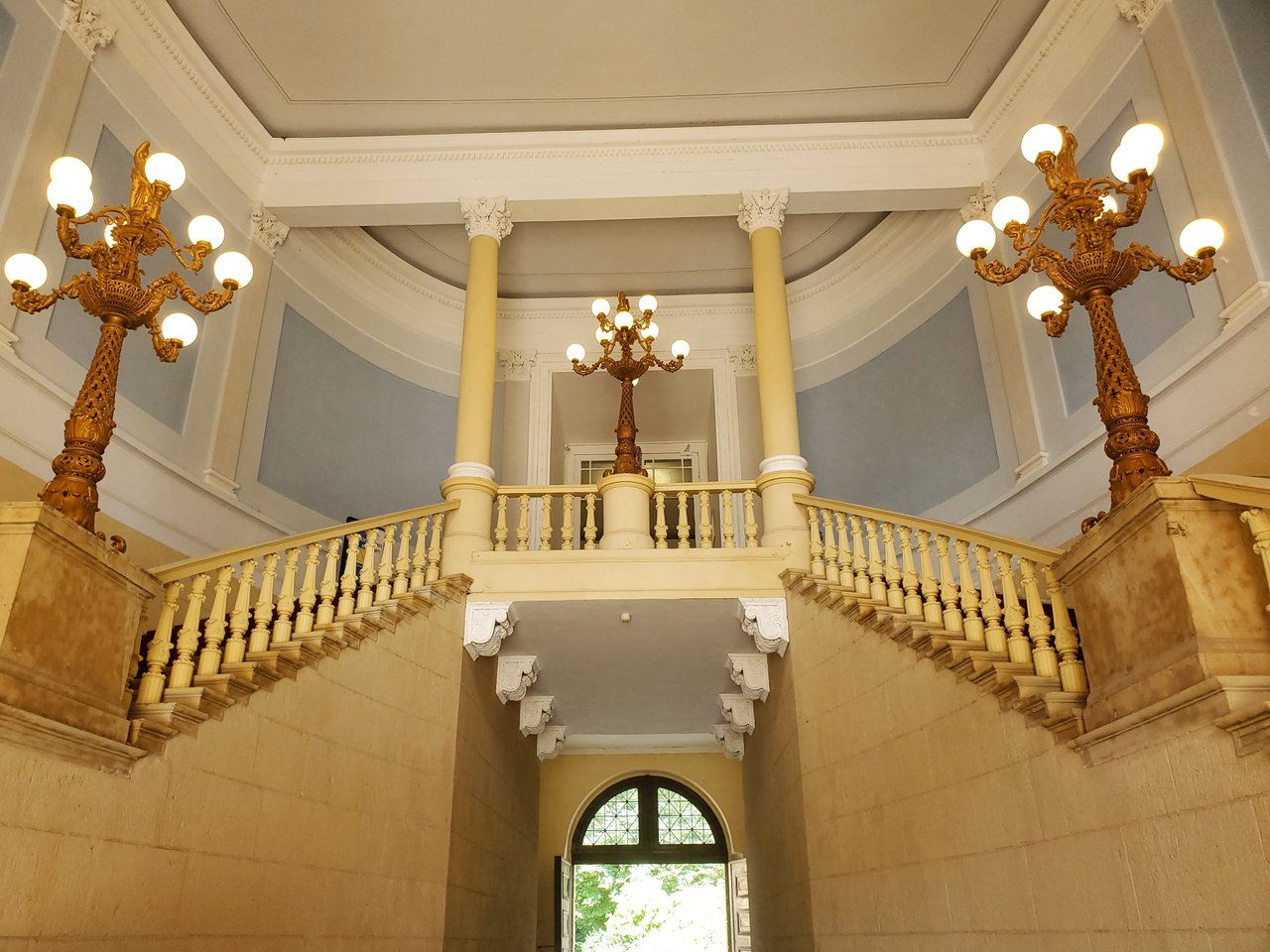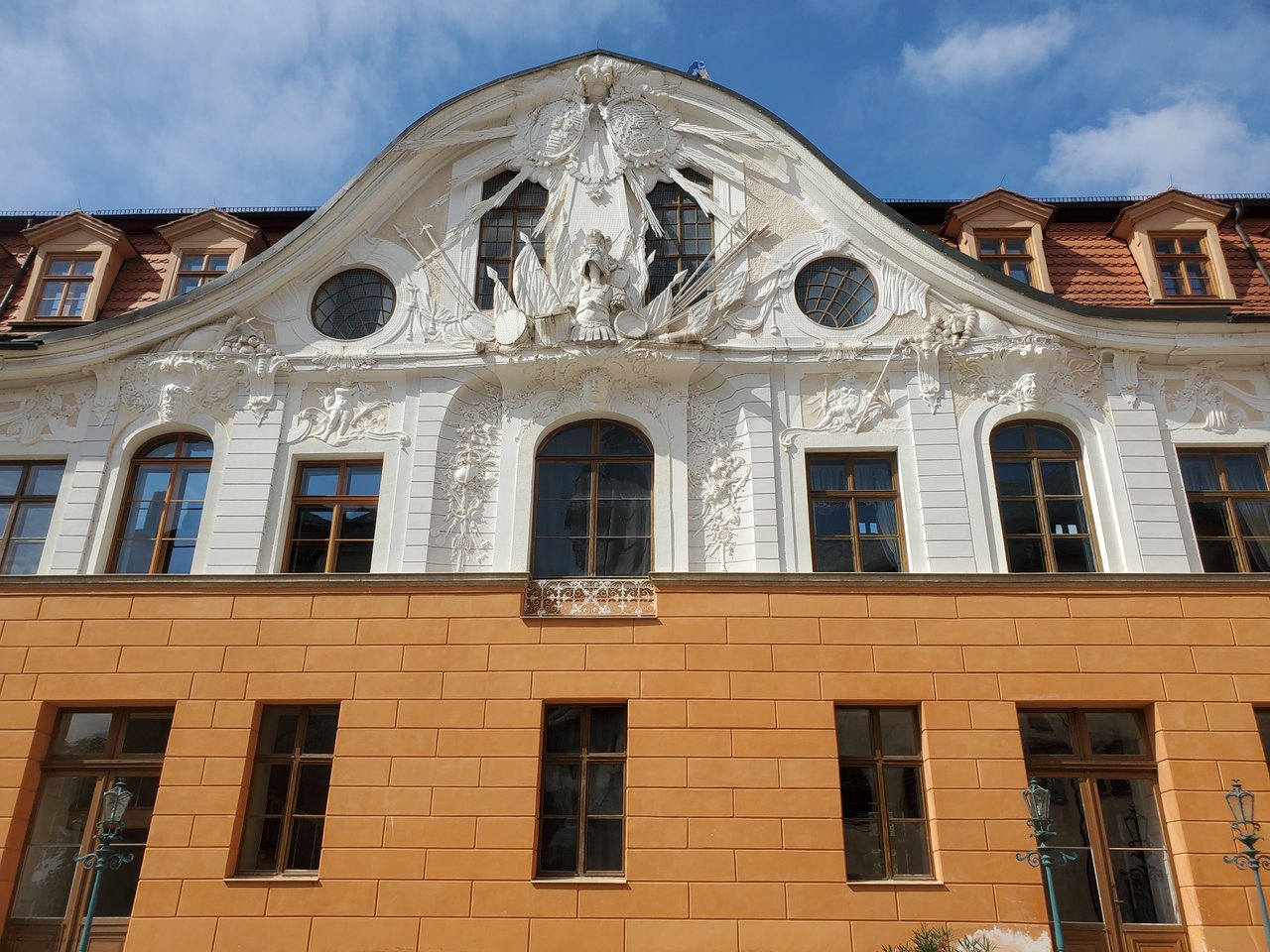 From the courtyard, we decided to walk down to the market, and walked to a church we could see. This church was very cool! When we got to the church, we realized a concert had just started, and decided to listen for a few minutes. This was my first time attending some kind of performance in a European church. I now understand the design of the church. The music comes from above and behind the congregation, and the only thing the congregation can really look at is the altar. This is the reason why the altars are always so eloquently decorated, and are the focus of the whole room. The concert was an organist and trumpet, and the acoustics in the room were just incredible! Unfortunately I did not think it appropriate to be taking photos so here is the outside of the church: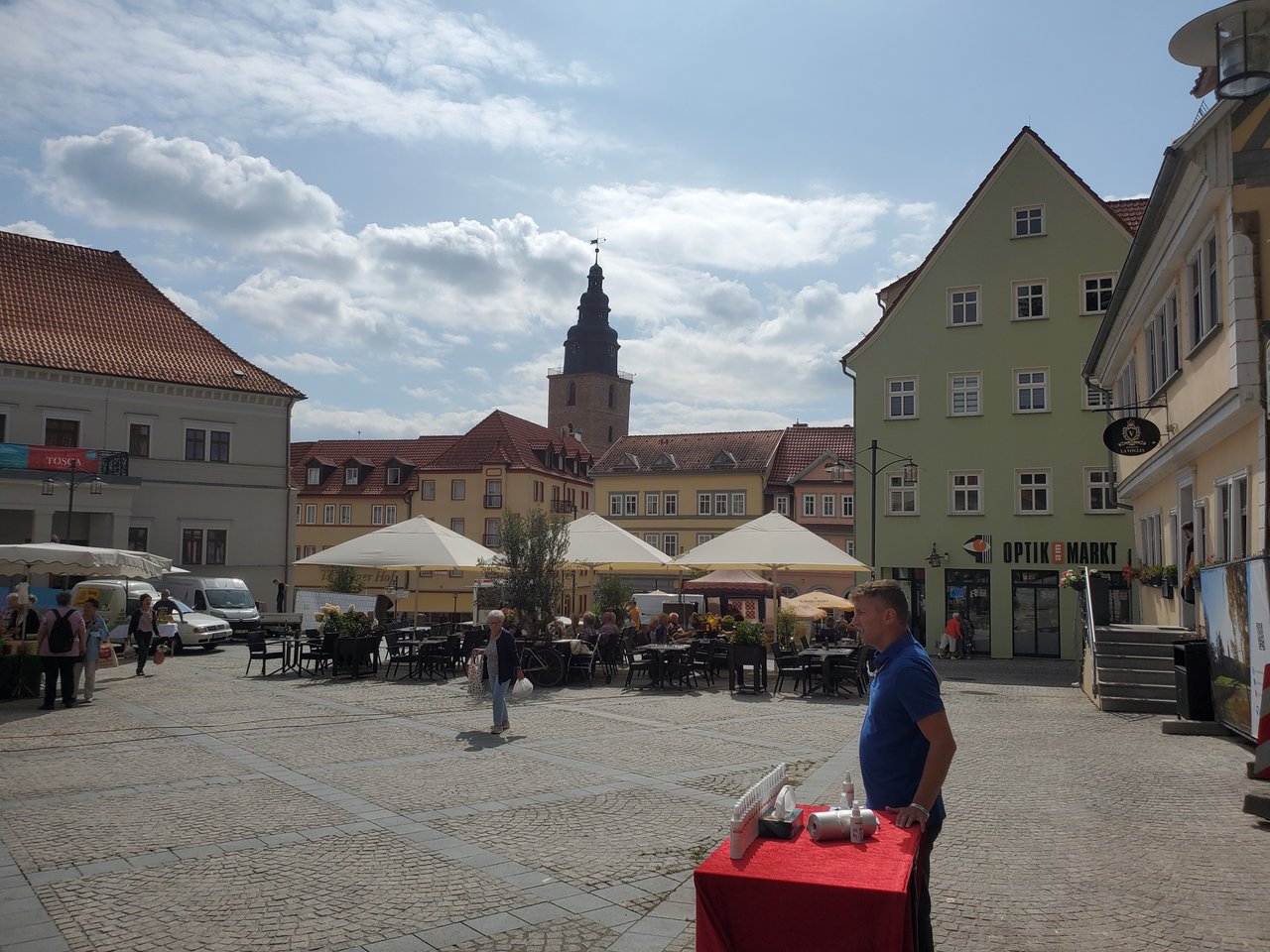 After the concert, we walked around the city some more, and I learned that it is the city where Max Bruch composed his famous violin concerto. Eventually, we decided to return to the car, and to start to head home.
Over the course of the car ride home, we listened to Bach's entire Mass in b minor. At the end, we both agreed that we really must be nerdy to be listening to an entire mass in a car ride. Unfortunately, it was not the first time I had listened to the entire mass in b minor during a road trip. I listened to it a few times when I drove to my college last semester.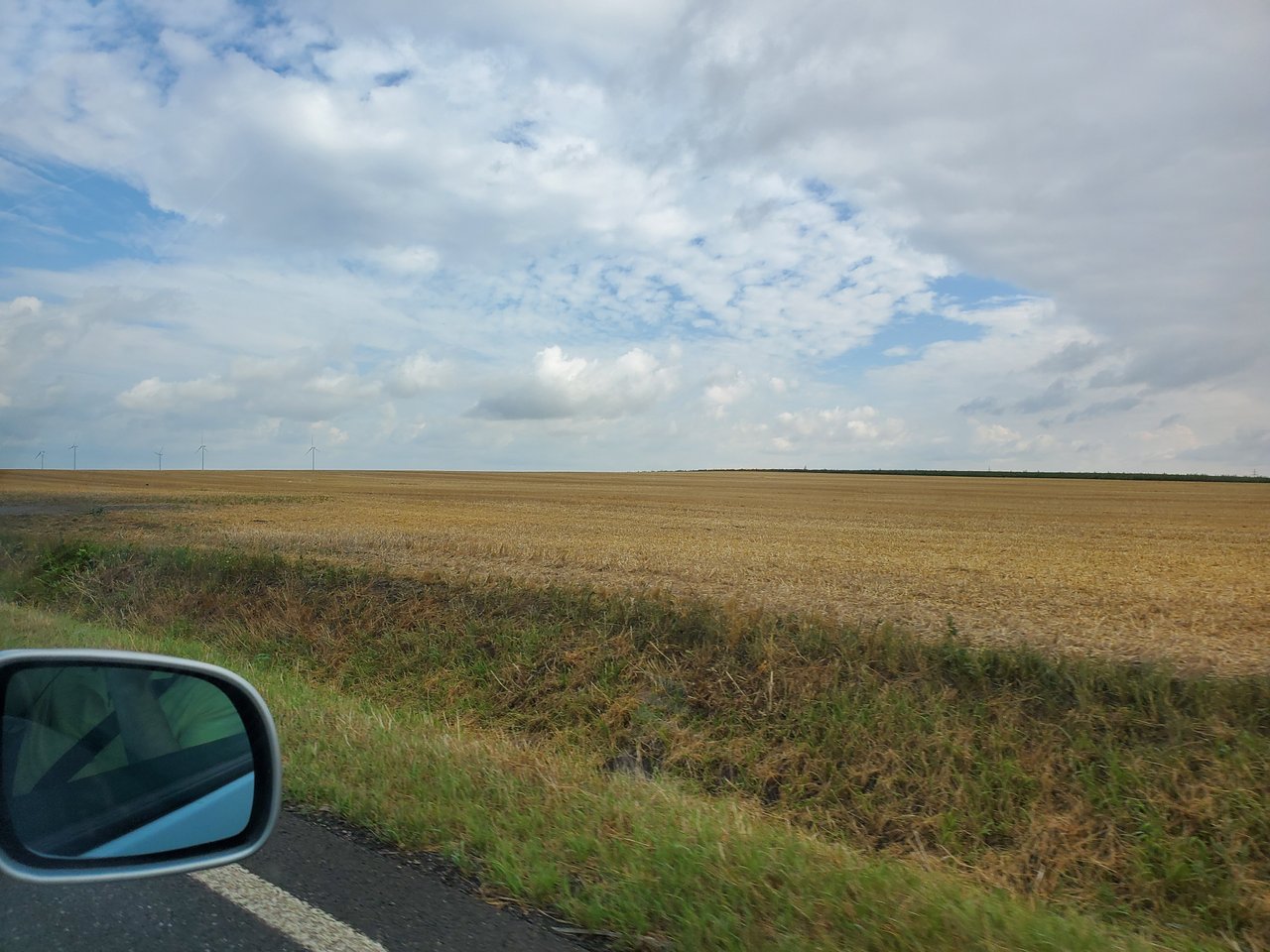 Arriving in Hanover for Lunch
We got home around 2pm, and were greeted by Hinrich's family as well as a very nice lunch! I discovered that the pottery I painted last week came out quite nice! Here's a hint as to what it is: Jesaja 34:15. During lunch, we told Hinrich's family about our trip even though they had already read about it in my articles. After lunch, I decided to go take a brief nap.
Meeting Hinrich's Older Brother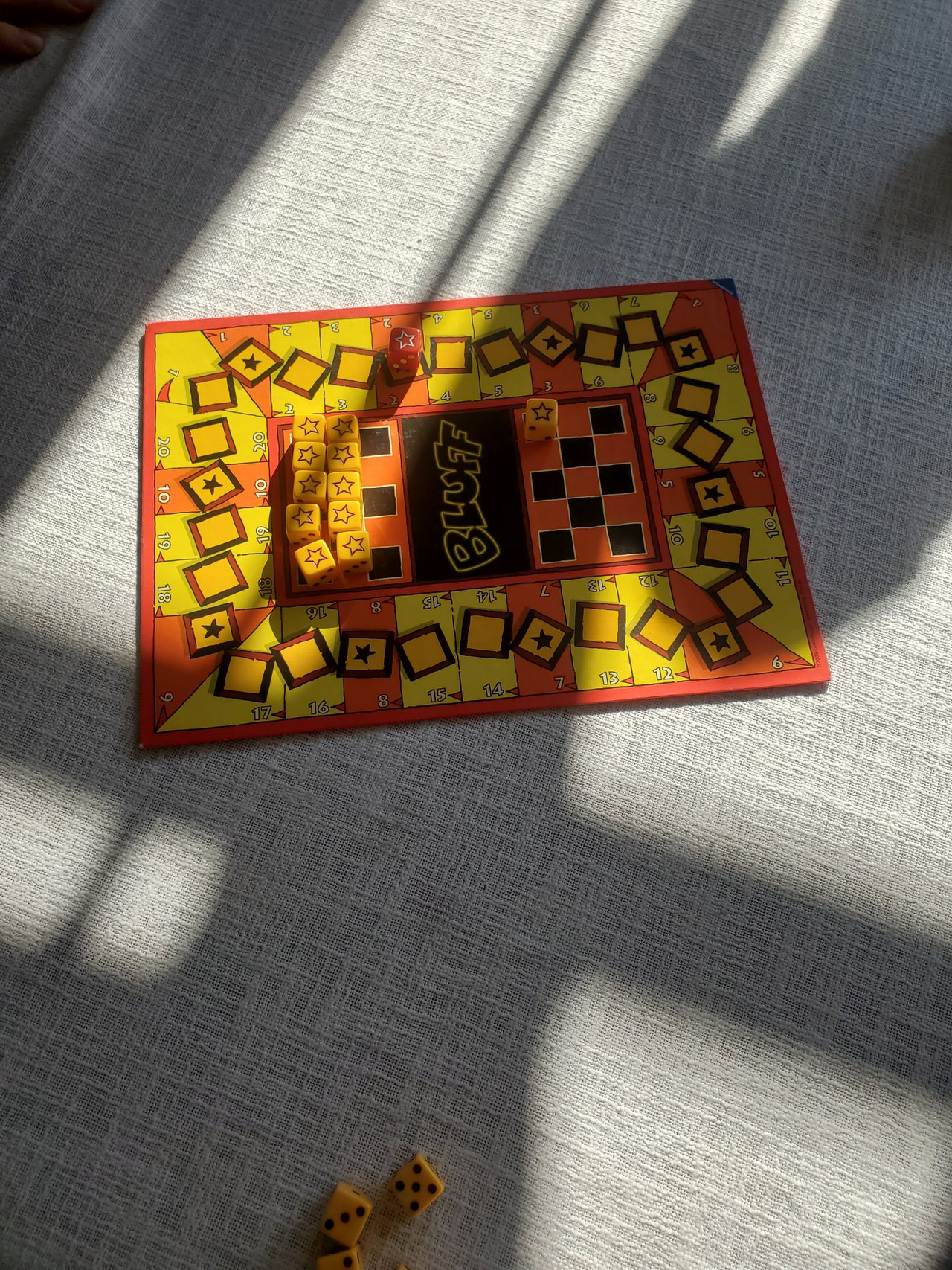 At 4pm, Hinrich's dad woke me up to let me know that Hinrich's older brother had come home. I went downstairs to meet him, and now can officially say that I have met the entire clan (though unfortunately never at once). Hinrich's older brother is extremely tall. He's probably around 6 foot 5 inches, or 6 foot 6 inches. Or as the Germans say: "He's over 2 meters!" We had tea in the garden, and then went inside to play a brief game of Bluff before Hinrich's brother had to go to his soccer practice. The premise of the game is to gamble on how many of a certain die are hidden beneath all of the cups. It was apparently featured in one of the Pirates of the Caribbean movies. I don't mean to brag, but I won.
Seeing the Music of Hinrich's Ancestor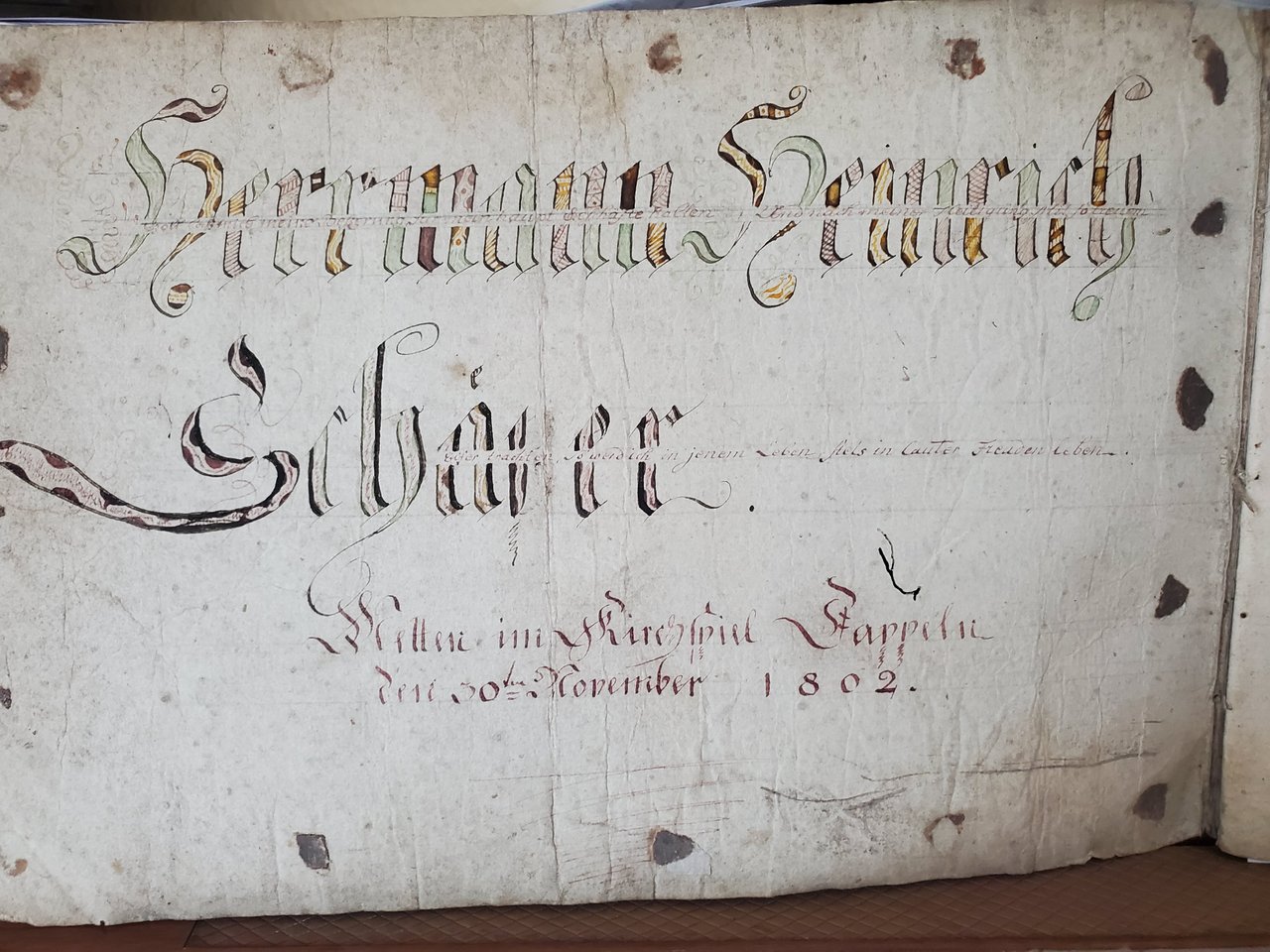 After Hinrich's brother left, Hinrich's father went to get some music to show me. When he came down, he showed me a really old book of handwritten music, and told me that one of Hinrich's great great great... grandfathers had been a church musician, and that this book of music he had written had been passed down. The earliest compositions in the book were from 1802 when he was 18, and there were some that were likely from a few years later. Hinrich's father asked me to read through them. That was a real challenge! I had never read music that was so old, and hand written before, but a lot of the pieces were fairly easy to read once you figured out what was written. It was a very cool experience to see the music of one of Hinrich's ancestors, and I'm very grateful to Hinrich's father for giving me that opportunity! I probably read through that book for him for an hour, and he asked me to make recordings of some of the pieces for Hinrich's relatives. Here are some photos I took of the book: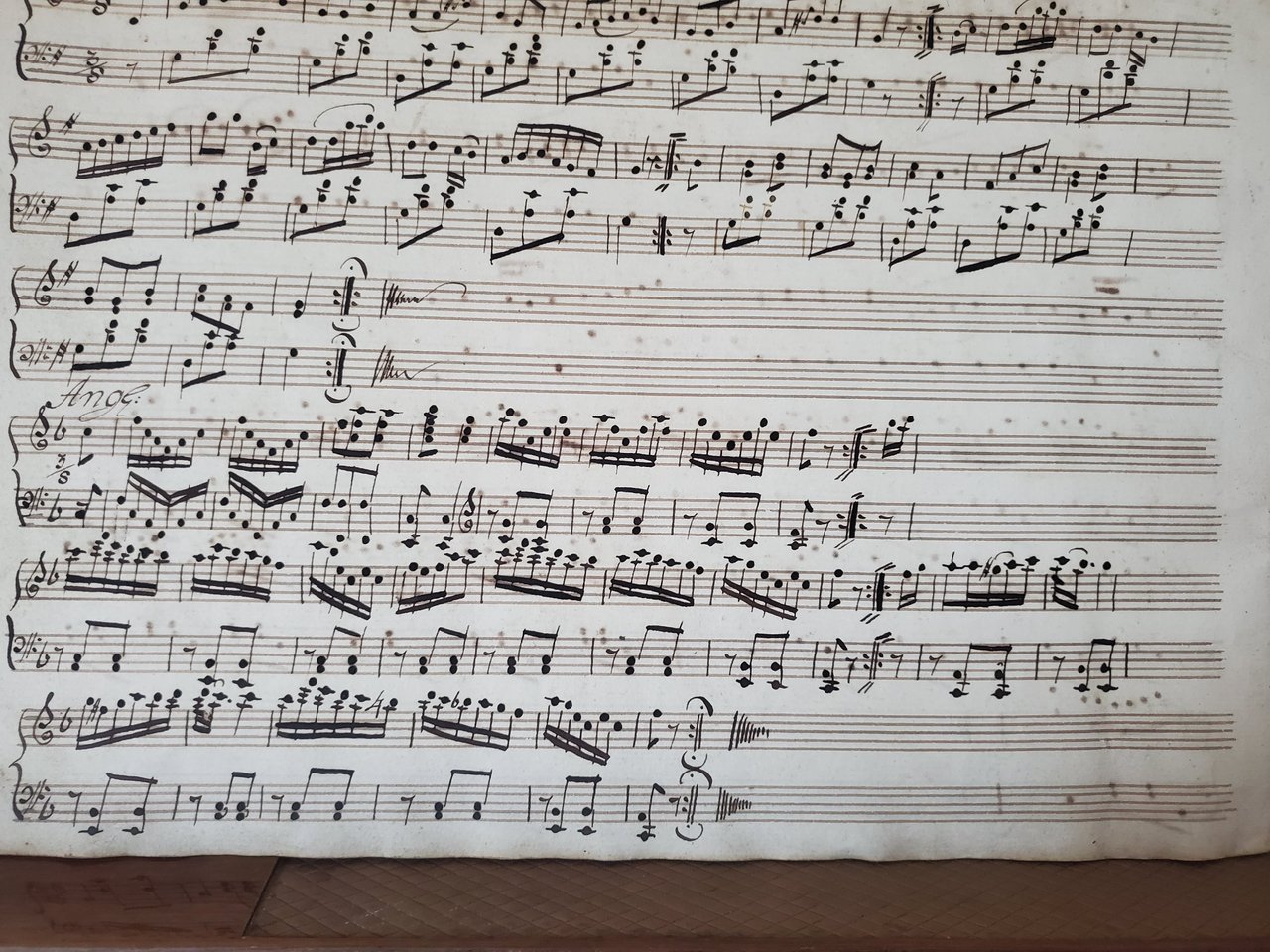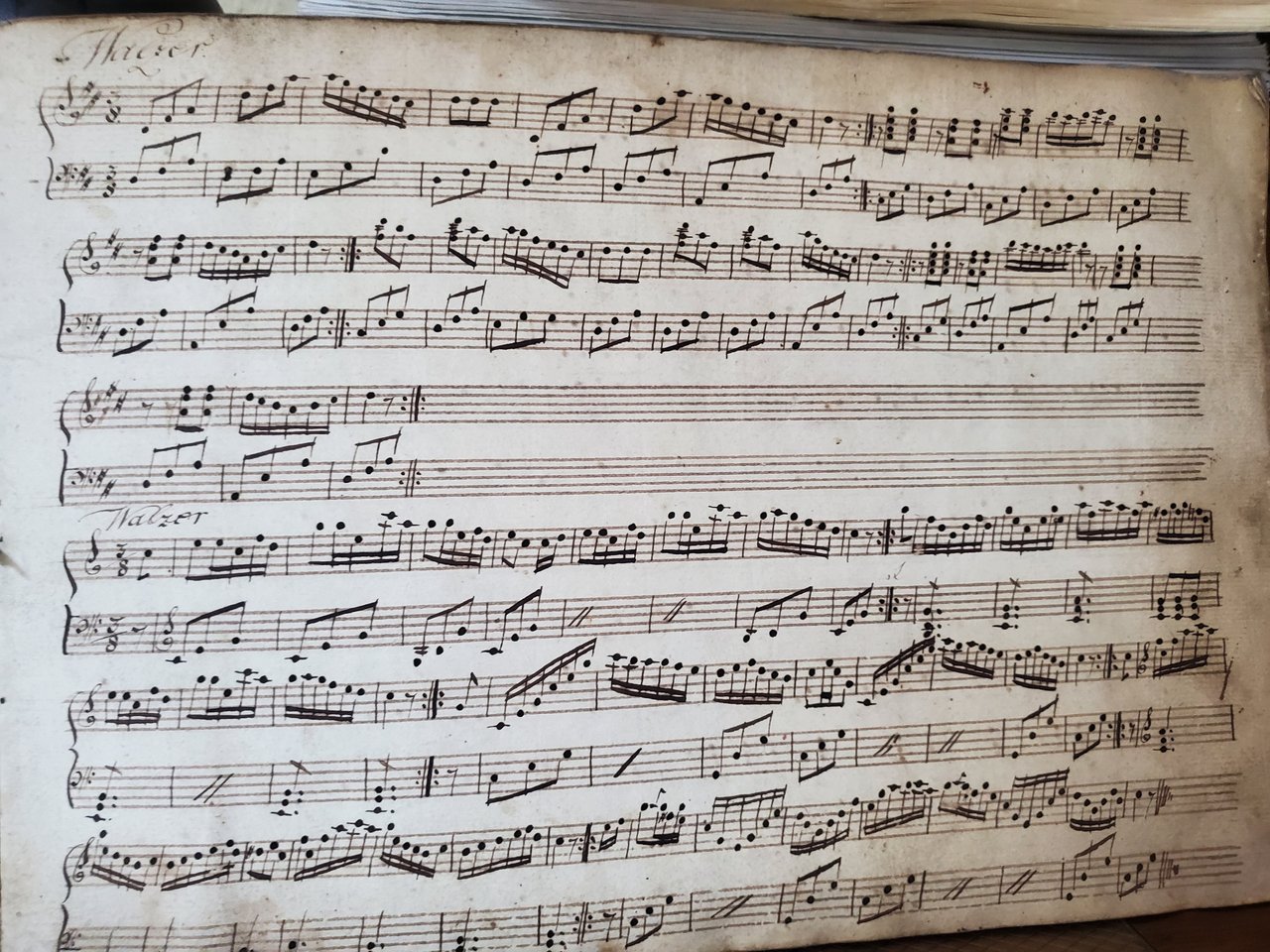 Hinrich's ancestor was obviously influenced by the classical era, and it makes sense considering Beethoven was just starting to shake the foundations of music in 1802. Hinrich's father told me that the family still doesn't know where Hinrich's ancestor learned music or how he learned to compose.
Going to the Gym
After that fun experience, I decided to go to the gym, and make up for lost time. I did chest and tris, and was allowed into the gym for free for whatever reason. The guy at the counter spoke perfect English. I even asked him if he was from the United States, and he said no but he had lived there for several years and travelled a lot.
In the gym, I had an incredible experience. An electronic dance version of the Adagio for Strings by Samuel Barber came on over the radio. For those who do not know, Samuel Barber grew up in West Chester. It made me feel really inspired to know that his music even plays in Germany, and also comforted knowing that I wasn't the only thing in the room from West Chester. Also a side note, I just looked up that version of the adagio for strings, and it has 110 million views! I never could have imagined that!
Dinner and After
When I got home, Hinrich's family was watching the news. Hinrich's brother offered me Swedish bread and sausage for dinner (since he just returned from a hiking trip through Sweden). The swiss bread was absolutely fantastic! I had never realized that bread was so diverse!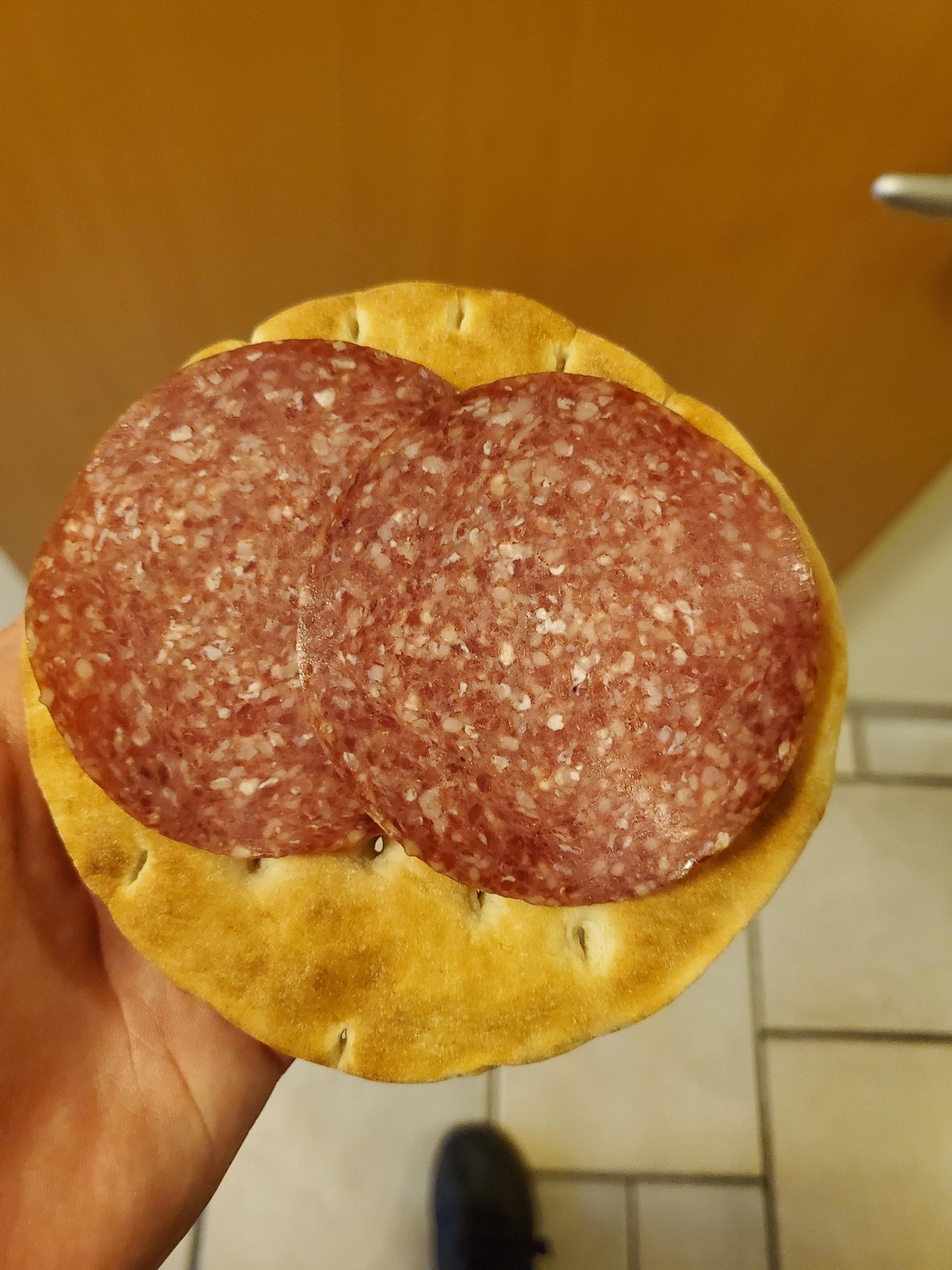 Anyway, after that we introduced Hinrich's brother to Go Fish. When I taught them that game, I had not expected them to want to play it so much! We played that for around an hour, and then had a miniature concert. Hinrich's brother and sister, Hinrich, and I all played through what we were working on (starting with Beethoven). It was incredibly fun to be able to do a little concert like that, and I enjoyed listening to Hinrich and his siblings play. I was especially impressed by one of his brother's pieces: the prelude in g-sharp minor from book 2 of the Well Tempered Klavier.
After we finished our concert, Hinrich's father and I talked about American history for a bit, and then we all decided to go to bed. I said goodbye to Hinrich's parents because they are going sailing soon, and I wasn't sure if I would see them this morning. I then went to bed.