Wow! Friends, thank you for the overwhelming support and welcoming vibes. I've been on the road, so I hadn't checked my steemit until this morning. And when I did and I saw all of your sweet replies to my introductory post, I knew I had made the right decision by joining this platform. I am beyond excited to keep sharing my life and knowledge with this incredible community.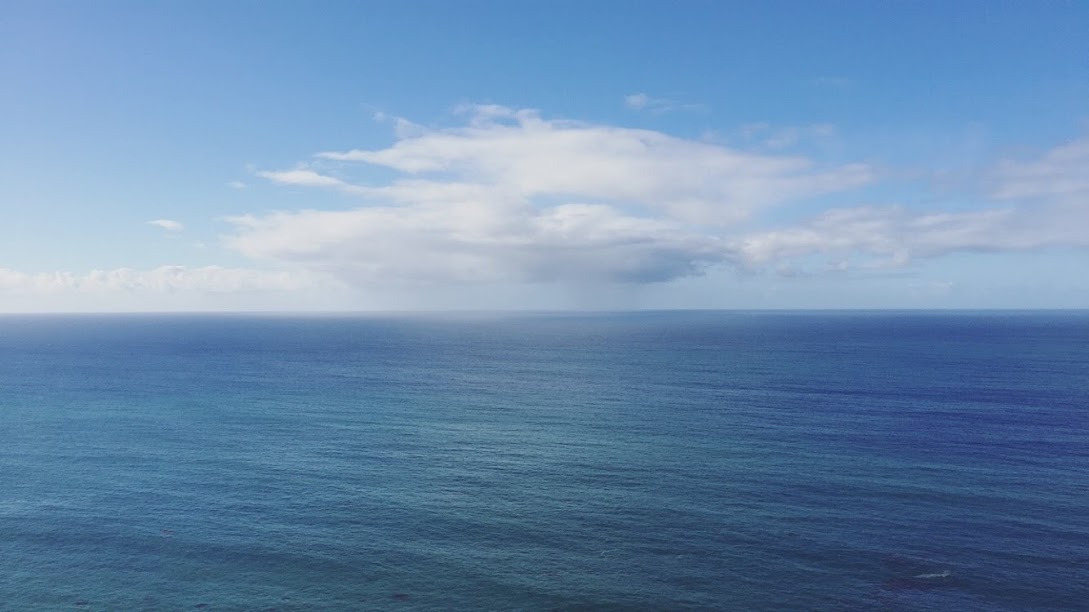 Full disclaimer, this is going to be a post about what I have been up to in the last couple days and less about the alkaline diet, but I promise you I will have a full Dr. Sebi alkaline post up in the next couple days!
A little more background into my life:
My 2005 Subaru Outback was totaled at the end of December, we got rear ended
Currently I am driving a rental car all around Cali while I wait for the insurance madness to be settled
I am looking to buy a new car (any suggestions for dealerships in the LA and Orange County area are welcome)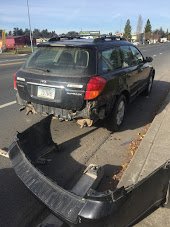 So with that being said, let me tell you where and why I have been driving all over California. Currently, I am staying with great friends in Orange County. But I was rear ended in Santa Rosa, about an hour north of San Fran. So last week on Wednesday I found out my car was deemed irreparable and a total loss, meaning the car is totaled. So early Thursday morning we left Orange County bound for Santa Rosa to go say good bye to the Sub and get anything out of the car that had been left behind.
I'm going to skip over the seven hour drive north and getting things out of my car, because those details are boring. What isn't boring is that after getting my things out the car we immediately turned the rental car around and began to head back south, driving over the Golden Gate Bridge into San Fran, something I had never done before! We hopped onto the California Highway 1 and cruised down.
By the time we reached Santa Cruz it was dark and since I wanted to drive the coast in the daylight I decided to find a budget hotel. The Arbor Inn in Monterey was $50 a night and the perfect place to crash, cheap and clean with a bed and shower, all I ever need.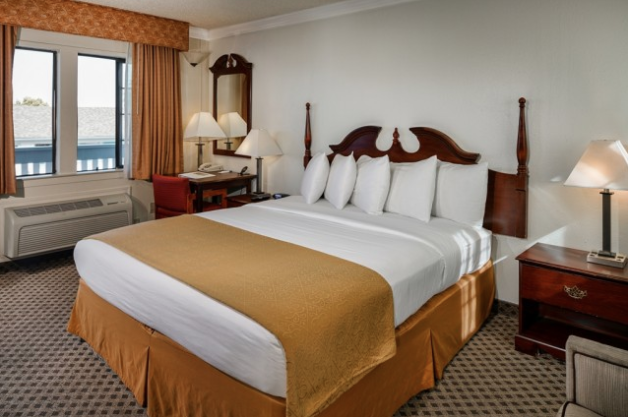 (This image is right off their website, but our room was almost identical to this one)
If you're ever in Monterey Bay, this hotel is a great price and close to everything. When we got up we checked out and drove down to the water front. Monterey is amazing, it has a coastal trail that runs the all along the peninsula, it seems well maintained and has gorgeous views of the rocky coast. The day appeared to be stormy, but shortly after being by the water the clouds began to clear.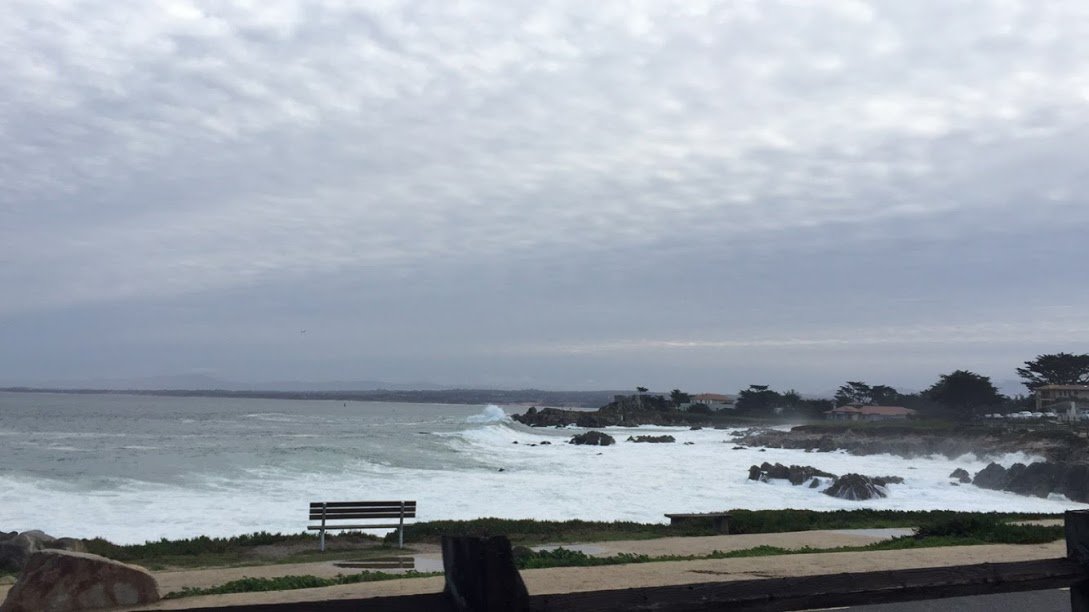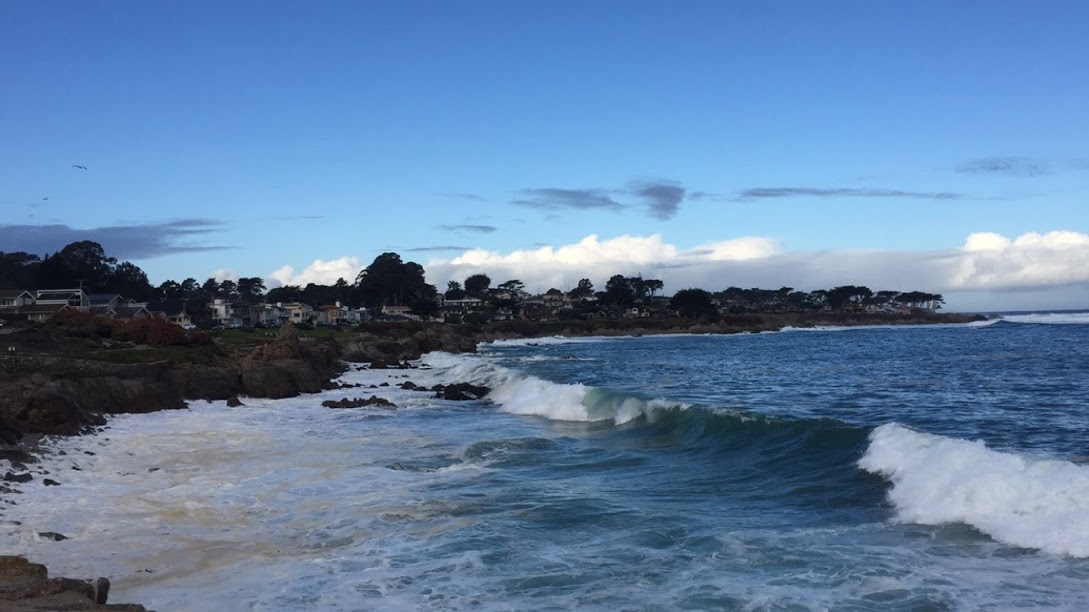 These two pictures look like they were taken on different days, but the second photo was only taken maybe 10-15 minutes after the first! Both are from the coastal road/trail that runs the length of the peninsula.
Since we needed to get back down south we didn't walk too much of the trail in Monterey and instead began our journey south towards Big Sur! And wow. Big Sur did not disappoint. What an incredible place; with intensely beautiful views, rugged cliffs, expansive fields, and a winding coastal road, I didn't even feel like I was in California.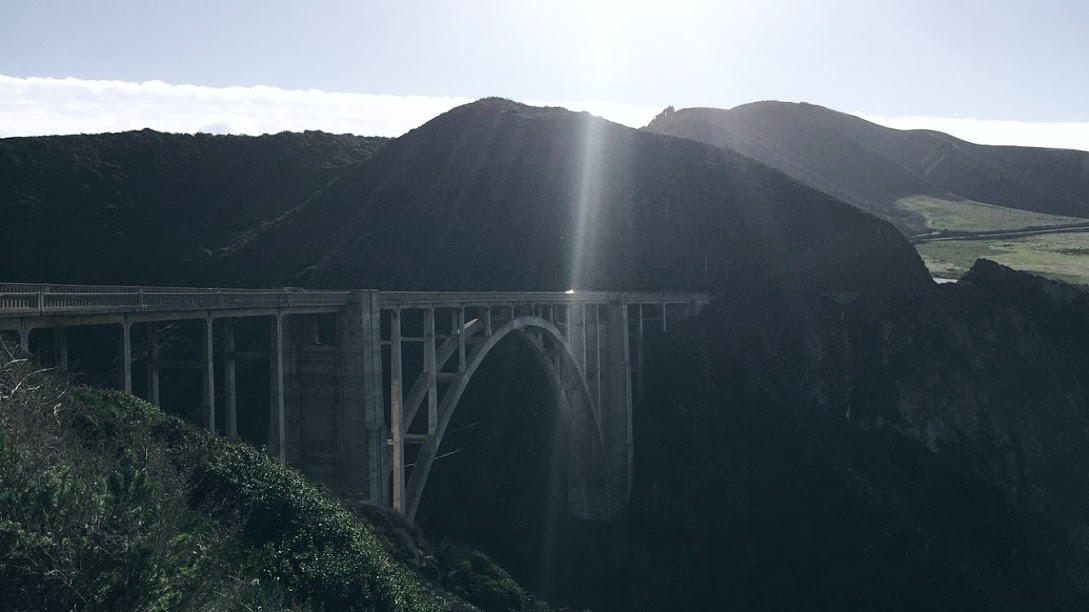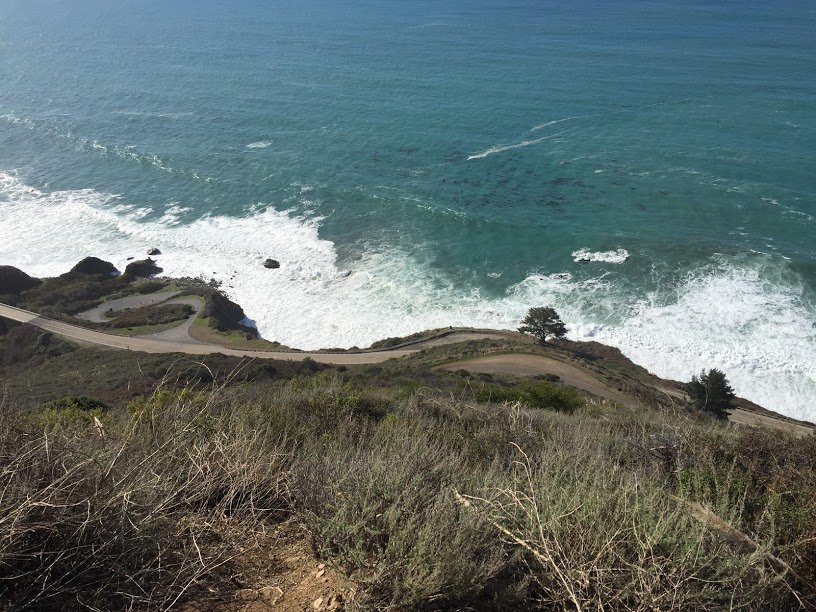 I needed this free and happy day exploring Big Sur after saying goodbye to my Subaru. The wind blew away my worries surrounding no longer having my car and the sun healed the sadness I felt from saying farewell to a car that has taken me tens of thousands of miles around the US and Canada. I truly believe everything happens for a reason and even though I might not yet know the reason for this episode in life, I know it will be shown to me when the time is right.
Creeflow on my friends.