Hello lovely people! I'm sorry I haven't written anything for the past week, I haven't been feeling my best and wasn't motivated to write anything until today. To tell you the truth I've had one of my worst ever periods for the past five days, which has left me feeling drained, physically, spiritually, and mentally. So if you don't feel like reading about periods, you should just go ahead and stop reading this post now.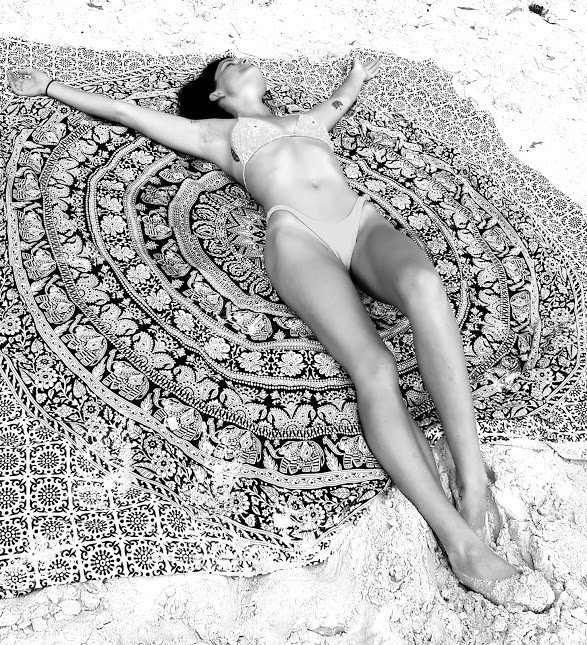 I have been extremely lucky in my journey through womanhood to have very light and easy periods. I usually only bleed for 2-3 days, with mild to no cramping. My PMS symptoms can definitely get nasty, but it all depends on the month. I've almost never had to change my daily routine because of "my time of the month". I've always been able to stay active and do whatever I felt like while bleeding.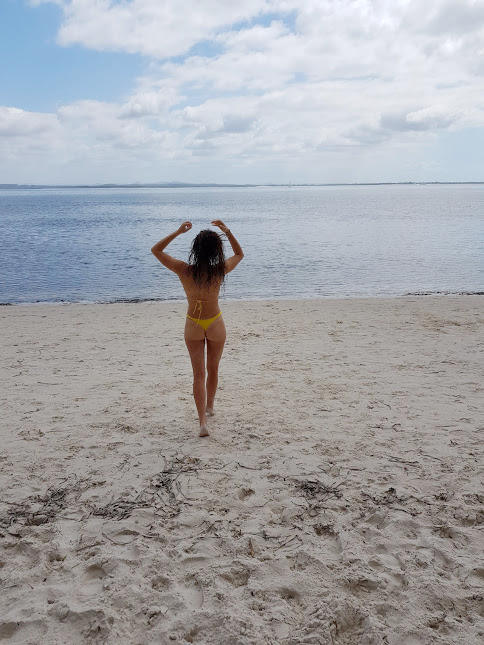 These past few days have opened my eyes to the world of "bad periods", I never understood before now. I haven't been able to do anything! No surfing, no yoga, no walks on the beach. I've been tired and drained with horrible cramps. It has filled my heart with compassion for the women who have to go through this ordeal every month. And I am hoping that this is just a freak period for me and will not become the norm.
This experience has been incredible training for my mind. I have felt restless and useless and angry at the situation. I'm not working on my surfing or my yoga or anything physical for that matter, so I've had to focus my energy inward onto myself. Reading has been helpful to quiet the mind and my meditations are becoming longer and less interrupted by thoughts. I know this period is trying to teach me something, so I am allowing the situation to wash over me, learning all that I can.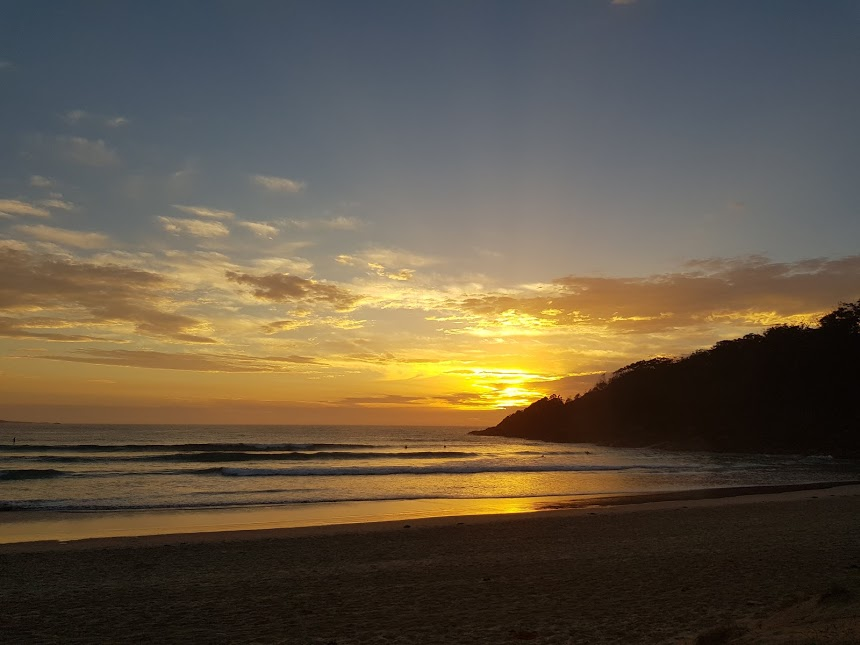 Having such a bad period also changed the way we could travel. Driving up the coast all day and camping wherever we pleased wasn't an option. I simply felt too weak and uncomfortable in the car, I needed to relax, so we've been staying in cheap motels and now with friends in Merewether (a suburb/neighborhood of Newcastle). But as I've said a million times, everything happens for a reason and we must go with the flow of life or the flow of your cycle for that matter. Maybe we were supposed to slow down, explore an area in a little more depth.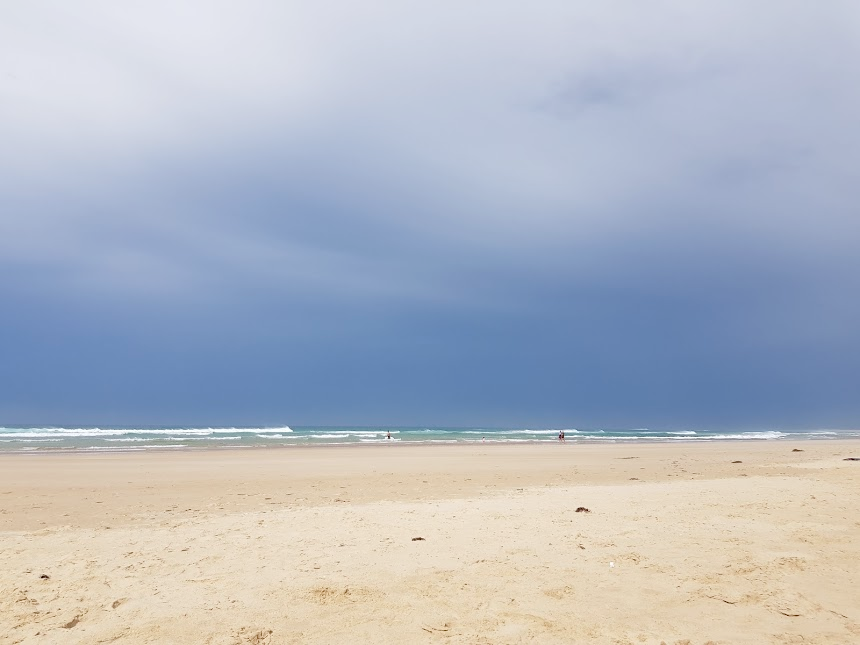 We stayed north of Newcastle, in the Birubi beach area from the 9th until the 12th. Chicho was able to surf all the waves around the area while I read the first Harry Potter book in Spanish on the beach. Reading in Spanish is the best way for me keep practicing my Spanish and expand my vocabulary. Birubi Beach and the Nelson Bay area is quite beautiful with beaches on all sides of the peninsula. It's perfect because all the beaches face slightly different directions, so depending of the wind and swell size there is always a place to surf. There are also beaches totally protected from the wind at all times that are lovely for swimming and relaxing at.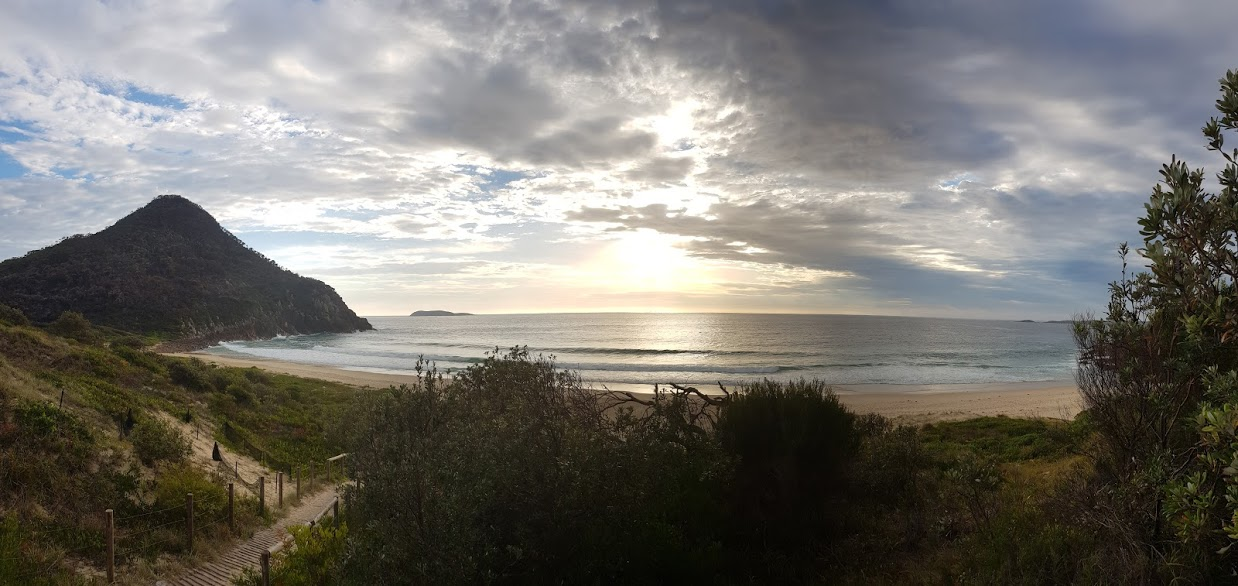 We stayed a night in between Newcastle and Sydney at a Motel called the Belmont Palms Motel, that was our absolute favorite place we've stayed. It's so funny how life works, because I tried to book a different hotel, but the app redirected me saying that hotel was no longer available, but the Belmont Palms Hotel was. Not only was the Belmont Palms much cheaper than everywhere else we've stayed, but it was cleaner and the vibes were great. Scott who checked us in was so kind and you could just tell he was such a good person. He even lent us his "bar mix" (what Aussies call stick blenders) to make smoothies with.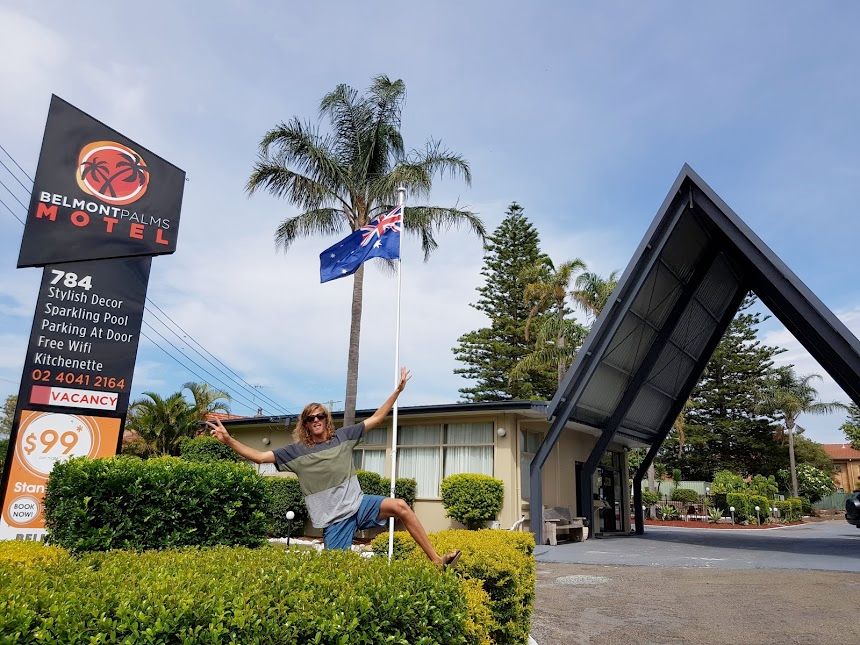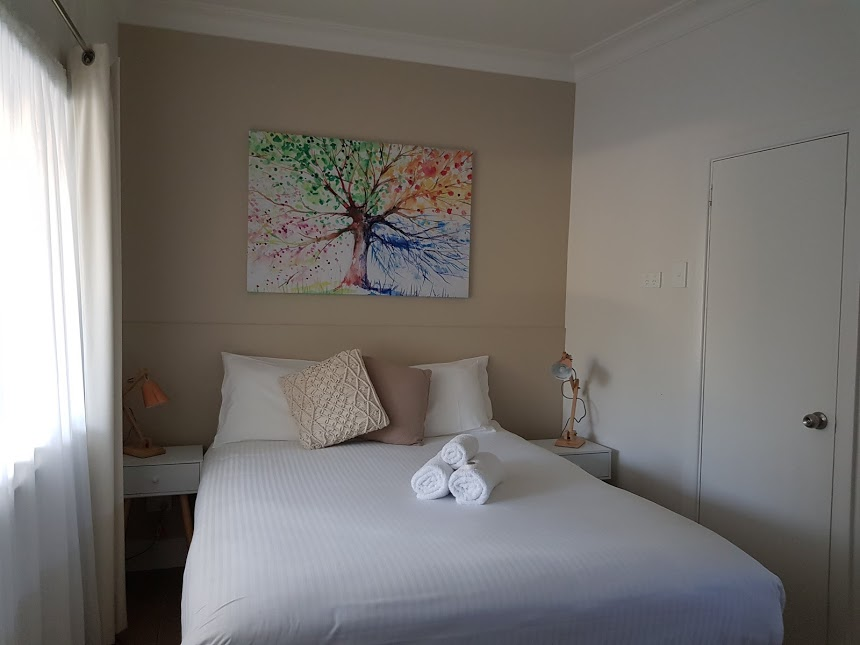 The night of the 14th we stayed in Sydney as we were picking up two of Chicho's friends from Costa in the morning. Noemar and Tomas arrived the morning of the 15th and will be in Australia for a few weeks competing at surfing competitions (QS). We are currently staying with them in Merewether as their first comp starts on Monday. Packing the tiny Kia full of bags, people, and surfboards was a sight to see, but we did it and made it back to Newcastle without any issues.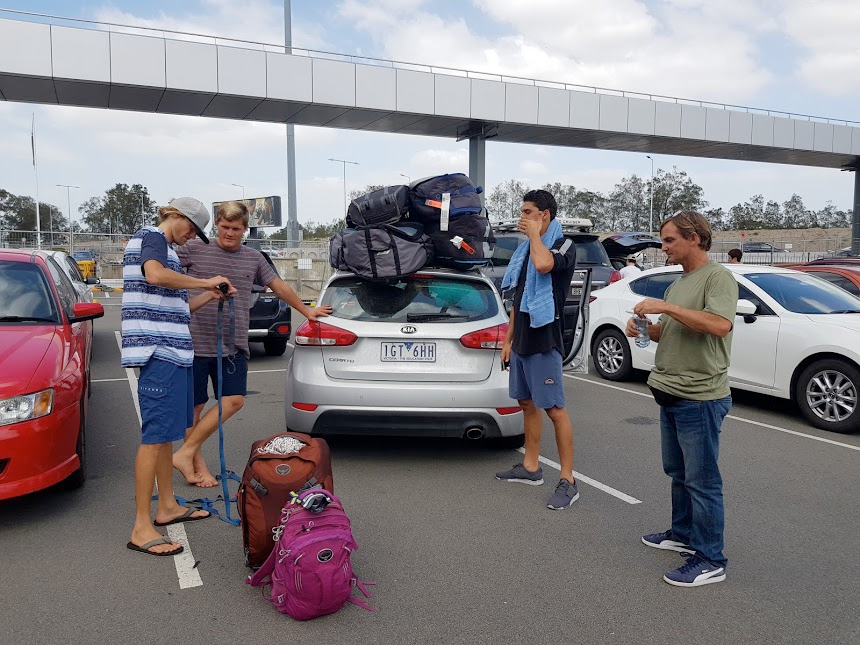 After picking the boys up from the airport we went to the most amazing restaurant I have every been to. Earth and Table is a completely raw vegan restaurant; gluten free, dairy free, soy free, and sugar free. I was blown away by their menu items, many of which were close to being fully alkaline. What a treat it was to eat out! Chicho got zucchini pesto pasta topped with activated nut cheese and I got a mushroom zucchini burger on an activated charcoal bun with hummus and guac. If we make it back to Sydney on this trip I will surely be eating there again.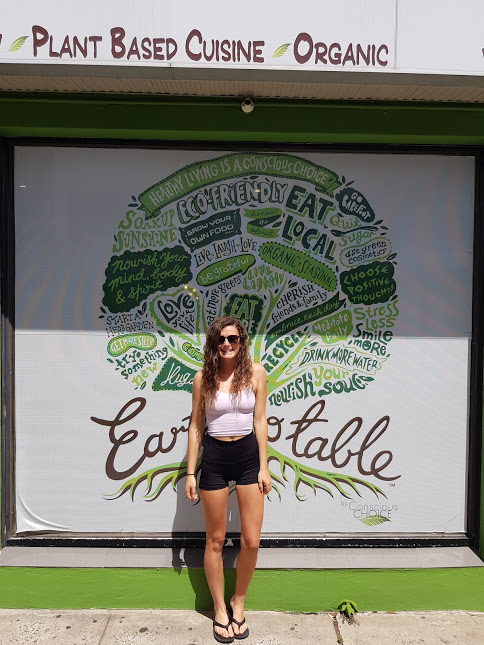 Throughout these days of moving about, I have been absolutely useless. Lying in hotel beds while Chicho makes me food and runs baths for me. He has been unpacking and packing the car by himself, since I get too exhausted doing anything physical. He has been an absolute lifesaver this past week and I cannot express the gratitude I have for him. His support has been unwavering and his kindness sweet and gentle. It has been so frustrating not being able to do anything, but listening to my body is extremely important and I know soon I will be back to myself, stronger than before.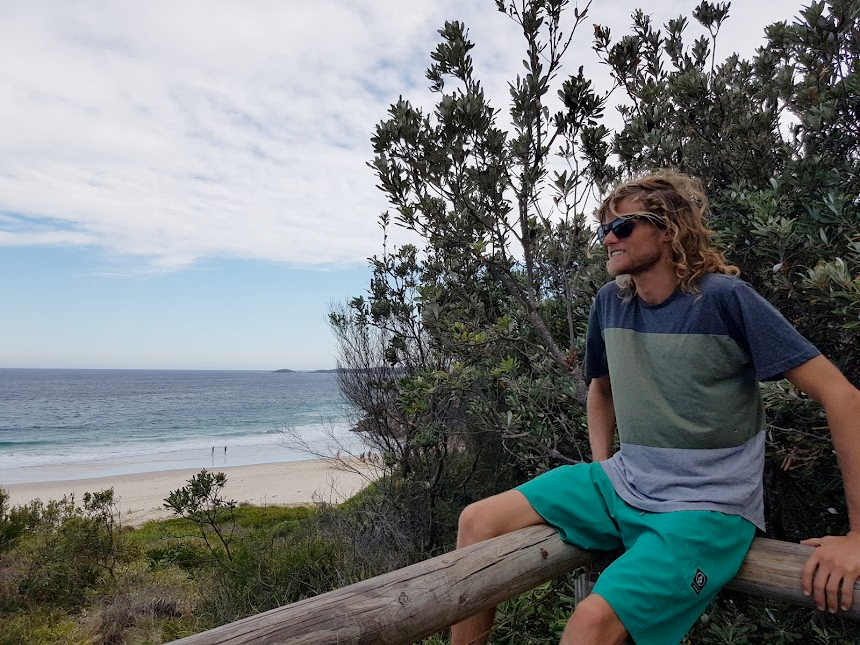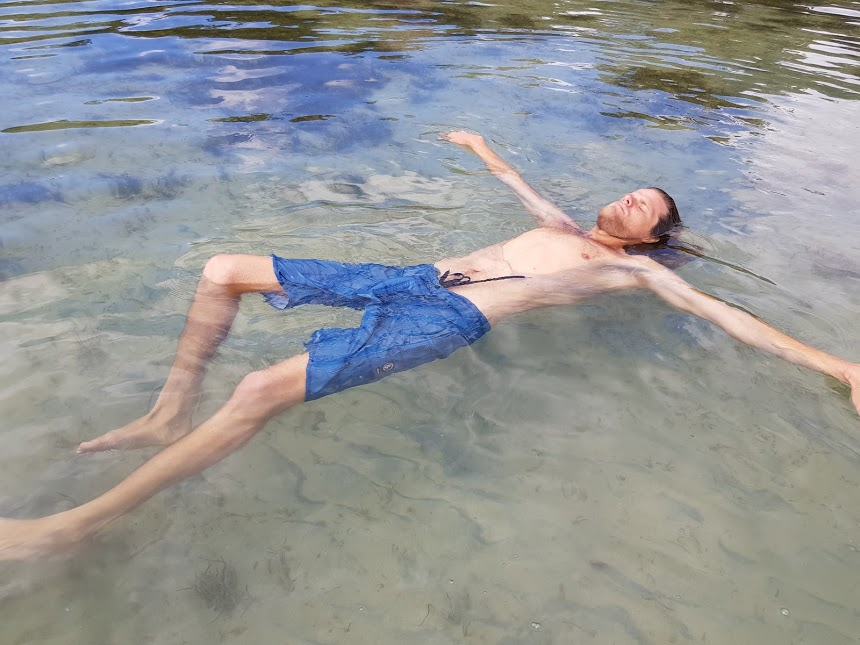 Last thing I want to say is: Get a diva cup! If you're a lady buy one for yourself, if you're a gent buy one for the ladies in your life. My diva cup has been a saving grace throughout this nasty period. For those of you who don't know what a diva cup is, it is a reusable menstrual cup that you use while on your period. This is going to get a little graphic (fair warning), but it's basically a little cup that you use like a tampon, it fills with you're blood and whenever you go to the bathroom you just dump it out, wash it, and put it back in. It's been amazing while traveling, I don't have to deal with messy pads and tampons and I'm not harming the environment. Diva cup is just one brand, there are tons of menstrual cups hitting the market. You can order them online, buy them at Walgreens, or check out your local health food store as they may carry one.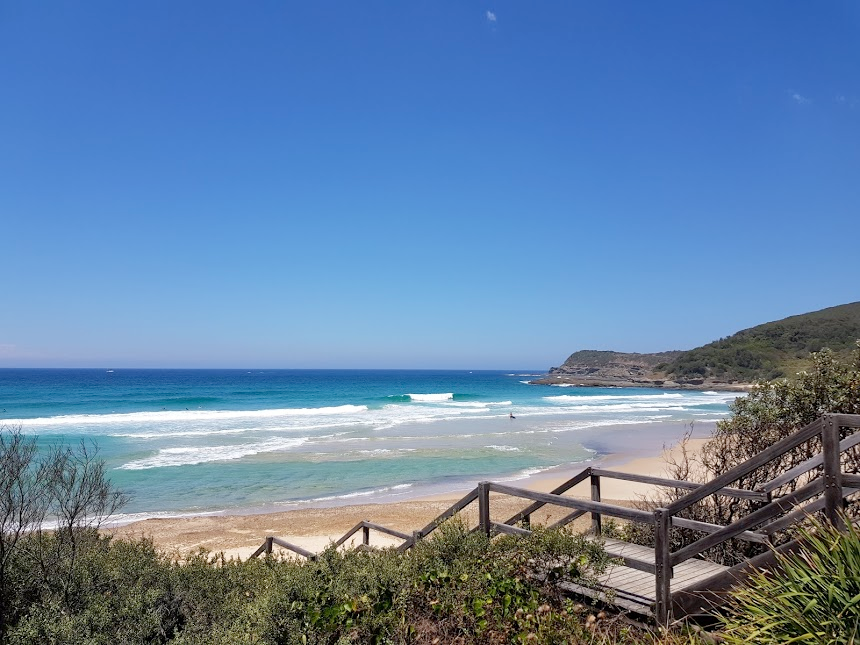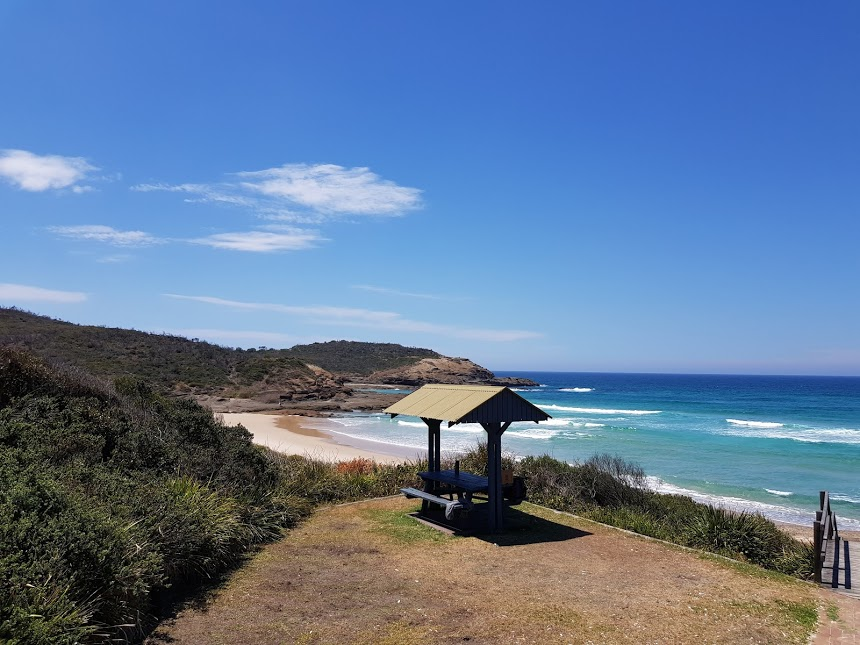 Okay well, I think this is enough about my personal period problems, if you made it this far in the post, thanks for reading :) I think it's important for people to understand that traveling isn't always fun beach days and glamorous sunny pictures. Traveling is raw and sometimes really difficult. This past week has been challenging me in ways I didn't imagine I would be challenged on this trip. I'm doing my best to stay positive and remember that everything happens for reason.
Also, sorry because the pictures don't really match this post, but they were my favorites from the past week. I'll get back to my daily posts soon, I promise! Love to you all.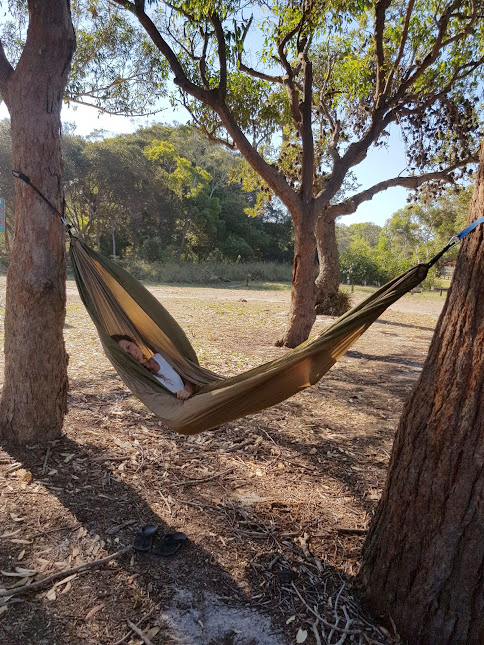 Creeflow on, even when the flow hurts.