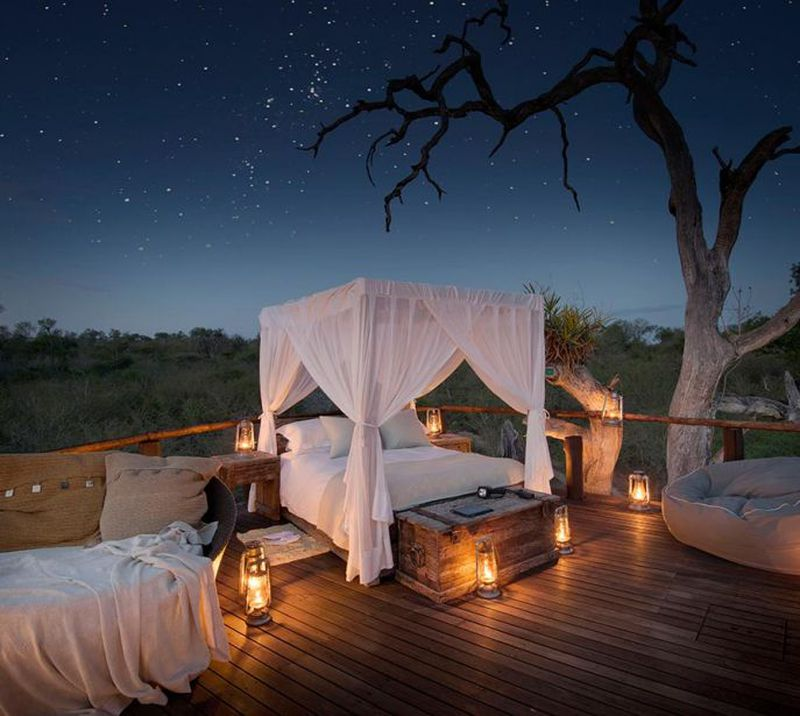 Is the Chalkley Treehouse, an inn made by Lion Sands located in Kruger National Park, South Africa.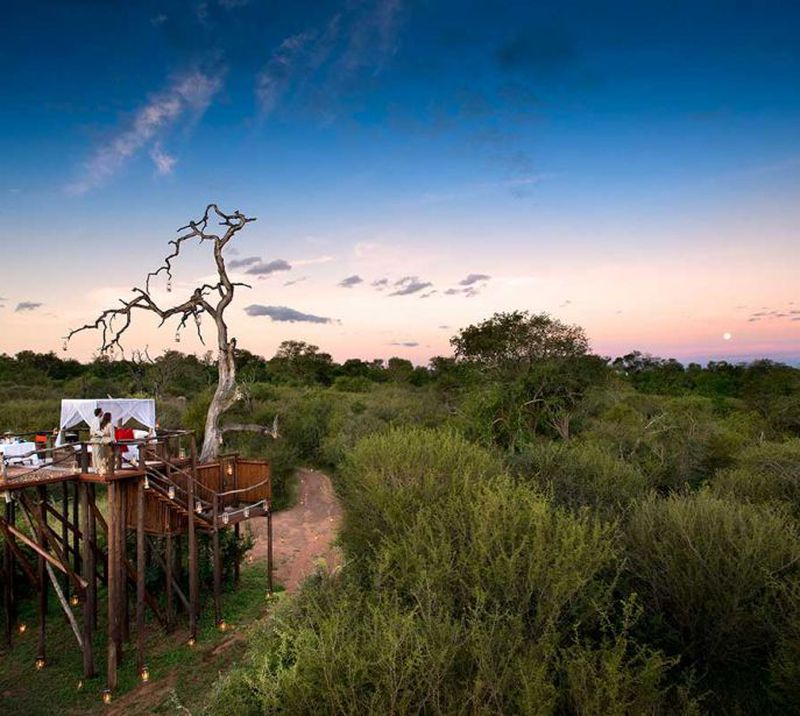 The concept of lodging was fairly unusual. Traveler can stay above the heights, without a roof, with a typical South African safari view.
Beds, sofas, and lounge chairs were really made blend with nature. It feels like sleeping on a tree!
At certain moments, the traveler can see the scenery of animals that are passing also you know. The atmosphere really makes the traveler blend with nature.
Lion Sands also has a closed inn, but still coated with clear glass so that the traveler can still enjoy the natural atmosphere at close range.
The most interesting of this inn is at sunrise and sunset. The scenery is really beautiful, and the feel of luxury can also be. It's so exciting!