Hello fellow Steemians,
It is my great pleasure to announce the 4th monthly winner of 2019 of my 7 World's Continents Photo Challenge that has established its position among the most popular photo contests on Steemit. By joining this challenge you have a chance to showcase your skills by submitting your personal photographs from your travels around the globe and get some decent upvotes and rewards on the way to possibly collect 200 SBD in total (if you become the yearly winner).
The 4th monthly winner of the year 2019 is nobody else than @mrprofessor with his stunning image below:
Canyon Fortaleza - Cambará do Sul, Brazil. On the flat lands of southern Brazil I once found myself near this big scar on the earth. The canyons Fortaleza and Intaimbezinho are one of the most iconic and impressive points to contemplate what nature can produce.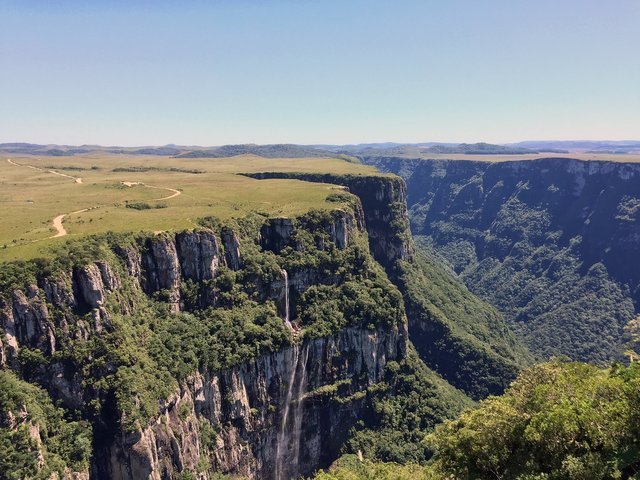 For submitting his image, @mrprofessor received approximately $2 in upvotes from me, 20 SBD for winning the weekly round and I am sending him another 40 SBD now for winning the monthly challenge.
If you like @mrprofessor photo, you can help him win another 100 SBD by upvoting this monthly winner announcement that will then compete against the previous and upcoming monthly winners of the year! The winner of the yearly challenge of 2019 will be the image with the highest value of upvotes on the monthly winner announcement.
---
Please see the previous monthly winners of the year 2018:
Price of 40 SBD / 40 USD: 7 World's Continents Photo Challenge - MONTHLY WINNER ANNOUNCEMENT - January 2019!
@roadtrips January winning entry:
Preikestolen, Norway. View down the Preikestolen platform above the Lysefjord-fjord. The rock formation is about 600 meters above the sea level. If you are traveling in Norway this highlight is definately a must visit destination.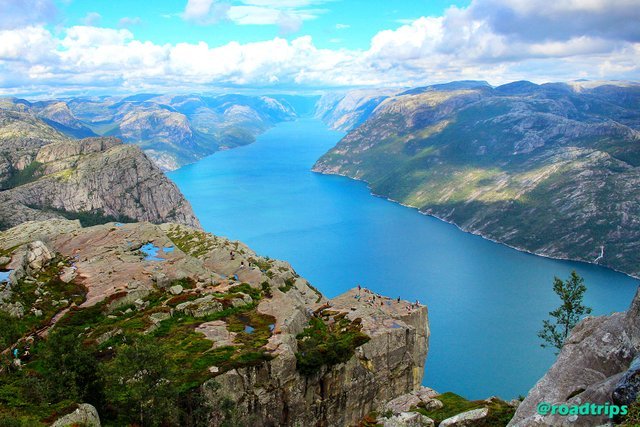 Price of 40 SBD / 40 USD: 7 World's Continents Photo Challenge - MONTHLY WINNER ANNOUNCEMENT - February 2019!
@gunnarheilmann February winning entry:
This is a lucky shot one gets rarely. Last year i was at the Ancient Bristlecone Pine Forest in California photographing at night. Then take a 4000 years old tree, 3 Shooting Stars (the third one is hard to see in low res) and a plane add the Milky Way and wait for this to happend it in front of you in the same minute you sit there. I got lucky and managed to get it in one single long exposure Light Painting. Starting off with a first 2minute of the exposure at F22 ISO 3200 lighting up the Metusalem, then when I was finished with that I gave the Milky Way another 30 seconds to develop, changing the settings of the lens to F2.8. Then we saw 3 shooting stars in the sky plus that air plane. What a surprise! What makes that picture so special is that there was no layers needed in post-production. Just the way I like it, No Photoshop needed.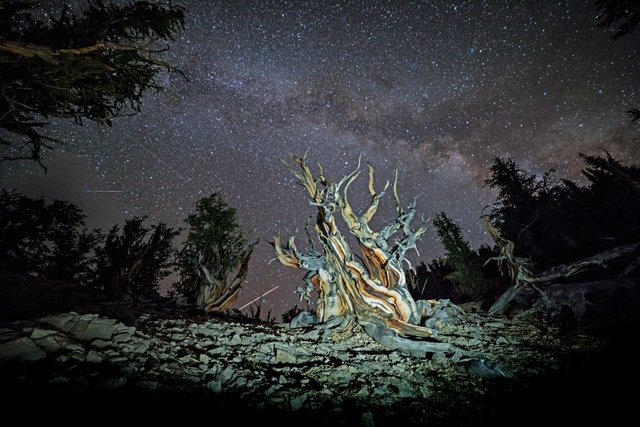 Price of 40 SBD / 40 USD: 7 World's Continents Photo Challenge - MONTHLY WINNER ANNOUNCEMENT - March 2019!
@vcclothing March winning entry:
On a recent trip to Namibia we got to climb dune 45. Dune 45 is part of the world's largest sand dunes, located in the Sossusvlei desert. We climbed up it at sunrise, it was amazing climbing up through the morning fog, then to watch it all clear away and realised how high up we actually were.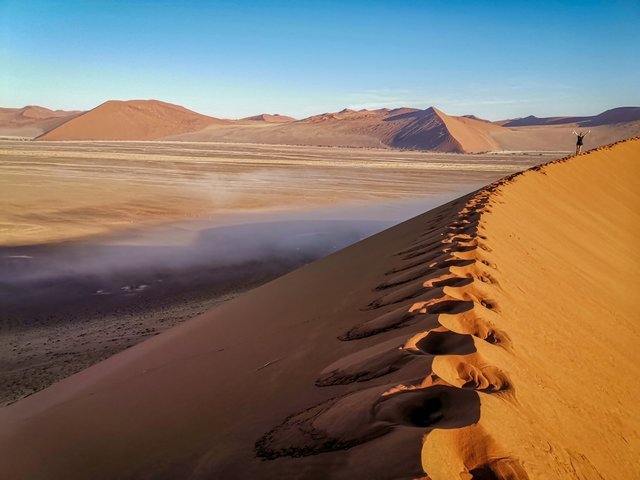 For more information about the 7 World's Continents Photo Challenge and conditions see my original post: 200 SBD 7 World's Continents Photo Challenge - 2018 guidelines – 25/10 update.
---
Please feel free to check out some of my other recent posts.
Appics featured 7 World's Continents Photo Challenge by @itchyfeetdonica
Collection of some of the most amazing photos from Prague/Czech Republic submitted recently by your fellow Steemians
ColorChallenge - Purple Sunday - @fotogruppemunich in 7 World's Continents Photo Challenge!
Prague/Czech Republic - Sunday photo challenge - share your personal pictures from your visit to the Czech Republic!
---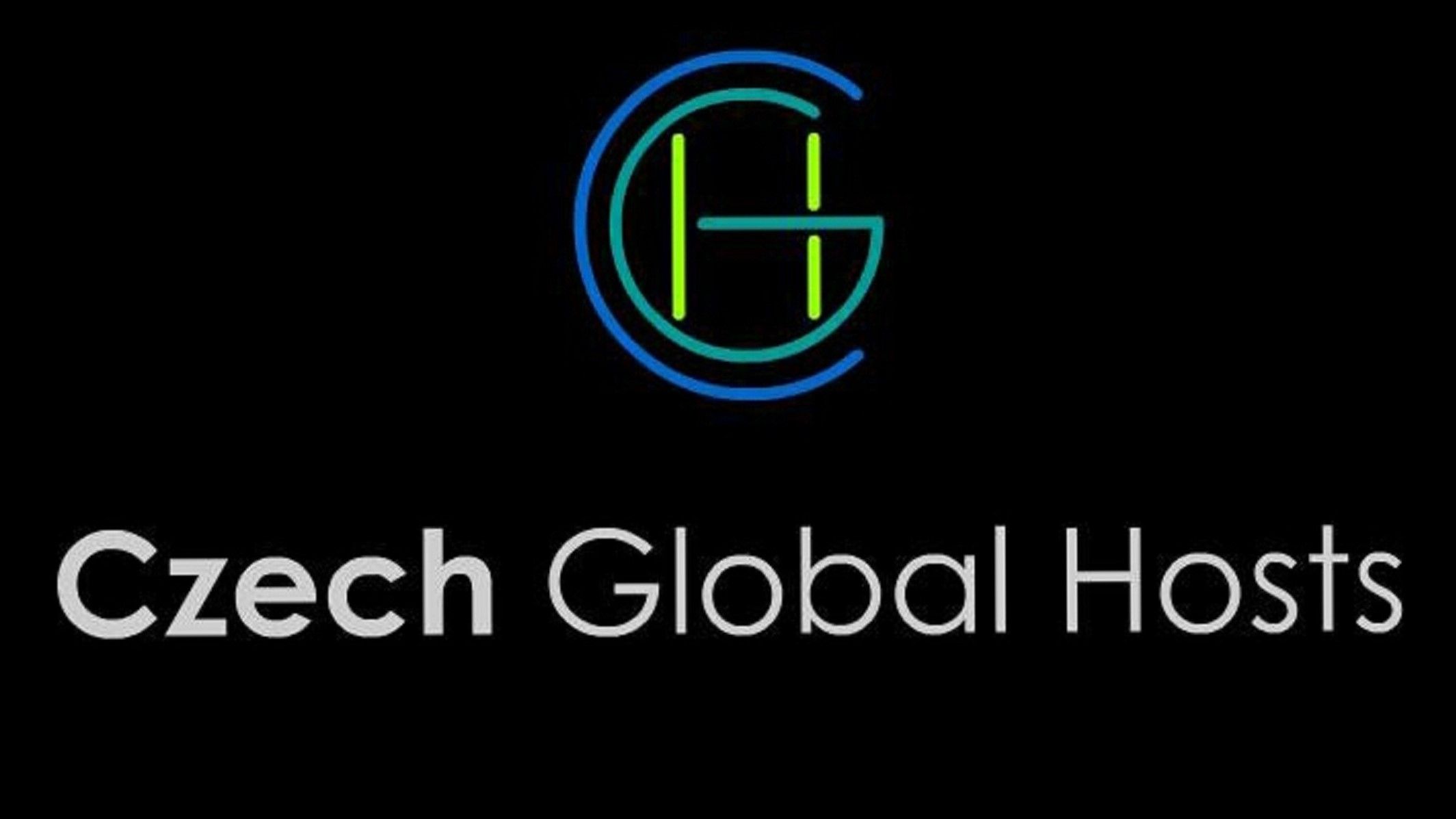 ---

---